While Galway is known far and wide for its cultural appeal, our ever-evolving food scene certainly draws a crowd. A melting pot of international flavours and influences, there are certain dining experiences that just cannot be missed.
Once you've ticked all of these off your bucket list, you've definitely earned your stripes as part of the Galway foodie community…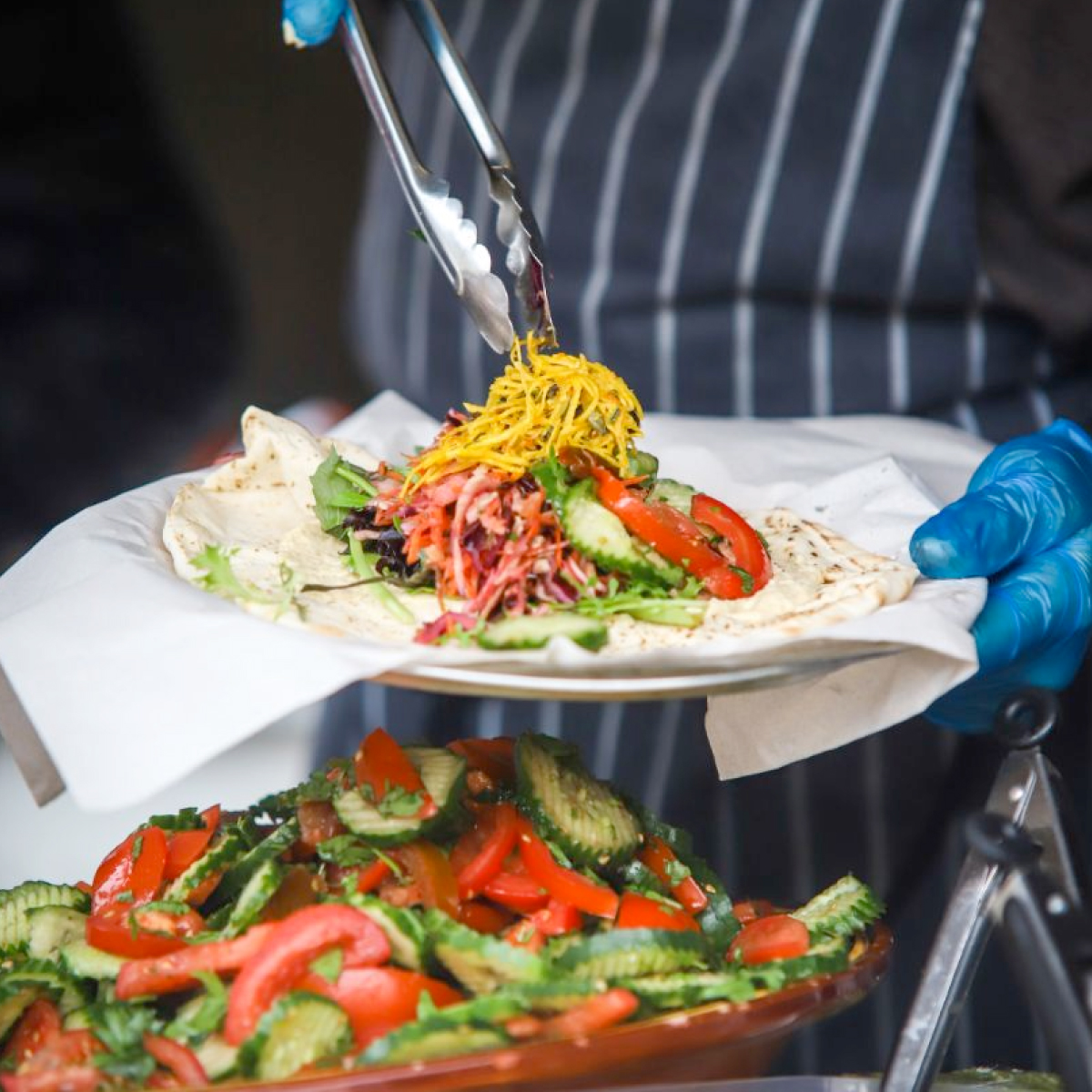 1. A WANDER AROUND THE MARKET STALLS
The Galway Market, Church Lane 
Amidst the crafts and fresh produce of the Galway Market, the aroma of mouth-watering food is impossible to resist. From curry and crepes to sushi and sweet treats, this should be on the top of everyone's list. Boychik Donuts deserves honorary mention here for being just that unreal!
2. A FAMOUS CAJUN CHICKEN MELT
56 Central, Shop Street
As soon as you climb the stairs of 56 Central, you'll feel the positive vibes. Filled with bright light and lots of happy heads, the menu offers a mixture of salads, sandwiches, burgers and pastas, but their cajun chicken melt is where it's at.
3. A QUALITY CREPE
Java's Creperie, Abbeygate Street
Emanating the spirit of France through both the food and the ambiance, an evening spent imbibing on a glass of red with a sweet or savoury crepe in the intimate surrounds of Java's is always a good idea. Grab a spot by the window - it's a great vantage point for people watching!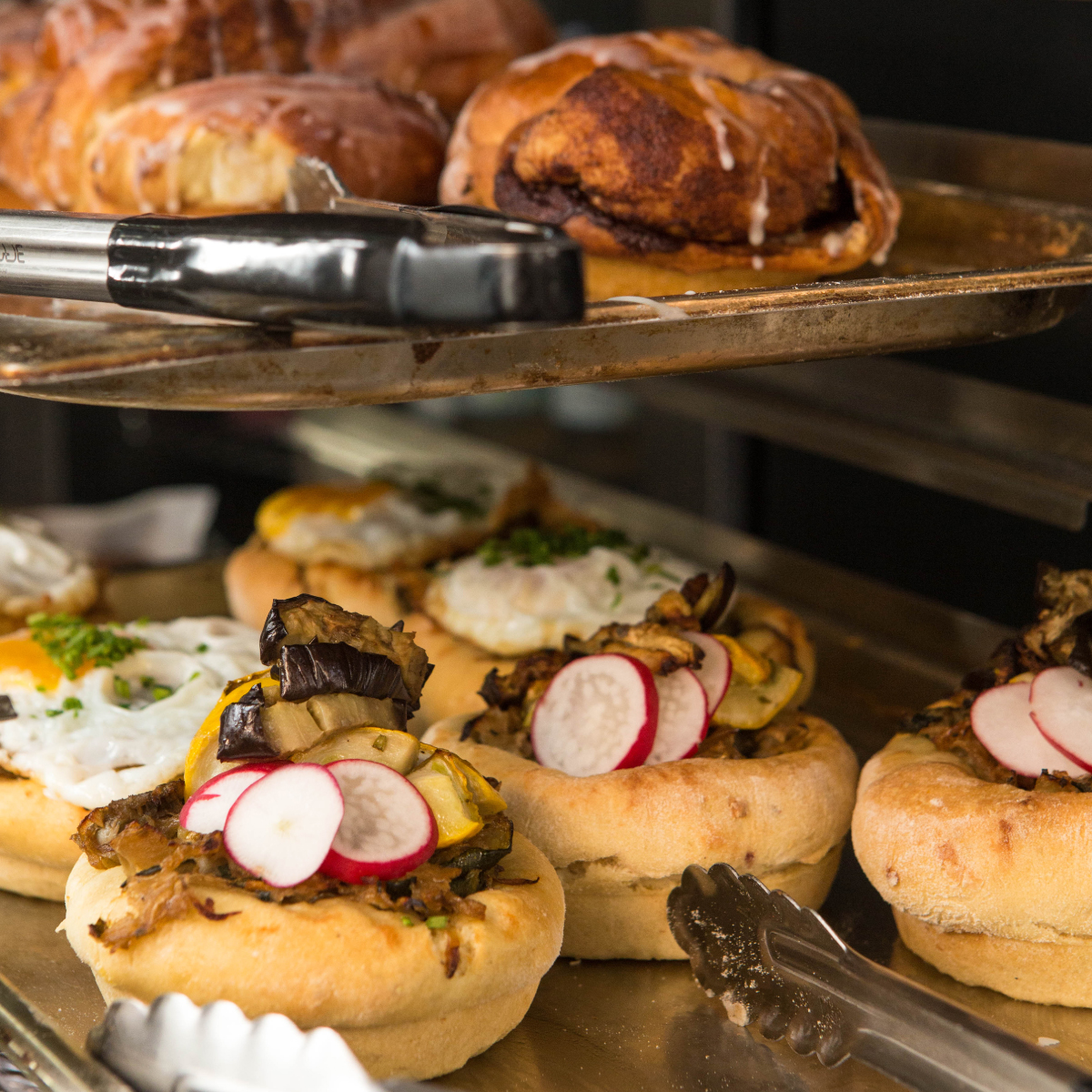 4. FEAST ON SOME FRESHLY-BAKED SOURDOUGH
Marmalade Bakery, Middle Street
You haven't truly enjoyed a sourdough loaf until you've had some from Marmalade. Made from scratch with tender love and care, a trip to Middle Street for some bread and a spot of breakfast is a much-loved morning ritual for many.
5. A BURRITO BOWL AT THE SPANISH ARCH
Boojum, Spanish Parade
There's no better way to spend a summer's day than down at the Spanish Arch with a Boojum in hand. Burrito bowls or loaded nachos, the Mexican deliciousness is always best washed down with a can. You may get rice all over yourself and seagulls may watch you menacingly, but it's worth it - trust us.
6. TEST YOUR LIMITS WITH THE 5 X 5 CHALLENGE
Scotty's Famous Burgers and Wings, Cúirt Na Coiribe
For the brave few among us, Scotty's 5X5 Challenge will really test your eating skills. Five half-pound burgers, five slices of cheese and five bacon strips on a single bap with onions, coleslaw, lettuce, tomato, mayo and a pound of chips all must be devoured within 30 minutes - sounds easy, right?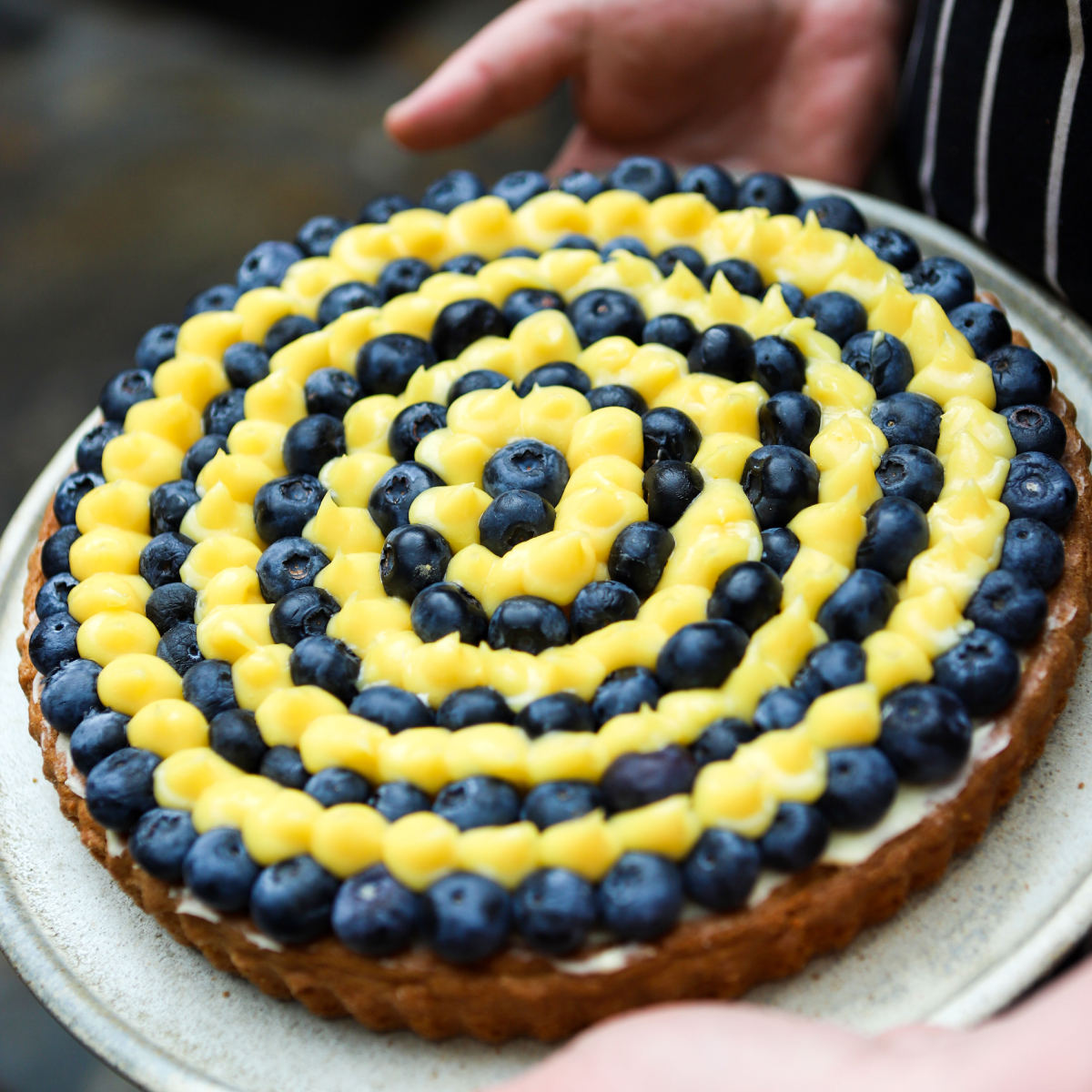 7. A SLICE OF CAKE IN A COSY CORNER
Kai Cafe & Restaurant, Sea Road
While an evening meal at Kai always exceeds our expectations, there's something special about a lunchtime spent sipping a coffee and nibbling a piece of cake in the calming atmosphere offered by this Westend eatery. The stone walls, wood paneled ceilings and thoughtful service only add to the appeal.
8. A BRUNCH BURRITO TO BEAT THE BAND
Dela, Dominick Street 
There's brunch, and then there's brunch in the insanely beautiful surrounds of Dela. The menu is filled with temptation, from bacon pancakes to eggs benedict, but the brunch burrito is seriously sensational. Washed down with a peach and lime bellini and you're laughing!
9. A MICHELIN STAR MEAL
Loam, Fairgreen Road
Voted Best Restaurant in Ireland in 2019, an evening spent savouring every morsel of their tasting menu is something every food lover should experience. Putting a focus on seasonal ingredients and sustainable production, this eatery is a hugely important part of Galway's food community.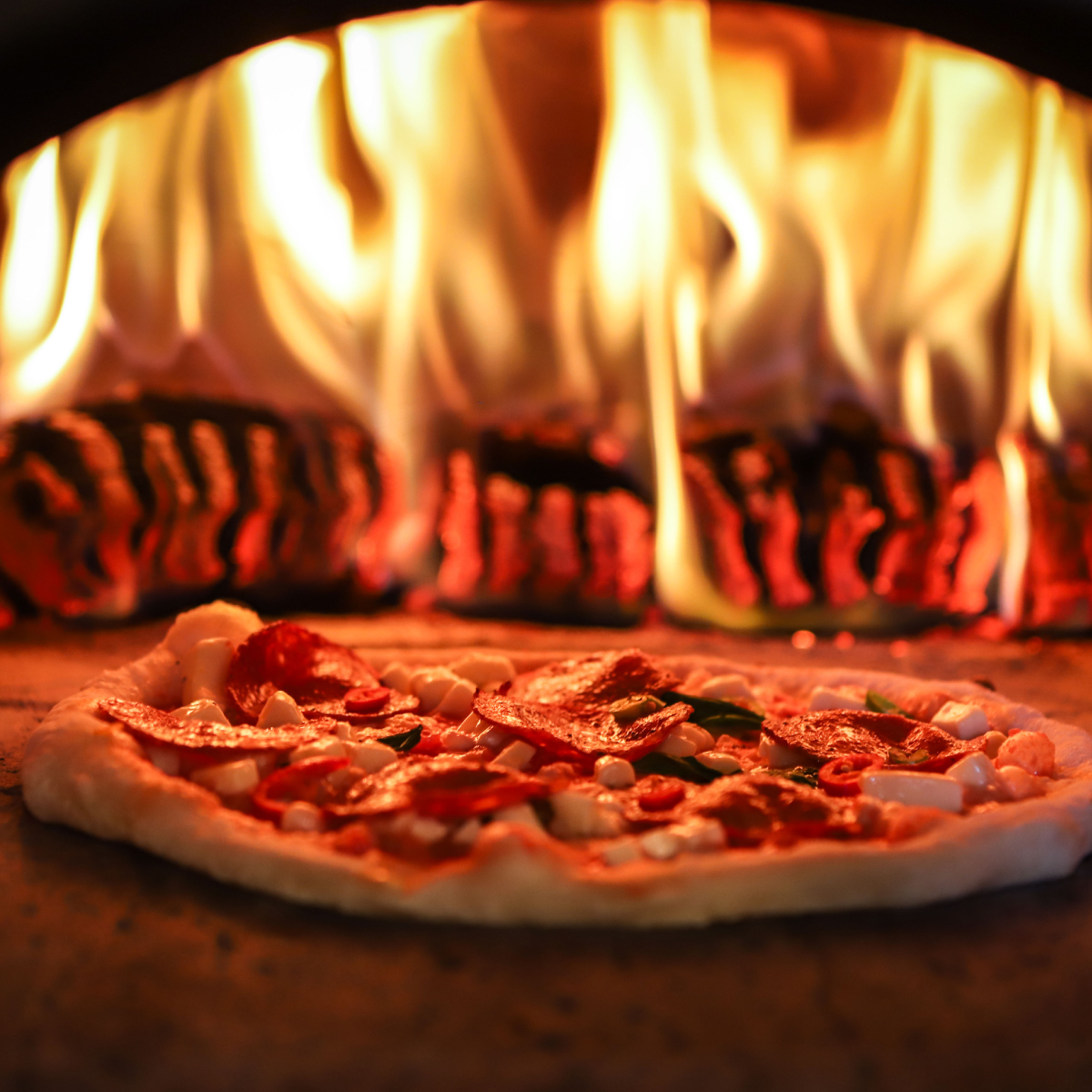 10. TASTE THE BELOVED IRISH MARGHERITA
The Dough Bro's Wood Fired Pizza, Middle Street 
Having grown from a humble food stall to one of the city's most popular restaurants, no trip to Galway is complete without stopping by Dough Bros for some award-winning pizza. While we would happily stuff our faces with anything from their menu, it's the Irish Margherita that has become our go-to.
11. A BARBEQUE WITH SOME HIGH-QUALITY MEAT
Collerans Butchers, Mainguard Street 
While there are an abundance of amazing restaurants dotted throughout the city, there are plenty of fine establishments that'll ensure your home cooking tastes just as tasty. A barbeque made up of the many beef, lamb, pork and poultry offerings from Collerans is guaranteed to be sublime.
12. HEALTHY, HOMEMADE JAPANESE SUSHI
WA SUSHI, New Dock Street
Starting out selling sushi at the market, a visit to this dockside cafe will fill up your senses with Japanese cuisine and culture. Locally sourced and traditionally cooked, you're in for a colourful and unforgettable feast no matter what you order.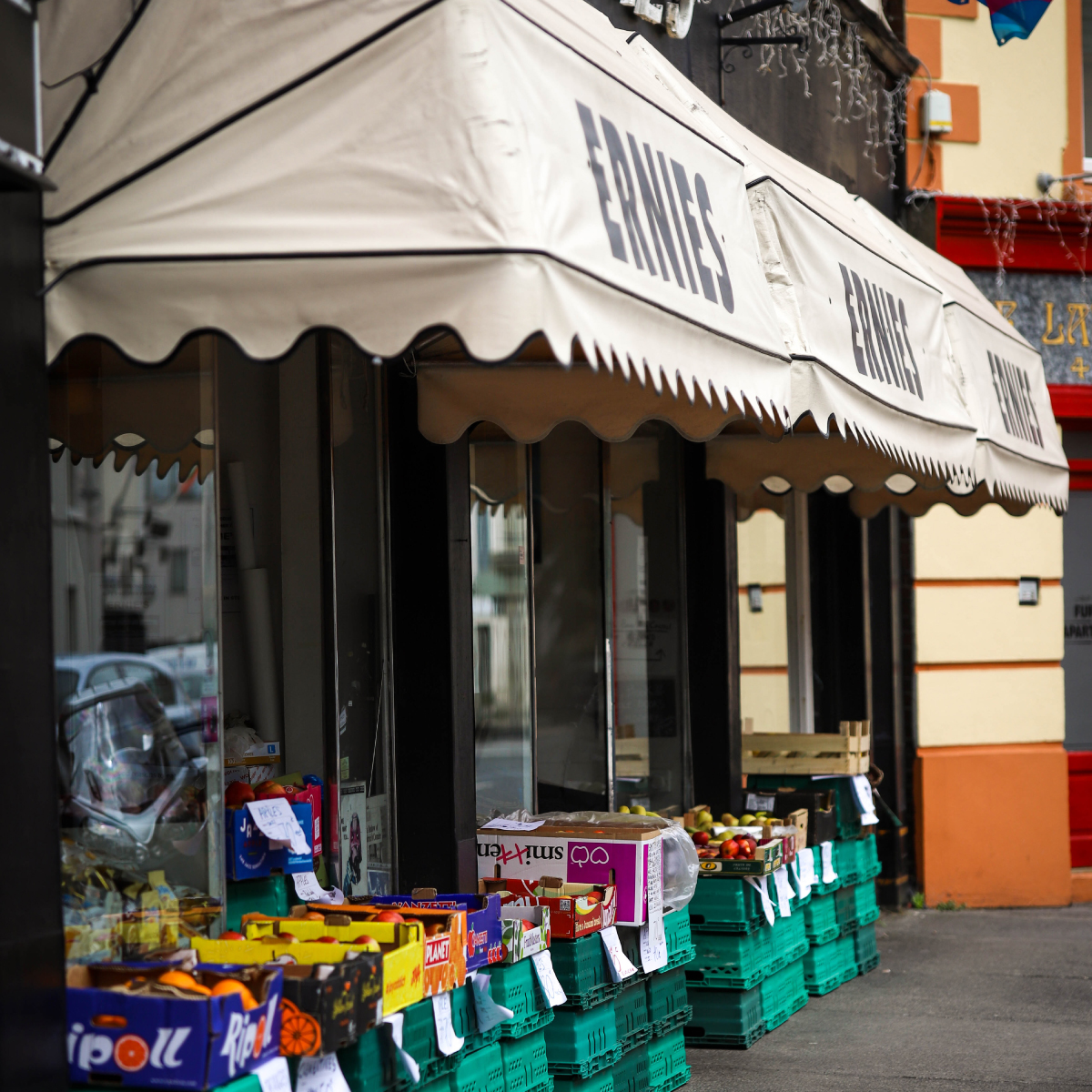 13. A TRIP TO THE LOCAL GREEN GROCER
Ernie's Fruit & Veg, Sea Road 
A stalwart grocery store with years of history behind it, Ernie's Fruit & Veg exudes community spirit. Browse through the fresh produce and fine wines amidst the rumble of laughter and conversation between locals, staff and visitors alike.
14. SOME SUPERB SUNDAY LUNCH
Brasserie on the Corner, Eglinton Street 
Offering an elevated dinner and drinks experience every day of the week, Brasserie on the Corner ensures that every ingredient used is of the highest quality, but it's their Sunday Lunch menu that really draws a crowd. Start off with soup of the day, followed by some roast beef and rounded off with a warm chocolate brownie - bliss!
15. VINEGAR SOAKED FISH & CHIPS
From the minute you turn onto Henry Street, the aromas wafting from Hooked will have you drooling. Dine in and embrace the maritime theme covering everything from the wall art to the shell-shaped bathroom sink as you stuff your face with the freshest fishy fare.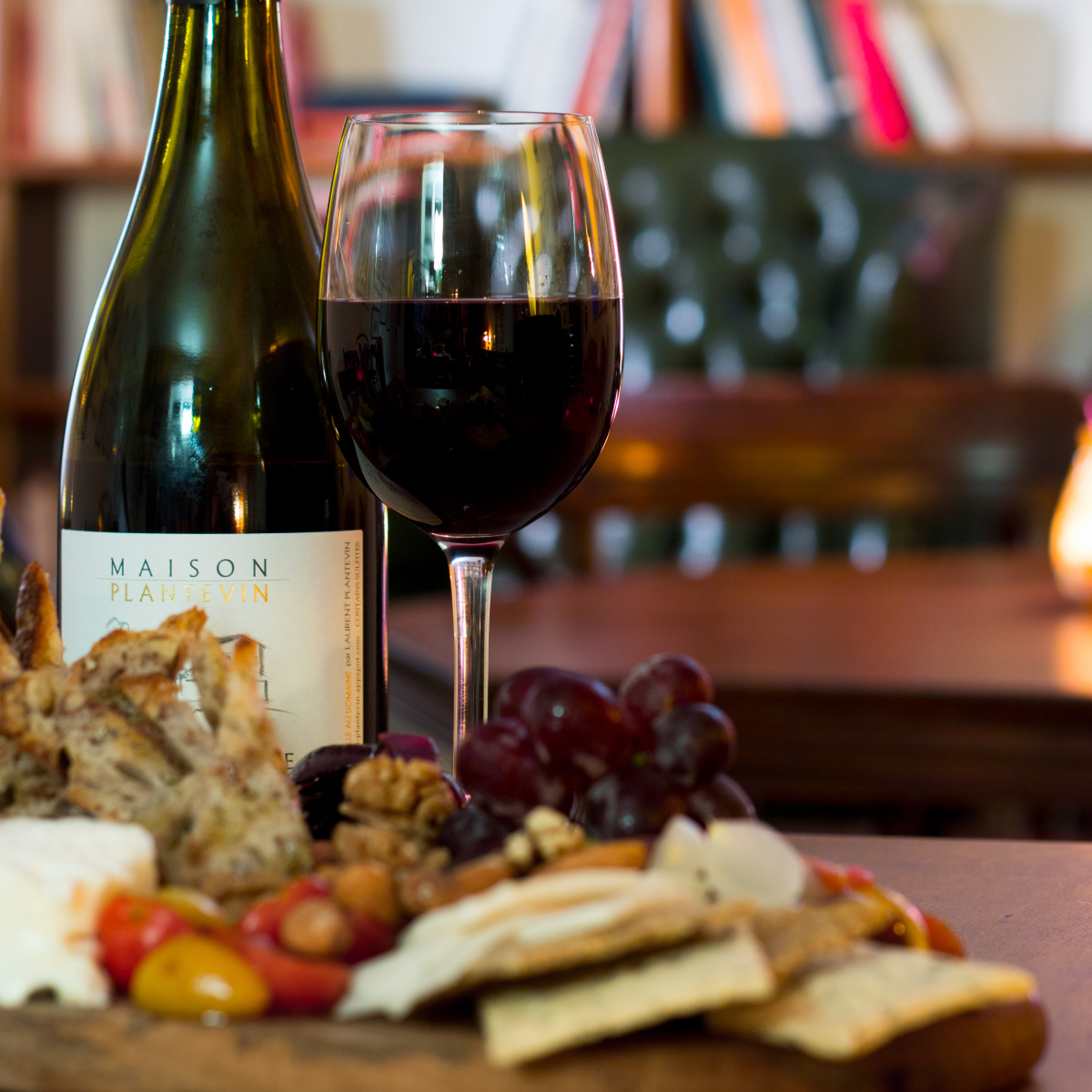 16. AN EVENING OF WINE, CHEESE AND CULTURE
The Black Gate, Francis Street

Not your average wine and cheese board destination, The Black Gate offer a slow-paced cultural experience that'll give you a taste of the arts with your evening meal. Enjoy live music, book readings, gallery displays and more in this intimate location.
17. SIT DOWN WITH THE STRAIGHT SHOOTER
Handsome Burger, Dominick Street Lower 
Serving up Galway's best looking burgers and seductively loaded fries, it didn't take long for the crew at Handsome Burger to become a household name around Galway. While the classic beef and Indian-inspired burgers are unreal, their buttermilk chicken and crispy smoked bacon burger is top notch.
18. DINE INSIDE A PIECE OF GALWAY'S HISTORY
The King's Head, High Street 
Dating back over 800 years, The King's Head has been an intrinsic part of Galway city for as long as time and since the Grealish family put their stamp on the place over 20 years ago, there's been many memories made in this gastro pub. Stopping by for some hearty food and good craic is definitely a must on any visit out West.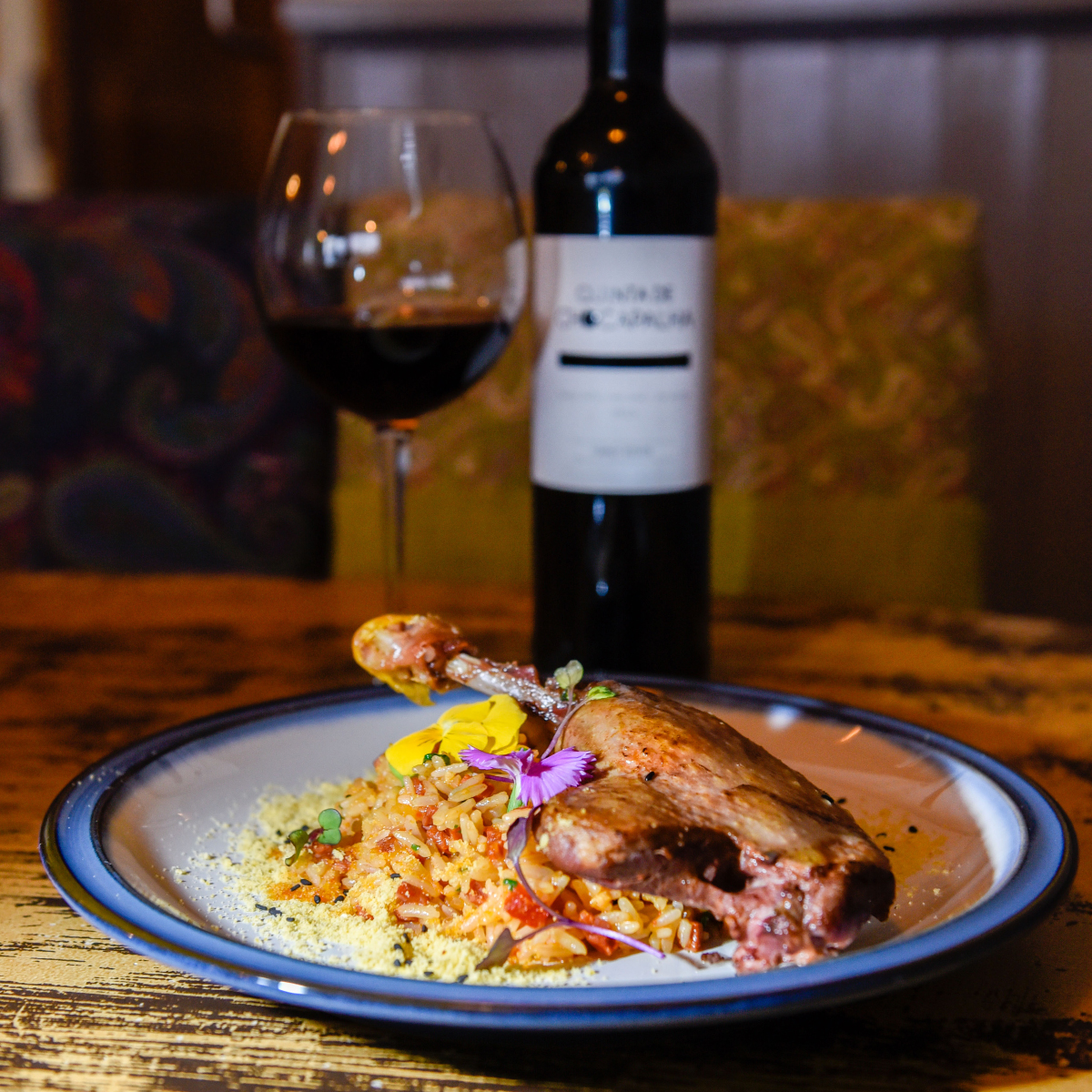 19. EXPERIENCE TASTES FROM AFAR
Apoema Bistro, Bóthar Irwan
Utilising Galway's spectacular produce to recreate the authentic flavours from afar, Apoema Bistro seamlessly fuse the gastronomic traditions of Portuguese and Brazilian cuisines. A three-course meal in this incredibly original restaurant is a must.
20. LUNCH WITH A VIEW
Ground & Co., Salthill
Popping into Ground & Co to pick up some lunch and a cuppa coffee is a routine loved by many Salthill souls. Best enjoyed while perched on the Prom, gazing out onto the water and soaking up that sea air, you'll never want to return to reality
21. SAMPLE IRELAND'S MOST POPULAR SPICE BAG
Xi'An Street Food,Quay Street 
You can't consider yourself a connoisseur of spice bags until you've tried a Xi'An spice bag. We've got huge love for this restaurant and the way in which it showcases traditional and authentic Chinese food culture here in Galway. Their Biang Biang noodles are a must as well!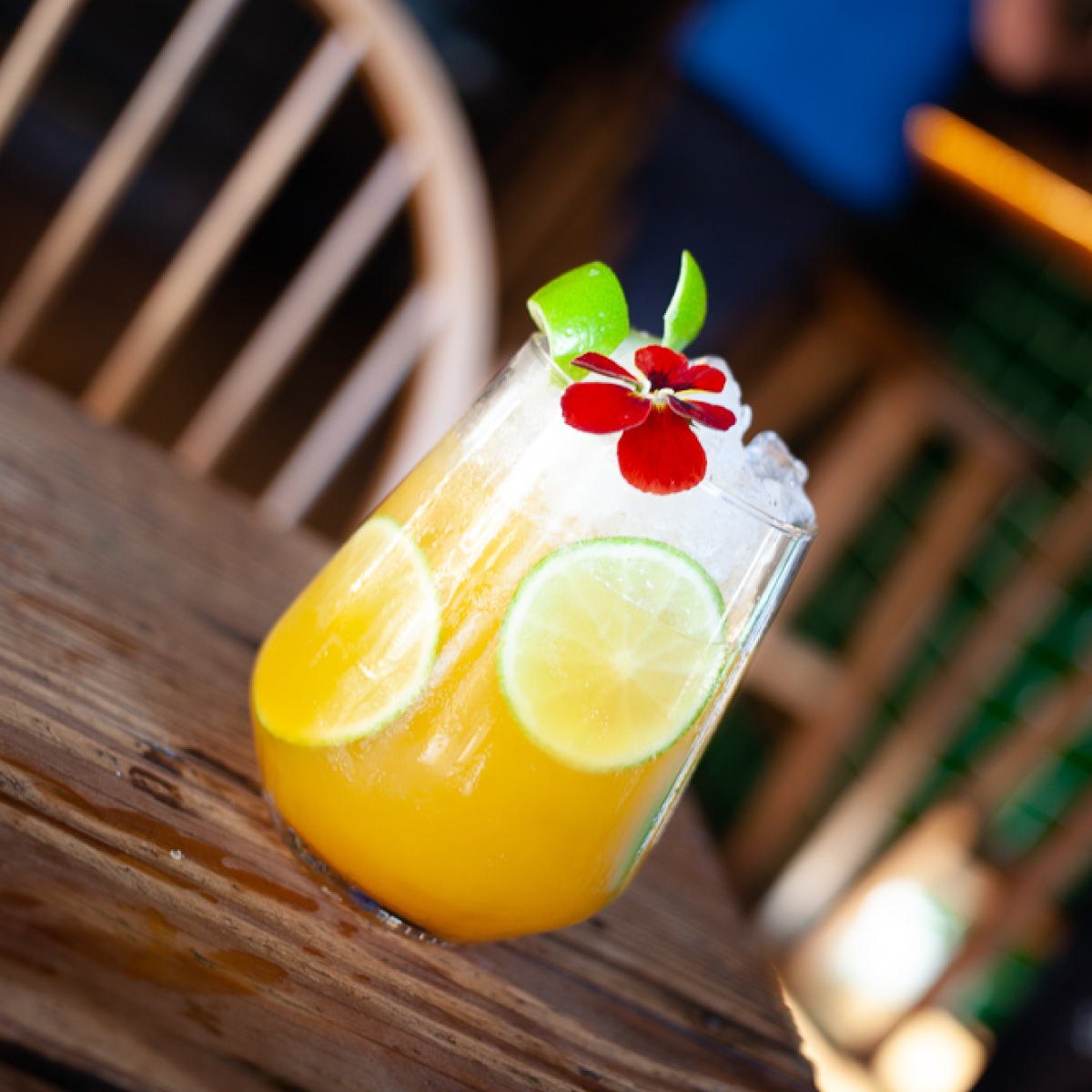 22. TRY OUT SOME CAULIFLOWER WINGS
Caribou, Woodquay
One of Galway's very best craft beer bars, Caribou is a cosy social spot that has some seriously tasty fare. Order yourself a portion of their cauliflower wings, wash it down with a classic cocktail and pick out a board game that'll keep you entertained into the evening.
23. A TASTER OF CHEESE
Sheridan's Wine Bar, Church Yard Street 
Who doesn't love a good cheese board, accompanied by a glass of red? Part of the fabric of the city, Sheridan's Wine Bar is the meeting place of lively characters, where many laughs and interesting discussions unfold over platters of premium cheese.
24. SHARE SOME TAPAS AROUND THE TABLE
Cava Bodega, Middle Street 
Showcasing Spanish tapas in all their glory, Cava Bodega offers the spirit of Spain without having to leave the West. While the food is well and truly out of this world, it's the dinging experience that make a meal here unforgettable. Gather around a table and share each dish as you have the chats and a few belly laughs.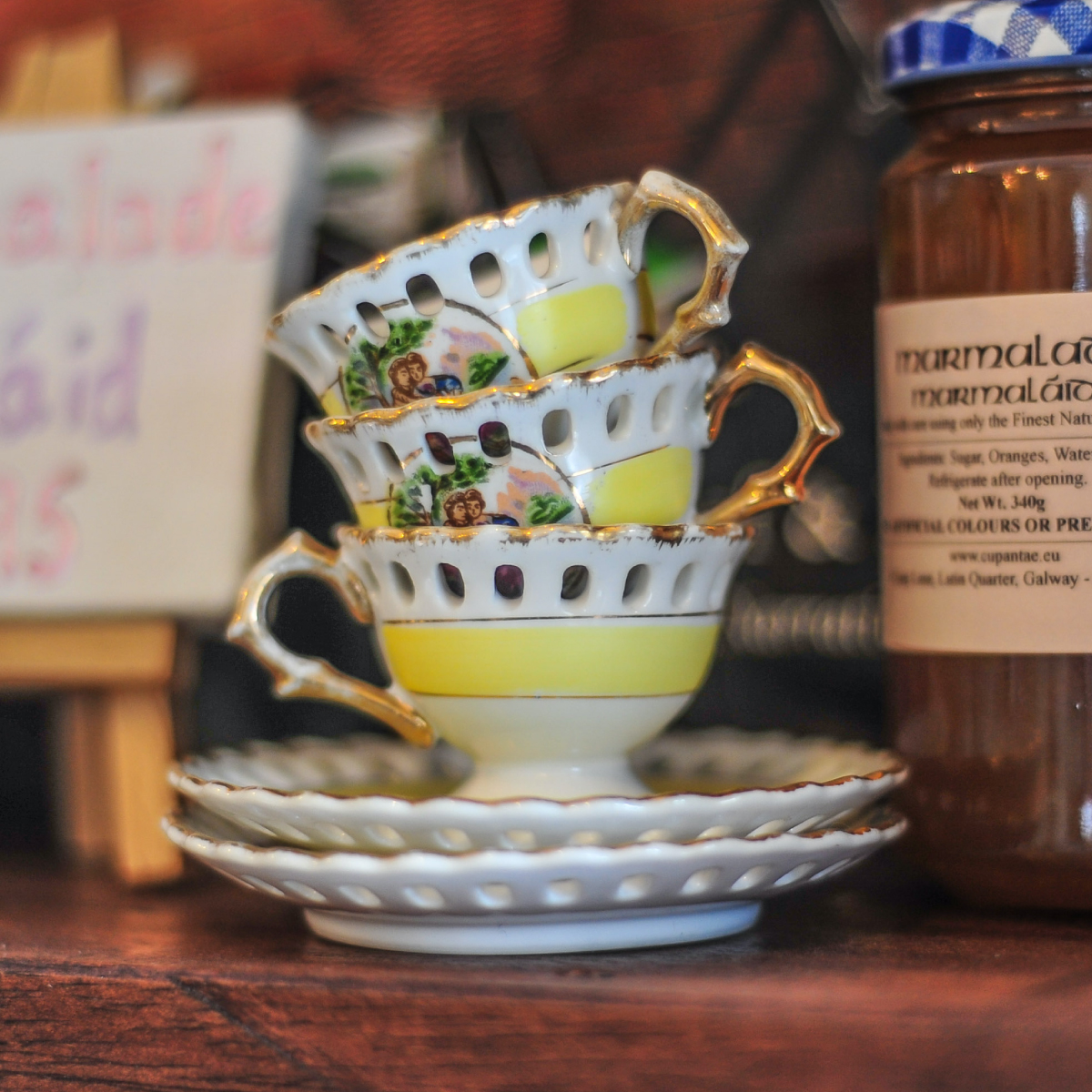 25. AN AFTERNOON TEA TO REMEMBER
Cupán Tae, Quay Lane
One of life's simplest pleasures is an afternoon spent in the haven of enchantment that is Cupán Tae. The tables are lined with the finest linens and lace, with finger sandwiches and sweet and savoury delights served on a tiered china stand. It really is all you could hope for and more.
26. CURL UP IN A SECRET GARDEN
The Secret Garden, William Street West 
Whether you pop in for a pot of tea or a bowl of curry, stepping into The Secret Garden is like stepping into a scene from a fairytale. From the twinkling lights to the cushioned seats, this café come gallery space is a scene from a dream.
27. SEAFOOD CHOWDER BY THE FIRE
Tigh Neachtain, The Latin Quarter
While Neachtain's is famous for its trad sessions and perfect location for watching the world go by, a chilly evening is always made better by a creamy seafood chowder by the fireside. With some treacle bread to dunk and a pint on the side, it's just like heaven.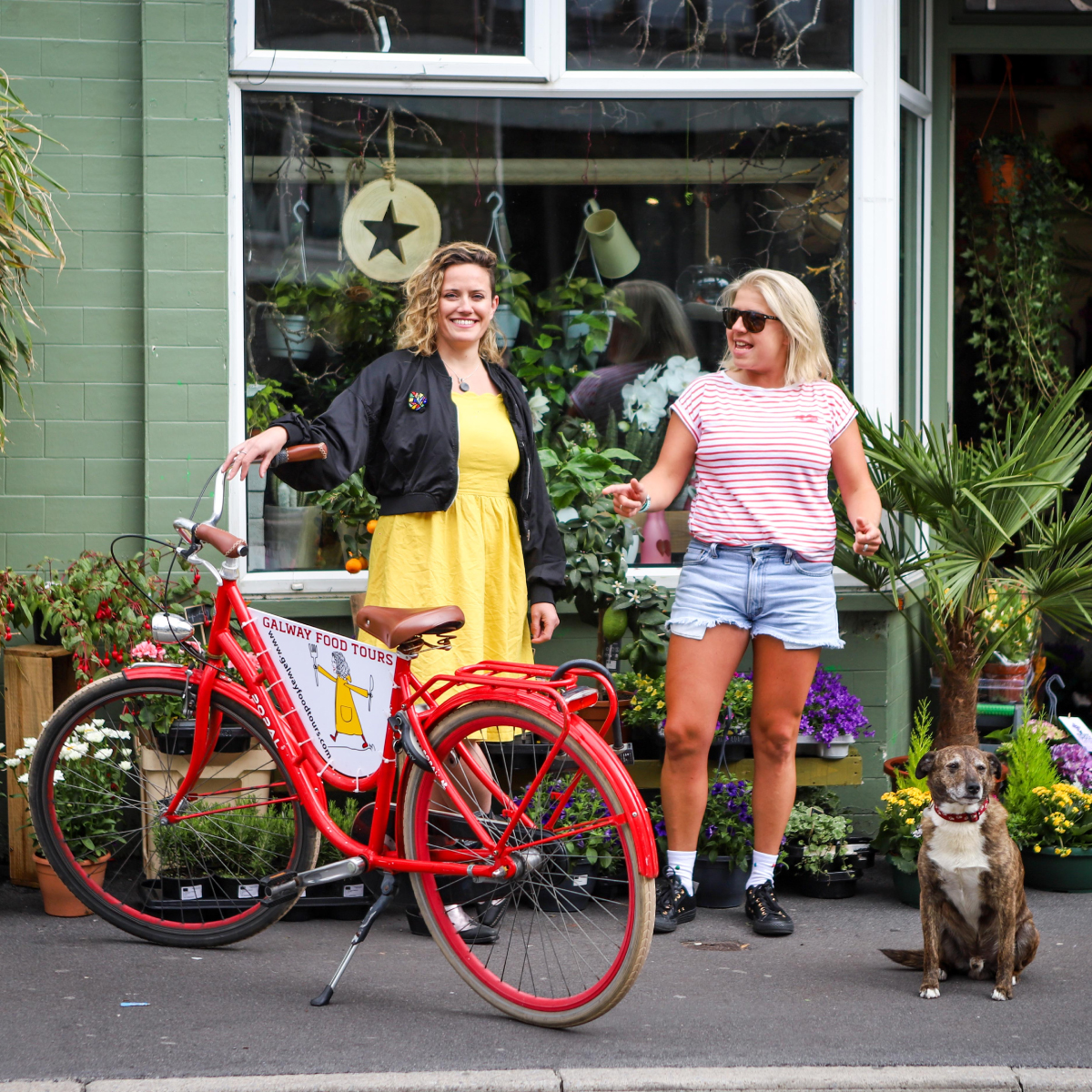 28. TAKE IT ALL IN WITH A WALKING TOUR
Experience Galway's flourishing food scene like a true Galwegian as you're led off the beaten track by experienced guide and absolute foodie, Sheena Dignam. Whether it's morning, afternoon or evening, you'll be sampling some seriously delicious local fare along the way.
29. A DRUNKEN SLICE OF PIZZA
Pizza Napoli, Cross Street Upper 
Nothing rounds off a night out like a massive slice of pizza, and the portions in Napoli are big enough to feed a small army. Waking up with pizza sauce all around your mouth is the goal.
30. A FULL IRISH FRY UP
The Cellar, Eglinton Street 
There's something about pub grub that really just hits the spot, and The Cellar have it down to a fine art. Known for their full Irish breakfast offerings, you'll find many's the hungover head looking for the cure right here. Whether you're after the whole shebang or just a mini - it hits the spot.
Well, we're definitely drooling now. How many can you tick off?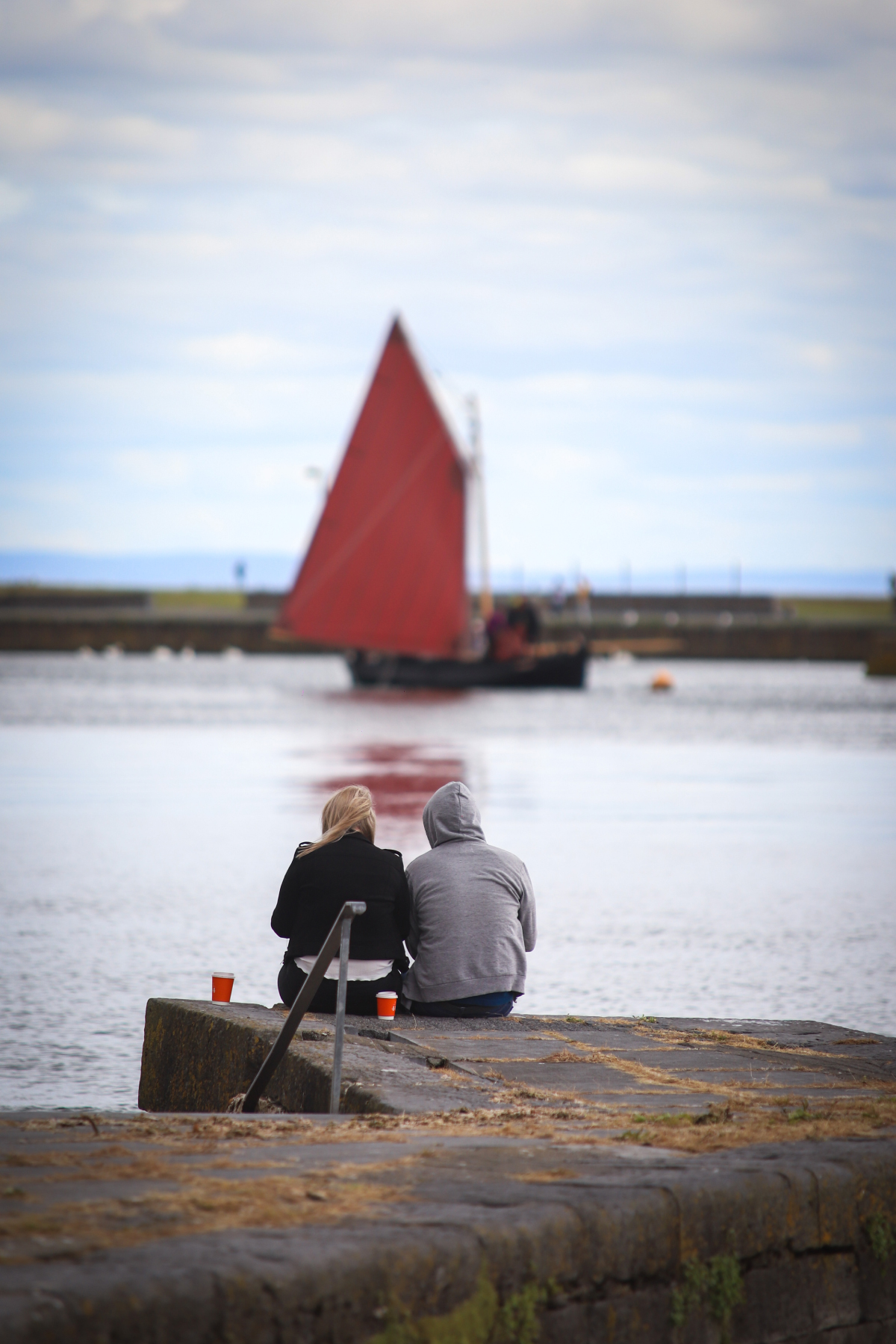 Marmalade, The Black Gate, Apoema, Caribou and Cupán Tae Photos by Boyd Challenger
Feature Photo, Cake from Kai, Pizza, Ernies, and Galway Hooker Photos courtesy of Dine in Galway and Moose Video Production Agency
Galway Food Tours and Market Food Photos by EMJ Camera