Whether you're a Galway native or just passing through, there are certain things that everyone has to tick off their bucket list before leaving the West. How many can you tick off?
1. Dive off Blackrock Diving Tower
This legendary structure dates back centuries and Galwegians have been diving off it for generations, sometimes even in the most adverse of weather conditions.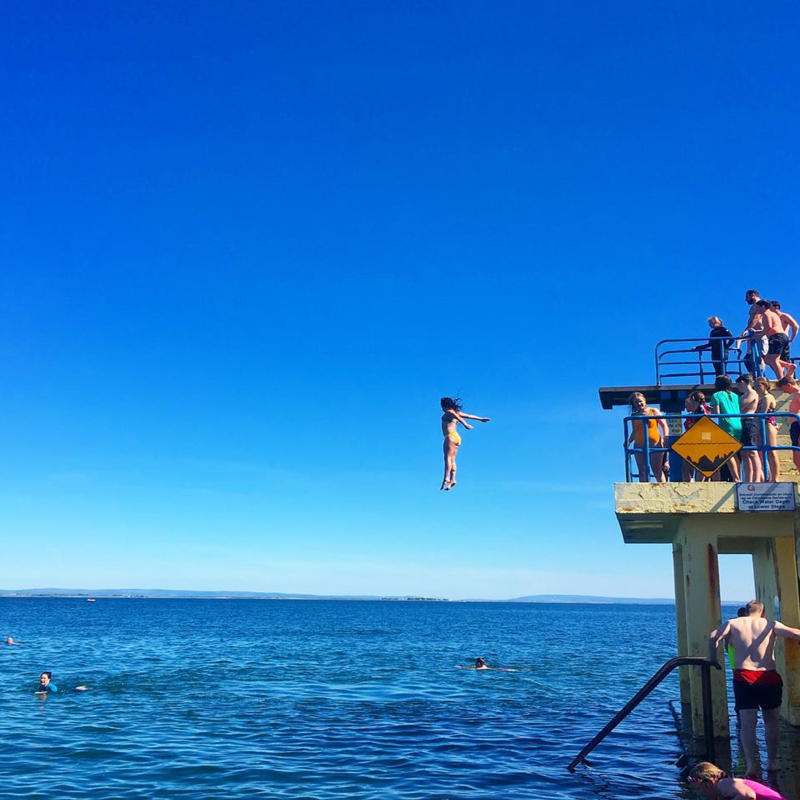 Photo via Kat.jac.mcg
2. Kick the wall after a walk in Salthill
Originating from the prospect of bringing good luck, kicking the wall in Salthill has become a tradition for locals and tourists alike. Does a walk on the prom even count if you don't kick the wall?
3. People-watching outside Tigh Neachtains
Located right on the corner of Galway's busiest streets, Neachtains is a prime people-watching location. You'll catch a glimpse of some quirky looking characters living their best lives.
4. Pick up a book in Charlie Byrne's
Charlie Byrne's Siopa Leabhar has become ingrained in the bloodstream of Galway city, with people coming from far and wide to wade through the many interwoven rooms lined with over 100,000 books.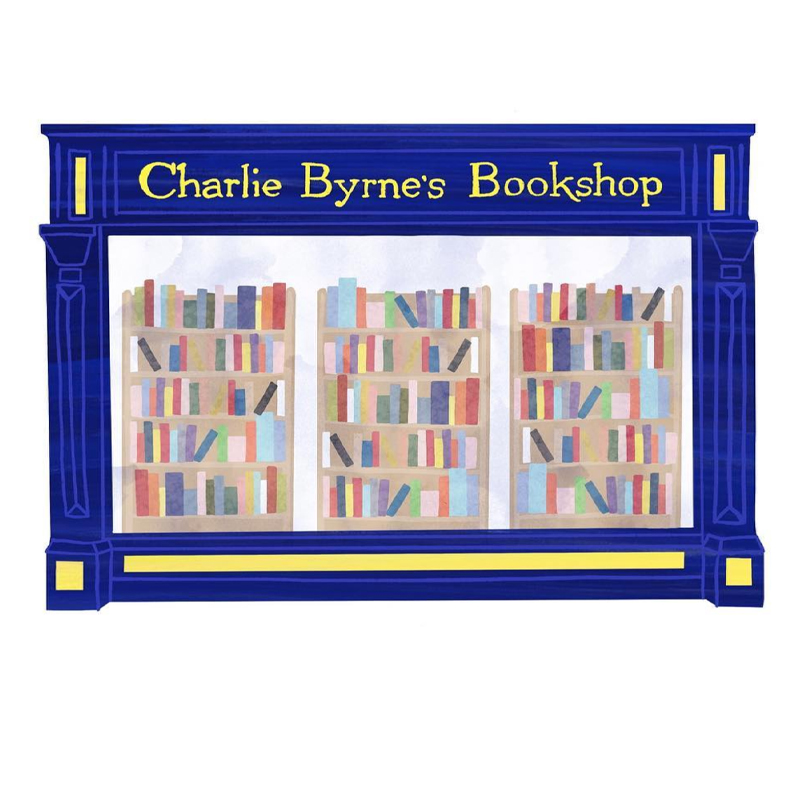 5. Bop your socks off at the Róisín Dubh's Silent Disco
Donning a pair of headphones and screaming out the lyrics of all your favourite tunes into a sea of like-minded lunatics is an experience you've gotta cross off your bucket list. Bonus points if you avail of the Summertime street party silent discos.
6. Give some change to a busker
Galway's streets are dotted with some of the most talented street performers in all the land. They create the perfect ambient background for while you're enjoying a pint outside or wandering through the streets.
7. Get inevitably rained on and contemplate life without an umbrella
Let's be honest, our weather is extremely changeable. It's always best to pack a pair of shades, a brolly, a raincoat and some sun cream. Best to cover all your bases!
8. Browse through the Galway Markets
Every weekend, St. Nicholas' Church Lane is filled with the hustle and bustle of shoppers browsing through the various stalls. From curry and crepes to crafts and ceramics, you can spend hours visiting the different vendors. Do yourself a favour and get yourself a Boychik donut.
9. Get the shift on the Dance Floor
Does this really need an explanation? Pack some chewing gum, for the love of God.
10. Feed the swans at the Claddagh
If you're packing a picnic to enjoy in the sun, you may as well throw in some seeds to feed your swan chums. You're guests in their house, after all.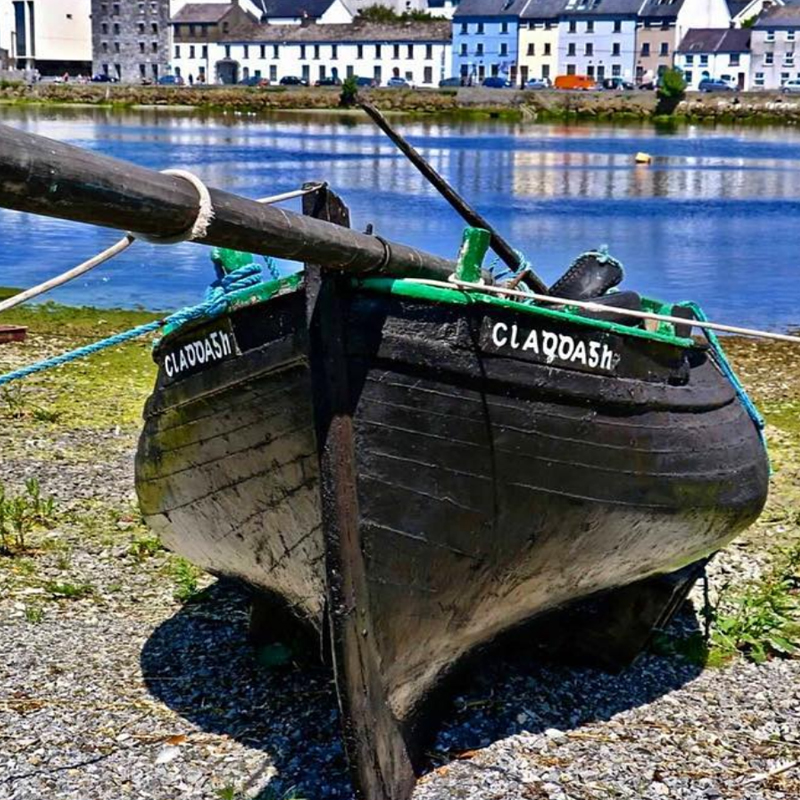 Photo via caplitpho
11. Watch a classic film in Pálás
Pálás serve up some of the best cinematic classics to grace the big screen, from The Goonies to The Life of Brian. An afternoon reminiscing on some of your favourite flicks doesn't sound too shabby.
12. An evening at the theatre in An Taibhdhearc
An Taibhdhearc - the Irish language theatre of Ireland - showcase live music, drama, film, comedy, conferences, seminars, workshops and launches in their state-of-the-art theatre. They have something for everyone.
13. Admire the skyline created by the Cathedral
Dating back to 1958, the Cathedral is one of the most impressive looking buildings in the city. The dome is visible from miles away, creating an incredible skyline and the interior is even better. Intricate murals and exquisite stained-glass windows ensure an unforgettable visit.
14. Get some Dough Bros pizza all over your face
Dough Bros have grown from their street food truck to become a much-loved restaurant in the heart of the city. Joining the queue for some world-class pizza and a home-brewed beer is essential when passing through Galway.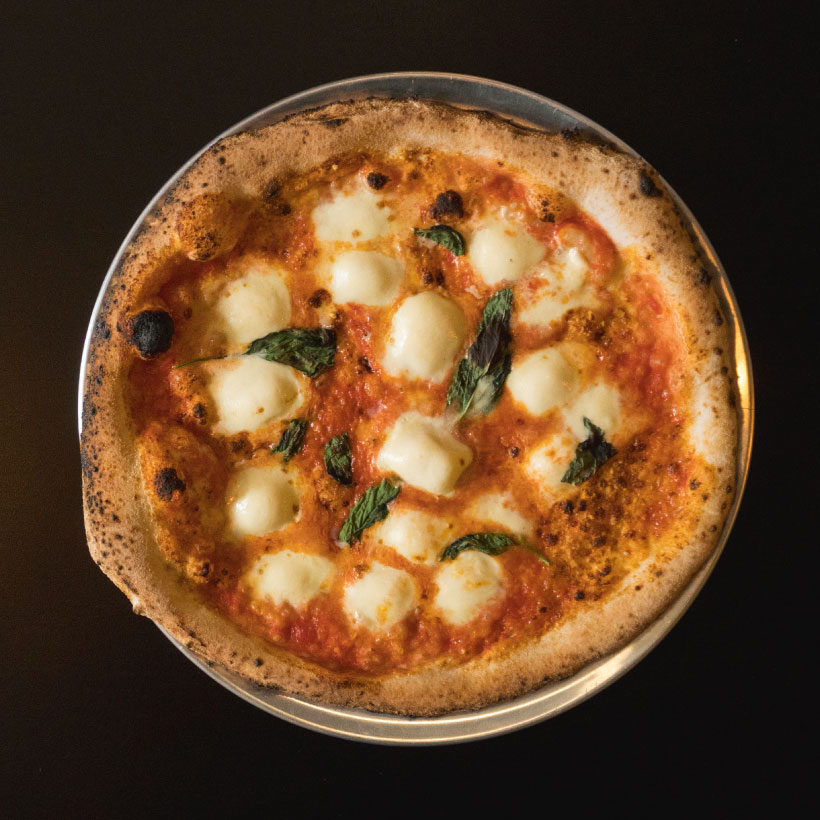 15. A bag of fish and chips (extra vinegar) in McDonagh's
Established in 1902, McDonagh's fish and chips have been making mouths drool for generations. A vinegar-soaked bag of chips enjoyed out in the sun creates a utopia like no other.
16. Dance until your feet hurt in the Blue Note
This boozer is the beating heart of Galway's Westend, offering up the very best in Electro, Soul, House and Disco tunes by some of the best local and international DJs. The dancefloor of the Note is exactly where you want to be on a Saturday night.

17. Sample the gins at Tigh Nora
Galway's first bar devoted to gin is a must for lovers of a G+T. Their selection is gigantic, stocking local brands as well as gins from all over the globe. Throw in some tasty tonics and some floating fruit and you're sorted.
18. Soak up the beauty of O'Connells' beer garden
Be prepared to feel like you're on the set of a movie in this beer garden. The mock street will transport you to Harry Potter's Diagon Alley while you snuggle into a cosy nook, heated by their overhead lamps.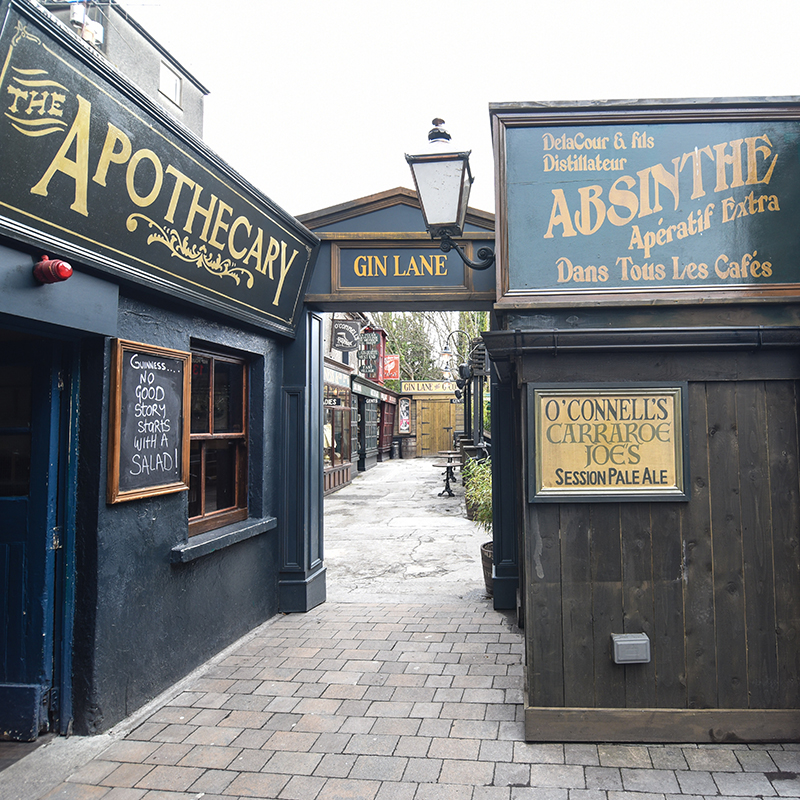 19. Get a cheese board and a glass of red in Kasbah Wine Bar
We've all got notions, and a cheese board accompanied by a glass of red is the perfect way to embrace them. Grab a seat beside a window to watch the passersby dodge the raindrops.
20. Get screamed at by a seagull
If you're trying to enjoy a chicken fillet roll in the great outdoors, prepare for some confrontation. Galway's seagulls like to engage in spirited debates as to why you owe them your crumbs. Don't back down!
21. Get some ink at A.W.O.L.
If you want to commemorate your time in Gaillimh with a bit of ink, A.W.O.L Tattoos and Piercing is the place. This family-run studio have some seriously sound professionals to ensure your tat is just how you want it.
22. Sink a pint of plain in Tig Chóilí
Known for its legendary live trad music sessions played twice daily, Tig Chóilí pour some of the best pints around.
23. Devour a drunken slice of pizza in Napoli
Nothing rounds off a night out like a massive slice of pizza, and the portions in Napoli are big enough to feed a small army. Waking up with pizza sauce all around your mouth is the goal.
24. Indulge in the finest Irish cheese at McCambridge's
McCambridge's supply some of the very best Irish and International produce around and their Irish cheese selection is to die for. You can also put together a custom hamper of some delicious bits unique to you.
25. Head out to the Aran Islands
The incredibly authentic Irish experience provided by the Aran Islands is something truly special. Surrounded by native Irish speakers, saints and scholars, you'll have plenty to see and do.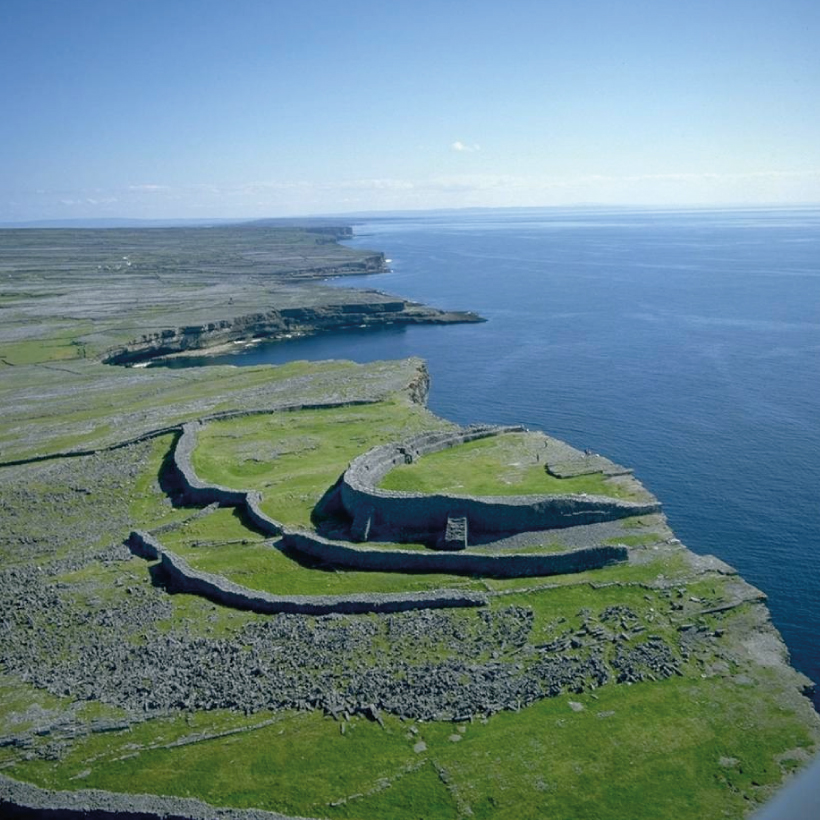 26. Eat a Boojum and drink a can at the Spanish Arch
Once the temperature rises above 10 degrees, you best believe Spanish Arch will be filled with can-drinkers and boojum-eaters alike. Join them.
27. Wander the grounds of University of Galway
From the Quadrangle to Concourse, the university's beautiful buildings are worth a visit. Wading between weary students will make you glad 9 am lectures are a distant memory.
28. Catch a performance by Macnas
This very special group of performers stage unforgettable spectacles in diverse and unexpected locations. Their creative and incredibly unique displays feature audience interaction, world-class theatrics and insane visuals. You'll be left speechless.
29. Catch a show in the Heineken Big Top at Galway International Arts Festival
This annual cultural festival covers a range of art forms, including theatre, dance, music, opera, street spectacle, visual arts, discussion and comedy. In the past, it's featured performances from Bon Iver to Elvis Costello!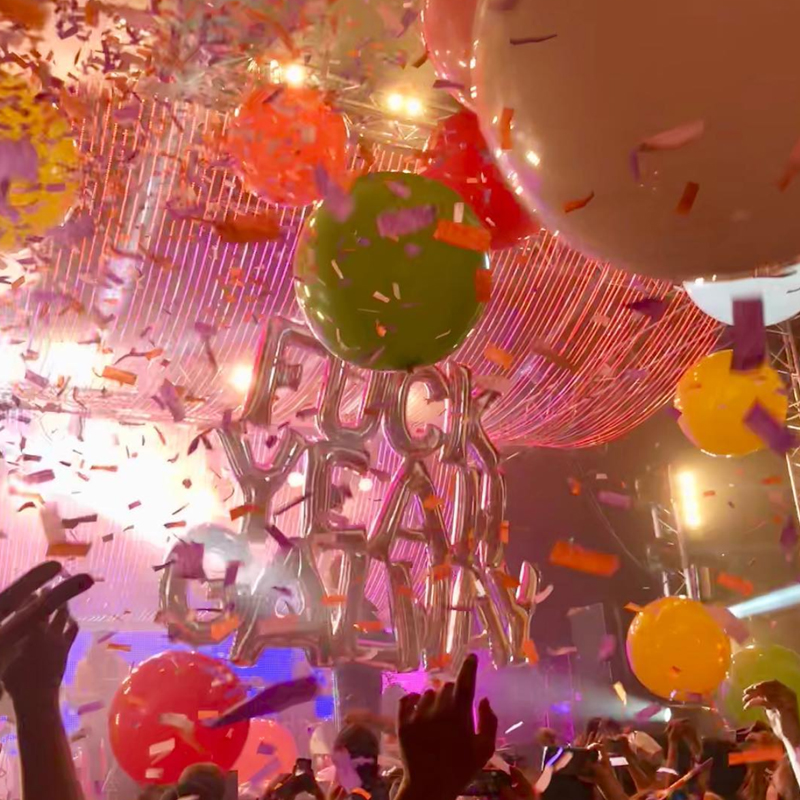 Photo via martymumbles
30. Take a sail on one of the Galway Hooker boats
Experience the customs and traditions of Connemara in the most authentic way possible; aboard a Galway Hooker. Embrace the atmosphere of today while becoming spellbound by the nature of the past.
Illustration by Cico Illustrates
Words by Sarah Gill
Published on Updated on