The West of Ireland is abundant with rugged and wild beauty. Sprawling with spectacular and incomparable scenery, the beloved west is a destination worth exploring. Lucky for us, Galway is in the heart of it all.
Situated along the Wild Atlantic Way, Galway is the perfect place to begin your adventure in the West. Expansive and enchanting, spend your time discovering these incredible sights found in the West of Ireland.
Aran Islands 
Just 48 km from Galway Bay are the Aran Islands. The three islands are absolutely breathtaking as well as rich in history and significance. Inis Mór, Inis Meáin and Inis Oírr are home to wild landscapes that have invoked and inspired centuries of poets, writers, and artists. The journey there is just a ferry ride away. Aran Island Ferries provide ample opportunity to retreat to the islands and explore!
If you want to explore the Islands, see more here.
Kylemore Abbey and Gardens 
Kylemore Abbey is located just off the Wild Atlantic Way and is a serene and spectacular abbey that is a pinnacle of Irish history. Kylemore was erected in the 1800s, and is now home to an order of Benedictine Nuns. Experience the magnificence of the Abbey firsthand by visiting Kylemore Abbey in Connemara.
If you're interested in visiting Kylemore Abbey, see more here.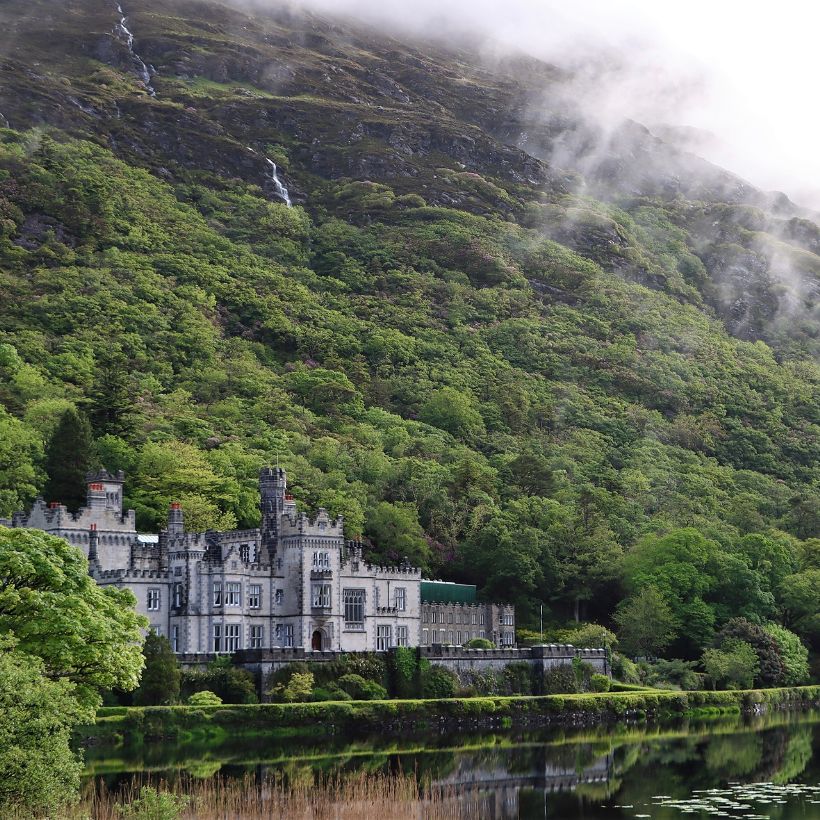 Brigit's Garden 
Brigit's Garden, found just outside of Galway City, is a magical and enchanting setting that fosters a connection with nature and the outdoors. The garden takes you on a journey into the heart of Celtic heritage and mythology, all the while promoting a reflection of history. This is truly an outstanding sight to see, and is perfect for families who want to spend an afternoon outdoors. Set within 11 acres of native woodland & wildflower meadows, visitors can enjoy the sun trail, an ancient ring fort (fairy fort), kids' nature trail, thatched roundhouse and crannóg, and the calendar sundial which is the largest in Ireland.
If you want to learn more about Brigit's Garden, see more here.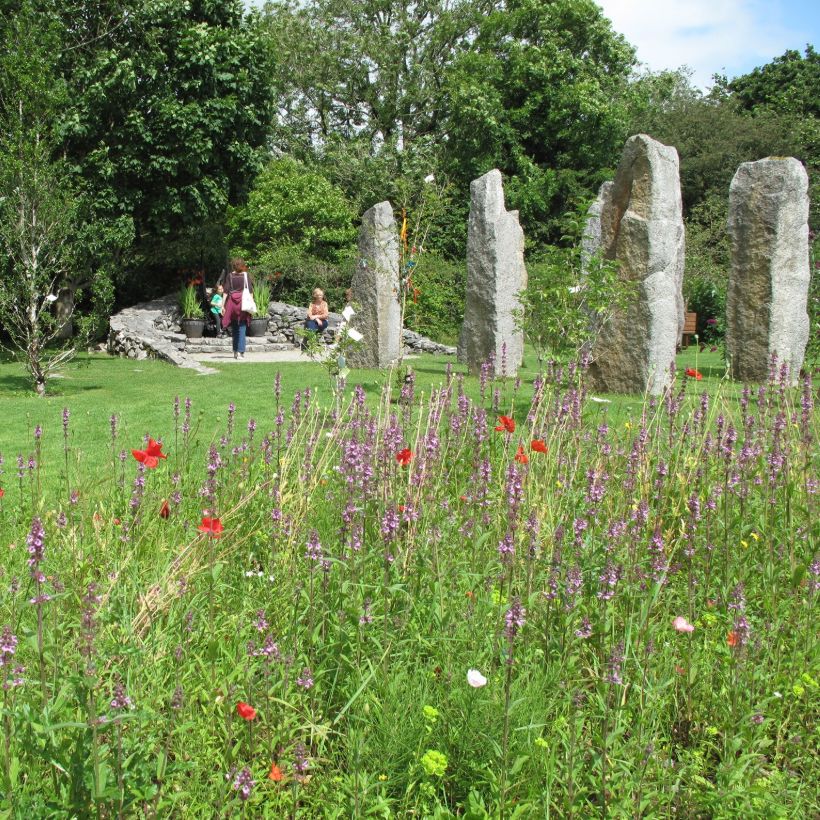 Connemara National Park
One of Ireland's most stunning national parks is found right here in the West. Connemara National Park covers some 2,000 hectares of mountains, rivers, bogs, grasslands and woodlands. Truly an extensive and breathtaking experience, Connemara National Park is an incomparable sanction of beauty, nature, and life. Here you're able to engage in hikes, camping, picnics, and so much more all with the awe-inspiring backdrop of beautiful Connemara.
To see more about Connemara National Park, see more here.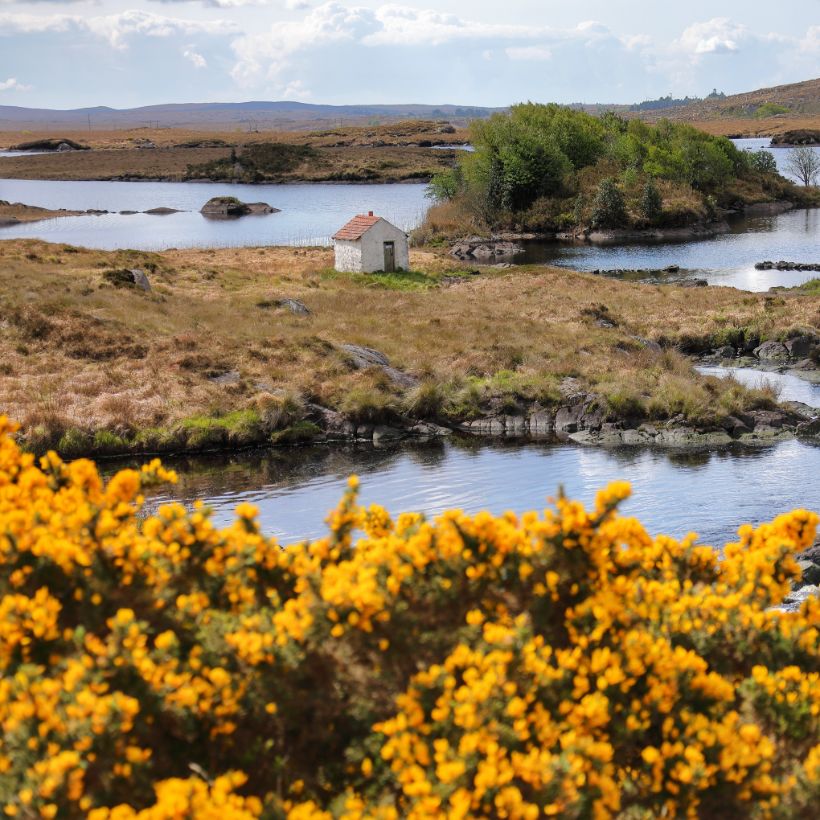 Alcock and Brown Memorial
Ireland's West is a hub for historically significant sights. One of which is the Alcock and Brown Memorial sight. Derrigimlagh Bog in Connemara is where John Alcock and Arthur Brown landed in 1919, marking the first time a non-stop transatlantic flight was completed. Although the landing was less than graceful, the milestone proved to change the future of aviation and transatlantic travel as we know it. The monument is just south of Clifden, and truly a must see sight in Ireland.
If you're interested in visiting, see more here.
Real Adventures Connemara
Rediscover the freedom and fun of the outdoors, at Real Adventures Connemara. Real Adventures want to foster a love for the outdoors in a setting that is truly one of the best places to visit in Ireland. Here, you have the opportunity to join in on a list of activities that span from coastal kayaking to rock climbing. Experience the excitement of all the elements, with the guidance of their expert staff. There really is no better place to experience outdoor adventures than in Connemara.
If you want to learn more about Real Adventures, see more here.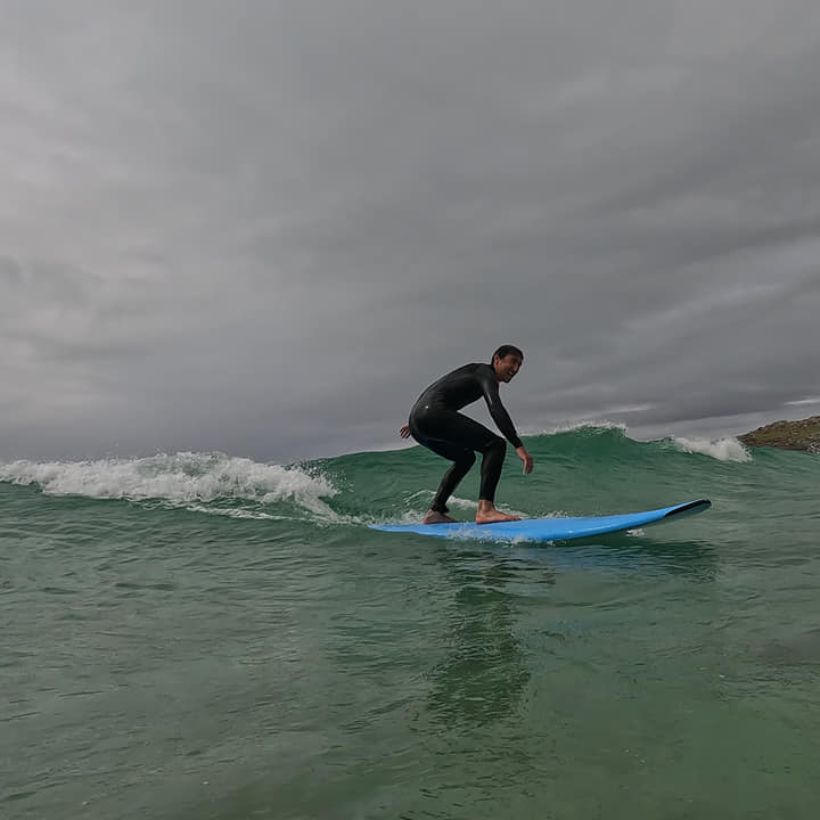 Wildlands 
Moycullen's Wildlands wants to encourage people to have fun, reconnect with nature, and discover the wild. The modern adventure centre is set in 20 acres of woodland and is full of endless activities and heart-pumping ventures for the whole family. The list of activities include; Zip 'n' Trek, Fun Walls, Disc Golf, Bushcraft, Archery, Fairy Trails, a Sports Hall, Yoga & Wellness centre and much, much more. Spend the day experiencing the wild, and then relax on their outdoor terrace and grab some food from the Olive Tree Kitchen.
If you want to learn more about Wildlands, see more here.
Dog's Bay Beach
Dog's Bay Beach is one of the most stunning and breathtaking sights in the west. Two miles from Roundstone and on the road to Clifden, this is a must see spot if you're exploring the West of Ireland. Apart of the Wild Atlantic Way, Dog's Bay is home to clear waters and unmatched views of Ireland.
If you're interested in visiting, see more here.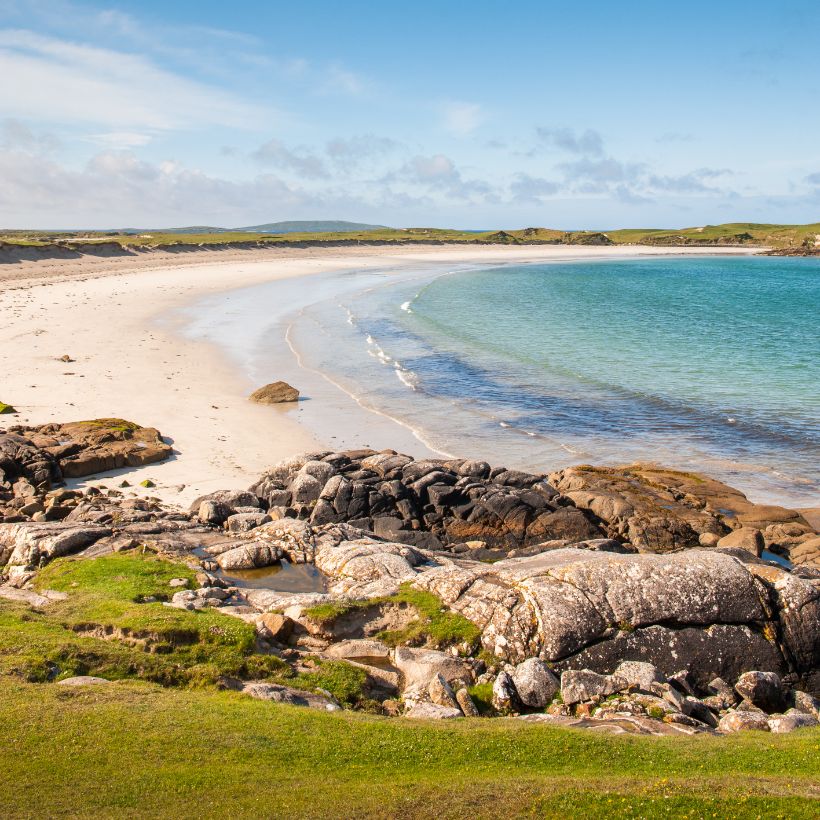 If you've seen something you like (which we're pretty sure you have), you better book a spot to snooze after all that adventuring! HERE are the very best places to sleep in Galway, no matter what your budget.
Published on Updated on