Galway's just not the same without all you wonderful tourists and visitors! Enhancing the city's spirit and truly embracing our culture, heritage and traditions - we really have been missing you.
Since Galway has been voted the number one staycation spot in Ireland for a post-lockdown trip, we thought we would go all out and plan your first visit for you. Here's how we think you should spend 24 hours in the City of Tribes...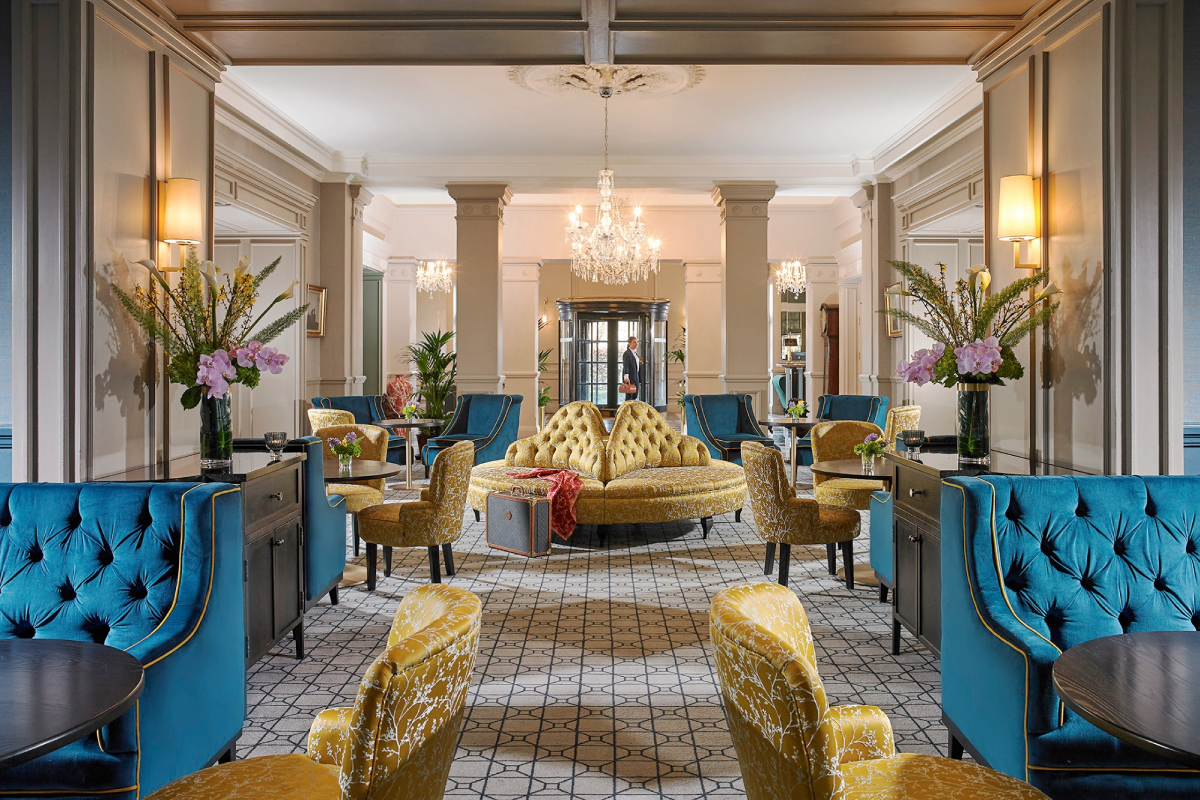 CHECKING IN…
Once you reach Galway, you're going to want to start by dropping off your bags and freshening yourself up for a night on the town. Whatever your preference, taste or budget, the city's got something for everyone. For those of you who are after a luxurious night's sleep in a 4 star hotel, The Hardiman is one of the most elegant and iconic locations around. If it's the familiar feel of a B&B you're after, The Heron's Rest offers an idyllic hideaway right there on the Long Walk with plenty of thoughtful touches and luxurious extras to enhance your stay. For affordable, comfortable accommodation, Woodquay Hostel is the perfect stay for larger groups and there's always a warm Irish welcome.
DINNER AND DRINKS…
From fine dining and international cuisine to hearty platefuls and burger joints, Galway's food scene is a melting pot of culture and flavour. No matter where you go, your taste buds are in for a treat but - we've gotta say - it's hard to resist the call of local favourites Handsome Burger and Dough Bro's Wood Fired Pizza. If you want to try something a little different, a trip to Umbrella Asian Tapas is like stepping into an Eastern market, with Asian-style sharing plates calling your name. For high class food in a relaxed, yet upscale environment, Kirby's Restaurant & Late Bar in the centre of the Latin Quarter is an ideal spot to start your night.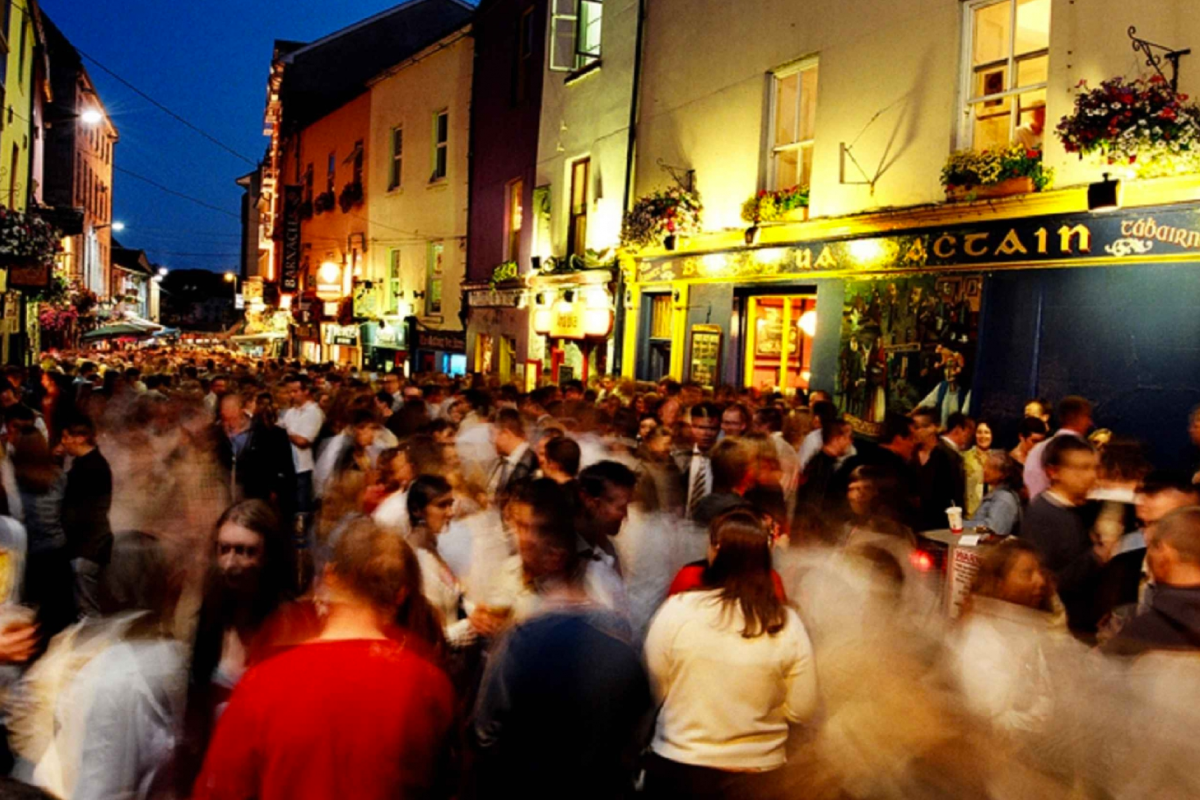 LATE NIGHT ANTICS…
Since you've only got the one night, you're going to want to make the most of it. Taking a stroll through the city's streets, stopping to appreciate the echo of Galway's many talented buskers is a beloved nightly ritual of many Galwegians and could be the perfect end to a perfect evening. Alternatively, you could always head down to the Westend to be absolved of your sins in Massimo's new confessional box snug. The crew teamed up with Arthaus Galway to facilitate pint drinking while keeping their patrons spaced out while they catch up. Pint?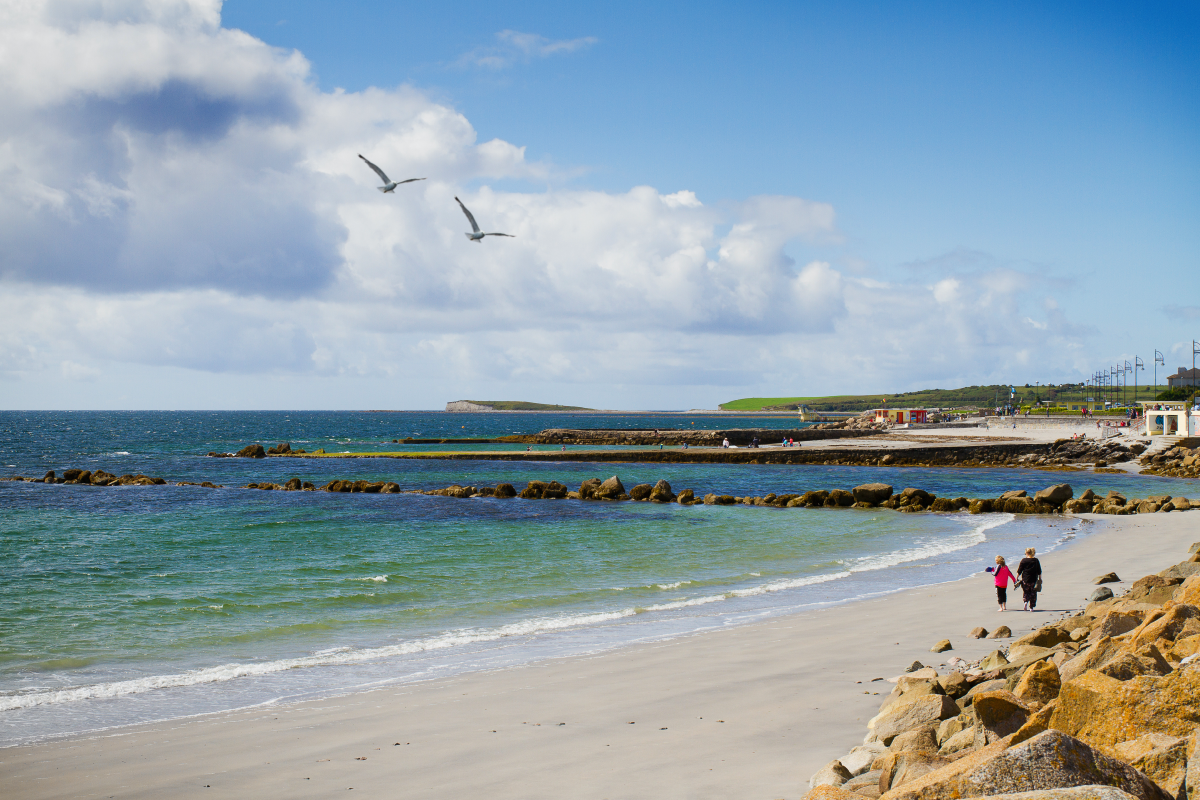 SHAKE OFF THE COBWEBS…
Good morning, sunshine! If you're a little worse for wear come daybreak, there's nothing like a leap off Blackrock to cure what ails you. Paddle around for a while or stretch out on the sand and allow the sea breeze and fresh air to make you feel at peace. Followed by a thirst-quenching fruit smoothie from The Creamery or a well-needed coffee from Ground & Co., and you'll feel right as rain and ready to take on the day in no time.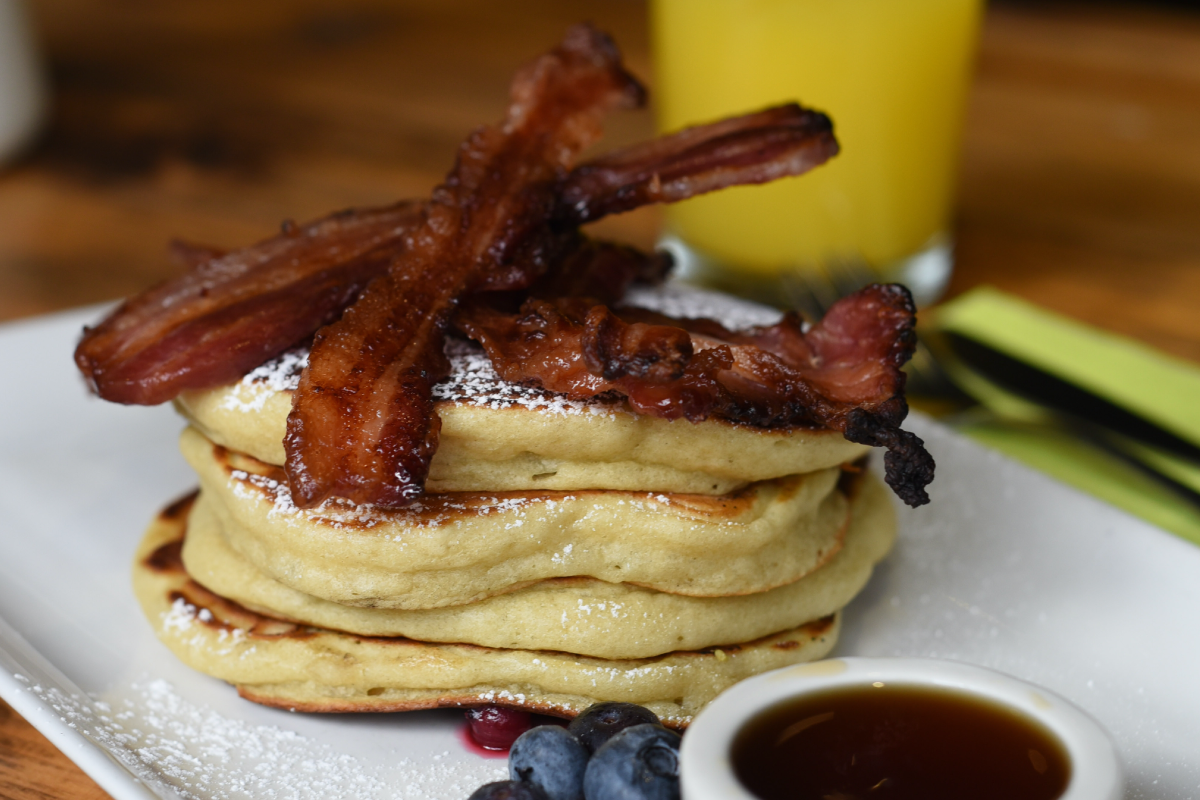 BREAKFAST OF CHAMPIONS…
Now that you've built up your appetite a little, a full Irish fry up it top of the agenda. 1520 and The Cellar offer exceptionally hearty breakfasts with all the trimmings - a pot of tea and a pint of Mi Wadi always go down a treat. If you're after some fluffy pancakes or veggie goodness, both Dela and The Kitchen are known for their brunch offerings. From freshly squeezed orange juice to iced coffees, you'll leave refreshed and full of beans.
SHOPPING AND SIGHTSEEING…
You weren't planning on leaving Galway without a little keepsake, were you? The city's many streets are lined with both well-known names and unique stores just waiting for you to pop your head in. Whether it's a piece of art from 2 Wild Geese or a new mála from Mishnóc, your money is always well spent in Galway's independent stores. Walking from Eyre Square to Spanish Arch, you'll pass by a number of landmarks and monuments that are rich in historical significance, but we would definitely recommend checking out St Nicholas' Church , Lynch's Castle and the iconic Galway Cathedral.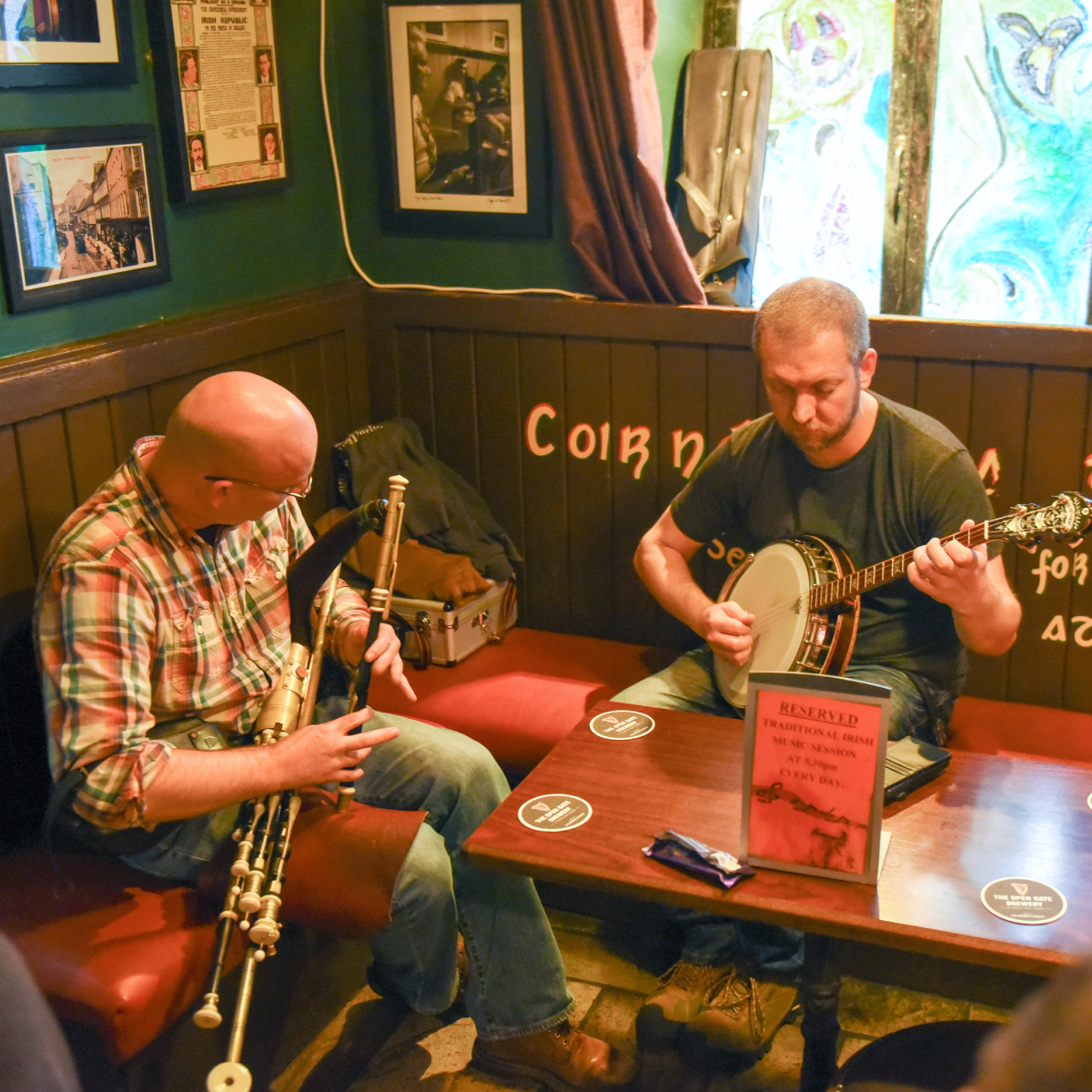 LEAVE WITH A SMILE ON YOUR FACE…
You're going to want to round off your trip in style, so why not head for a bite to eat and a spot of traditional Irish music in Taaffe's Bar? Alternatively, you could plant yourself outside Tigh Neachtain for some quality people watching. They've got the perfect vantage point on the corner of the Latin Quarter to watch the world go by, allowing you to soak up as much of Galway as you can before you hit the road home.
It doesn't take long for 24 hours to fly by, but we've got a feeling you'll be back soon…
Bear in mind, while the businesses mentioned above are set to open up in line with Phase 3 of government guidelines, be sure to check them out of social media to make certain they'll be there to greet you when you make your next visit…