If we know anything, it's that time is what we make of it. That rings especially true in Galway. A place full of charm, curiosity, and craic, there is always something to do in the City of Tribes. If you're planning a short visit to Galway, we want to help you by highlighting a list of places and events to explore when you're here. Whether you're here for a quick holiday or just looking for inspiration, here is our 24 hour guide to Galway.
4pm - Check In and Check Galway Out
You've made it to Galway - now it's time to drop off your baggage and get the adventure started. Galway's hospitality is like no other. There's a wide range of hostels and hotels that are the perfect base for your trip! If you're looking for a luxurious getaway, The Hardiman stands tall over Galway City. The 4 star hotel is the picture of elegance. The g Hotel & Spa is a stylish 5 star hotel in Galway that is another fabulous destination to lay your weary head.
If you're looking for somewhere a little more budget-friendly, there are a number of hostels that offer perfect and affordable lodging for your trip. The NEST in Salthill is a unique hostel that provides a cosy and comfortable stay. Woodquay Hostel is a hub for fellow visitors looking to experience Galway, making it the perfect place to stay for a quick trip. Now that you've sorted your stay, you're ready to get your adventure started!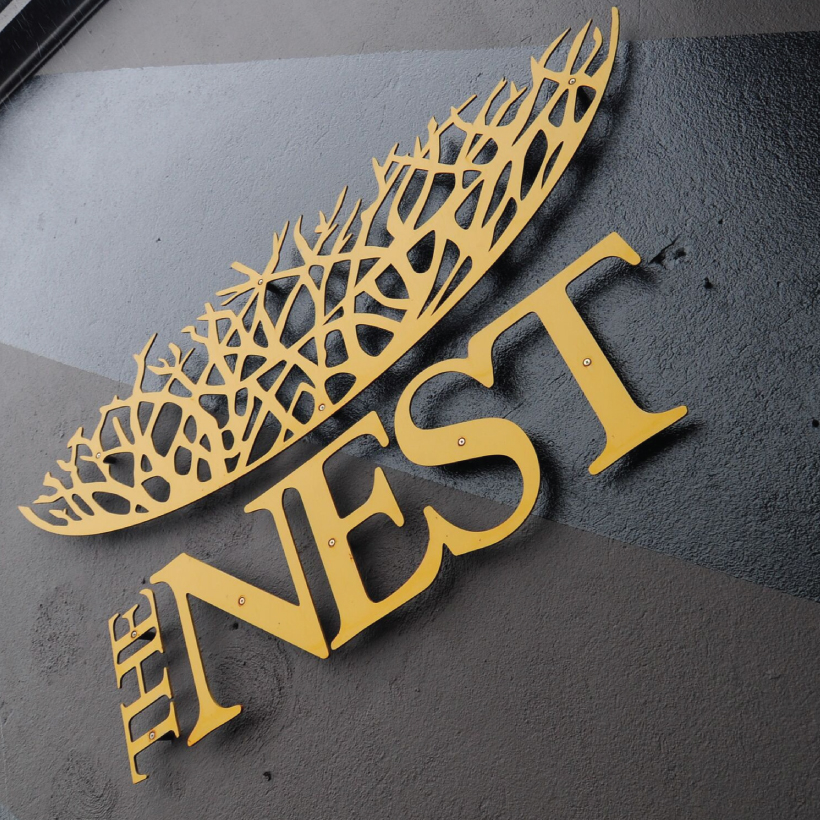 6pm - Dinner and Drinks
Galway has a long list of culinary experiences that are sure to surprise and delight every pallet. There's everything available from local favourites, to international dining. If you're looking for a satiating order of burgers and fries, Harry's Bar in Prospect Hill is an award winning gastrobar that has some incredibly good food. There's also a long list of cocktails that pair perfectly with their smash burgers. Bierhaus in Galway's Westend is a regular haunt of many locals and visitors alike. They have 24 taps pouring international and local craft beers, as well as a delicious food menu. They serve up some serious spuds. If you're looking for an atmospheric and satisfying dining experience, Bierhaus is the place to go.
Galway is a cultural melting pot, and there are international options around every corner. Rè Nao is a stunning and welcoming Asian restaurant and cocktail bar. Their extensive selection of noodles and dumplings are handmade fresh everyday, providing a delicious and authentic dining experience. Cava Bodega is an award winning tapas bar offering the best of Spanish food and wine.
9pm - Galway's Late Night Allure
There's an indiscernible beauty found in a late night spent in Galway. Enchanting and unpredictable, a night out in Galway is always one to remember. With a host of late night bars that are always bustling, you have an endless list of escapades and antics to get up to. In the Latin Quarter, grab a drink and dance the night away in Busker Brownes. If you've found yourself in a more centred area of the city, The Skeff Bar is a late night in Eyre Square that's home to live music and great craic.

Wander over the canal to the Westend and get groovy behind the Golden Gates of The Blue Note, which serves as the final point of expressional pilgrimage for many. The Crane on Sea Road is a sanctuary for nightly traditional Irish music. The patrons exude a church like reverence for the performance. This is a gathering place of those in the search for what connects us to each other in the conditional exchange of humanity; a tune and a pint.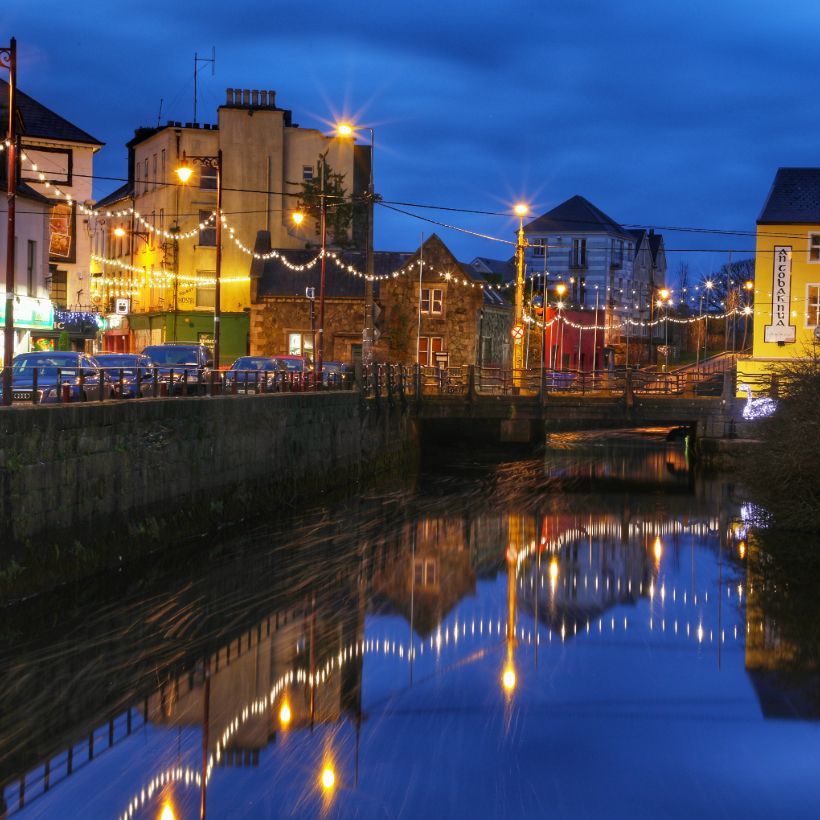 9am - Dust Off the Evening
As the seagulls sing the song of the morning, get your day started with a Salthill swim. The salty air offers refreshment and the chance to clear the head after a late night in Galway. Swim and stretch out in the morning, and take the opportunity to explore Salthill. After a dip in Galway Bay, warm up with a delicious breakfast at Blackrock Cottage. Found right next to Blackrock Diving Tower, this is the perfect spot to revive yourself. After breakfast take a nice walk on the Prom! Sprawling with the beautiful scenery of the West, it's a scenic route that will invoke and encourage you to revisit Galway soon.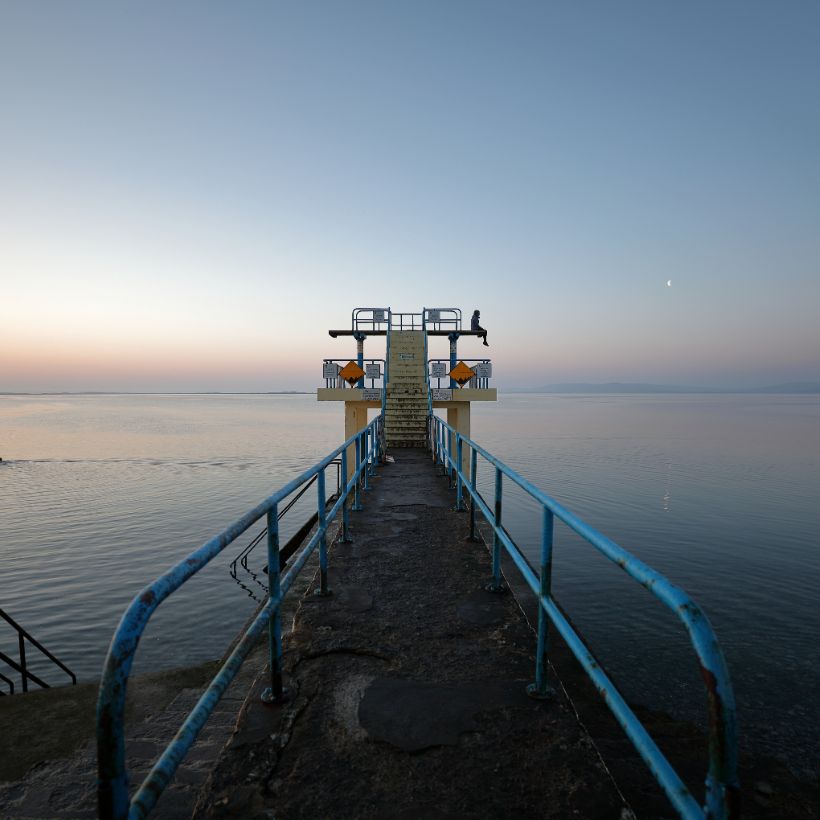 11am - See the Sights
As your trip comes to an end, make the most of the day and explore the historic sites in the city. Galway has a number of significant spots that are rich in history and stories. Starting in Eyre Square make your way down Shop Street and discover along the way Lynch's Castle, which has been in Galway since the 16th century. St. Nicholas' Church and the Galway Cathedral are two sacred and tranquil churches that are historically revered and are worth learning more about. The Spanish Arch is another one of Galway's historical gems. Spend an enriching afternoon surrounded by the history of the city. If you're hungry to learn more, The Galway City Museum is filled with the stories and accounts of Galway throughout the centuries.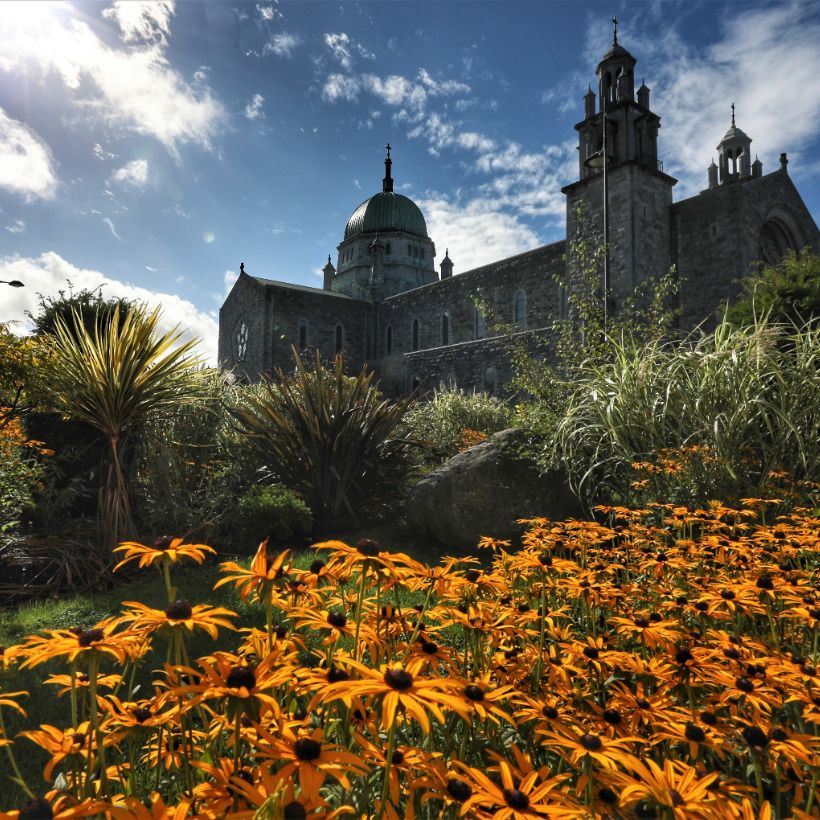 Photo by @Chaoshengzhang
1pm - The Last Lunch
Takeaway is necessary as you wrap up your visit. Galway has a plethora of convenient and delicious options for a quick lunch. The Dough Bros is home to world famous wood-fire pizza. Prepared with fresh ingredients, this is an award winning spot that is unforgettable. Ember Firehouse is another spot you need to check out before you leave. Serving up flavourful grilled meats with charred greens, this is a staple takeaway in Galway. Xian Street Food is one of the most popular takeaways in town. With vegetarian options, and arguably the best spice bag in the city, Xian is always a good choice for a quick meal.
3pm - Start Planning Your Next Trip
24 hours goes by quickly, but we hope you had a memorable time in Galway. The people who come to visit are ingrained in the experience and culture of our beloved city! Embrace the bustling streets one last time! We hope to see you back here soon.
Featured image by @Chaoshengzhang
Published on Updated on