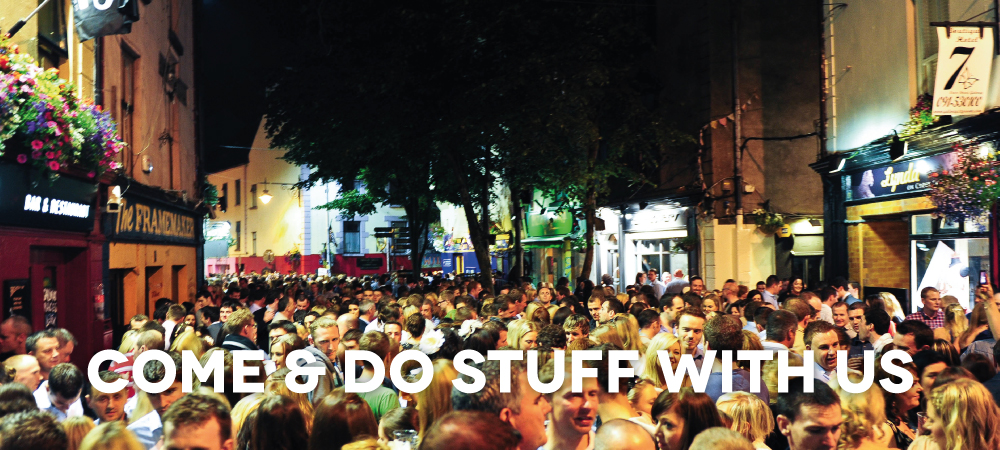 Careers
COME DO STUFF WITH US & WE'LL GIVE YOU MONEY…
Here at This is Galway, we like doing stuff. We like doing stuff to promote Galway City and County, to publicise and popularise all kinds of businesses across Galway. We like to advertise events and festivals, and give people's projects a platform from which they can be seen.
We like to show people from outside and inside Galway that Galway is pretty cool, and that they should spend their time, and some of their money ( maybe all of it if they want ) enjoying our wonderful city.
We would like YOU to help us do this better. All we ask is that you tick some of these boxes:
You have a positive attitude. You admire innovation. You have integrity and respect for yourself and for others. You believe in accountability, flexibility and supporting one another. You like to exceed expectations, expressing your ideas and believe that listening to others is of equal importance. If you like beer, dogs and going off on random tangents it helps too.
So if you like doing stuff, and want to do stuff with us get in touch… Have a look at the careers and jobs available below:
There are currently no positions available!