When in Galway, you're in the precipice of culture, and genuine contentment. To help you make the most out of your visit to the West of Ireland, we're sharing our 48 hour guide to Galway.
An incredibly charming city, Galway is filled with traditional pubs, unique shops, kindley locals, and an endless list of things to do. The beauty of Galway is in the unpredictability of the city. But we still want to share our favourite places in an effort to guide you through your next trip here. There is so much Galway has to offer! This is a place of mirth, music and cherishable moments. And so, as you make your way through the cobblestone streets, let the harmonious and sweet lull of Galway wander along with you.
Friday
2pm - A Late Lunch at The Kings Head
Upon arrival, you'll be in need of some sustenance. Not a problem, as when you're in Galway there's a place around every corner filled with delicious food, and pints. The Kings Head located on High Street is a perfect destination for a quick lunch. The pub is in the heart of the Latin Quarter, and its place there dates back to the 13th century. A traditional and historic pub with the perfect hint of timeless modernity, this is a wonderful place to find yourself and get ready to plan out the rest of your trip through Galway.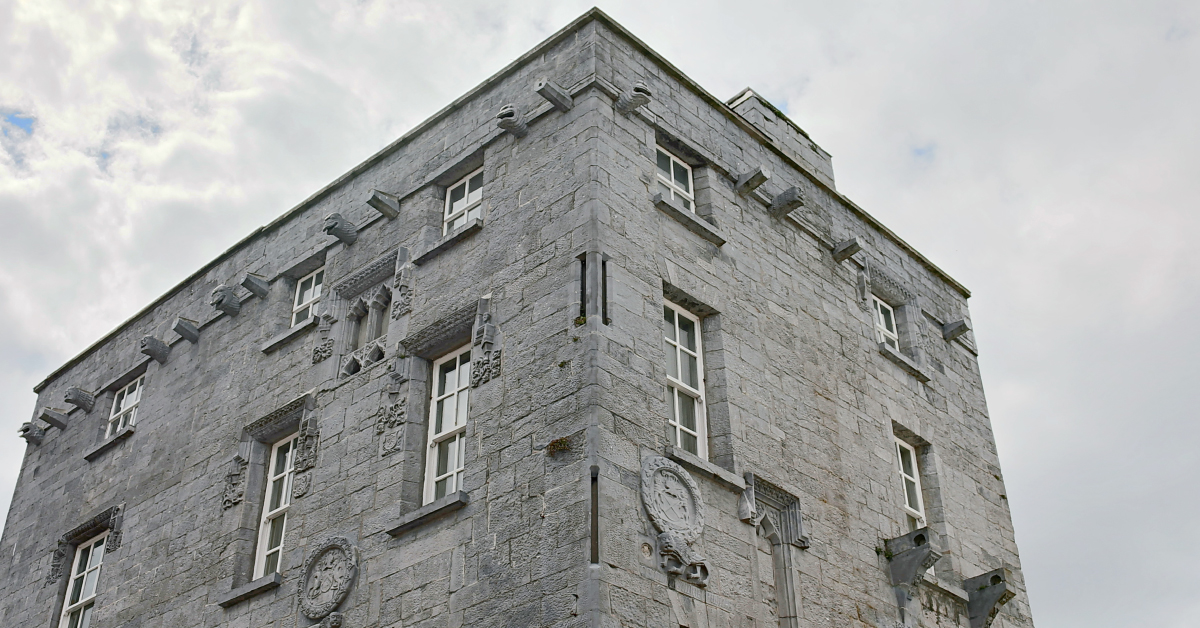 4pm - Historical Exploration
Galway is a hub for the historical - the city has the gift of holding stories in suspension, all the while expanding upon them. Across the entire city, you're exposed to the intricacies and tales of Galway's past. Wandering through the Galway City Museum offers a glimpse into the past with artefacts and exhibitions centred around Galway's history. The authentic nature of Galway is found all throughout the city. The Spanish Arch, located right by the museum, is an incredibly important and historical landmark. Even walking down Shop Street provides the chance to learn about Lynch's Castle, the perfectly preserved 16th century castle (that is now used for monetary services.) Galway's Cathedral, once a prison, is a beautifully constructed focal point of both faith and history.  
6pm - Tapas: Always a Good Idea
Galway's extensive list of restaurants include everything from traditional Irish cuisine, to Michelin star dining experiences. A hub for cultural expression, there are many different and delicious restaurants to choose from. Galway has a plethora of tapas restaurants that offer amazing shareable dishes. 1520 is a bar and tapas restaurant that is adorned with mediaeval aesthetics, and offers an extensive and refined menu of tapas with both Irish roots and Spanish inspiration. 1520 can be found on Quay St. Cava Bodega on Middle St. is an award winning tapas restaurant that excels in both prestige and accessibility. Their menu is made up of over 70 regional Spanish Tapas, providing quality in conjunction with quantity!   
7.30pm - Music and Pints; An Idyllic Combination
As you roam through the cobblestone streets and evening scenes of Galway, it's the perfect time to pop into any pub and enjoy the sounds of the city. Tig Choili and Taaffes Bar are the perfect places to drink, listen to music, and be merry. There is traditional music on nightly, but each performance comes to being in new ways every single time - it's the beauty of conviction and belief in art! Trad music is embedded into the culture of Galway, and for both visitors or locals it's an amazing way to spend an evening.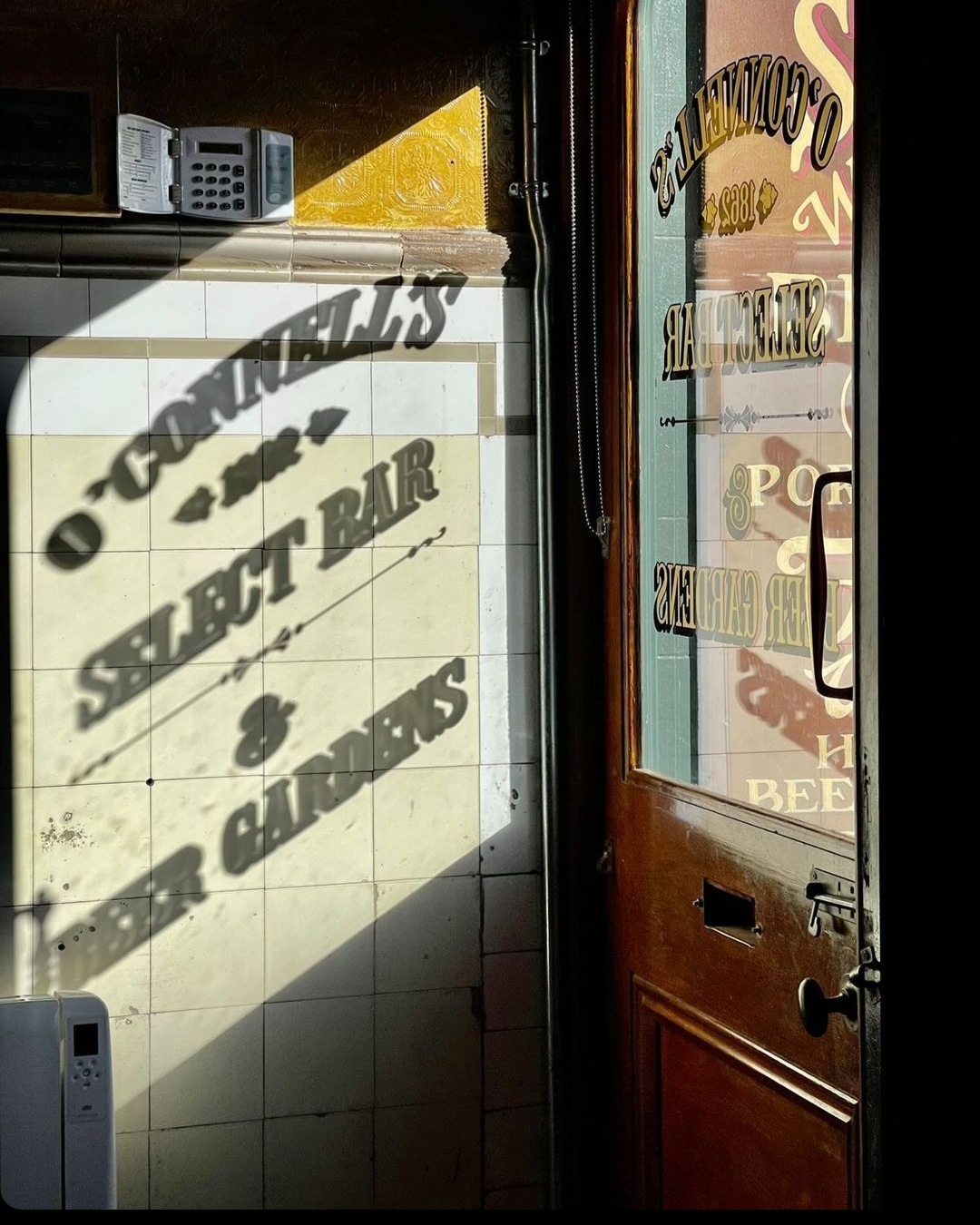 9pm - Beer Gardens Galore
One of the most iconic pubs in Galway is O'Connell's, located just off Eyre Square. Wandering through the traditional styled pub to the back beer garden is an adventure in its own right. The transformative nature of O'Connell's has won it several awards and recognition, including the title of Best Outdoor Space in Ireland. Decked out with neon signage along a 'cobblestone mock street' it truly facilitates the feelings of enchantment Galway is well known for. When you're in the garden, pint in hand, make sure to grab a slice of the award winning Dough Bros Pizza, or an order of Prátaí's proper Irish chips.
Saturday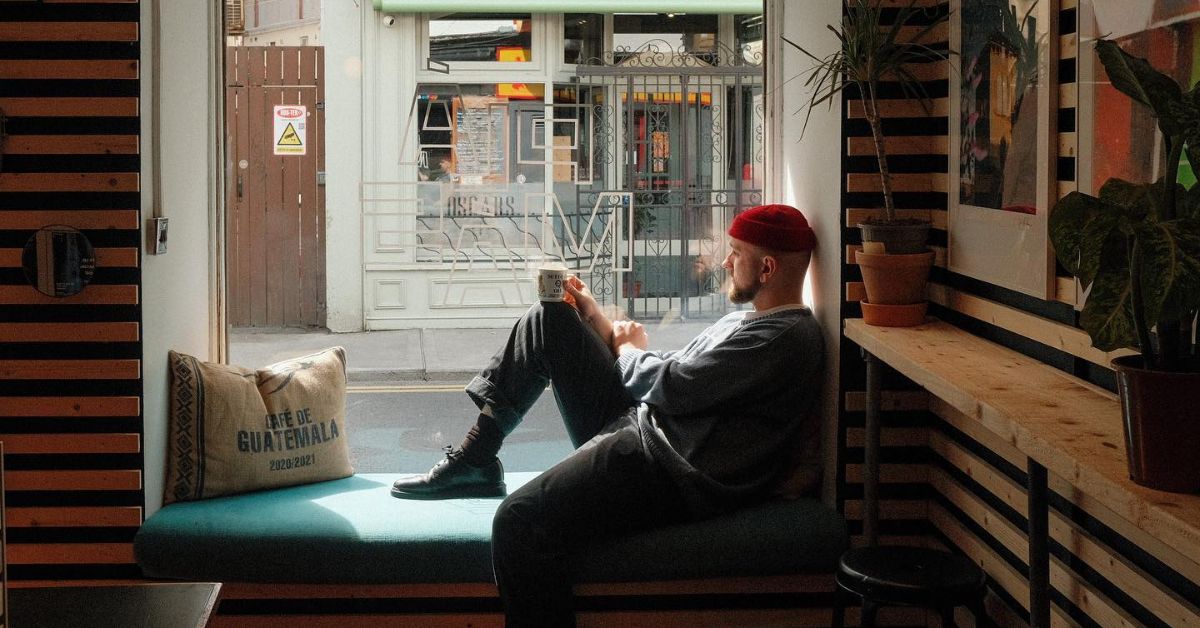 9am - What's the Coffee Buzz? Tell Us What's Happenin'
Galway is well known for its cafés. With brilliant and unique coffee shops rounding every corner, you're sure to find a great cup of coffee anywhere in the city. Plámás on Dominick Street is a café that is filled with great chats, laughter, and amazing coffee. With a focus on the preservation of the Irish language, customers receive a 10c discount when placing their order in Irish. The café also puts a spotlight on local artists and events happening in Galway. If you're unsure of where to spend the rest of your morning, the kind hearted (and very knowledgeable) staff are there to help you out and give you recommendations. Coffeewerk + Press is another staple of the Galway Café Culture. A multistory cafe and gallery, this is a place where aesthetics meet quality coffee. Pop in for a specialty coffee and then take some time to wander through the upper stories filled with handcrafted and artisan goods, as well as prints from both local and international artists. 
10.30am - St. Nicholas Market
One of the most notable events happening every Galway weekend is the St. Nicholas Street Market. Filled with local vendors selling everything from fresh produce to artisan crafts this is the perfect place to spend your Saturday morning. Make your way through the bustling streets off Church lane and there you'll find the kindest people, stalls filled with delicious food, and beautifully made local crafts. A pinnacle of what Galway represents, the time spent wandering around the stalls of the market is the time you'll have to embrace the culture of the city.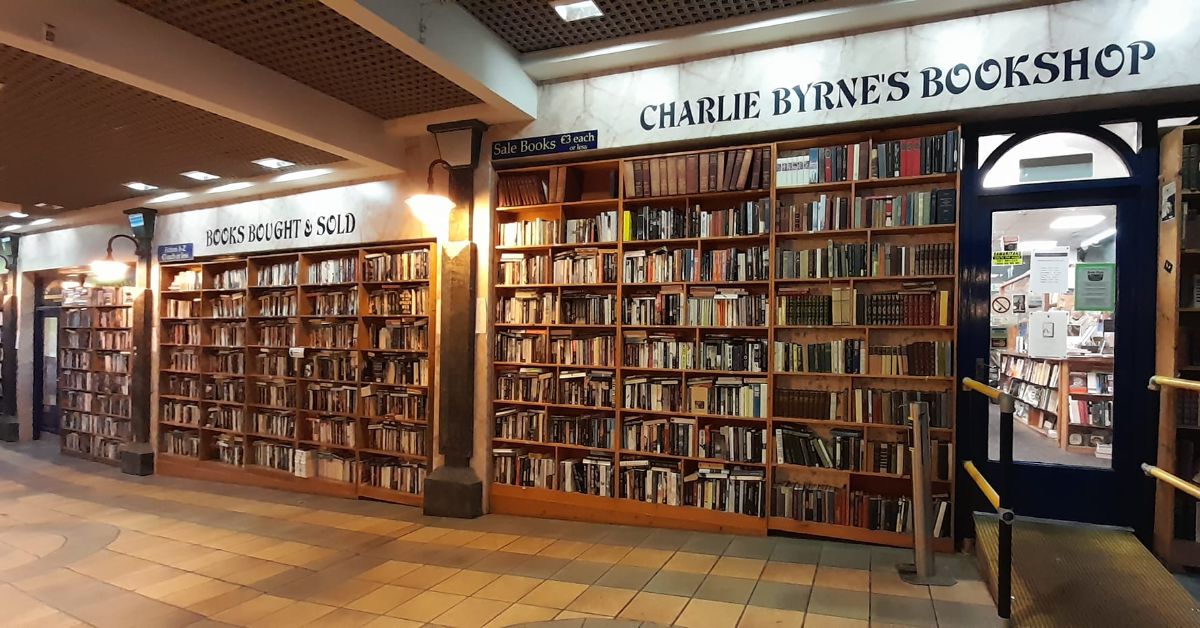 1pm - Hidden Treasures
Galway has amazing vintage and second hand shops. Public Romance is a hub for the unique and individualistic. With modern takes on retro fashion, the store is filled with timeless pieces that will last a lifetime. Keep digging and you'll stumble across Planet Retro, an avant-garde oasis that facilitates the quirk and eccentricity that is a sacred component of Galway's culture.
If your trip is timed right, The Flea Style Market is an essential stop. This is Galway's longest running in-door style market. Vendors around the city come together to sell their handmade, vintage, and preloved pieces. Behind the bright blue arched doors of Aras na nGael on select weekends, you'll come face to face with all the things you didn't know you needed. Charlie Byrne's Bookshop in the Latin Quarter is another trove of unfound treasures. A winding bookshop filled with literature on every subject imaginable, this is a must see stop. Known by many as a book lovers paradise, this is an independent shop that you'll want to spend hours in. 
4pm - A Stroll on the Long Walk
The Long Walk in Galway is one of the most iconic and notable parts of the city. This is a beautiful walk along Lough Corrib. In between the water and a string of colourful houses, this is a perfect spot to sit and think, or simply sit. Relatively speaking this is an activity that will take a short time, as the walk is not at all that long. However, there's a certain lasting poignancy that comes along with being in a place of notoriety (historically speaking.) To sit where others have sat centuries before, and learn about the cultural implications of said spot. You are sure to be in this state of repose throughout Galway, especially here.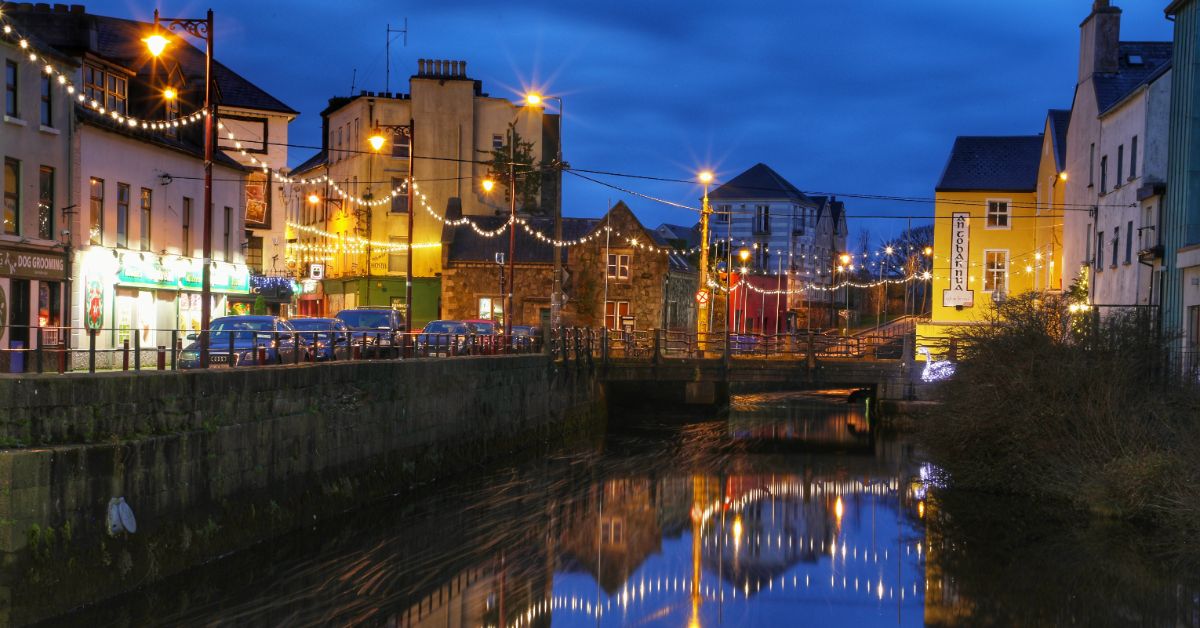 6pm - Dinner in the Westend
The Westend is home to some of the best restaurants, bars, and venues in Galway. Sprawling with a vibrant and enigmatic nightlife, the options are truly endless. To spend an evening on the streets of Galway's Westend is to fully immerse yourself in the soul of the city. For dinner on Dominick Street, find yourself at Handsome Burger, the award winning restaurant which is home to Ireland's best burger. For more of an all out evening experience, Kai Restaurant on Sea Road is an award winning restaurant with an ever changing menu. With plates based on the seasons, and an interior that invokes the creative and curious, this is staple dining in the Westend. 
9pm - Nightcap in the Bierhaus
No need to stray far after dining - for the perfect end to your evening, the Westend is the right place to remain. Here you'll find Bierhaus, a harbour for the elusive who know two things to be true; good things come to those who seek them out, and some of the best cocktails and craft beers in Galway are found in the Bierhaus. A staple of the Westend, the pub is a regular haunt of many locals and visitors alike. Atmospheric and just simply cool, you'll know you made the right decision ending the evening here. 
Sunday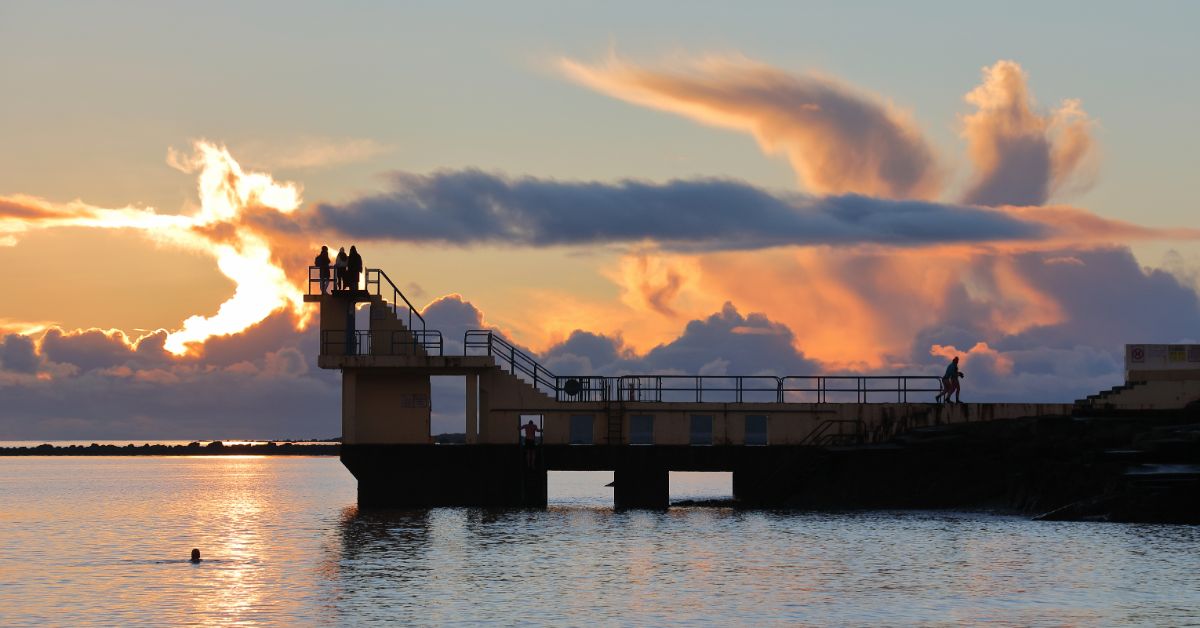 11am - Explore Salthill
Spend your Sunday morning on a stroll - take the time to walk down the Salthill Prom. The coastal walk is the perfect way to start your day, as the smell of the ocean fills your lungs. Encapsulating the beauty of Galway Bay, the walk way is a path to Salthill. Another bustling part of Galway filled with shops and cafés, Salthill is home to Kali Coffee. Somewhat hidden, this is a place worth seeking out. Owned by two coffee enthusiasts who believe in quality coffee without the snobbery, this is a must see stop. Blackrock Diving Tower is another iconic spot in Galway. An intrinsic part of Galway, the diving tower has been forever preserved through photographs, poetry, and fond memories. If you are amongst the brave, Galwegians and visitors alike jump off the tower into the sea - even in the frigid temperatures. After you've braced Galway Bay, revive yourself in Blackrock Cottage. The restaurant is an amazing addition to Salthill, serving up a delicious menu in a restored cottage from the 1800s. For breakfast, their Duck Fat Potato Rosti is contemporary and satisfying - their well balanced menu brings Irish flavour to the forefront while also experimenting with tastes from around the world. If you're looking for something refreshing, their açaí bowls are packed with nutrients and are absolutely amazing.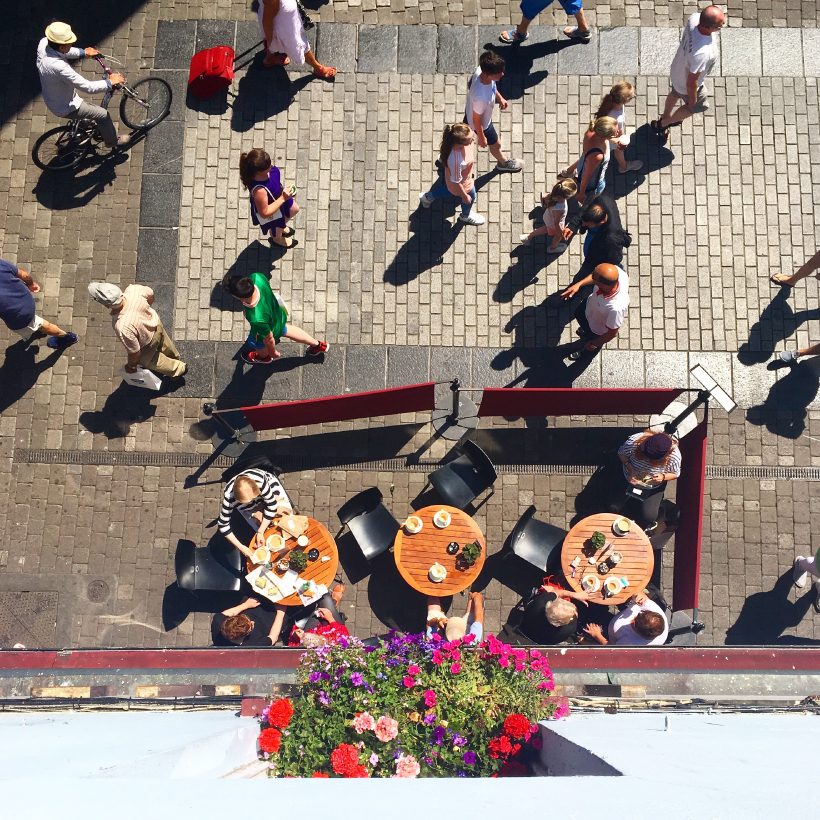 2pm - One Last Walk Down Shop Street
A late afternoon walk down Shop Street is where you'll find great lunch, and a few mementos to take home with you. Constantly bustling with people and music, a Shop Street stroll is the best way to end your visit in Gaillimh. McCambridge's of Galway opened their doors in 1925 and is a supplier of a range of local grocers and artisan foods. For a quick and tasty takeaway, their deli is the place for the perfect sandwich. Sandwiches are custom made to order and can be eaten at the European style coffee bar. Or you can sit in the outside seating area, a perfect place to people watch and see the world going by. There's an air of openness and adventure in every step. While you walk down Shop Street, make sure to take in the spirit, and the heart of Galway city. 
Feature photo and Blackrock Diving Tower image courtesy of @chaoshengzhang.
Published on Updated on