As you may already know, we're huge fans of Galway's foodie culture. Although we can't visit our favourite restaurants right now, we thought we'd bring a taste of Galway grub, right to your door. Teaming up with some of the best restaurants and cafes in town, For Fork Sake is an online recipe series for you to try and recreate your favourite dishes at home.
Homemade Vegetable Soup
What could be more delicious and nutritious then a big hearty bowl of soup. Especially on a cold day, it is the perfect thing to warm your belly!
We always have people asking in the café how we make our soup or what extra ingredients we put into it and the truth is that we simply just cook it well. You may also notice there is no bouillon or stock seasoning needed if you brown the vegetables properly at the start of the soup. Steve makes a great range of soups but here is his basic recipe for proper vegetable soup. Once you master this it is easy to change ingredients and cook a wide variety of soups, the possibilities are endless!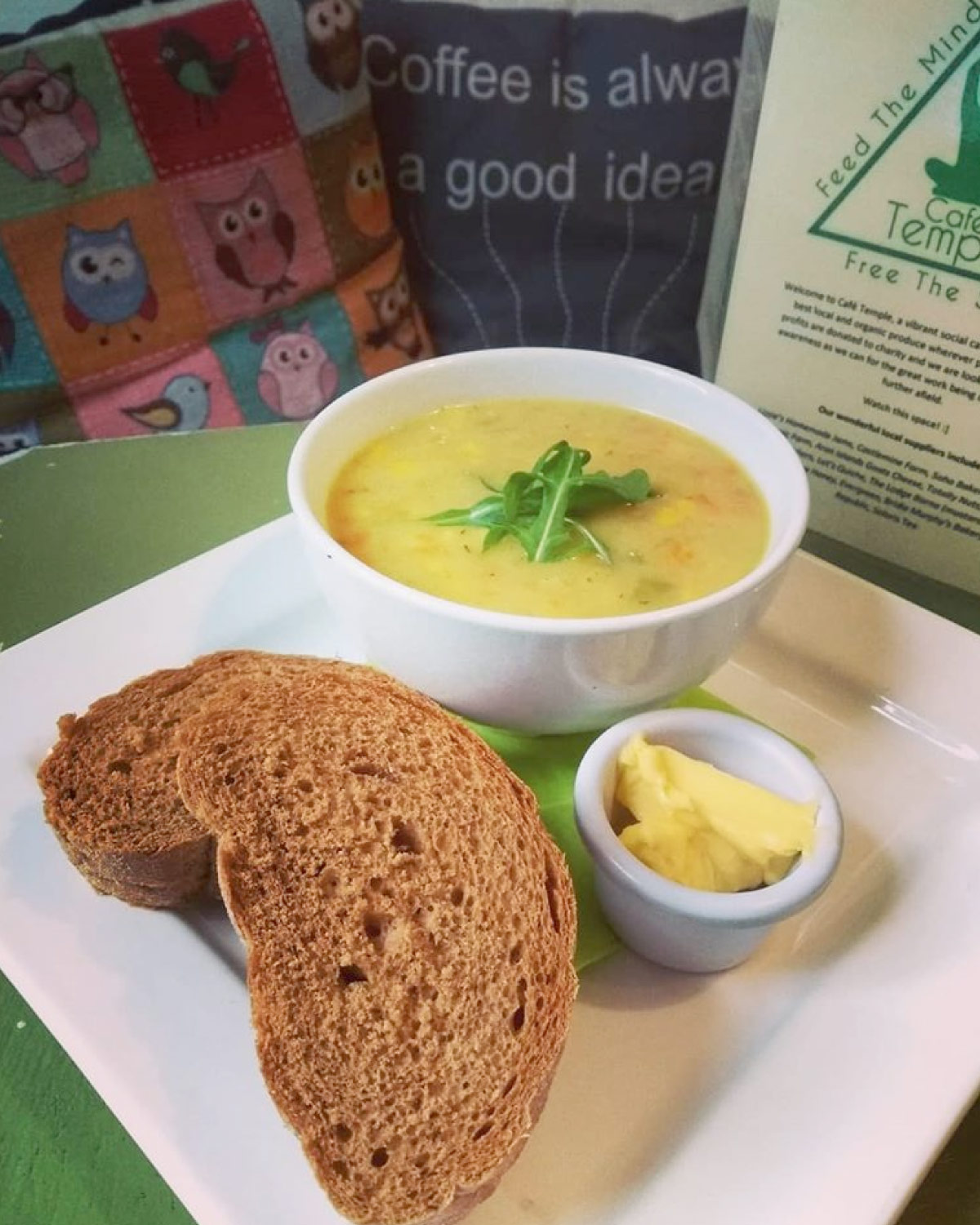 Makes 4 portions // Preparation time: 10 minutes // Cooking time: 1 hour
Ingredients
100g Carrots
100g Onions
100g Leeks
100g Celery
400g Potatoes (Washed)
2 Tablespoons Rape Seed Oil
2 Cloves Garlic (Crushed)
1 Tablespoon Mixed Herbs
Salt and Black Pepper to season
1600ml water

Method
1. Wash the Carrots, Leek and Celery.
2. Peel the onion and cut all vegetables roughly into 2cm Dice (this can be done the day before).
3. Roughly cut the potatoes into 2cm pieces and keep separate (if doing the day before keep in water to prevent them from going black).
4. Heat the oil in a large sauce pan, when hot, add in the vegetables (carefully as the oil might splatter) and cook off until they start to brown and caramelise. This is where you will get your flavour from, so it's important to do this right).
5. Add the Garlic at the last moment and cook for a further 30 seconds to a minute.
6. Add in the potatoes and Water (make sure the water covers the vegetables, you can add more if needs be).
7. Season and add in the Mixed Herbs. Bring to the boil, then simmer and cook out for 30 to 45 minutes. What you are aiming for is the potatoes to start to break up and the vegetables to be very soft.
8. At this stage if you have a stick processor blend the soup up to the consistency you like. If you don't have a stick processor, you can use a potato masher (which is good exercise), or put in a blender (very carefully as it's going to be boiling hot). If it is too thick add more boiling water. Taste and season again if needed.
9. Remember, you don't have to blend it as it can be eaten as a chunky broth which we like to have from time to time.
10. Pour into bowls and enjoy!!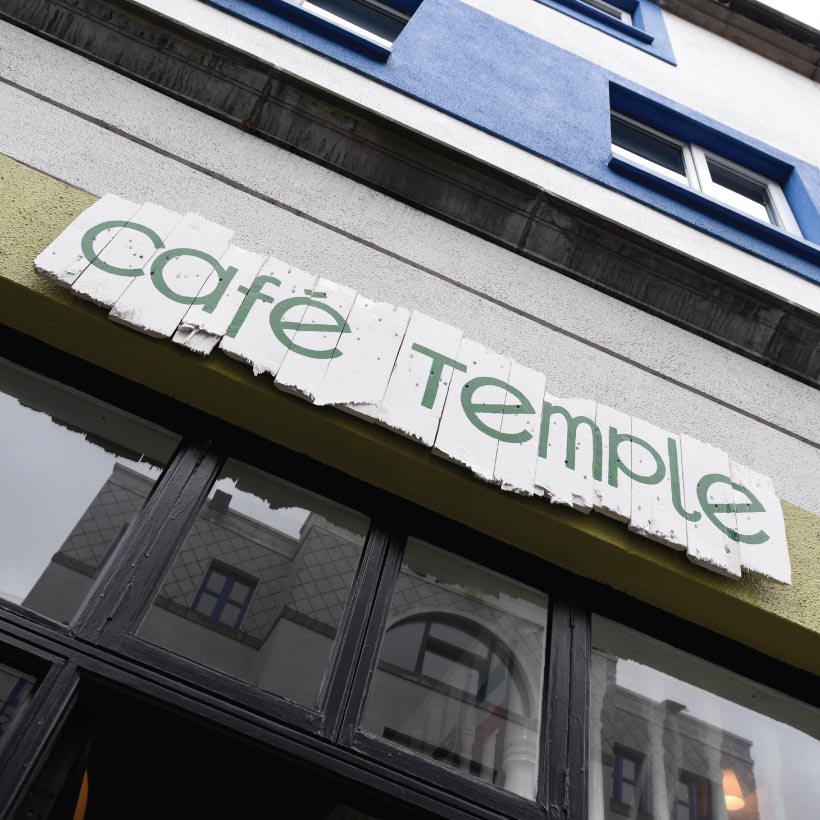 Since 2016, Galway's favourite social café, Temple Café, have been providing vegans and vegetarians with some of the best grub in town. From breakfast to lunch and everything in between, Seb and the gang have created a plant-based paradise right in the heart of Galway's Latin Quarter. For breakfast, test out their Vegan fry, served with homemade beetroot sausages and sweet potato & black bean hash or if you're feelin' fancy, their pink buckwheat pancakes are always a treat.
For lunch, you're spoilt for choice all year round from healthy salads, beetroot burgers and if you're in need the mood for a big aul hug in a bowl, test out one of their amazing soups, made fresh every day. Still, have room for more? If your sweet tooth is getting the better of you, treat yourself to one of their crumbly vegan muffins or cheeseless-cheesecakes. Paired with one of their fine fair-trade teas and coffees, you'll be set for the day! Saving the best till last, Café Temple is home to some of the best vegan hot chocolates in town, served with vegan cream and marshmallows. Remember, your body's a temple too!
For more info on Cafe Temple, click here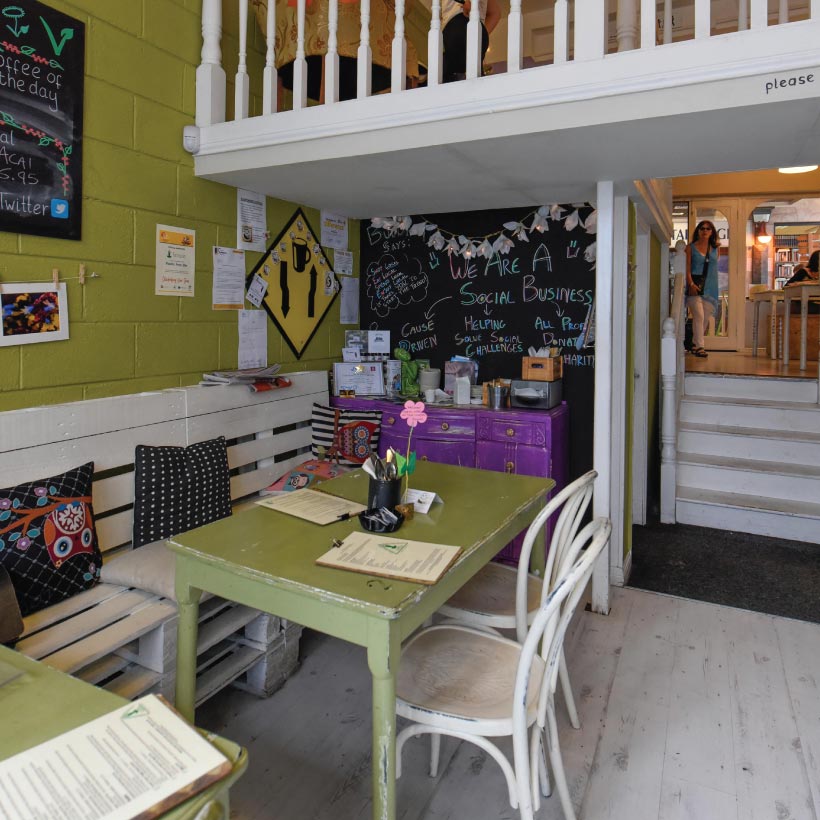 Published on Updated on