If there's one thing Galway will never let you down in, it's the number of vegan and vegetarian restaurants and cafés that are dotted around the city and county. Galway is known for having some of the best vegan and vegetarian spots in the country so read on to discover our top picks...

The Lighthouse Café
A vegetarian paradise, The Lighthouse Café is the perfect spot for a quiet catch up over some wholesome food. With locations in both Terryland and Abbeygate Street, they've got healthy and hearty lunches that'll keep you fueled all day long. A particular highlight of their menu is the daily special plant-based hotpot that's perfect for those colder Galway days. But that's not all, choosing between their range of salads, sandwiches and vegan pancakes makes for a tough decision! One thing's for sure, vegetarian food has never tasted so good!
8 Abbeygate St Upper & Terryland Retail Park // more here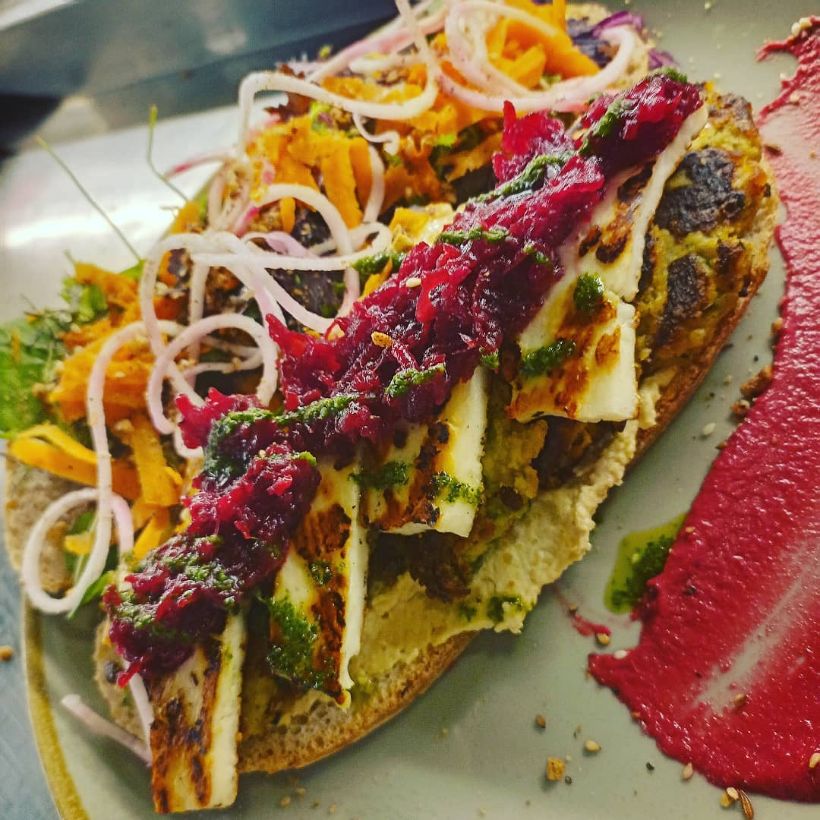 Thai Garden
A long-time family favourite overlooking Galway's iconic Spanish Arch, the menu at Thai Garden is sure to delight all of your senses! They have a huge vegan menu, including some genuine Thai dishes that you may never even have heard of but are definitely worth trying. If you're vegan or vegetarian and want to try something new and exciting in Galway city, Thai Garden is the place for you. There's always a warm, friendly welcome too and sure that's good for the soul!
Spanish Arch,  // more here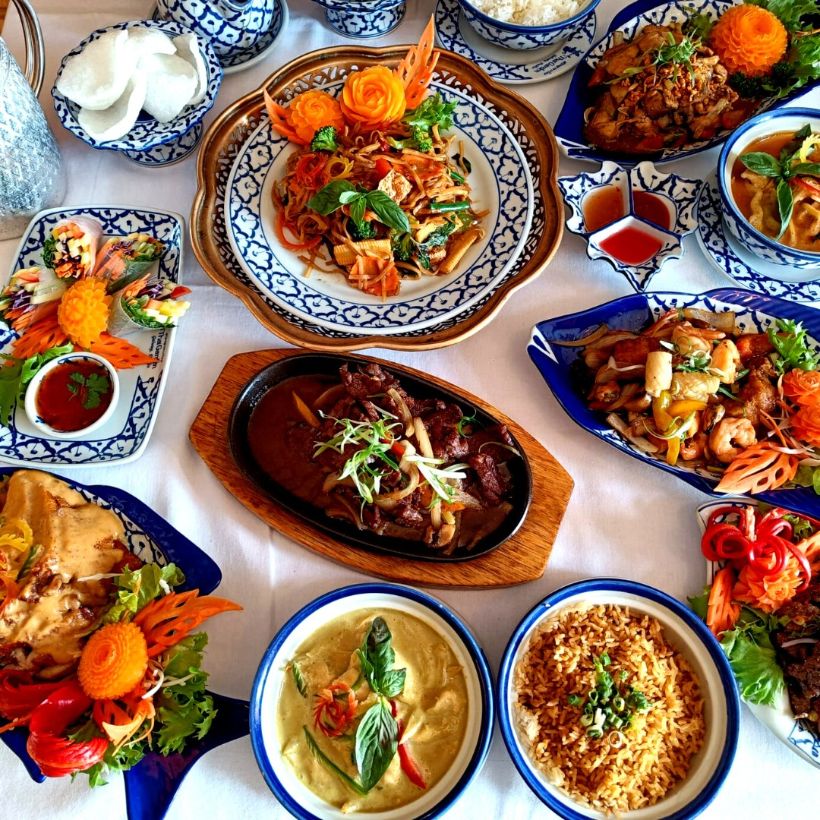 Chef Laura Rosso
Delicious vegan and vegetarian foods made by an authentic Brazilian chef, at Chef Laura Rosso you can enjoy some of the best plant based dishes in Galway. Tasty Brazilian dishes and finger foods (salgadinhos) makes up the menu at this seaside restaurant, including their popular BBQ jackfruit burger and vegan feijoada. Everything on the menu is made from fresh ingredients supplied by local producers and the pancakes are made from scratch, ensuring ultimate deliciousness in every dish. Wash it all down with a fruit smoothie and we can guaranteed your first visit will have you coming back for more.
Gratton Rd (behind GCI building), Salthill // more here
Ré Nao
There's something for everyone at Ré Nao, as they offer authentic Asian menu, and a full vegan menu that has its own separate kitchen area! The menu includes spinach dumpling made in-house from spinach dough, crispy tofu jiamo in a white bao bun and bao cui jianbing which  is a traditional Chinese style crepe packed with loads of veggie goodness. Doesn't that all sound divine? and we've only just scratched the surface of the range of yummy vegan dishes they have to offer. Take yourself down to their location on the Spanish Arch and check out the full menu for yourself.
Spanish Arch // more here


Builín Blasta
Builín Blasta is a friendly kind of place, offering a truly Irish céad míle fáilte to everyone who wanders through their doors. They offer award-winning vegetarian options such as their 3 bean veggie chili and their super tasty hallouimi sandwich with hummus, marinated tomatoes  and mayo on foccacia. If you're looking for a sweet fix while you browse the wares of Ceardlann craft village, treat yourself to one of their delicious vegan desserts and a warm cuppa. Focusing on wholesome, homemade food, Builín Blasta is the perfect pitstop for any Wild Atlantic Way explorer.
Ceardlann Craft & Design Centre, Spiddal // more here
Greens & Co
After transforming the walls of a butcher shop into a modern plant-based eatery, Greens & Co serve simple wholesome food to the highest possible standard with an emphasis on local producers and suppliers. Their seasonal menu features the likes of warm soup, tofu fish and chips, a busting burger and loads more. With daily specials and a range of baked treats there's nothing like a dining experience at Galway Westend's Greens & Co.
4 Henry St // more here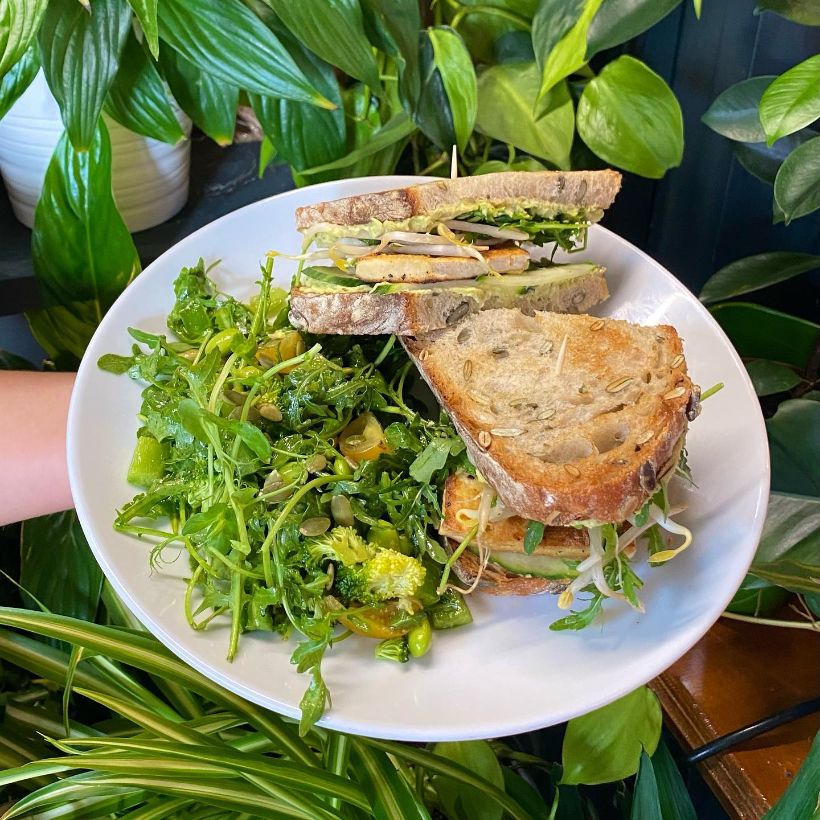 The Gourmet Offensive
One of Galway's most iconic veggie spots, TGO introduced the people of Galway to the middle eastern delicacy of falafel back in 2005, and quickly became a local favourite. Ten years later, they have been busy serving up everything from traditional falafels to TGO style spice bags ever since. If colourful salads or wholesome curries are more your thing, they've got the goods - did we mention they've got their very own homemade tofu? For affordable, flavoursome food, look no further than the humble TGO.
Galway City Market // more here
Pasta Factory
An ultimate family favourite, the folks at Pasta Factory have created a vegan-friendly menu fit for a king and queen. With a strong focus on supporting local suppliers, the menu consistently features different specials, pairing seasonal flavours along with their signature homemade pasta. While you're there, you've got to try their staple vegan bolognese. Wash it down with a bottle of refreshing kombucha and one of their unreal vegan cake jars. If you're still hungry (which we highly doubt) don't forget, you can even eat your plate!
13 Mary Street // more here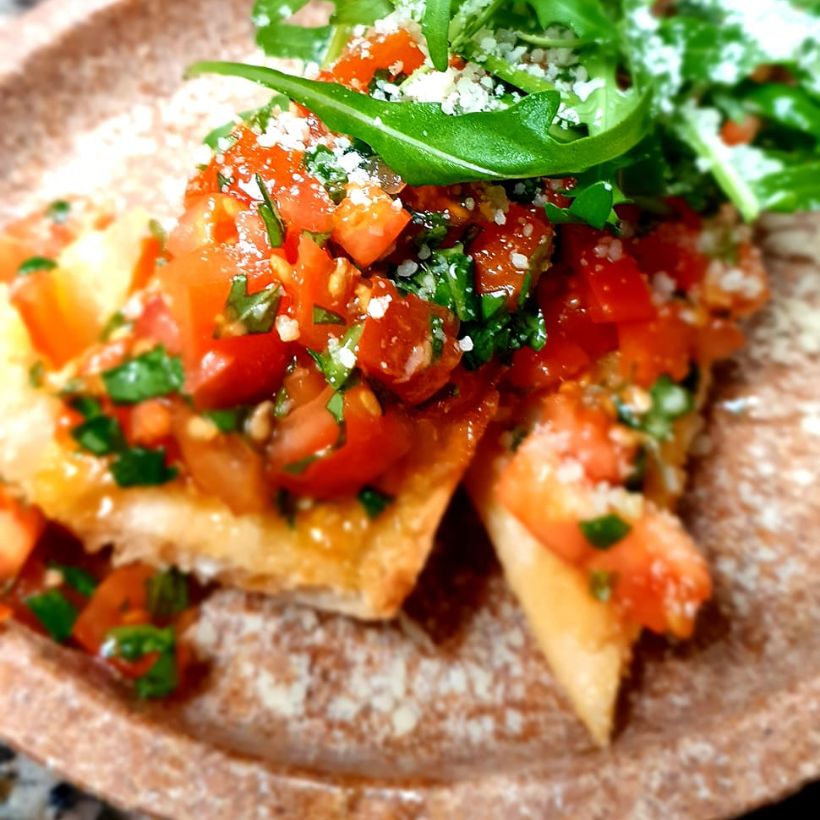 Tap here to discover where in Galway you can find the best veggie burgers.
Published on Updated on