A call out to all Galway vegetarians, we're here to tell you the best places to get your hands on a great veggie burger!
A burger is everything - it's a scrumptious dinner choice, an ideal accompaniment to a few bevs or, on the flip, the perfect cure. For us vegetarians, oftentimes it's hard to find that juicy, full to the brim, can barely get in for a bite, burger that hits the same as a beef patty. Lucky for you, that's exactly what we've got in store for you here…
Handsome Burger
Named by many as the best burger in town, Handsome Burger offers both veggie and vegan options that are jam packed with all the goodness of your usual faves. Choose from the 'Bad n' Bhaji', a delicious tandoori bhaji on top of a brioche bun with feta, chutney and onions finished off with cucumber and mint raita. Or go for the vegan option, 'The Beyond Burger', a beyond patty (which is so beefy, it's crazy), handsome sauce, pickled cucumber, sticky onion and topped with a vegan bun - delicious.
Dominick St Lower // (091) 533 992 // more here...
Chef Laura Rosso
This hidden gem in Salthill serves up some savage stuff and their veggie burger is no exception. A jackfruit patty slathered with BBQ sauce and a special seasoning from South America, it's all topped with rocket and tomatoes from an organic producer. It is sure to kill all burger cravings and leave you full and satisfied!
Grattan Rd, Salthill // 083 350 4665 // more here...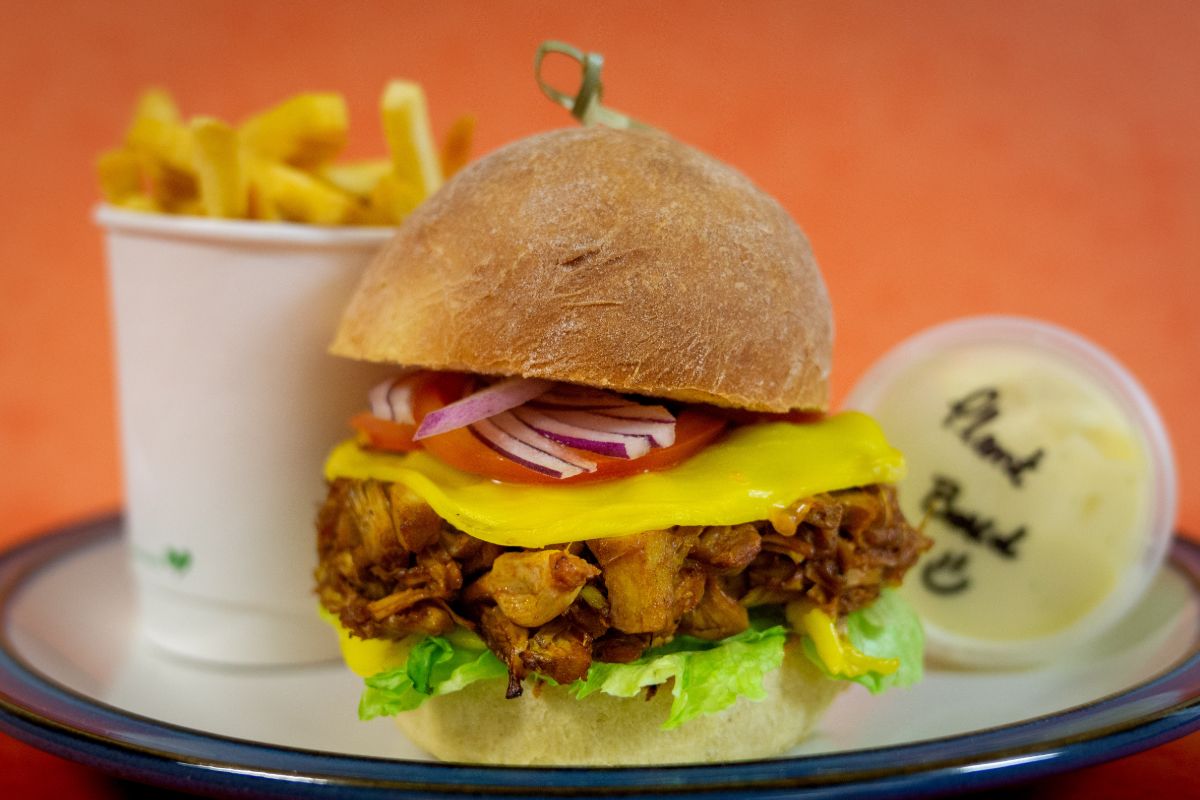 BóTown
Situated in Galway's Westend, this burger restaurant has lots to offer to you veggies out there. With two delicious veggie burger choices, 'The No Bó' and 'No Bó a Dó' are seriously mouth watering. 'The No Bó' consists of mushroom, spinach, kidney beans, oats, rocket, tomato, slaw, guac, and sour cream, while 'No Bó a Dó' is a party of falafel, tomato, hummus, kimchi relish, rocket, pickles, and house slaw - either option is guaranteed to hit the spot.
Dominick St Lower // (091) 534 834 // more here...
Capones
Head out of the City towards Knocknacarra to get your hands on the 'Wonder Burger'. A vegetable patty, with beetroot, mozzarella, smashed avo, tomato salsa, butter lettuce, mozzarella & rocket, loaded into a crispy, delicious bun. Add fries on the side, and if you're in the mood for a real treat, wash it down with a cocktail. Sit inside or in their beautiful outdoor area, you're sure to have a crackin' night.
Kingston Rd, Knocknacarra // (091) 520 060 // more here...

Greens & Co
A renowned spot for you veggie folks, Greens & Co is always a good bet for whatever type of food you're in the mood for. Their new Autumn menu features a Spiced Roast Black Bean burger which is topped with sauteed Onion, cashew cheeze, garlic Mayo, a homemade Bun and a side of chips. It's definitely one of the best!
Henry St, Galway // (091) 456 617 // more here...
The BurgerStory
Head down Quay Street towards the Spanish Arch to find this gem. The BurgerStory is full of character and serves up US-style burgers, freshly prepared with the best of Irish ingredients but without faff. They cook up a marvelous halloumi burger for you veggie folk out there, accompanied by whatever toppings you please including cheddar, onions, pickles, mustard and ketchup - or swap out the halloumi for a plant bases 'meat' patty. Add extra from their range of fries and shakes, you're sure to leave a happy camper.
Quay Ln, Latin Quarter // (091) 566 987 // more here...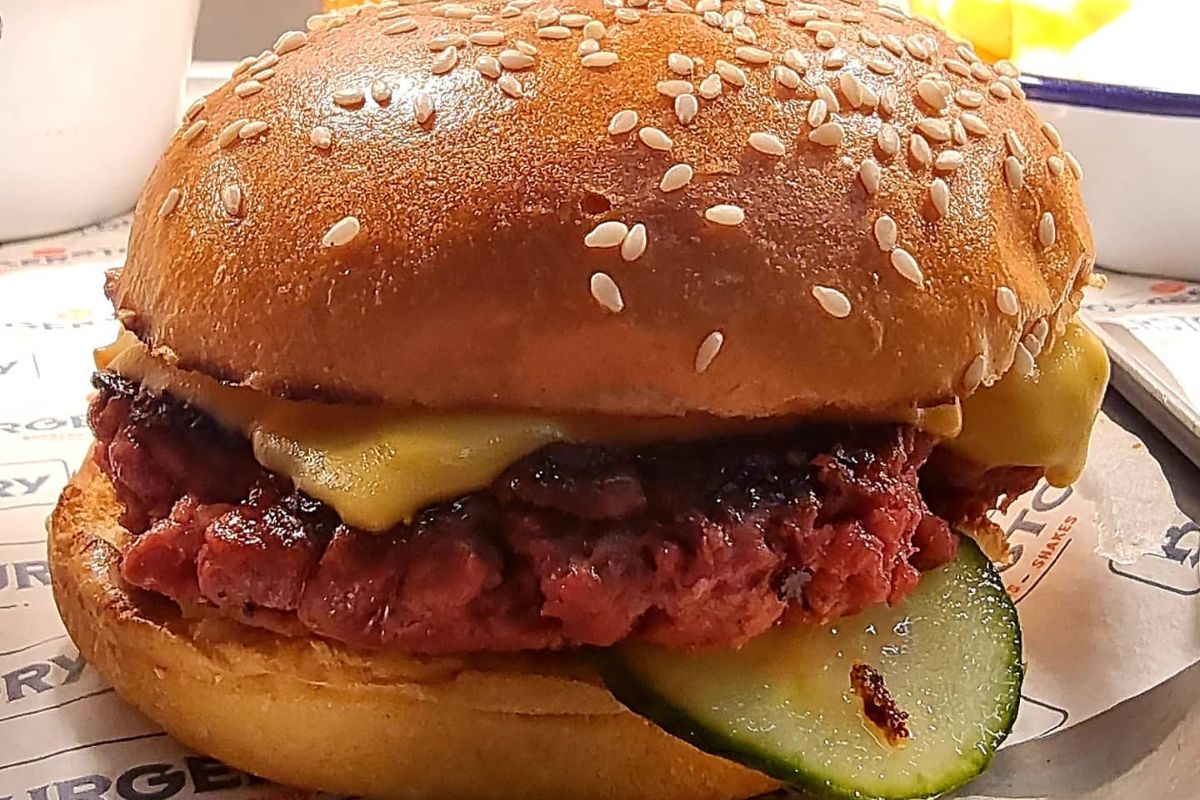 Caribou
The cool, chic, trendy Caribou has quickly crept up the social ladder and is now recognised as one of the best social hubs in town. Tucked into the bustling borough of Woodquay, Caribou is the perfect spot for a couple of cosy pints, all year round, and to the veggie communities delight their vegan menu is A1. Their vegan burger involves a Beyond Meat Patty, mature vegan cheese, lettuce, tomato, red onion, vegan burger sauce, all nestled inside a vegan brioche. It's absolutely incredible and can be paired with regular fries, or one of their vegan loaded fry options.
Woodquay, Galway // (091) 534 854 // more here...
The Gourmet Offensive
A true original stand out when it comes to Galway's veggie/vegan scene, The Gourmet Offensive never misses the mark. Mostly known for their insanely tasty falafel, their veggie burgers are not to be overlooked either! Option one is the 'House Burger', a patty made with roasted walnuts, puy lentils and mushrooms on a brioche bun with leaves, tomato, red onion marmalade, peamole, smoky beetroot ketchup and a pickle, served with a side of chips - and breathe… it's a stack and a half of goodness. Their other burger option comes in the shape of the 'Arancini Burger', a beetroot risotto burger with kale Caesar salad, house slaw and BBQ beets ketchup on an organic bun and a side of chips; again, it's super filling and extremely yummy.
Galway City Market // (091) 865 924 // more here...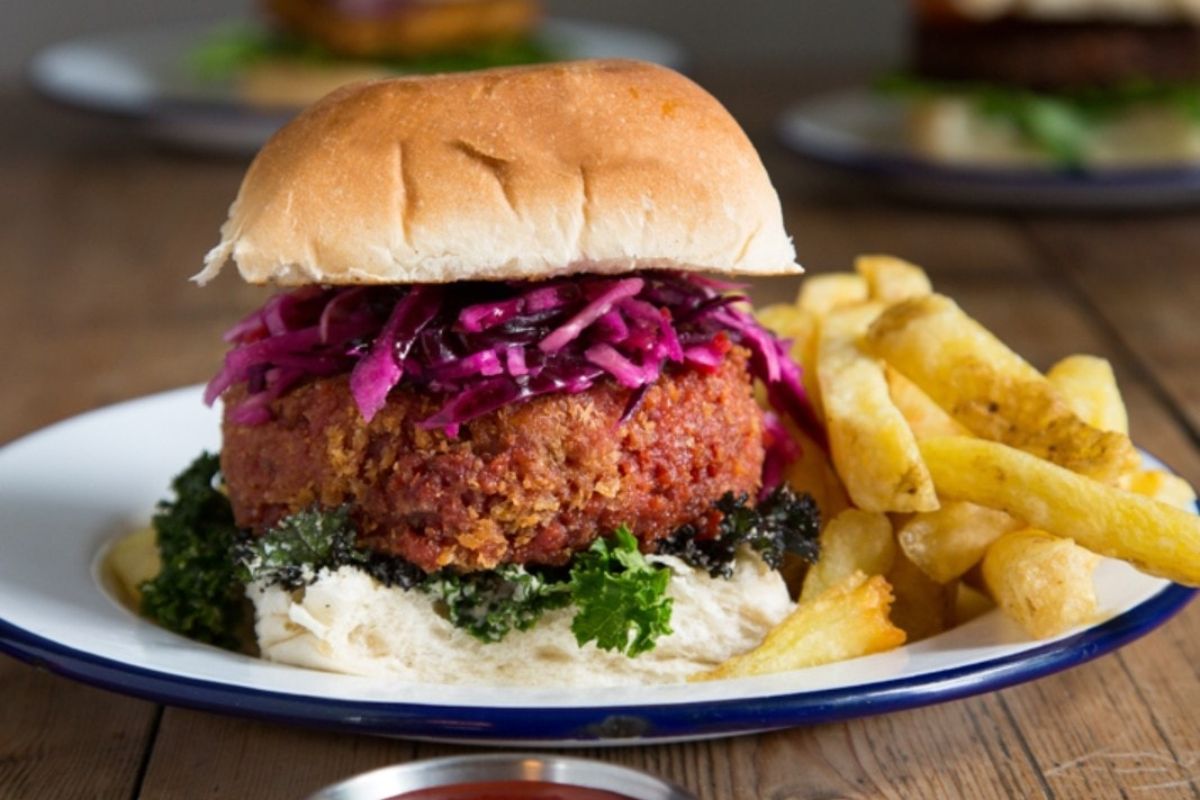 56 Central
A local favourite in the middle of town, 56 Central is a great bet for a scrumptious veggie burger. Their 'Curried Spiced Cauliflower Veggie Burger' is topped with garlic mayo, house pickles, tomato, lettuce and is served with their delicious skin on fries. The flavor out of this burger is something else - a must try!
Shop St // (091) 569511 // more here...