When you're scurrying around the city, hurriedly lodging some cash or waiting in line for the ATM, it's easy to overlook the historical significance of the perfectly preserved Lynch's Castle. Standing on the corner where Shop Street meets Abbeygate Street since the 16th century, this noteworthy edifice is home to an AIB Bank, making it the oldest building still in commercial use in Ireland.
A veritable testament to our medieval heritage, let's take a glimpse at this building's intriguing past…
Four storeys high and incredibly striking, this castle draws its name from those who built it back in the late 1500s - the influential and all-powerful Lynch family. One of the fourteen ruling Tribes of Galway, the Lynches erected this structure as a means of protection from attack. Take a close look and you'll find embellished windows and ornamental mouldings that add to the building's architectural appeal, along with the Lynch family coat of arms and the arms of King Henry VII located right there above the doorway.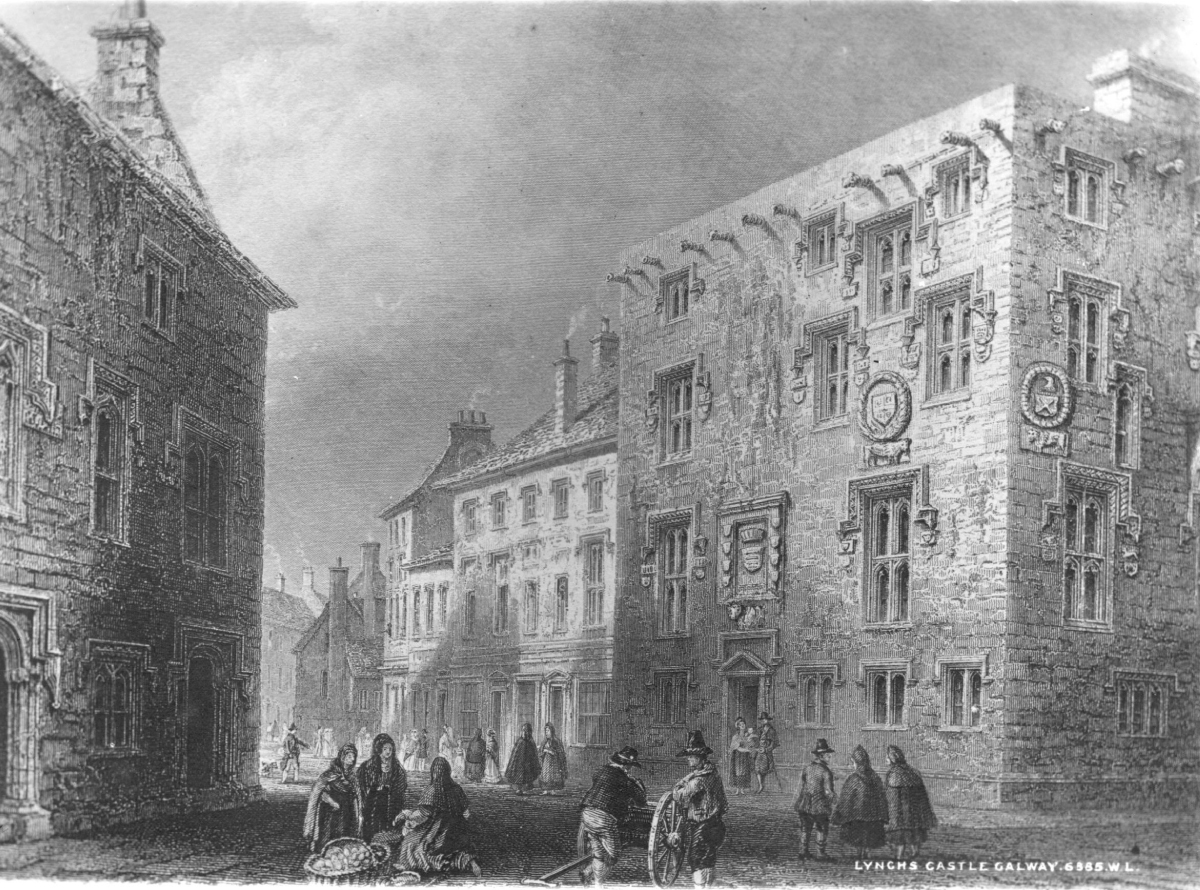 Lynch's Castle, Galway | © Part of the Lawrence collection at Galway library.
In 1808, Lynch's Castle was extended and it was not until the 1930s that Allied Irish Bank acquired the site, restoring it to its former glory and staying true to the heart of the structure. It was during this time that the carved doorway we see today was constructed by Dublin architect L. Campbell. The ground floor of the building currently displays a series of panels detailing the history and architecture of the site which are well worth a gander next time you're passing by.

Seamlessly blending the Galway of days gone by with the modern city we all know and love, this stunning piece of architecture offers a little slice of our city's heritage amidst the fresh and vibrant new additions we warmly welcome.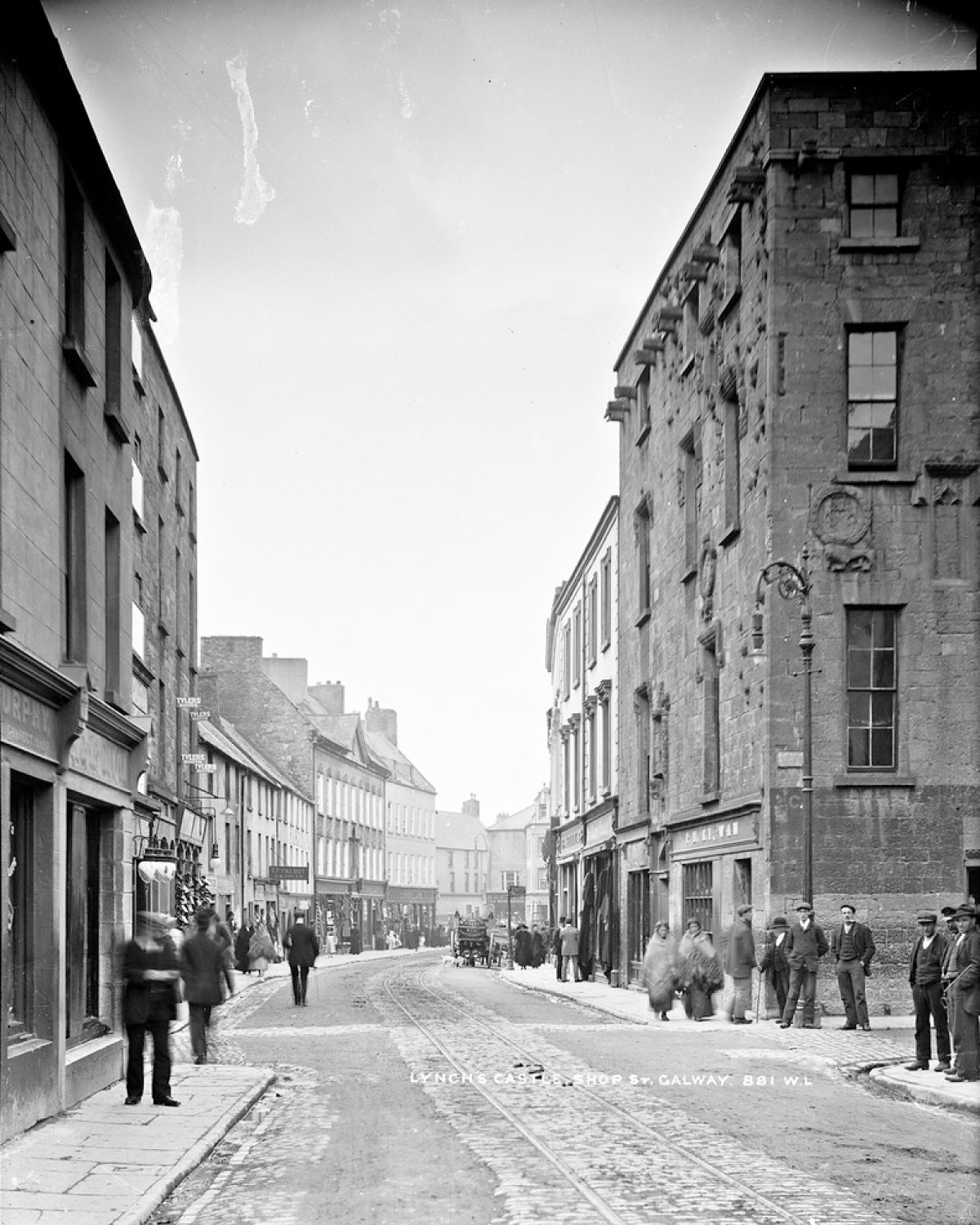 Photo via | Irish Heritage
Published on Updated on