Fancy making a break for Galway? We're catching up with some well-known faces to get some recommendations on how to spend a perfect weekend in the west.

Today we're talking to Damian Browne, a man whose life experience stretches from trekking through the Sahara Desert to scaling the world's highest peaks - he's clearly not a fan of a lie in! Damian's latest quest involves breaking a 124-year record, rowing unsupported across the Atlantic and experiencing, studying and documenting human empowerment along the way with his lifelong friend Fergus Farrell. The crowdfunding campaign to raise funds for their expedition boat has just launched, so make sure to check out PROJECT EMPOWER.
1. What's your connection to Galway?
I am a born and bred Galwegian, growing up in Renmore.
2. What made you fall in love with Galway?
Home is where the heart is. I remember when I first moved away from Galway to Northampton in the UK Midlands, the thing I missed most was the sea air. It's so full of health and positive energy - a bit like the sea itself.
3. What's one stand out memory you have of Galway?
Getting a rugby boot in the chops after missing a tackle in my first u12's training session in Galwegians RFC. The feeling that reverberated throughout my body will never leave me, it communicated to me, "you've found your sport, your passion". An impactful moment in more ways than one, I would spend the next 24 years playing Rugby and calling it a job for 16 of those years.
4. We want to know what a perfect weekend in Galway would look like to you?
I love Connemara - be it a drive down The Inagh Valley, a hike around the Glencoaghan Horseshoe in The Bens or a walk along Glassilaun beach with a dip in the ocean afterwards. Breakfast is best enjoyed at the window seat in The Corrib Tea Rooms, while lunch is good on any seat at The Misunderstood Heron. An ideal dinner involves being seated among family in Cava Bodega, all ordering too much and sampling each other's choices. Let's not forget - coffee at Urban Grind and a pint in O'Connell's in Eyre Square!

5. What are some stores you can't help but browse through?
I always have a book on the go, so I love a meander through Charlie Byrne's Bookshop. My gratitude knows no bounds whenever I'm lucky enough to stumble upon an empty chair in there and have just picked up an espresso from nearby Coffeewerk + Press.
6. Have you got any top tips or secret spots you think our readers should know about?
My top tip is to get into the sea when in Galway. Blackrock is the popular spot and has a great community of stoic souls embracing the energising waters of the Atlantic 365 days a year, however there are many other options. The most important thing is to get in, and if you can then get your head in and feel those nerve endings come alive - all the better. You never regret a dip in the sea! There's something special about the waters of the West Coast of Ireland. In all my travels I have only come across one place that rivals it.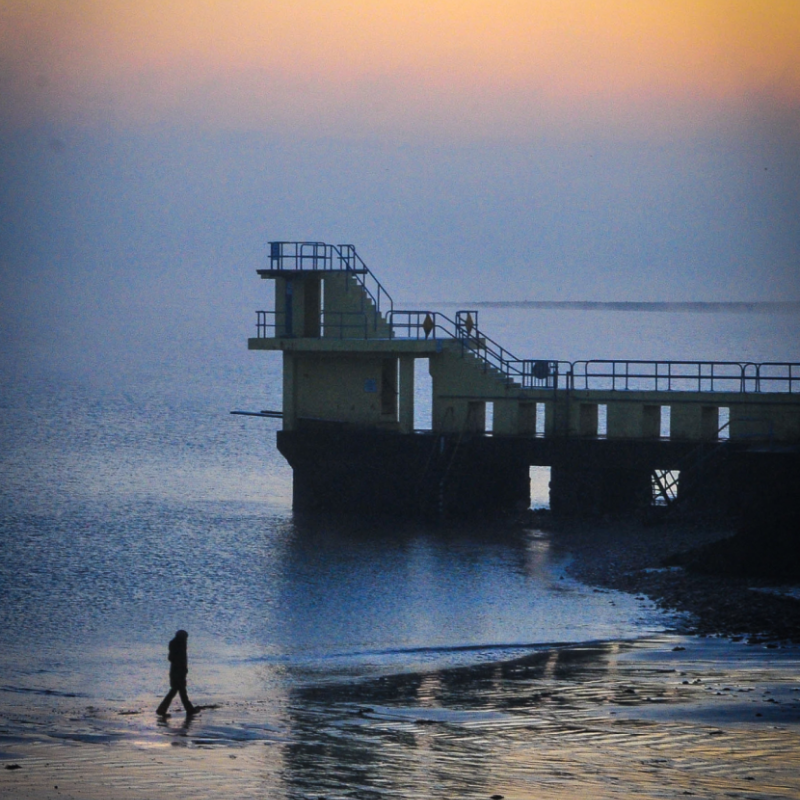 Earlier this year we had a more in depth conversation with the man himself about life as a modern day adventurer and how he's been making his life his masterpiece. Read the interview HERE.
Damian has just launched his own podcast, Deep Roots, where he shares his journey to self realisation through the vehicle of extreme adventures and expeditions. Check it out right HERE.
Published on Updated on