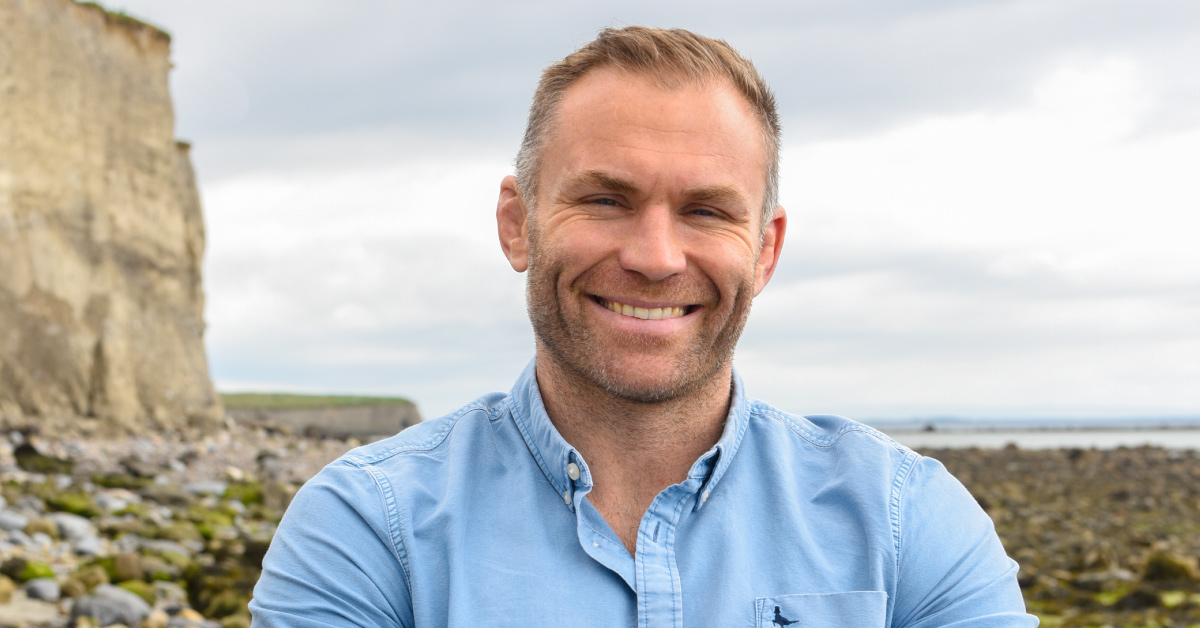 Damian Browne: The man, the myth, the absolute legend
To limit Damian Browne to the confinement of any one box would be a disservice. Exuding a calm charisma and undeniable passion for what he has devoted his life to, a sense of adventure is at the very core of his being.
With over sixteen years of professional rugby under his belt, Damian has been using the world's most extreme environments to test his physical and mental capabilities. Having trekked through the Sahara Desert on a 257km marathon and spent 63-days rowing solo across the Atlantic, Damian has decided to kick it up a notch. Between July 2018 and May 2020, Damian will scale the highest peaks of all seven continents. We caught up with the adventurer to ask the question on everyone's mind; why?
Having carried out a thorough social media stalk, I saw 'my life will be my masterpiece' displayed proudly as Damian's Instagram bio. "I've got one shot at this, and these are the things that feed my soul," Damian says, delving further into the sentiment. "I want to explore myself and I want to explore the world. Adventures like these give me so much. When I look back, whenever it may be, I want to be very content, happy and fulfilled with what I've done. I feel I am on that path and I am very enthused and full of energy for that path, so I don't see anything stopping me but me – and I will not let that get in my way."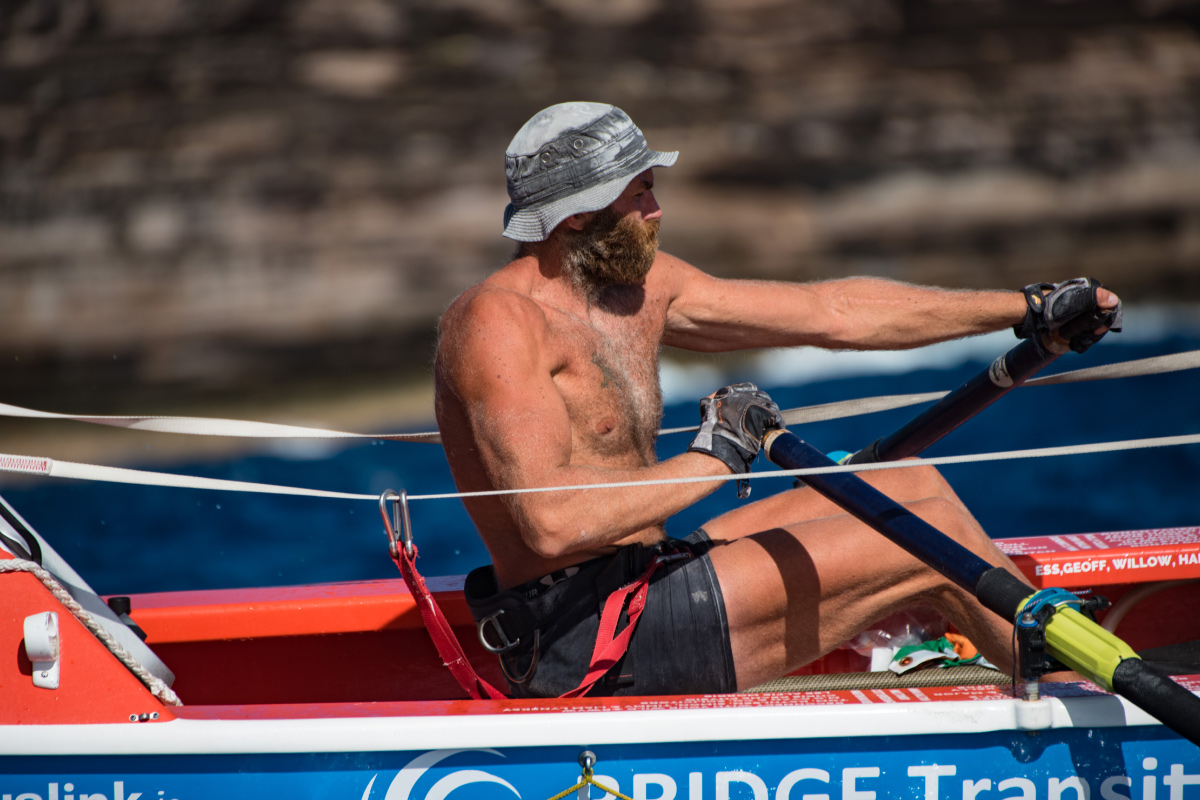 Adventure has always been flowing through Damian's veins. At the tender age of 12, he crept away from his family trip to Malin Head in order to climb the cliffs, getting as close to the crashing waves as possible. Needless to say, his family went absolutely ballistic, but this was Damian's first foray into pushing himself into extreme conditions, and he hasn't looked back since.
"I trust my instincts, and I trust myself to be able to make the right decisions in the moment. I think I'm pretty good at mitigating risks and I think you have to be always concentrating on how to lessen that risk because I absolutely do not have any sort of death wish – I'm just trying to do what I love to do in life and explore the world and myself and live my life to the best of my capabilities and possibilities. I want to keep doing this stuff so I don't really want to tread a thin line very often because things will go badly if you're doing that for too long."
When speaking on the label of an 'adventurer', Damian has his reservations. "I do a lot of extreme challenges and adventures around the world. Over the last three and a half years, that's what I've dedicated the majority of my energy to. I'm not particularly comfortable with it because I don't really think adventurers exist anymore. The world is already pretty well mapped out. If they do exist, they might be astronauts or something! But I can live with it."
During his off-seasons in rugby, Damian began to build up his levels of endurance. He climbed Kilimanjaro and completed the Lares Trail in Peru before venturing into his first big physical endeavour; a six-day marathon through the Sahara Desert. "Once I retired from rugby, I gave myself six months to travel and then six months to prepare for the Marathon de Sables", Damian explains. "I discovered it many years before that by watching a documentary about the Donovan brothers, three Galway brothers who did it together, and I just knew then and there that I'd do it… Coming from my background in rugby I prepared as much as I could physically and mentally, giving myself the best chance of completing it."
During his time in the desert, Damian shared a tent with seven other Irish guys with a similar outlook on life. "There's an accelerated bonding through suffering! You've all gone through this crucible event together, so it brings you pretty close pretty quickly." From one extreme to another, Damian's row through the Atlantic was completely solo. Once he pushed away from his dock in the Canary Islands, he didn't see another soul for 63 days.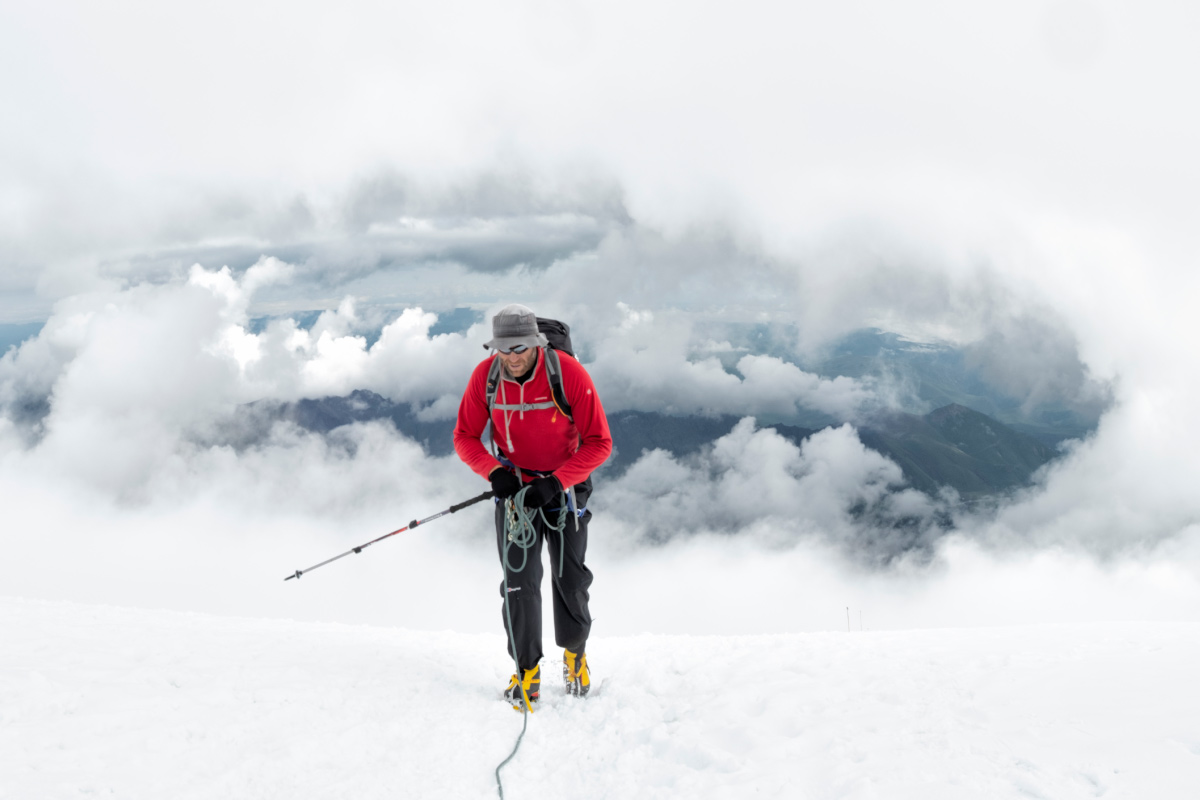 "Everything is your responsibility, from staying alive to managing all the kit on board, everything! It can be very mentally tiring, it can be very physically tiring and it can be very emotionally trying and tiring. You have to deal with the ferocity of the Atlantic Ocean as well, in my case it was another nine weeks. Every minute of every day there is something to be thinking about, concentrating on, focusing on, even on calm days. It was an extremely challenging endeavour, to put it mildly", Damian says candidly. "But that's what I wanted it to be, I would have hated to get off the other side and be like, 'yeah that was challenging but it didn't push me to my limits'. The way my race went, I had some serious issues very early on. Losing my steering on day 17 while I was already doing it in the most basic way you could with a thing called foot steering, so when that broke it just made something that's probably one of the hardest things to do for a human ten times harder. To say I was put through a seriously challenging few weeks would be a massive understatement."
Having already successfully conquered Mouth Elbrus and Aconcagua, the Galway native is on track to summit Denali in North America this May. One cannot expect to complete a feat of this magnitude without huge amounts of mental and physical preparation. Cutting weight is crucial before attempting this endeavour, as well as peaking his physical fitness and strength. On top of all that, Damian engages in a lot of visualisation and mental training. "I'm used to a lot of my mental processes and resets when I'm pushing myself into an out of control state, both mentally and physically bringing myself back because from time to time that's what I'm going to experience on the mountain", Damian explains. "Particularly when you're going for a summit because you have very little oxygen at that height, so you're in this hyperventilating state. Your breath is constantly out of control, and when your breath is out of control your mind is out of control. You have to concentrate on using as much oxygen as you can in each breath and bring your mind back into control. The more I can recreate that state, the more used to it I will be when I'm on mountains or oceans." Wow.
Intrigued as to whether Damian likes to hit the spa post-endeavour, we spoke about what the come down is like. "I always give myself a little break after something. For example, with the row I spent six weeks in the Caribbean. I worked hard enough to get there so I was in no rush to get back!" After such a gruelling and demanding experience, Damian finds it extremely important to be able to let everything slide for a while. "No diet, no training, just let your body and mind decompress."
Damian has spent the entirety of his adult life pushing himself out of his comfort zone. Coming from a background in rugby, he learned that once you realise the rewards that come with pushing yourself, you become more autonomous. "Being able to push yourself into these states of struggle or stress and coming out the other side, finding a way through it and learning about your mind and your body and how it all works. That, to me, is fascinating and that is why I keep delving further and further into it. It's why I search out these challenges and endeavours because rugby is finished for me now and you have to have some sort of avenue or channel to do this. I use the world and its extreme environments."
It is clear from speaking with Damian that he is all about endurance, curiosity, determination and longevity. He believes that your internal compass or intuition will push you towards something that will challenge you in the right way, in a healthy way. "I don't have much of a grá for things like bungee jumping or base jumping or wingsuit flying because I know that that is a very short life span. Going back to what I said earlier, I really don't have a death wish so I'm more pushed and drawn to things that resonate back into your daily life. The harder these experiences are, the easier life becomes on the other side. You get to know yourself much better when you push yourself into the suffering or the mental angst and you come out the other side having beaten it yourself. That's the interest for me."
However, some adrenalin highs are in the job description. "When you're surfing down a six or seven metre wave in the middle of the Atlantic with the wave foaming all around you in the seat you get amazing buzzes, but it's not something I search out. If it comes in the middle of doing something, then great! But I'm not naturally drawn to that sort of stuff."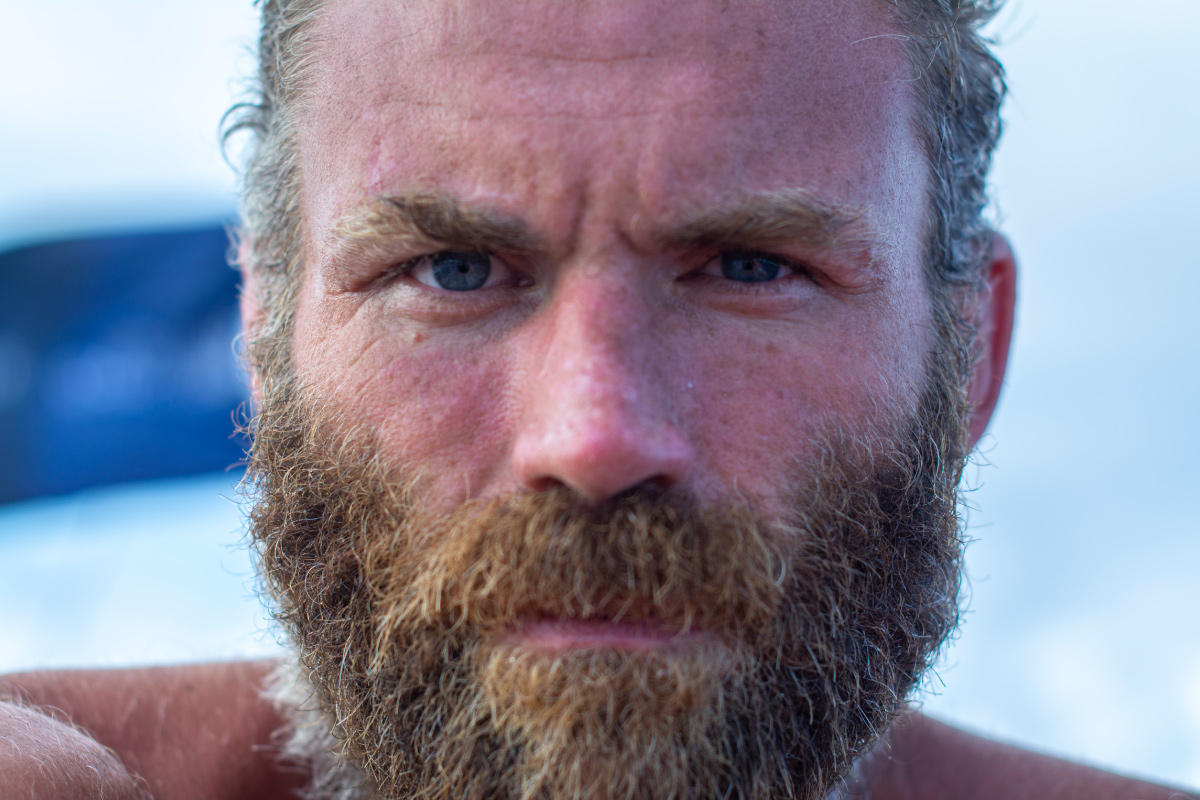 Taking into consideration the sheer physical demands of these endeavours, it's clear that there is a lifetime limit to this line of work. "The body starts to deteriorate as the years go on and I work very hard on keeping my body and pushing it. I'm a very young man, I'm only 38 but I still don't let age and my profile as a rugby player get in the way. I still think that I can continue to improve it and its performance." Looking towards the future, Damian continues. "The reality is that in 30 or 40 years from now, that won't be true. I'll always look to do something to push myself in some way and I'm sure it will be more mentally pushing myself and emotionally and physically, but I will never stop. I will never give up because I feel like that's giving up on myself and giving up on life. I have a very short amount of time here until I'm put six feet under, and I intend to make the most of it."
It will come as absolutely no surprise that Damian moonlights as a motivational speaker. When asked if he had any words of wisdom for you, our loyal and lazy readers, he certainly delivered. Get ready to lace up your Skechers.
"I think we all have something at the back of our minds that keeps popping up from time to time. We push it away because we're a little bit fearful of it, dubious that whatever it may be is a little but out of our comfort zone but when you're faced with something like that it's about breaking it down. Whatever it may be is going to be overwhelming to think about, so you have to break it down into small little steps that will eventually lead to you achieving or succeeding or doing whatever it may be. If it means something to you, you'll find a way. Another way to do it is to just think about how it will make you feel. I do it with mountains all the time, I visualise succeeding and I try to get a connection with that feeling I've experienced before of succeeding at certain things and that is very motivating, that's something that gives me drive. I don't know about anyone else, but that's something I definitely want more of in my life. When you're overwhelmed by a proposition that can give you motivation and drive, push past that block."
Exploring the world, conquering new heights and pushing yourself to the limit are, unsurprisingly, not the cheapest of endeavours. Damian has had to fund vast majorities of his expeditions himself due to lack of sponsorship. Scaling the seven summits across seven continents are extremely expensive feats, and with Vinson in Antarctica and Mount Everest in the pipeline, Damian needs some well-earned support. If you're interested in investing in his journeys and supporting him in his venture to lead a life less ordinary, go to damianbrowne.com to get in contact.
A man who has shown such fearlessness, courage and nobility in facing some of the planet Earth's most gruelling challenges, Damian Browne exudes the serenity of a man who is entirely at peace with himself and with the world. But sure look, to quote the man himself, "When you've hung on to a boat as it goes 180 degrees under the water with one hand, everyday life just seems a little more cool, calm and collected."
Must try that some time…
WORDS by Sarah Gill
PHOTOS by Boyd Challenger