They say nothing brings people together like good food and we here at This is Galway could not agree more. Known far and wide for its gastronomic traditions and flourishing foodie community, Galway's got one of the finest food scenes on the Emerald Isle.

If you're planning on making a break for the west in the coming weeks, here's a convenient little itinerary of where to head for breakfast, lunch and dinner over the weekend...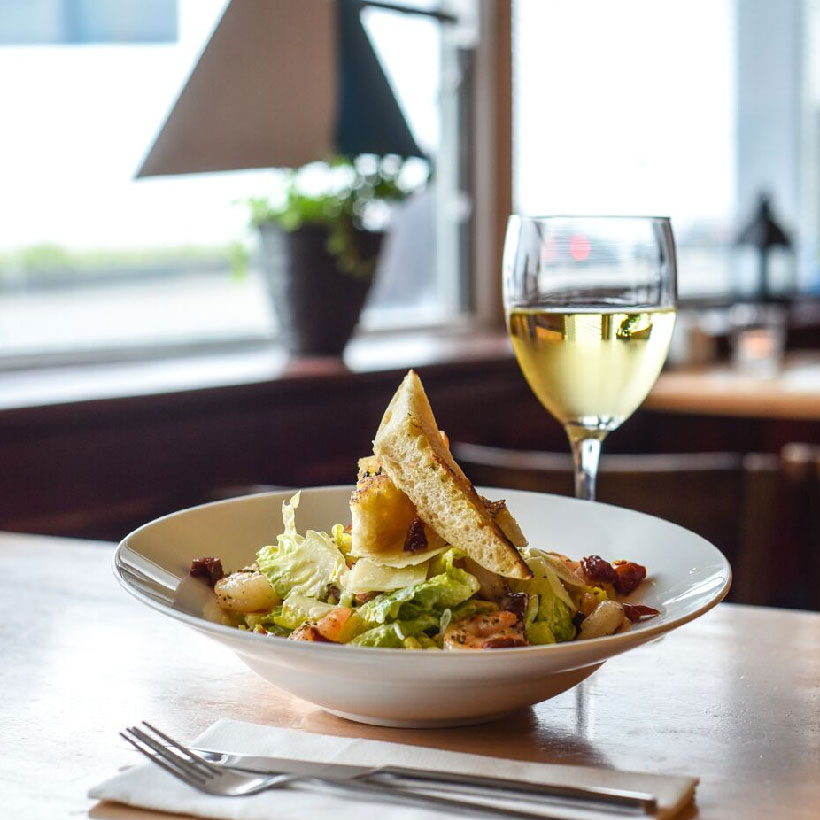 FRIDAY
BREAKFAST
For an early morning pick-me-up, the aromatic coffee at Gourmet Tart Co. will lure you in and their mouth-watering food will make you stay. Choose between croissants and scones, tartlets and cakes to start your day with a little bit of sugar (sure you're on your holidays), or go for something a little more savoury with their full Irish or veggie brekkie options. Don't forget to pick up a gingerbread man - they're the perfect dunkable partner for your morning brew.
Jameson Court, Salthill // MORE HERE
LUNCH
If you're looking for a stand out example of Irish hospitality, stop by O'Reilly's Bar & Kitchen for a spot of lunch. To start, they've got all the classics. Soup, chowder, wings - it's all tasty and if you're after something a little more hearty, we would have to recommend the beer battered fish and chips. Nab yourself a seat on their rooftop terrace overlooking the sea and you're laughing. A warm welcome and an expertly poured pint await.
232 Upper Salthill // MORE HERE
DINNER
Who among us can resist the temptation of tapas? Echoing with jazz music and the murmur of conversation, Black Cat is the perfect place for a glass of red and some great, locally-sourced food. Calamari, patatas bravas, scallops, monkfish - they've got all the greats alongside some bigger plate options like pasta, stew and risotto. There are even mezze and cheese platters on the menu, to nibble at throughout the evening.
179 Upper Salthill // MORE HERE
SNACK BREAK
While we can't recommend the restaurant and wine bar enough, it's impossible to walk past Éan without popping in for some freshly baked treats and a top notch cup of coffee. Whether you're in the mood for sweet or savoury, you'll be more than satisfied by their seeded sourdough, cinnamon buns and ham & cheese croissants, but it's their salted rum and raisin cookies that have stolen our hearts. Trust us, you'll be circling right back for more!
Druid Lane, Flood Street // MORE HERE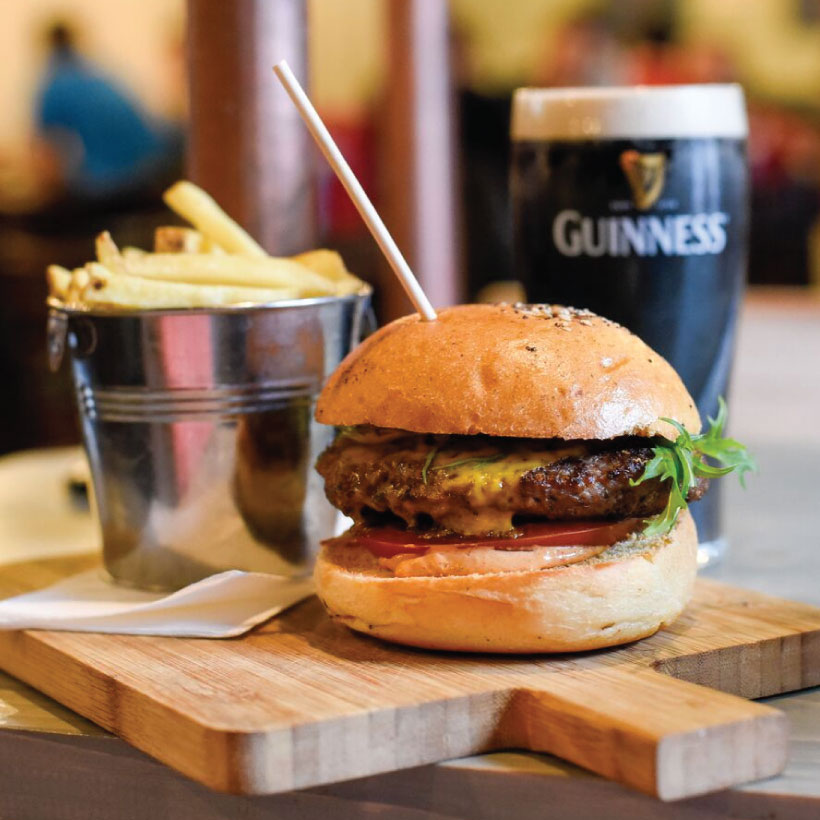 SATURDAY
BREAKFAST
Even on the dreariest day of the year, you'll be greeted with a bright smile and sunny demeanour at 56 Central. Waffles, pancakes, traditional fry ups and eggs galore, you'll be nicely set up for the day. They've also got a hot chocolate selection that's out of this world to warm you up, as well as a prime viewing point overlooking Shop Street.
5/6 Shop Street // MORE HERE
LUNCH
Escape from the city streets for lunch in a location you won't want to leave in a hurry. After you've worked up an appetite browsing through the many craft and design stores in the colourful Spiddal Craft Village, round off your lunchtime with some grub from Builín Blasta. Homemade granola, vegan sausage rolls, soup and so on, the food is consistently tasty and the service is always stellar.

An Ceardlann Craft Village, Spiddal // MORE HERE
DINNER
A trip to Galway without dinner in the Latin Quarter should be considered a crime against nature and Martine's menu is as close to perfection as us mere mortals could hope for. From the starters right through to dessert, your taste buds will be seriously satisfied. Their steak selection is very impressive, as are their side portions and each item perfectly pairs with one of their many fine wines.
SNACK BREAK
When it comes to coffee and cake, Kai don't mess around. Each morning, freshly brewed coffee and glorious home-baked cakes make their appearance and delight the taste buds of many as the day goes on. A relaxing environment that'll make you feel cosy as soon as you cross the threshold, this Sea Road spot is a great place to leaf through a book and sip some quality coffee to pass the time.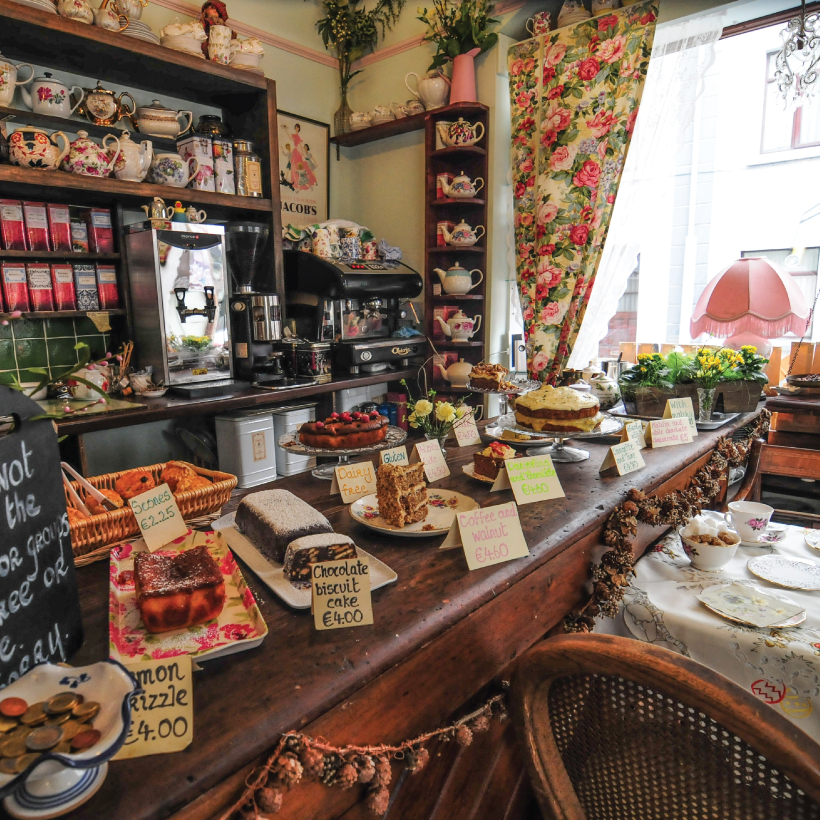 SUNDAY
BREAKFAST
If you haven't spent your Sunday morning repeatedly hitting the snooze button, fair play! Head out to Renmore and get some good, healthy food into you. At Delight, you'll find a delightful (pardon the pun) selection of dishes ranging from a homemade fruit and nut granola to a fresh fruit salad. You can even sample some sourdough from Marmalade Bakery here and trust us, it's next level.
Renmore Avenue, Renmore // MORE HERE
LUNCH
Since it's your last day, why not kick things up a notch with some lunchtime afternoon tea? At the enchanting little tea room that is Cupán Tae, you'll feel like royalty as you're served finger sandwiches, tasty treats and savoury delights on ornate tiered china alongside some of the finest tea in the land. You wouldn't call the queen your aunt!
DINNER
It's about time you indulged in some burger and pints! Caribou are craft beer kings, with a whole lot of options on tap for you to choose from and enjoy alongside some juicy burgers and loaded fries. They've also got some of the tastiest cauliflower wings we've ever tasted, and that's saying something.
SNACK BREAK
You already know you'll be browsing the many stalls of the Galway Market, so why not bring your appetite? They've usually got everything from curry and crepes to sushi and sweets and don't even pretend you'll be able to walk past the legendary Boychik Donuts without picking up one (or three).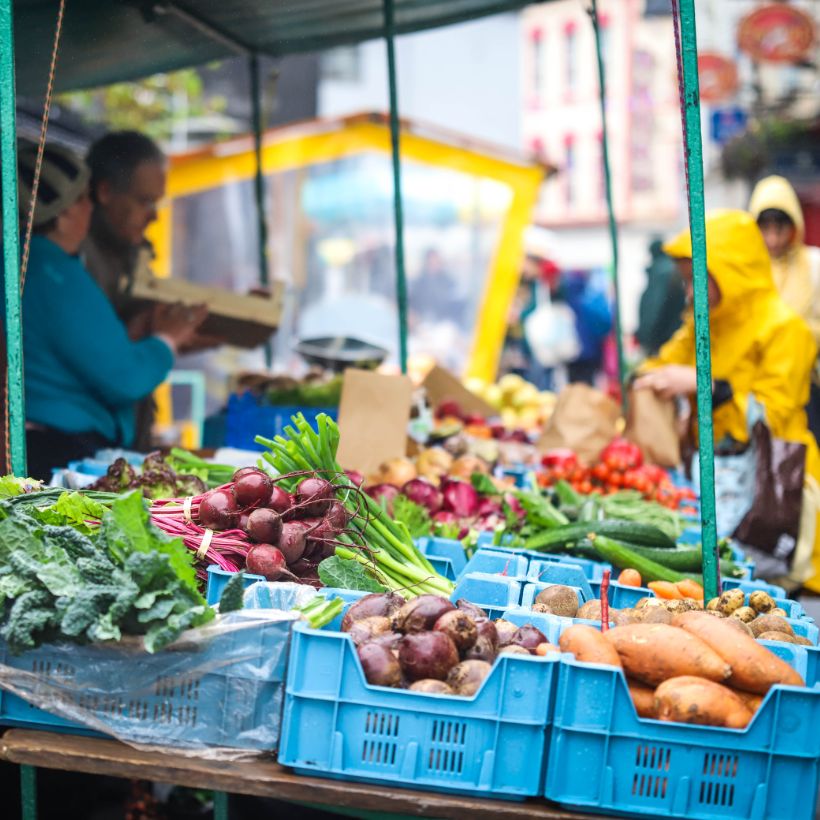 Feature photo and Market Photo by EmJ Camera, courtesy of Dine in Galway.
Published on Updated on