Our latest series of chats with the music-makers of Galway and beyond. All Hands on Decks will dive behind the decks of some of our favourite Irish electronic music producers, DJs and promoters as we learn more about their style, set-up and why they do what they do....
This time, we're chatting with Isaac Newtune. Know to his family and friends as Naoise O Beirne, he has been DJing for about 3 years now and has had the pleasure to play at events such as Cruinniú Festival out on Inis Oírr and the Galway Housing Support Group fundraiser in The Loft, Galway. Isaac Newtune usually play in Factory at Electric alongside Mia, Paddy Reid, and Donal Seoighe to name a few. Now based in Utrecht (pre-Coronavirus), this DJ tends to lean toward genres such asTechno, Experimental, Noise and Electro.
So it's time to let Isaac Newtune do the talking and get All Hands on Decks....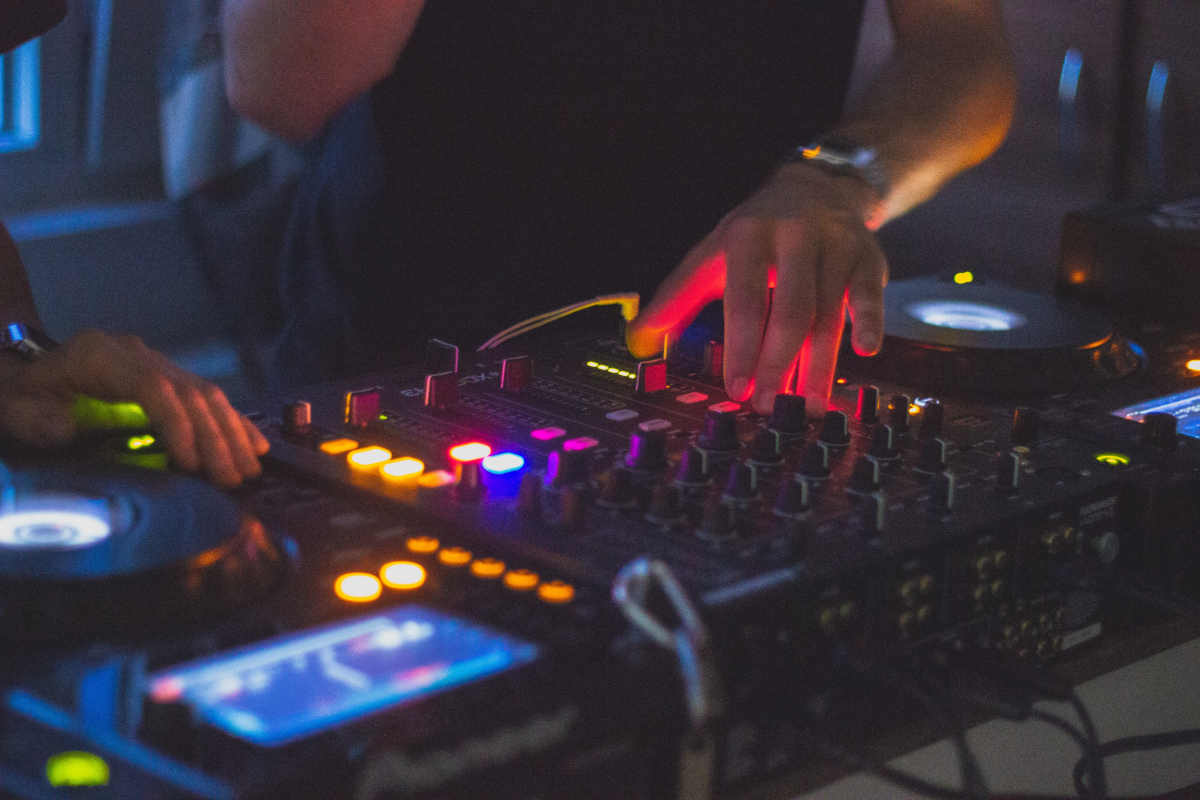 What advice would you give to aspiring DJs? Any tips or tricks that, if you had known starting out, would have been a god-send?
I would say just keep looking for new music constantly, even stuff that may not appeal to you at the start. When I first started, I limited myself to too few artists and labels which ended up bogging me down for a bit. Things became a lot easier once I opened myself up more.
If you could eternally be stuck in one decade's music scene, which would it be and why?
This is going to sound like a bit of a copout but probably the decade just gone, simply because the stuff I listen most to is from then. Either that or when synth-pop was emerging in the 80s. Artists like Soft Cell, OMD, and Gary Numan were some of the first electronic acts I fell in love with.
Name a guilty pleasure that no one would expect you to like
Maybe L'amour Toujours by Gigi D'agostino. I heard it first in the end credits to Uncut Gems and I can't stop listening to it.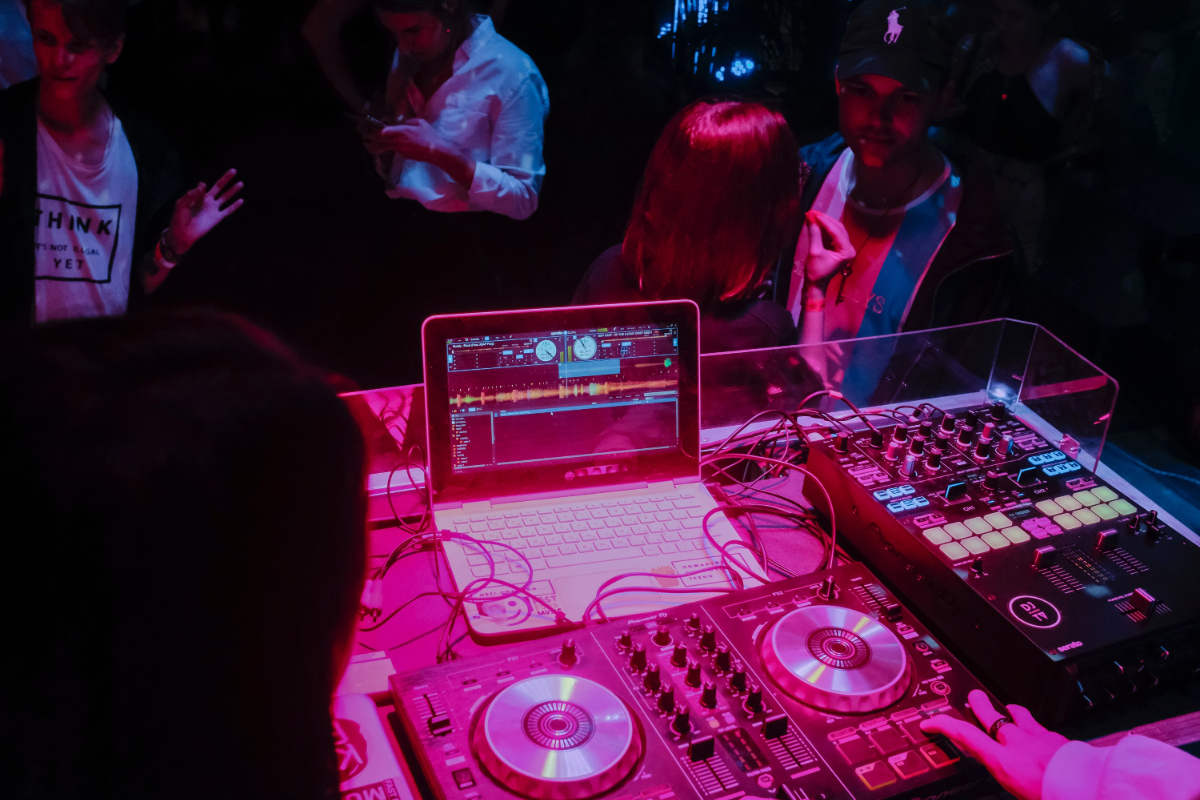 Do you feel there has been a shift in popularity with regards to underground music from the Mainstream? Both nationally and internationally?
It seems that electronic music has become more popular in Ireland amongst the younger generations. I'm no expert but most people I know from school have had their taste in music change drastically over the years. Ireland has had an underground scene for a while now which I was probably too young to experience over the years.
What is one subgenre you think doesn't get the attention it deserves?
I'm not really sure to be honest. There are some genres that are more popular than others of course but I wouldn't say that those genres that don't receive the same amount of attention are losing out on anything by not being super popular. Some smaller festivals I've been to have really enthusiastic supporters even though they may not attract large crowds. I don't think they're necessarily missing out on anything because of this though.
What is it that you love most about what you do?
Probably getting to know new people by listening to their sets or playing alongside them. I've made a lot of mates just by chatting to them about the kind of stuff they play and what their thoughts on music are.
What is one track that never gets old for you despite having heard it hundreds of times?
Probably Touch Absence (Intimidating Stillness mix) by Lanark Artefax. I never get sick of listening to it or working it into mixes. It's timeless.

What is something that irks you about the DJ scene in Ireland?
Venues closing early. This is a bit more about legislation but Ireland's pretty behind when it comes to this which is a huge shame. Irelands DJ scene and it's attitude towards clubs and similar spaces could really benefit from more modern approaches to opening hours.
What is your opinion on Night Culture in Ireland?
Kind of mentioned it previously but the early closing hours make it hard for Ireland's night culture to grow and develop. The country can only get so far if it feels that it's being rushed by early closings. Drinking culture can come into this as well I feel. Having less time to enjoy your surroundings, the music, etcetera puts a lot of pressure on punters to rush the experience. It's a shame really because Ireland has a very unique identity for such a small island compared to the rest of Europe. This could be reflected better through our night culture if we were given the chance.
What is your opinion regarding the difference between old school vinyl DJing and modern digital DJing?
I suppose it's a good thing that the accessibility of DJing has become more open. A lot of very talented people I know may not have been able to pursue DJing as a career or hobby in previous years before the technology became more widely available. The lack of physical releases is a bit of a let down at times. I tend to spend more time trying to mix tracks I have on vinyl because of the difficulty associated with it. I get to know the track a bit better when it's in physical form because of this. Sometimes I may only use mp3s in one or two mixes before moving on to something else. I guess this is possibly one of the drawbacks of downloading music; the track can be used and forgotten about more easily instead of spending more time with it had it been in physical form.
Do you think this has hurt a DJ's ability to have a "unique" style? Is having your own style separate from all the other DJs out there even important nowadays?
It's hard to say. There's a lot of stuff out there that's easier to access now more than ever. The danger would be falling into a cycle with the stuff you listen to/play I suppose or being suffocated with the amount of choice. I know I've been influenced in the past by recommendations on websites like Discogs or platforms like Soundcloud. I've found music on these that I love but also find it overwhelming at times with the amount of suggestions. It's definitely important to have your own style with DJing. Playing a wide range of genres is something that can keep things interesting and help establish your style for sure. It's not the only way to go about it but it can lead to some really surprising results. Hearing something completely out of left field in a mix is a real treat when done right.
What is one track that got popular that you can't stand?
I'm not a big fan of Bicep – Glue. Shock! In saying that, I wouldn't say I can't stand it, but I'm not into it.
Favourite venue in Ireland and why. Go!
Probably the Bierhaus on Henry St. in Galway. The staff are legends and I've never had a bad time at a gig there. They have some tasty numbers on tap as well.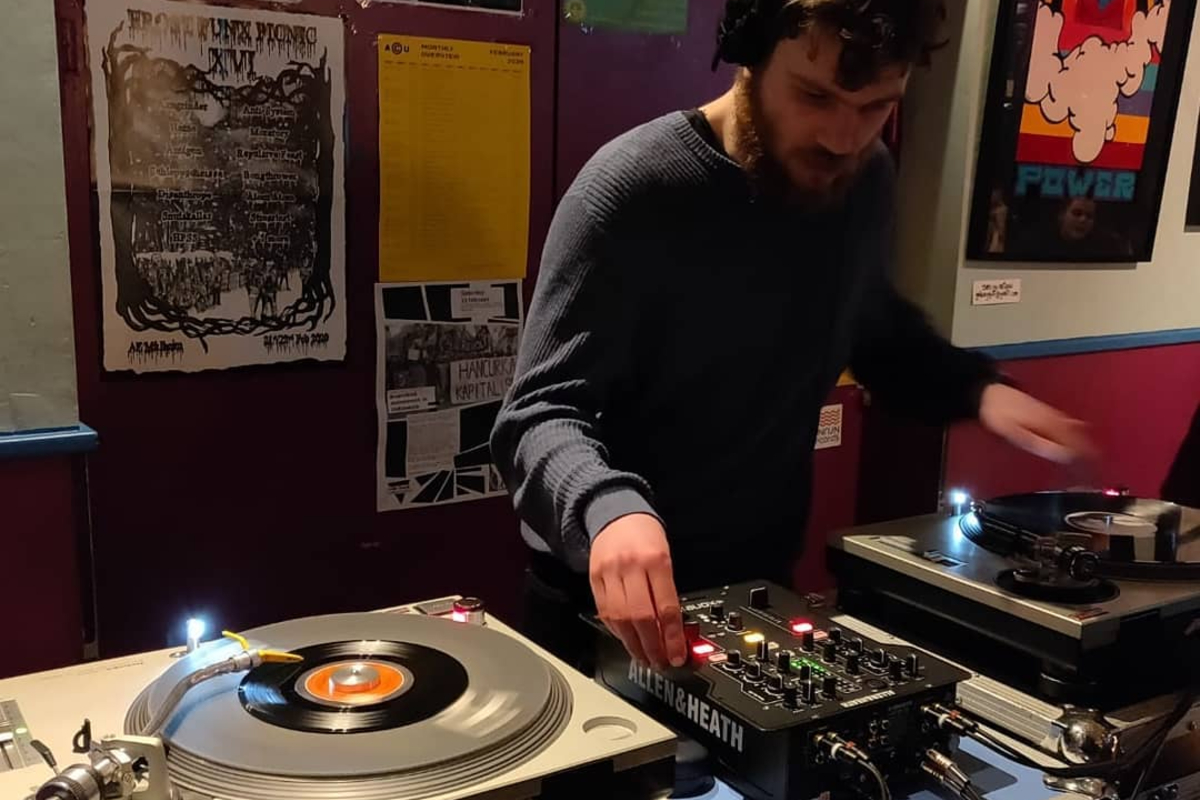 How has the Coronavirus affected you? How have you adapted? What advice can you give to others about dealing with this and coming out stronger on the other side?
It's all good now. Took a bit of getting used to at the start with moving home but thankfully the people I know and care about are all healthy and getting by. Keeping busy is something that helps me, personally. Picking up old hobbies or starting new ones might not be a bad shout either if you have the time.
You can have a listen to one of Isaac Newtune's latest mixes and productions HERE. If you like what you've heard and read, show this fantastic DJ some love on Instagram.
Published on Updated on