Through perseverance, fortitude, and graceful humility, Fiona Murtagh has proven her ability to overcome obstacles and create the opportunities that have changed her life for the better. The Galway rower has the unique gift of turning sentiment into results. In 2020, Fiona and her teammate Aifric Keogh became the first Galwegians to bring home an Olympic medal for Ireland. Fiona has a sense of determination that is not only inspiring, but an integral component to her success. 
Like anything in life that garners the feeling of accomplishment, there is an underlying feeling of struggle. It's the conviction of self-belief reflected in the words, 'it's hard because it matters.' What marks the greatness of an individual lies in their recognition of this struggle; not in a deprecative way, rather as a marker for growth. Fiona strikes this balance in all she does, focusing on the importance of continual reflection.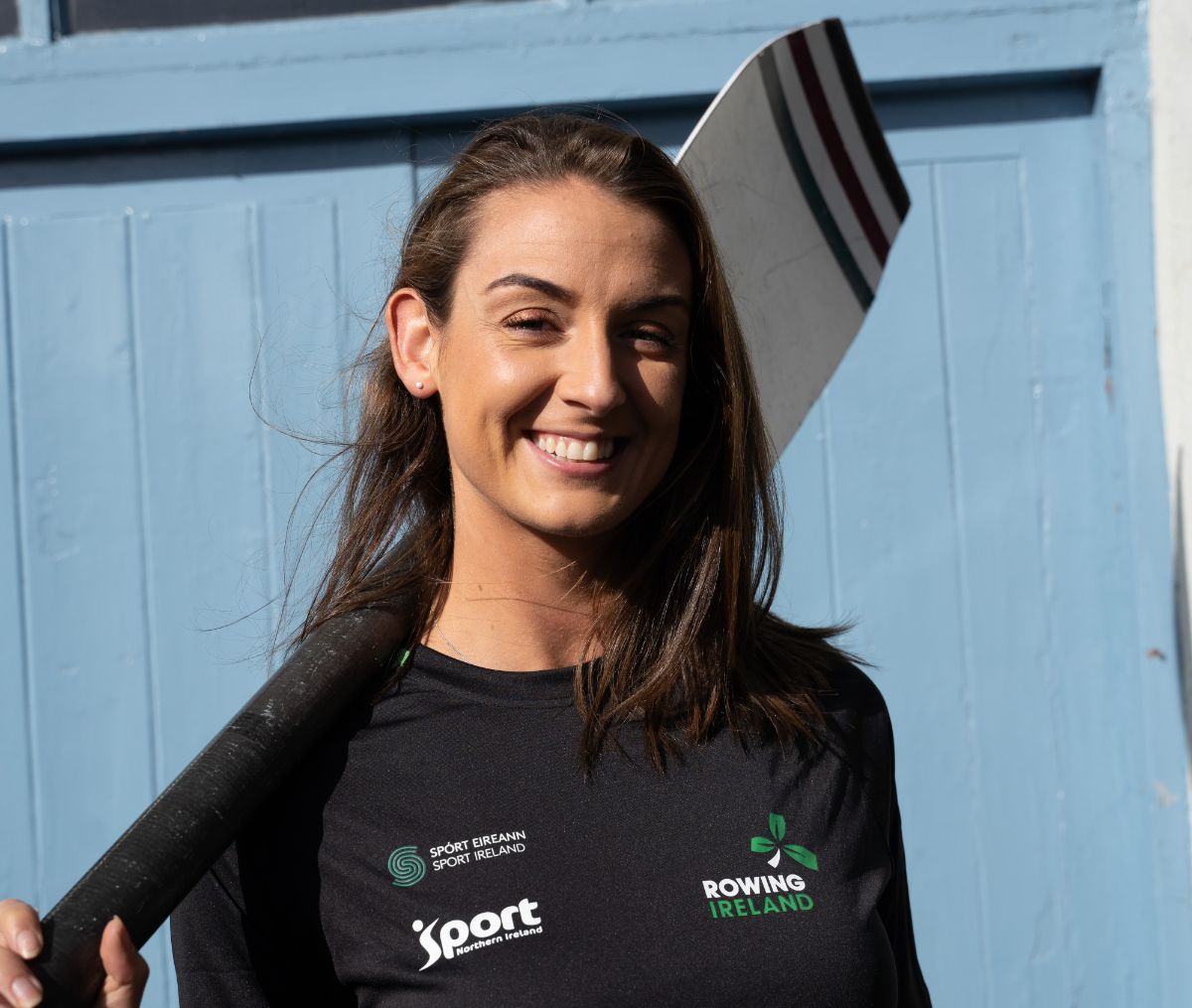 Photo by Boyd Challenger 
For Fiona, her career in rowing has been incredibly fulfilling, despite the disheartening moments along the way. Sitting down with Fiona to discuss her career, she offers her insight and thoughts on this process. "It's important to reflect but not focus on the past too much... If you always look in the past you'll stay that fast, you'll never get any faster." 
Fiona has taken this mindset to heart, and through this she has had incredible success and been an inspiration to many. One way Fiona has stayed grounded in this feeling of give-and-take is in the small moments she experiences through rowing. "There are moments… certain scenarios. You would see a sunrise and the water would be flat, and the rowing would be really good, and you would think this is unbelievable. That's what keeps you going." Sometimes the moments in between struggle and accomplishment are what sustains the spirit's desire to persist.
One of these moments was the qualification for the 2020 Tokyo Olympics. Going into the trials with an awareness of now-or-never, the women's coxless four knew they had to give it their all. "We were training with the sense of we haven't made it yet… We have to make sure this is our moment. So going through all of that…and then winning the qualification regatta…it was like 'oh my god this is actually happening.'" The team brought home a Bronze medal from the 2020 Olympics, making history by winning Irish rowing's first women's Olympic Medal. "It was lovely on the podium, we got to present our medals to each other… It was such a personal moment. Everyone was crying, we're an emotional bunch," Fiona says through the glint of a nostalgia filled smile.
The circular nature of Fiona's success is reflective in the accomplishments that have ushered in the recognition of her and the team. "What's great is success brings success… because of this cycle we've had as a team, we're able to do more and get more equipment. It's a good push." Along with the awards, and medals, Fiona has the special privilege of her own name being adorned across a rowing boat at the University of Galway. What marks this as a significant milestone for the rower is the opportunity to witness the endowment with her own eyes, "the funny thing is in rowing a lot of those people [who have had boat blessings] are deceased… so to be a living person and actually see my name was beautiful."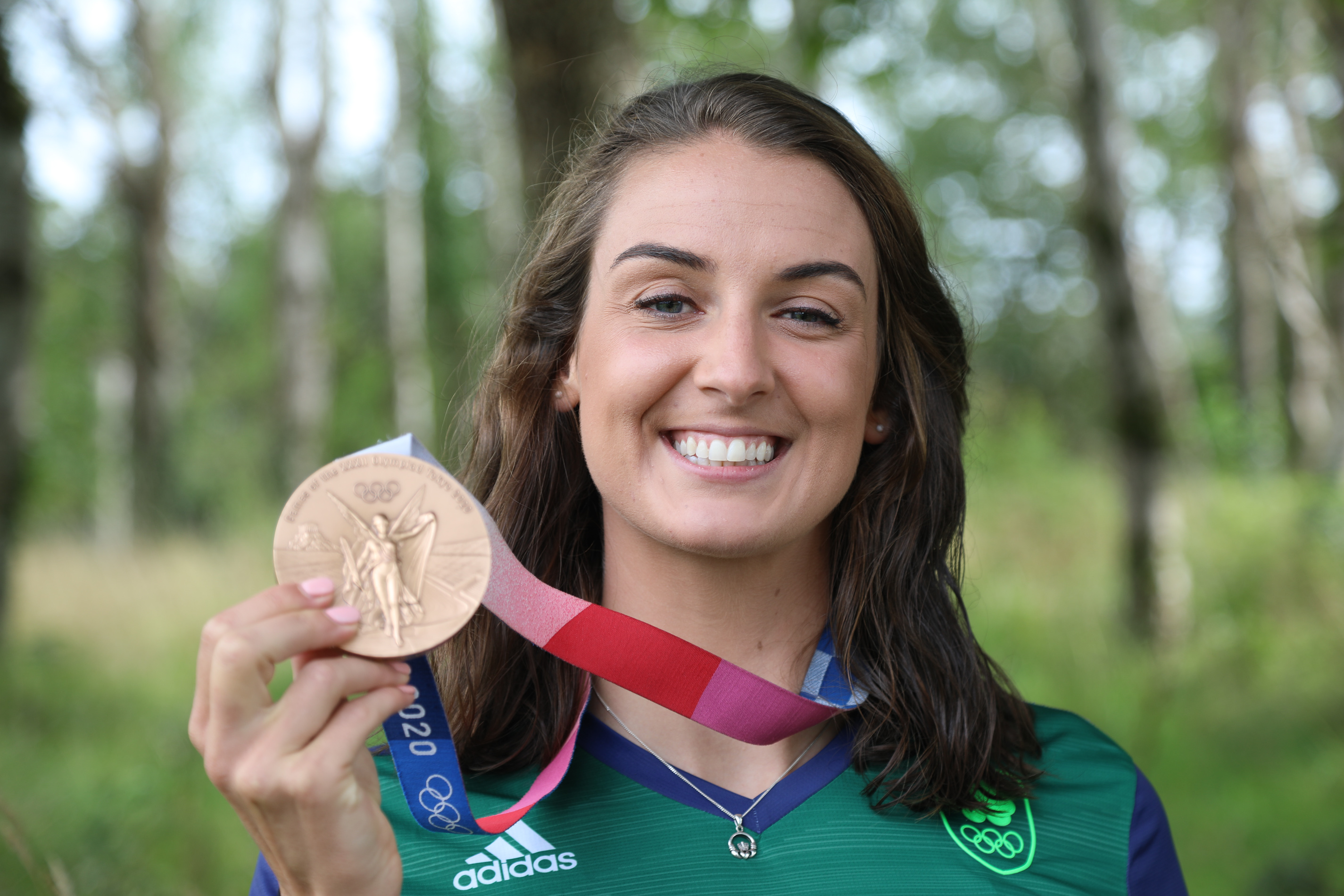 Photo courtesy of University of Galway

Fiona's journey has been one of tenacity. She started rowing in 2009, after her twin brother. "I just wanted to do what he was, almost like a sibling competitive environment…He's been great, he's such a support. So I just stuck with it." After studying in New York at Fordham University on a rowing scholarship, she came back to Galway. She eventually transitioned from club rowing to rowing professionally. But Fiona's passion was not always so definite. Before she fell into rowing, she felt a sense of uncertainty surrounding sports. "I was terrible at everything. I couldn't swim, kick a soccer ball… I was thinking maybe sports weren't for me… I just happened to fall into rowing, and somehow became not too bad at it." Fiona hopes to inspire others to keep going. "For people who feel like they're useless there is something for you, you just haven't found it yet. So [practice] patience and a little kindness to yourself." 
After what she refers to as a "heartbreaking end to a long season" Fiona returns to the reflection point that she finds such solace in. Drawing on these experiences, there is an overwhelming feeling of growth. With a set goal, there is little that won't be done to accomplish it. "The goal is for Paris," she says referencing the upcoming Summer Olympic games. "We've taken three weeks to decompress, regather, see what we need to change for next year…how we can get a little faster." This is a drive and determination that lives within Fiona, and will lead her further down the path of attainment, and personal accomplishment. 
Featured Image by Brendan Moran/ SPORTSFILE 
Published on Updated on