Settle in by the cosy fireplace and let the magic of Rúibín commence. Specialising in contemporary Irish dishes with influences from around the world, the excellence of the food menu truly speaks for itself. Equally exceptional, Rúibín's carefully curated wine list provides a real cherry on top of every visit. To meet the person responsible for introducing us to delicious new wines, we sat down with Rúibín's Sommelier Ophelia Mortimer to discover how she does it…
Joining the Rúibín team from day one, Ophelia and Rúibín's owners Richard Kennan and Alice Jary were continuing a friendship that would last years. Starting out as Restaurant Manager, Ophelia gradually grew her expertise and wine knowledge through her work before taking over a new role as Rúibín' Sommelier. These days, you'll find Ophelia guiding guests through the wine list, sharing her recommendations and brainstorming future wine lists with a little help from Richie and a few necessary wine tastings with the team.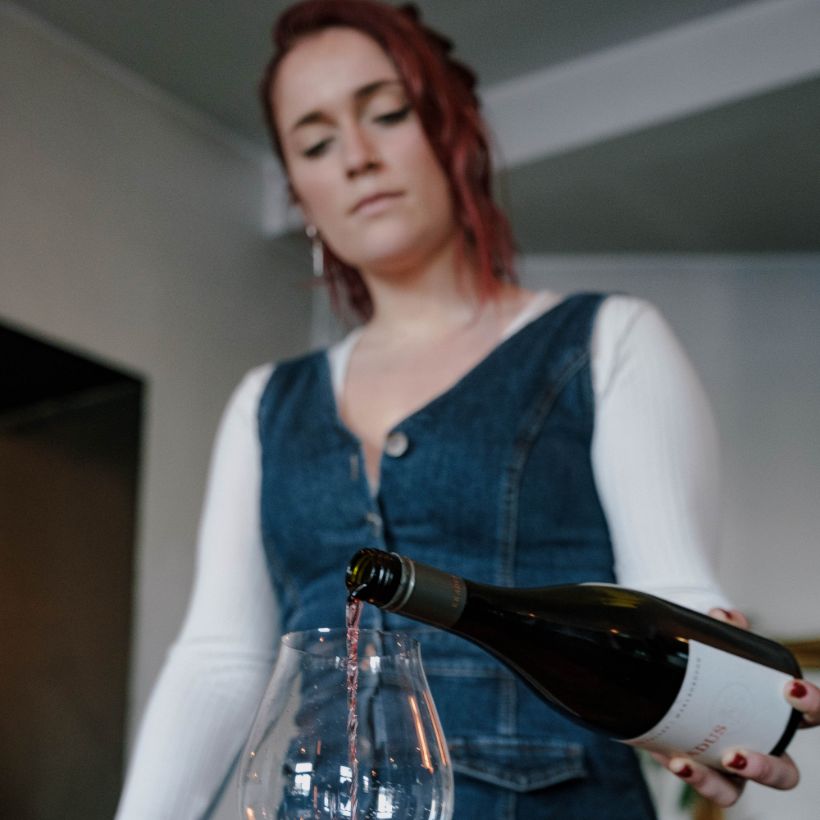 Photo by Ciarán MacChoncarraige
To create Rúibín's wine list, Ophelia thoughtfully appeals to each of her guest's preferences. Tailoring the menu to include a bit of everything, from the classics to the more funkier natural wines, Ophelia has guaranteed that there is a wine here for everyone. Aside from the staples, the wine list takes care to showcase high quality wines from a variety of winemakers from different regions. Examples include a high quality Lebanese blend and a Portuguese blend which contains indigenous Portuguese grapes that were successfully saved from near extinction.
The latest addition to the wine list are the Wicklow Way Wines. Made using blackberries, raspberries and strawberries rather than the traditional grape, these wines appeal to every palate even to those who aren't usually wine drinkers. The blackberry is the most similar to a classic wine, the raspberry is like a sour cherry beer and the strawberry is an ideal dessert wine. All three are well suited to a cheese board and for those who want to try something new.
Each day working at Rúibín brings something different, giving Ophelia the chance to chat wines with new customers and introduce them to delicious new wines. A constant reminder why she loves what she does, Ophelia reminisced; "Seeing people really excited about a wine, seeing them really enjoying it and chatting about it around the table and a lot of the wines we have as well have stories with them which is nice to chat about as well." Calling particular attention to a wine called Hunny Bunny by a woman winemaker (Judith Beck), and Mayo winemaker Róisín Curley, Ophelia explained that she loved being able to share where each wine she has selected has originated from, she added; "It's nice to be able to chat people through the wine list when you can and explain some of them."

While these gorgeous wines all beautifully compliment the variety of flavours on Rúibín's food menu, Ophelia gave us an insight into a few of her favourite food and wine pairings. She recommended Rúibín's house red as the perfect companion to any rich red meat dish,  alternatively if you opt for a fish dish, the Pinot Noir is ideal because it is so light. A classic pairing would be the Paddy Borthwick Riesling which pairs really well with a spicy fish dish like ceviche, thanks to the blend of spice in the Aguachile, and the dry pear notes in the Riesling. Whatever you choose to order, Ophelia's wine list does an amazing job appealing to the individual palate while infusing your meal with a gorgeous blend of balanced flavours and if you're not sure what wine will suit you best, all you have to do is ask.
During your visit to Rúibín, chat through the wine list with Ophelia and the rest of this team. They would be delighted to help you find the perfect wine for you and especially love being able to recommend wines you've never tried before. As Ophelia explained; "Talking about the wines and talking to people and finding them something that they love, that maybe isn't something that they always go for as well... people often get really excited about it, it's nice." When constructing her wine list, Ophelia expertly bridges the gap between good quality lower end wines, middle range and higher class wines ensuring that you have options suitable for every occasion - from day drinking to celebrating special milestones - there is something here for everyone!
Book your table at Rúibín on their website at https://www.ruibin.ie or give them a call on (091) 399 200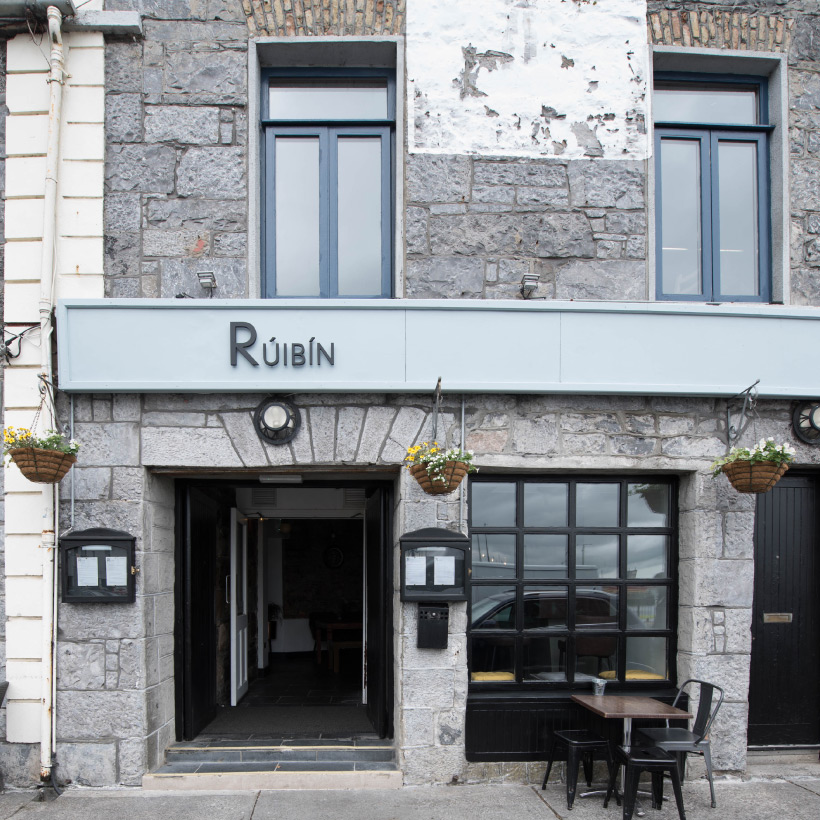 Feature photo by Ciarán MacChoncarraige
Published on Updated on