Did you know that Galway is home to the best cocktails makers in all of Ireland? The City of Tribes is full of mixologists who have years of experience in serving up deliciousness in every glass,  and because we're only too sound we want you to enjoy all the deliciousness during your time in Galway we've brought together a list of the best of the bunch. These are the top Galway cocktails you need to try before you die.
St. Clair at Capones
One cocktail you simply must try before you die is Capones' St. Clair. Dreamt up and created with care by head bartender and mixologist, Craig, this fruity drink is just stunning and goes down really well in their old-timey Speakeasy... one is never enough though! Combining Glendalough Wild Botanical Gin, Lychee Liquor, Passion Fruit, Freshly Squeezed Grapefruit Juice and Lime Juice. This delicious drink is named after a female gangster that worked with Capone and Lucky Luciano, and it's the perfect blend of bitter, sour and sweet (just like its namesake!).
Try it for yourself at Capones, 1 Kingston Rd, Knocknacarra  // find it here 
After Dinner Cigar at Rúibín
If you're looking for a taste of Galway's best cocktails, you need to visit Rúibín Bar & Restaurant. Our pick here is the After Dinner Cigar which as you guessed it is the perfect after dinner drink. Inspired cocktail-maker Dennis said; "The idea behind this came from envisioning people sitting down after a meal for a brandy and a Cigar,  playing cards and having good conversation. It is composed of Remi Martin V.S.O.P, Benedictine, Muscovado, Bitter Plum, Orange and Smoke Essence. Served over a sphere of ice." Read the full interview with Dennis himself here.
Try it for yourself at Rúibín, 1 Dock Rd  // find it here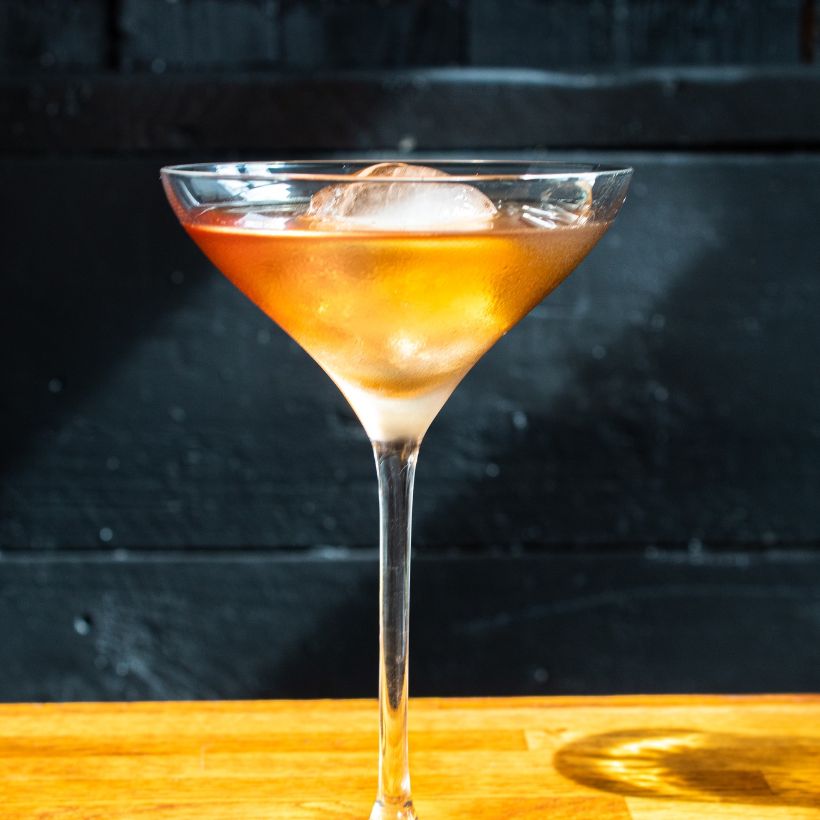 Roeco Loco at Seven
Seven Bar have quite the treat for you in the form of their cocktail, Roeco Loco. A classic combination of Passionfruit Liqueur and Roe & Co Whiskey served with Lime Juice and Cranberry Juice. It's also as pretty as a picture so snap a few photos of this creative blend before you try it. The Seven are famous for hosting good times and this fruity cocktail is no exception, this is one drink you really must try while you're in Galway.
Try it for yourself at Seven, 5-7 Bridgestreet  // find it here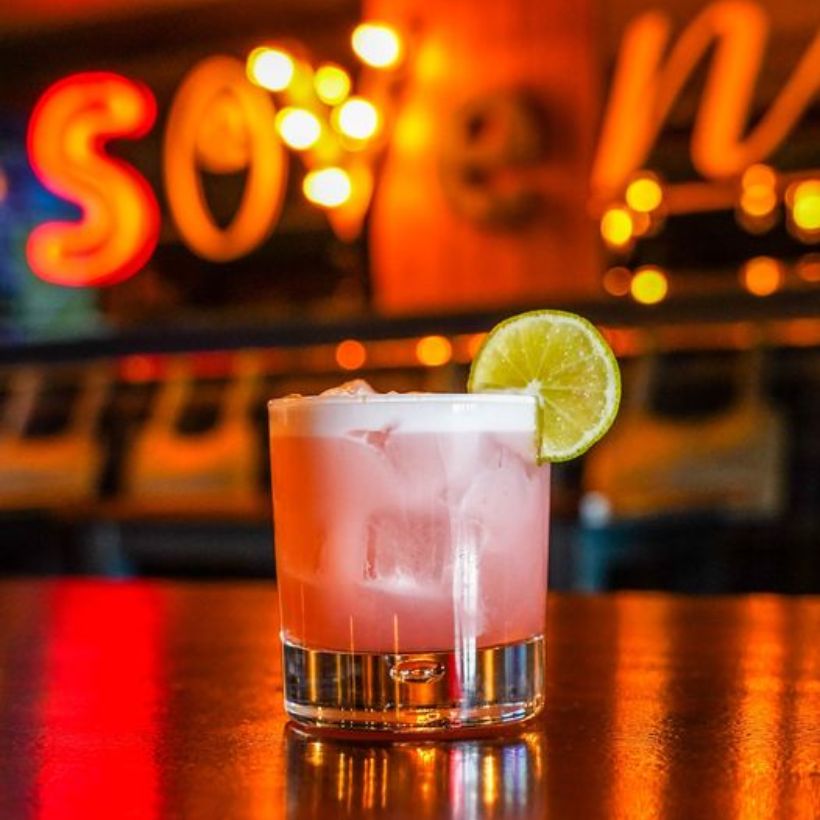 Port Basil Margarita at Massimo
A truly special addition to this list, Massimo's Port Basil Margarita is unlike any other marg you've ever tasted! Silver Tequila, Cointreau Orange Liqueur, Lime Juice, Agave Syrup, Basil Leaves, Orange Bitters and a float of Ruby Port. All of these premium ingredients come together to create a refreshing drink with plenty of kick, an ideal drink to start your night. With amazing drinks on offer, live DJs and atmospheric palm trees in their newly renovated beer garden, where else would you rather be?
Try it for yourself at Massimo, 10 William St West // find it here 
How Are Ya Loveen? At Taylor's Bar & Beer Garden
We couldn't talk about cocktails to die for in Galway without mentioning Taylor's Bar & Beer Garden. Our favourite here is the legendary How Are Ya Loveen? Made by the cocktail experts in The Cocktail Shed out in their sunny beer garden, this popular drink contains Absolut Raspberry, Lemon Juice, Cranberry Juice, Strawberry Syrup, Peach Bitters and Soda Water. What's more, Taylor's offers 20% off all cocktails from Sunday until Thursday so if that doesn't convince you to try it for yourself nothing will!
Try it for yourself at Taylor's Bar & Beer Garden, 7 Dominick St Upper // find it here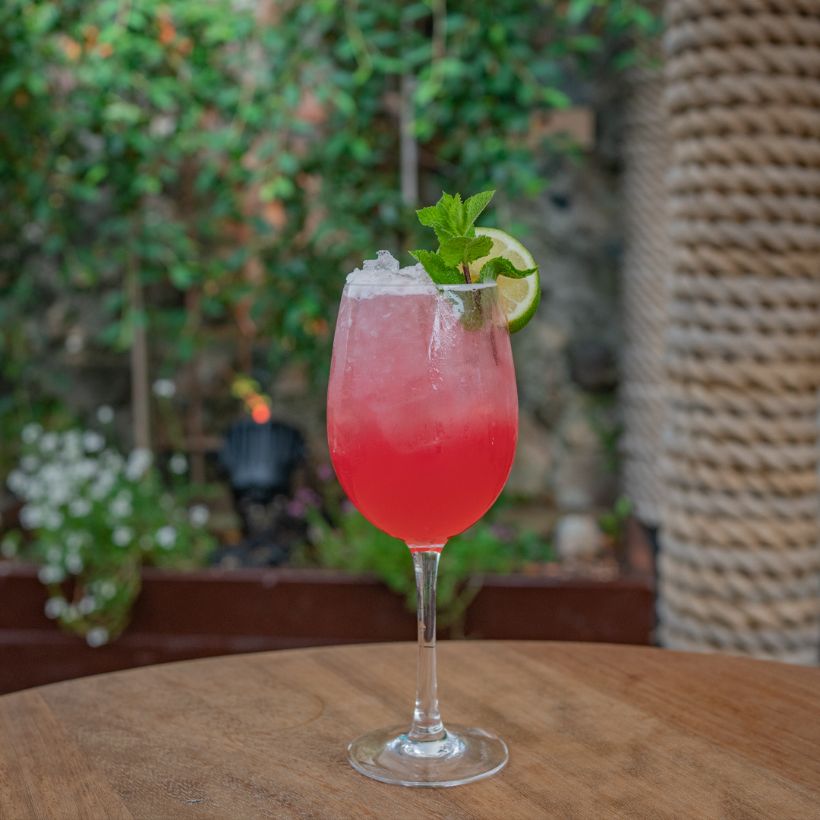 Pina Colada at Bierhaus
If you're after a cocktail made by some of the best Galway's cocktail makers and shakers around, the Bierhaus has everything you need. Our pick here is the Pina Colada, it's a subtle explosion of refreshing flavours. Made using 3 different rum blends, cream of coconut, pineapple juice and lime. This delicious take on a classic really packs a punch, get on down to the Westend and sample this beauty for yourself.
Try it for yourself at Bierhaus, 2 Henry St // find it here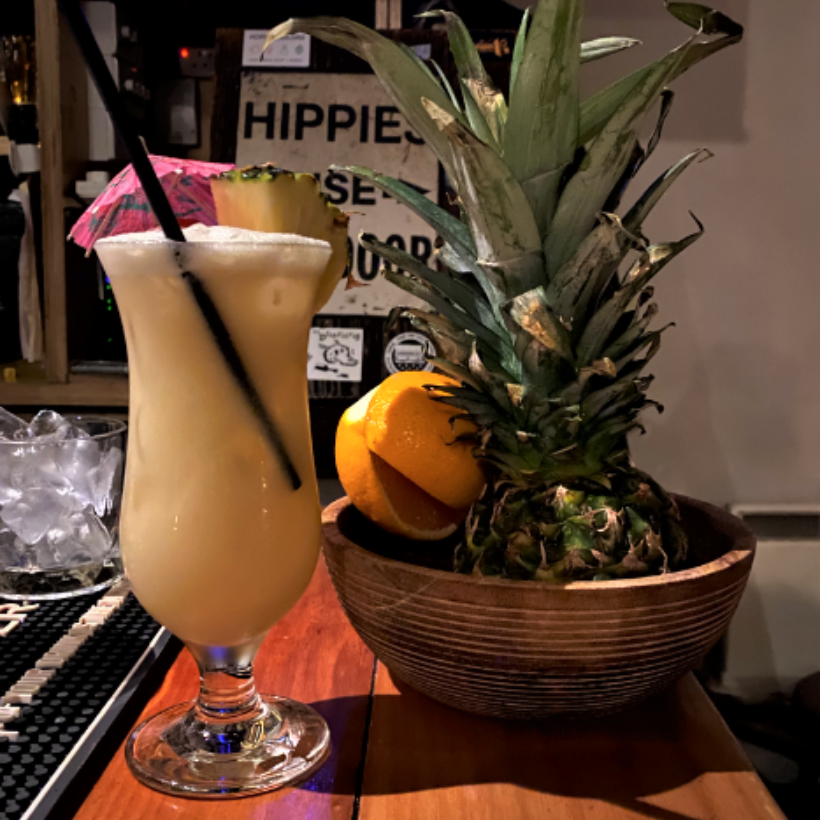 Romagna in Fog at Il Vicolo
When the sun is shining, nothing beats sipping away on cocktails in Il Vicolo's riverside outdoor terrace. It's difficult to pick just one cocktail from their cocktail list which is why when we say that this cocktail is one of the best, we mean it! The Romagna in Fog cocktail has been crafted by the expert mixologist Gabi. Topped with Il Vicolo's homemade honeycomb and made using Vecchia Romagna Brandy, Licor 43, Limoncella, Lemon, Maple Syrup with a layer of Vanilla & Prosecco foam. Doesn't it sound amazing?
Try it for yourself at Il Vicolo, Bridgemill, O'Brien's Bridge // find it here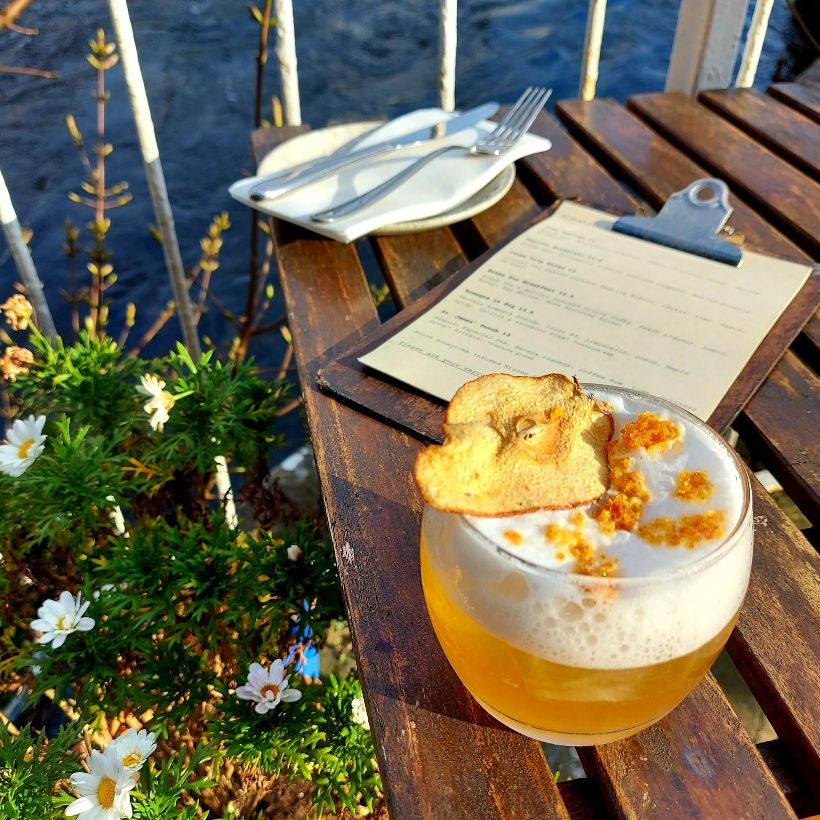 New York Sour at Harry's Bar
It doesn't get much sweeter (or should we say more sour) than this! The New York Sour at Harry's Bar is a thing of beauty and once you taste it yourself you'll be raving about it too. It's a delicious combination of Woodford Reserve, Cabernet Sauvignon, Lemon, Simple Syrup, Angostura Bitters and Egg Whites, which gives it that smooth and creamy texture. Having won awards for their cocktails in the past we can guarantee to you that this team knows a thing or two about creating incomparable delicious cocktails.
Try it for yourself at Harry's Bar, 77 Bohermore // find it here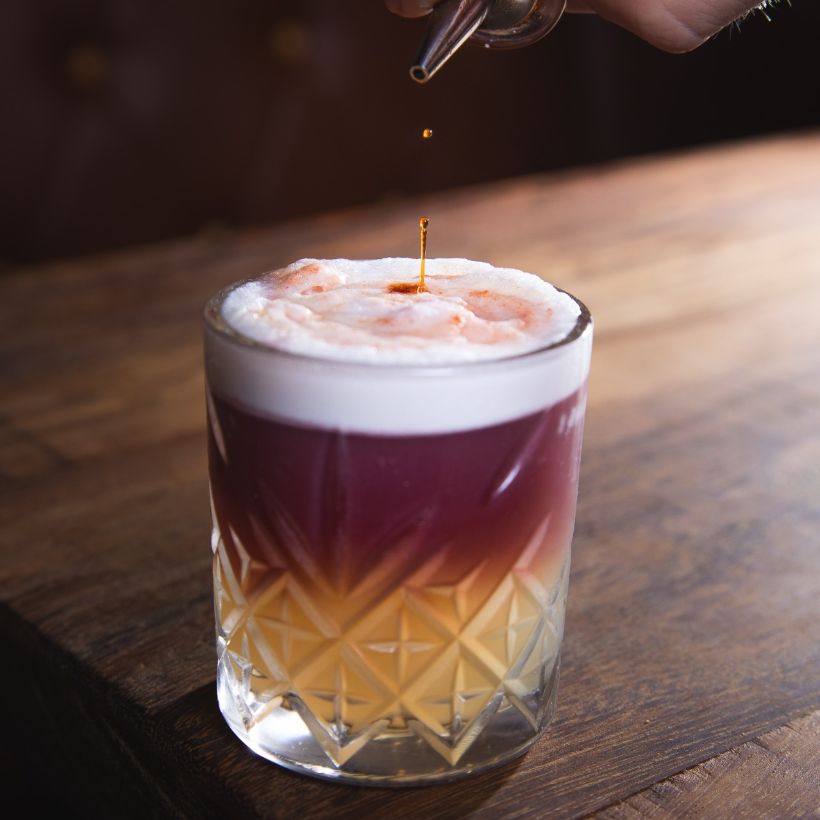 Espresso Martini at Gourmet Food Parlour
For an exquisite twist on a classic, Gourmet Food Parlour's Espresso Martini is too die for. This expertly-made version of an all-time favourite brings together their Parlour House Blend Coffee, Tia Maria and Absolute Vodka. We are certain that this is going to be one of the best Espresso Martinis you'll ever sip. It's the perfect dessert for any Gourmet Food Parlour meal so if you were wondering what to have for dinner this evening, look no further.
Try it for yourself at Gourmet Food Parlour, 14 Lenaboy Gardens, Salthill // find it here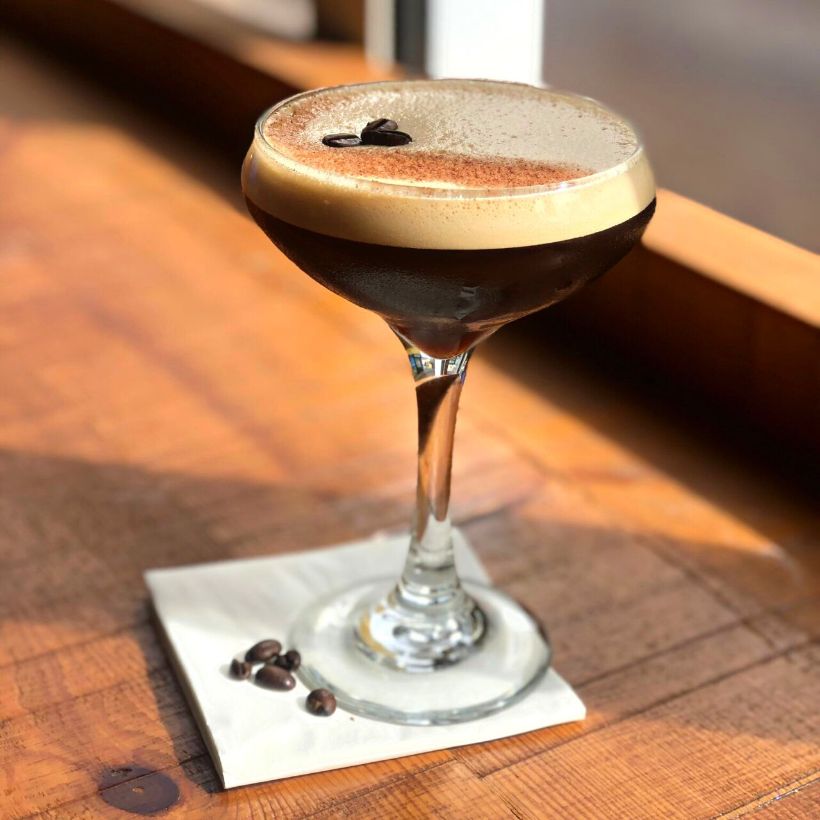 Twisted Fantasy at Hole in the Wall
A very welcome addition to this list is the fantastical Twisted Fantasy cocktail at Woodquay's Hole in the Wall. It's the perfect combination of vanilla vodka, melon liqueur, lemon and cranberry. It's so good, we guarantee you'll be ordering your second one before even finishing the first one! Hole in the wall really is the ideal party night out in Galway venue so this is the perfect excuse to bring your pals with you to taste test more from their amazing range of cocktails. Isn't that what friends are for?
Try it for yourself at Hole in the Wall, 17 Eyre Street // find it here

June Bug At The Skeff
When the sun's high, we can't think of anything better than cooling off with a fruity summer cocktail, that's why we have chosen The Skeff's June Bug cocktail for this list. From look to taste this drink is 100% summer in a glass. Featuring a delicious combination of Crème De Banana, Midori, Malibu, Pineapple Juice and garnished with a slice of Fresh Pineapple, this is the perfect drink to kick off a sunny day in Galway. Sure, didn't you know that it's always happy hour somewhere?
Try it for yourself at The Skeff, 27 Eyre Square // find it here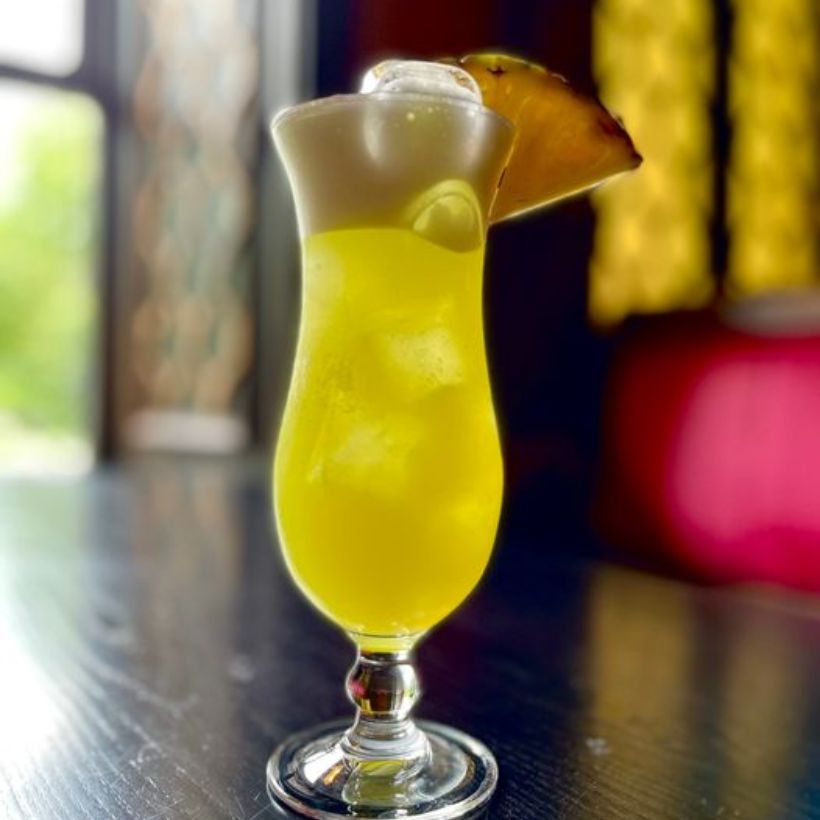 Trouble Bubble Cocktails at Ré Nao
If you haven't already visited the waterfront restaurant Ré Nao, their trouble bubble - bubble tea - cocktails are the perfect excuse too. This team believes that great dining experiences start with quality ingredients which is why all juices, syrups and infusions used for cocktails at Ré Nao are made fresh from scratch at their cocktail bar. They are the only place in Galway serving bubble tea cocktails so be sure you pop in and taste it for yourself. We promise you'll be ordering another straight away!
Try it for yourself at Ré Nao, Spanish Arch // find it here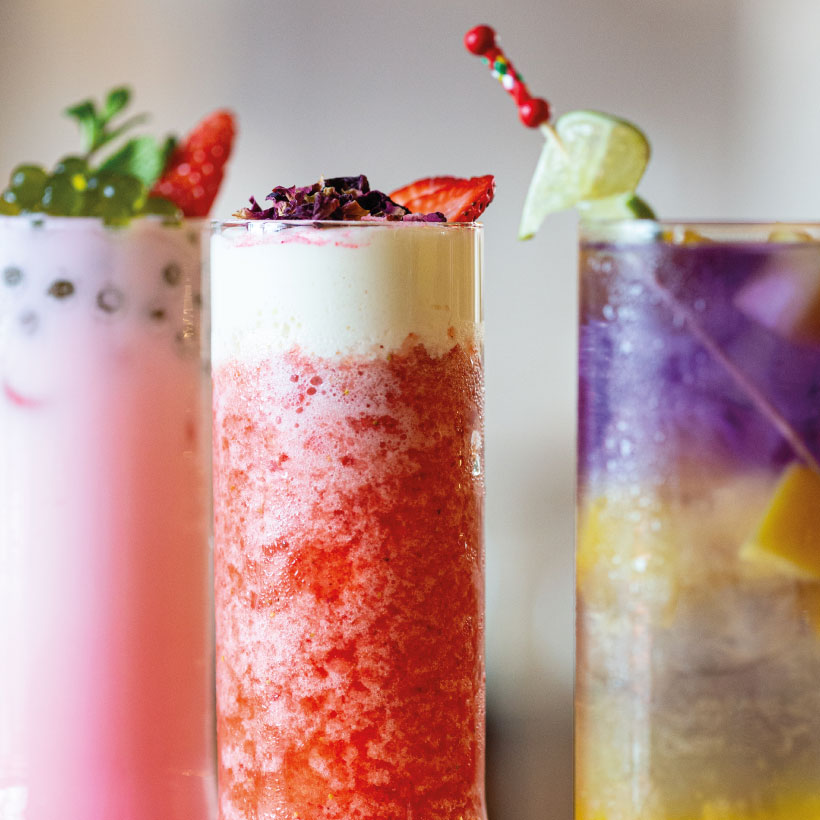 The Mad Ting at Sophie's Restaurant & Terrace at The Dean
Everyone should experience an evening out enjoying exquisite food and drink with a side of stunning panoramic views over Galway city at Sophie's Restaurant & Terrace. Speaking of gorgeous sights, check out their stunning cocktail menu which features our recommended The Mad Ting cocktail. Served in a ting can, this boozy drink is made using an incredible mix of Havana Especial Rum, Lime, Passionfruit and Ting Grapefruit Soda. This is just one drink from a range of cocktails so good you'll wanna work your way through the entire menu.
Try it for yourself at The Dean Galway, 78 Prospect Hill // find it here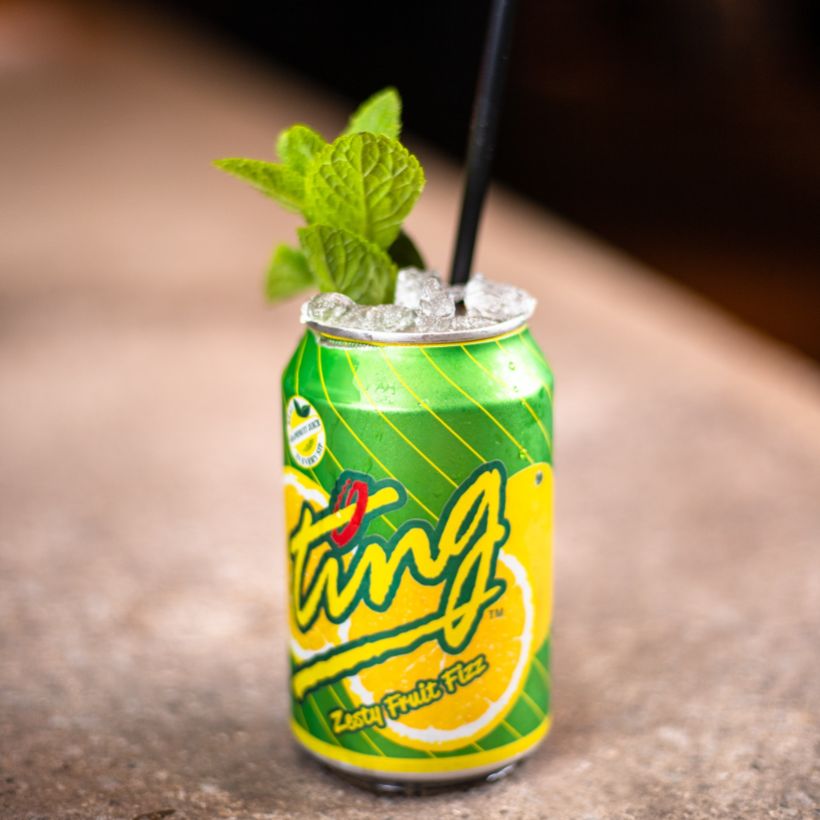 Tiki Passionfruit Punch at The Hardiman
When it comes to creating unforgettable flavours, the team at The Hardiman's Oyster Bar have quite the history of wowing their guests with exceptional cocktails. Our top pick, the Tiki Passionfruit Punch, has been expertly crafted using Bacardi, Aperol, Lime, Passionfruit Syrup, Sugar Syrup and a dash of Pineapple Juice. The result looks absolutely stunning but trust us when we tell you it tastes even better.
Try it for yourself at The Hardiman, Eyre Square // find it here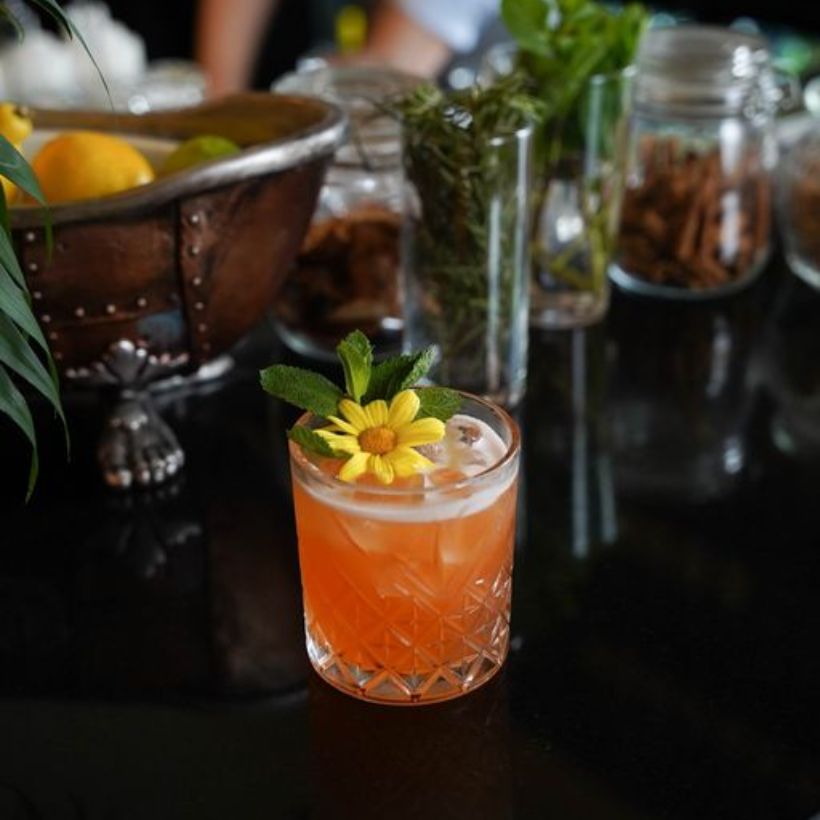 Andean Agua Fresca at Caribou
Feast your eyes on this special boozer creation! Expertly crafted by Jack, if you're in need of a refreshing midweek drink, we can't think of a better recommendation. This delightful cocktail contains a delicious combination of Pisco, Strawberry, Coconut Water, Lemon, Sugar and Mint and trust us when we tell you its tastes every bit as good as it sounds. Make your work week that bit better and treat yourself to after work cocktails at Caribou.
Try it for yourself at Caribou, 31 Woodquay // find it here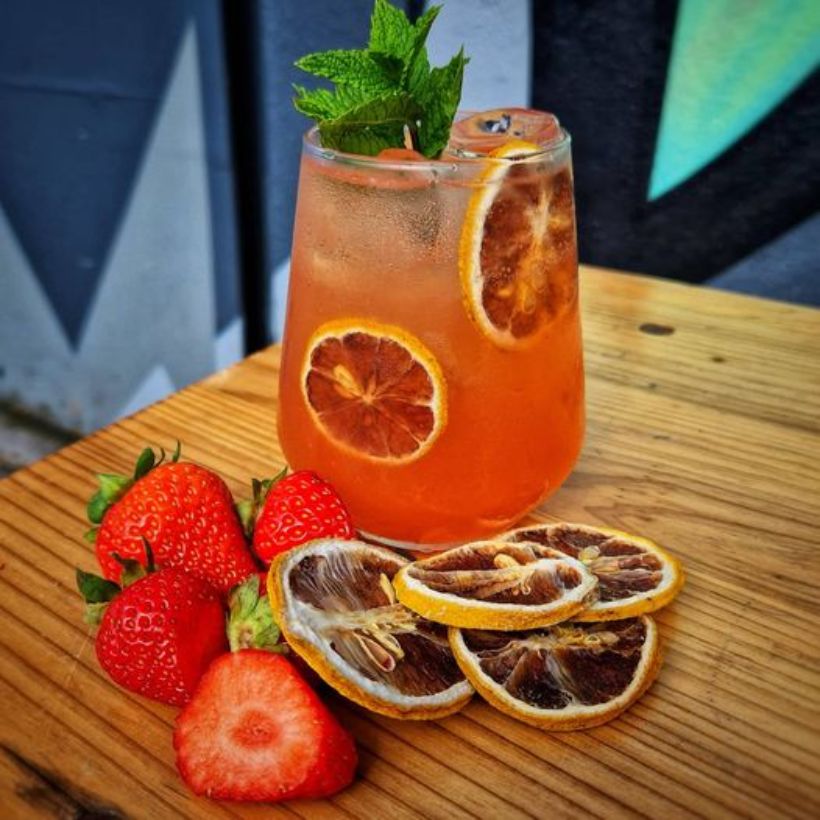 Published on Updated on