If you have no idea what bubble tea is and feel a bit out of the loop, don't worry you're not the only one! That's why we here at This is Galway have decided to put together our own guide on Galway's latest craze - bubble tea - and we can assure you, you'll be experts by the end!

"What's bubble tea?", I hear you ask! Well let's take a dive into the world of tapioca pearls and milk tea and get to know it all a bit better. Read on to discover all about bubble tea in Galway..
Bubble Tea is a cold drink made from tea, sweetened milk or other flavourings including fruit, and tapioca pearls/boba (the bubbles of bubble tea). Did you know bubble tea originated in Taiwan in the 1980s? You see, the more you know...
Where to try Bubble Tea in Galway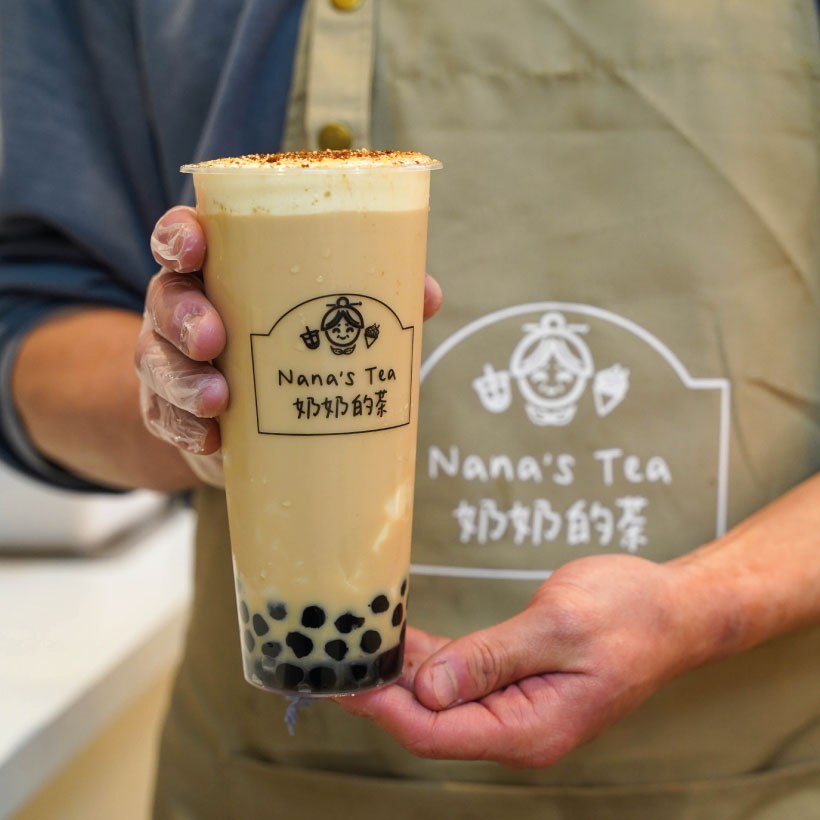 Nana's Tea
It's all things bubbles at Nana's Tea, from the bubbly staff to the deliciously chewy tapioca balls everything is bright, colourful and fun. The menu is packed with unusual but yummy flavours, such as the cheese tea which is a mixture of cheese foam and premium tea. From milky iced teas to zingy fruit drinks, they are all bursting with flavour, colour and the signature bubbles! Match your bubbly drink with one of Nana's famous bubble egg waffles and you're sure to leave this pretty shop with a bounce in your step.
60 Main St / more here 

Ré Nao
When it comes to trying bubble tea for the first time, Ré Nao makes the ordering process easy. Laid out in four simple steps, you'll have the drink of your choice in your hands in no time. Choose a tea base, flavouring/fruit, chewy bubbles flavours and drink temperature and let the team work their magic. Ré Nao is the only spot in town where you can enjoy an alcoholic bubble tea, these trouble bubble cocktails are delicious take on the popular tea drink. Whether you prefer an alcoholic or non-alcoholic bubble tea, there's nothing quite like relaxing in their outdoor seating area with a Ré Nao bubble tea drink in hand.
1 Portmore, Spanish Parade, Galway / more here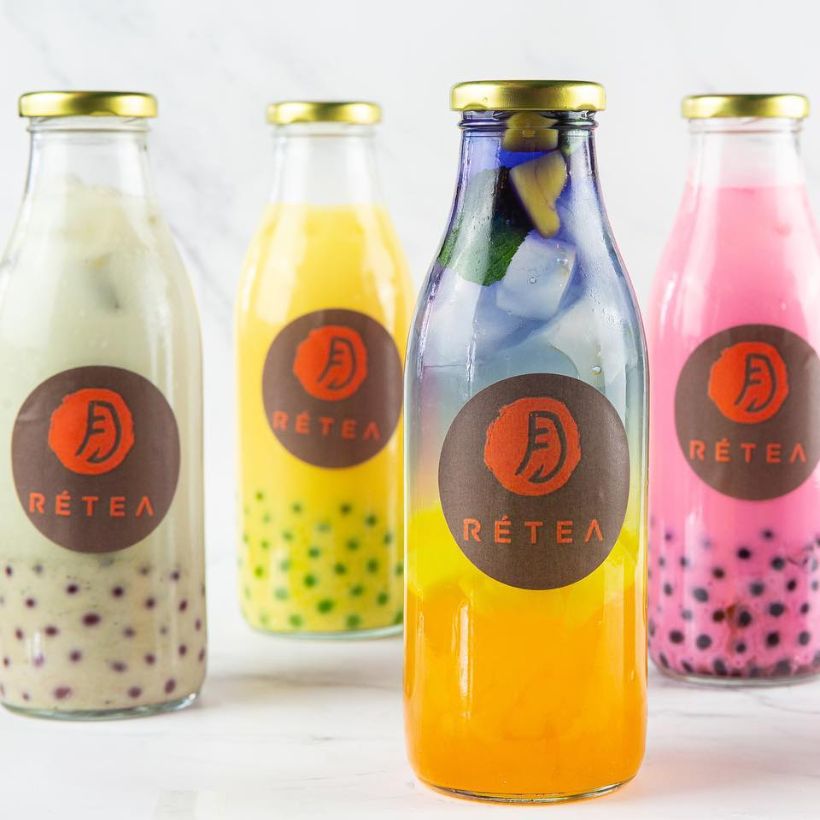 Ré Tea
Bubble Tea is a signature menu item at Ré Tea, these unique looking drinks are perfect quick snack for when you're on the go.  Simply, pick and choose your favourite flavours, teas and fruit and enjoy all the refreshing goodness of bubble tea.  Ré Tea specialises in Chinese street food so you can enjoy your bubble tea with a sweet or savoury handmade Jianbing (a thin, crispy pancake) to go. When the sun's high and the weather warm nothing beats sitting out along the Spanish Arch with a bubble tea and savoury Jianbing, watching the world go by. Keep your eyes peeled for all of the bubble tea related deliciousness they've got to offer by giving them a like and follow them on their Facebook page here to find out more.
6 Quay St / more here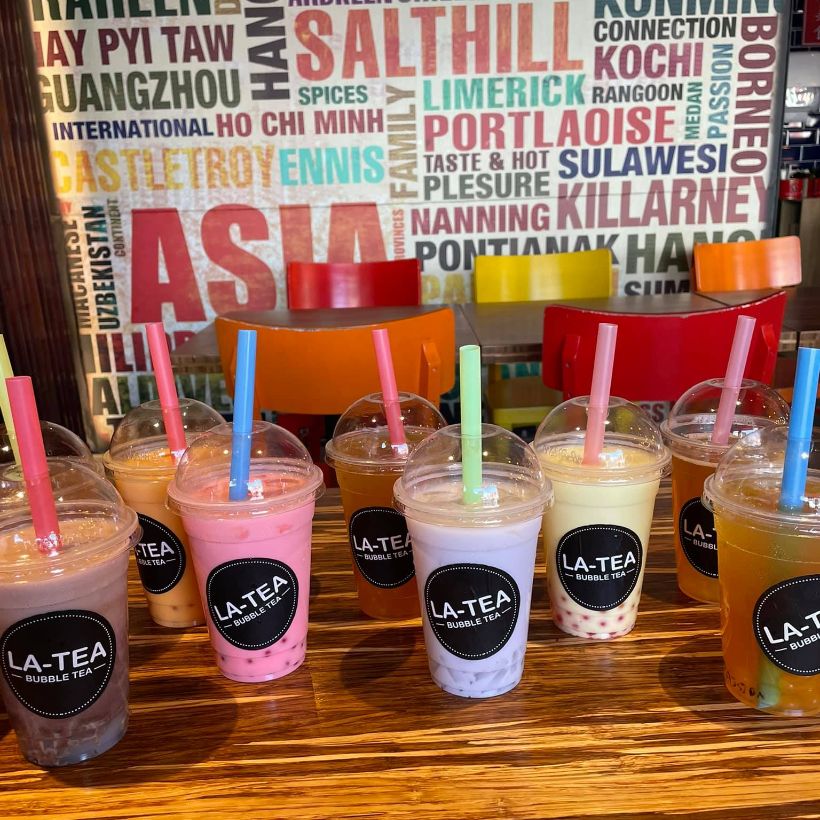 Lana Salthill Asian Street Food
Exclusive to Lana's Salthill location, La Tea is Lana's own exciting take on Galway's bubble tea craze. Find all your favourite bubble tea flavours on their set menu and sate that bubble tea craving. With fragrances and flavours that will make your mouth water just from reading the menu, you'll find a huge range of bubble teas and Asian street food dishes to suit all tastes. If bubble tea is one of your life's passions or if it's your first time trying this cold drink, you can't go wrong with a fruity bubbly la tea from Lana in Salthill.
224 Upper Salthill, Salthill / more here 
Over the Moon
While you are treating your sweet tooth to all of the sweet deliciousness at Over the Moon, you can be slurping down their brand new range of bubble tea. With a variety of set bubble tea options to choose from, all your sweetness needs are covered at this Galway city centre ice cream parlour. Make your day a bit more bubbly and spoil yourself to their bubble waffle with your choice of toppings along with your bubble tea pick. We can't think of a better mid shopping spree snack so call in the next time you're in the area and treat yo'self!
Shopping Centre, Eyre Square / more here
Published on Updated on