THE COCKTAIL GUIDE
Contrary to popular belief, it's not all creamy pints of Guinness and traditional tunes out wesht. Elegance, class and luxury ooze from the fine establishments lining our city's streets, drawing us in with the tempting aroma of herbs, spices, fresh fruit and, well, alcohol.

To help you elevate any evening with an expertly created cocktail, we've put together a guide to the very best places to savour these splendid mixed drinks. We've even included some chats with two of Galway's finest mixologists and a recipe for one of our very favourite drinks to make at home.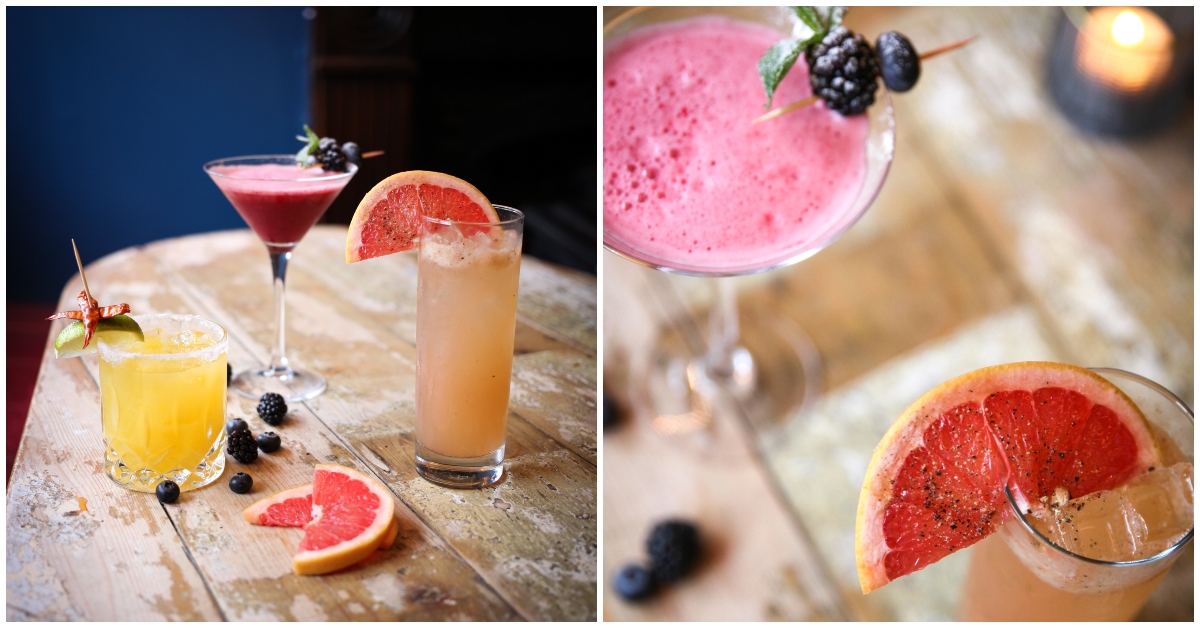 MASSIMO
At the heart of Galway's Westend, Massimo has quite literally got everything you need for a quality night out. With a late bar Thursday, Friday and Saturday, as well as DJs, dancing and all the booze you could hope for, this spot supplies an atmosphere like no other and their cocktail offerings are next level. Mixing up all the classics alongside some of their very own creations, Gabi Juillet knows exactly how to serve up a mean drink.
"I've been working in Massimo for over a year and a half now and being in charge of cocktails is truly an honour. The current menu has got a few classics like the Espresso Martini and Mojito, as well as my own creations like the Bóithrín – a gin based cocktail with elderflower liqueur, homemade blackberry purée, honey syrup and lemon juice – and the Ruby Tuesday, which consists of tequila blanco, Chambord, grapefruit juice, lime juice, agave and black pepper. I try to ensure all purées and syrups are made in house and that everything is high quality." – Gabi.
10 William St West // MORE HERE
HARRY'S BAR
Best known as one of Galway's most comfortable sports bars, this place is no one-trick pony. While there are delicious grub and thirst-quenching pints aplenty, Harry's are also renowned for their unique cocktail creations. Taking their own spin on the classic espresso martini, gin bramble and mojito, the team have gone above and beyond to invent some brand new drinks for every occasion. For the sweet and fruity lovers, test out their mouth-watering range of strawberry, raspberry or passion fruit daiquiris – or if you're feeling more adventurous, give their Kopperberg strawberry & lime gin daiquiri a try. For the hangover from hell, cure it with an orange Lucozade daiquiri to ease you back into looking at the texts from the night before. Or, go full Eiffel 65 and try their Blue WKD daiquiri.
77 Bohermore // MORE HERE
ELECTRIC ARCADE
If you're looking for a spot to get your geek on, Electric Arcade's got all the delightful cocktails, tasty bites and dozens of retro arcade games to keep you entertained. Slide on up to the bar to order a video game-themed cocktail from a bartender who'll not only understand but appreciate your nerdy puns. Sip an Espresso-Mariotini while you level up in Donkey Kong, or munch pulled jackfruit vegan nachos alongside a nerve-wracking game of Jenga. Game tokens cost just €1 for 2, but make sure to pop in on a Tuesday to play for free. The only bar in Galway that offers a fully immersive VR experience, Electric Arcade serves up a healthy dose of competition and good craic with your cocktails.
36 Abbeygate Street Upper // MORE HERE
SEVEN BAR
Seven Bridgestreet's phenomenally popular strawberry daiquiri, espresso martini and Long Island iced tea are eclipsed only by the Bridgestreet Breezer – an exclusive original made up of Gunpowder gin, elderflower liqueur, vanilla, fresh lime and muddled strawberries, all topped off with soda. According to General Manager Dwayne, "its popularity speaks for itself" and he's keen to point out that while the cocktail bar is a very important element, Seven also offers a full gin menu with quality and presentation at the top of the agenda. Live music is an important part of their entertainment offerings, with different live acts every night and top DJs playing into the early hours of the morning on Fridays and Saturdays. Seven is the perfect place for group drinks, a private party or just a tasty drink in a good atmosphere.
5-7 Bridge St // MORE HERE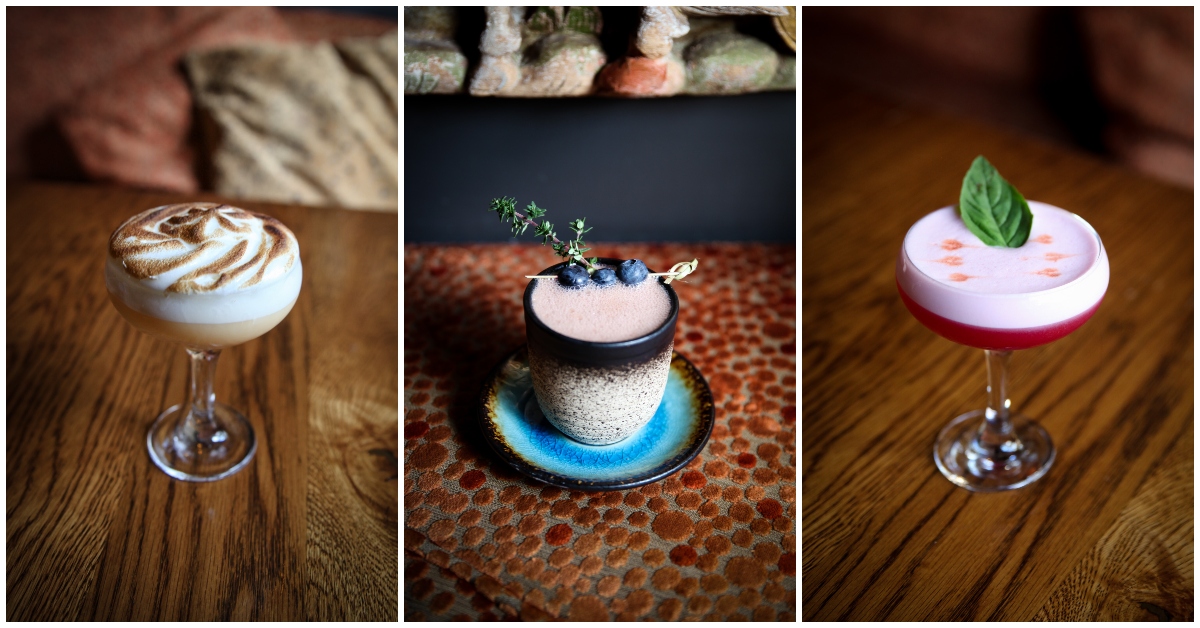 BUDDHA BAR
Escape the hectic city streets by ducking into Buddha Bar, where you'll find a unique blend of Asian and Irish culture throughout their many boozy offerings. Buddha Bar values their customers' trust in their creativity and mixology methods, aiming to exceed expectations with every visit. Making a public house a public home, the crew are constantly on the top of their game and will whip up just about anything you want. They could well even make one up on the spot – to keep things extra individual. Promoting local, homemade ingredients, there's an intricate array of offerings behind that counter with plenty of infusions and fat-washed spirits to elevate the flavour of your drink.
According to mixologist Tom Fallon, everyone who enters a bar should have a personalised experience. "I want to make menus a thing of the past. Bring the customers out of reality and let their feelings from the week guide their taste buds on the night". Tom uses his creativity to give the customer a cocktail unique to their request. You can see from their constantly evolving menu that innovation is of paramount importance. Tom recommends the Quiet Night In, which is made up of Jalapeno infused vodka, homemade ginger, papaya, carrot and turmeric shrub, lime and mango, which is served up in a quirky noodle box!
14 Mary St // MORE HERE
THE FRONT DOOR
At the forefront of Galway's social scene, the Front Door has live music and a late licence every night of the week, so you're guaranteed a good time under this roof. With all the ceol, craic and booze you could hope for, they've got over 20 different cocktail creations for you to choose from. 'The Look Book' menu includes the ever-popular 'Wild Atlantic Way' cocktail, which is made using Nora's Irish Gin – a creation made by the adjoining gin bar Tigh Nora. They've also got all your favourites on offer and just about every other tipple you could be after to keep that thirst quenched. Whether you want to perch on a bar stool or unwind beside the fire, there's plenty of room for everyone inside the Front Door.
8 Cross Street Upper // MORE HERE
THE LIQUOR LOUNGE
Just upstairs in The Dáil Bar, you'll find something straight out of your cocktail dreams. Eye-catching from the moment you arrive, the award-winning Liquor Lounge's striking shelves are brimming with a varied selection of premium spirits, wine, bubbly, whiskey and gin, as well as a range of craft and draft beers. The highlight, however, has to be their bespoke cocktail menu. With a host of original and classic cocktails, you've got to give their Zombie and Galway Girl creations a try. They've even got a monthly Cocktail Club and Espresso Martini Fridays, so prepare to meet some like-minded cocktail friends while you're sipping.
42-44 Middle St // MORE HERE
HYDE BAR
Well established as one of the most exclusive and opulent venues in the West, Hyde Bar's stylish interior and stunning array of drinks has made it the place to be on a night out. From bottomless brunch to date nights, it's one of the most photographed venues in the city, which is in no small part down to their gorgeous cocktails. From Galway Bae and Baby Got Daq, to the sumptuous Flat White Martini, not only do the cocktails look good but they taste incredible. Make sure to share the love and tag Hyde on Instagram when you're in for a tipple.
Forster Street // MORE HERE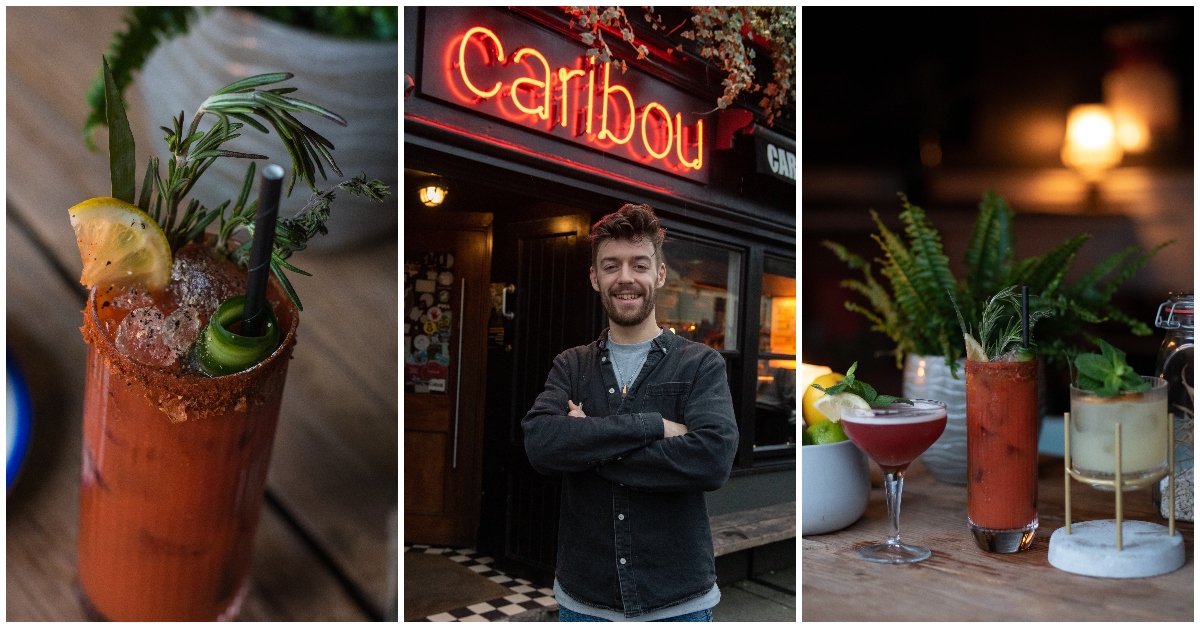 CARIBOU
One of those places that have perfected the basics, Caribou are constantly going that little bit beyond, adding little nuances that make it far more than the sum of its parts. Dedicated to providing the customer with a memorable experience, the team will welcome you with open arms and walk you through their huge selection of craft beers and spirits or the grub on offer. It's all about creating a comfortable place to share stories, food, drinks and maybe even some smack talk over a board game. With rotational beers flowing on draught, specials mustered up in the kitchen daily and plenty of experimentation in the cocktail bar, there's always something new to try. Their latest drinks menu includes exciting creations such as Coco Cherry Blush, which is an ode to the harvest and foraging, marrying sloe gin, cherry lambic beer with lemon, coconut, mint.
31 Woodquay // MORE HERE
THE SKEFF LATE BAR & KITCHEN
When you walk through the doors of The Skeff Late Bar and Kitchen the old-world décor, dark furnishings and blazing hot fires will transport you back in time. Weave your way through the maze of cosy corners and vibrant bar areas to find the ideal spot to spend the evening. With live bands and DJs creating an electric atmosphere nightly and mixologists shaking up tasty cocktails, it is easy to see why this is the place to be any night of the week. As well as all that, their food offerings are seriously tasty so whether it's breakfast, lunch or dinner you're after – you'll be leaving with a full stomach and a happy head. Make sure to keep an eye on their social media for details on upcoming events, like their Fashion and Beauty Bootcamp in aid of Cope Galway in celebration of International Women's Day on Sunday, 8 March.
27 Eyre Square // MORE HERE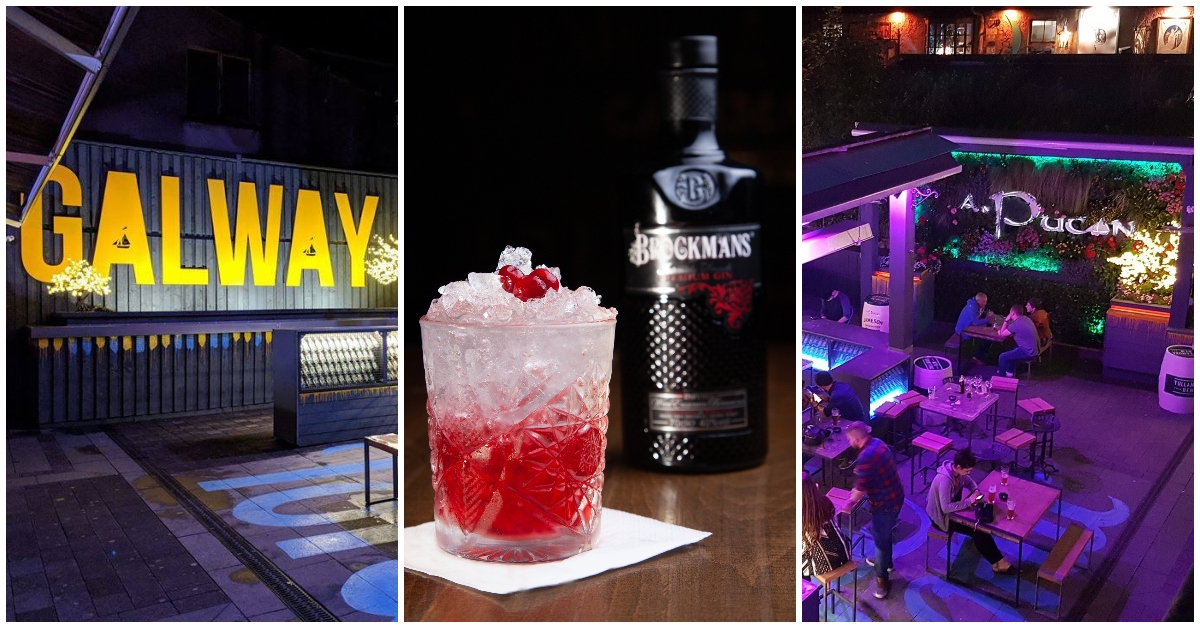 AN PÚCÁN
It's easy to see why An Púcán is one of the city's most popular venues. Their delicious food, fantastic live music and live sport offerings have made this place universally loved and their new cocktail menu has given us a reason to fall in love with Púcán all over again. Not only have they kept some of the old favourites, but there's a host of amazing new creations to try out and the best part is that these cocktails are still available with 20% off weekly from Sunday to Thursday – so there's no excuse not to get in and enjoy some of Galway's best drinks.
11 Forster Street // MORE HERE
1520
Right in the heart of the Latin Quarter, 1520 it is absolutely buzzing every weekend without fail. With live tunes seven nights a week, the bar has a welcoming atmosphere, an energetic team of staff and an eclectic mix of customers who enjoy the laid back feel and comfortable surroundings. Apart from the décor, 1520 has become recognised as one of the premier places to get cocktails in the city and their amazing new menu features all the crowd favourite, but the Double Bubble Daiquiri really steals the show – the smoke effect is always a crowd pleaser.
14 Quay St // MORE HERE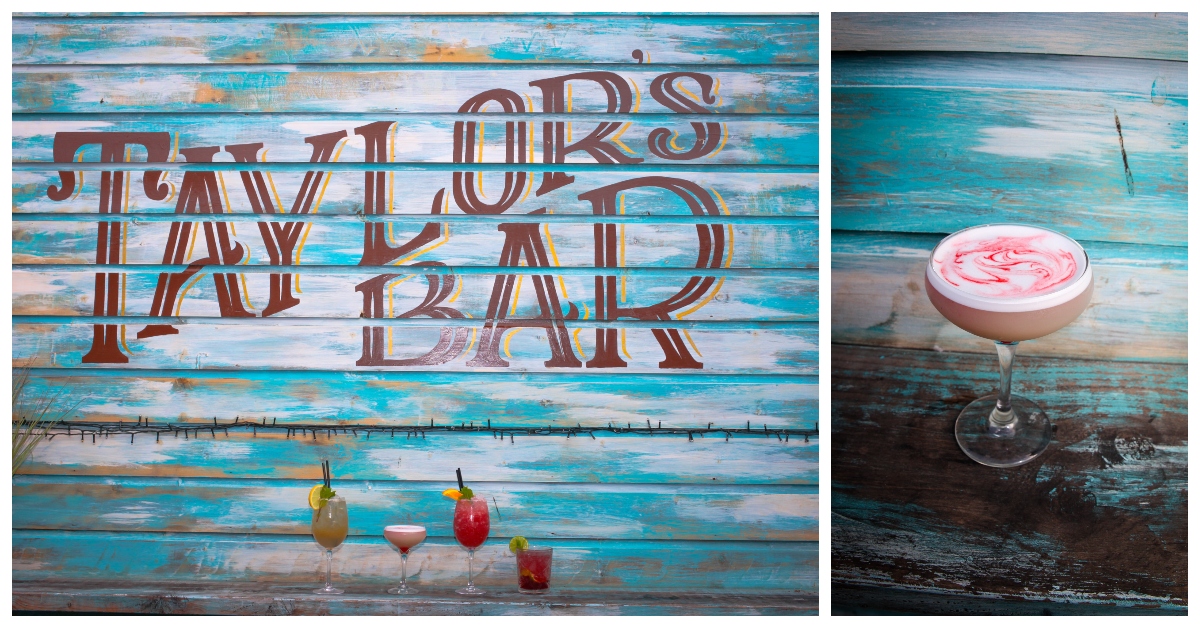 TAYLOR'S BAR
With a growing reputation for their extensive selection of cocktails, Taylor's Bar have got over 15 options to choose from. There is, however, one particular cocktail that has everyone excited and that's the G2020 Sour, which celebrates the city as the European Capital of Culture and offers an authentic taste of Galway right here in the West of Ireland. The drink's made with local Micil gin, violette liqueur, lemon juice, passion fruit syrup, pasteurised egg whites and cranberry bitters. As well as all that cocktail goodness, Taylor's is an award-winning whiskey bar with a great selection of live music every night of the week. They've even got live DJs belting out tunes on Fridays and Saturdays nights and don't even get us started on their sun-trapped and heated beer garden.

7 Dominick Street Upper // MORE HERE