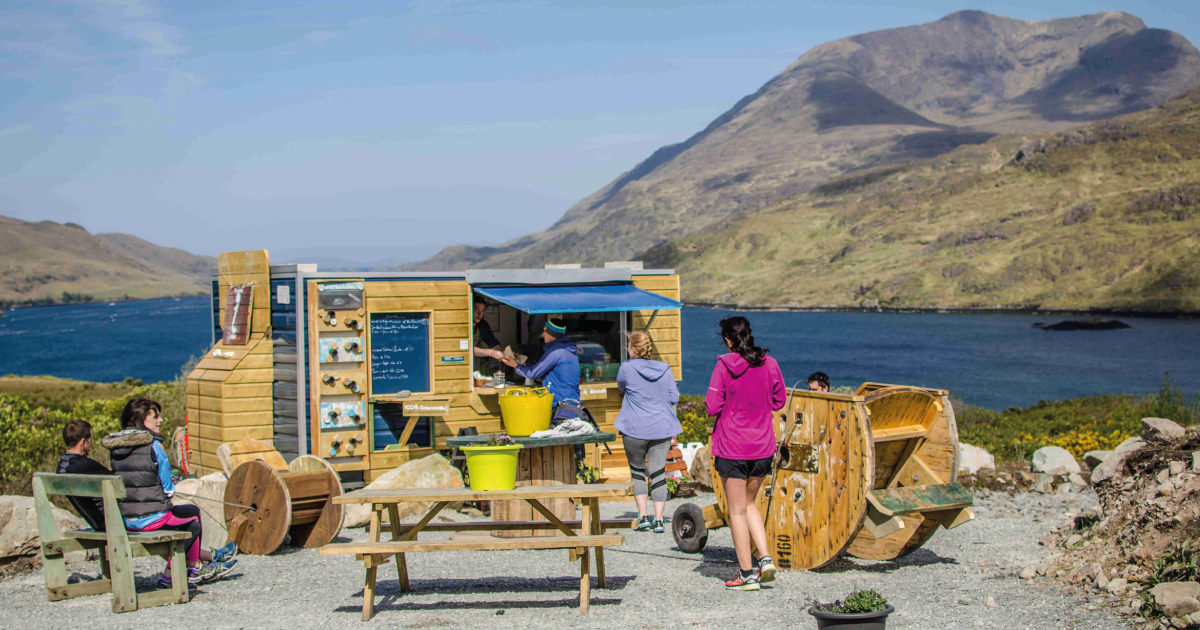 INSIDER'S GUIDE TO THE FOOD TRUCKS OF GALWAY
If you haven't been checking out the insanely tasty and diverse food trucks dotted throughout the county of Galway, what the truck have you been doing?! Falafel, burgers, donuts and more, whatever your preference, there's a food truck that'll have something for you. Here are some of our favourites…
MISUNDERSTOOD HERON
Fancy tucking into a tasty meal and slurping back a warm cup of coffee while enjoying the stunning views of the Killary Fjord? This award-winning food truck serves up the delicious flavours of Connemara in an al fresco dining experience like no other. Their excellent food and unparalleled dining experience has even landed them a spot of Lonely Planet's top 10 coolest food trucks in the world list! High praise indeed. Their ever-changing menu is always filled with flavourful and local ingredients that are sure to have your mouth watering. So do yourself a favour and stop in for a cuppa and a chat.
087 991 5179 // more here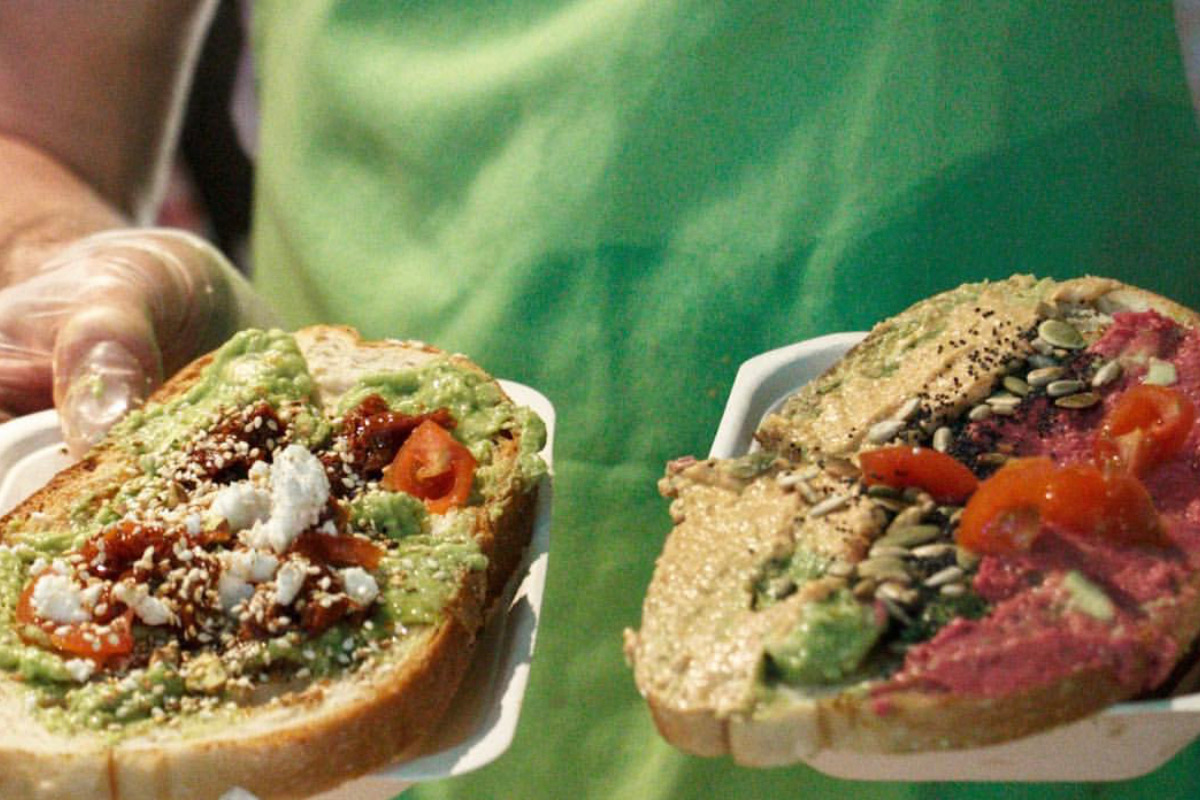 AVO NICE DAY
Millennials, this one's for you. Every Saturday from 10-6, get your avocado on toast fix at Aras Na Gael. Serving up healthy and delicious avocado inspired grub, curators Keith and Emmett grow most of their own vegetables and have even created their very own kombucha, All About Kombucha! They've been doing this since 2017, so it's safe to say that this foodie duo have a real passion for what they do.
085 878 9949 // more here
BOXTY'S
Starting out as a humble food van, Boxty's has transformed into a converted horse box with a fully functioning kitchen. Serving up the many tastes of Ireland, from the stalwart breakfast bap to stuffed boxty pancakes, owner and mastermind Michele Kilkenny does these delicacies justice. Available to cater any of your private events, make sure to check out Boxty's on social to see what they're all about!
087 616 2618 // more here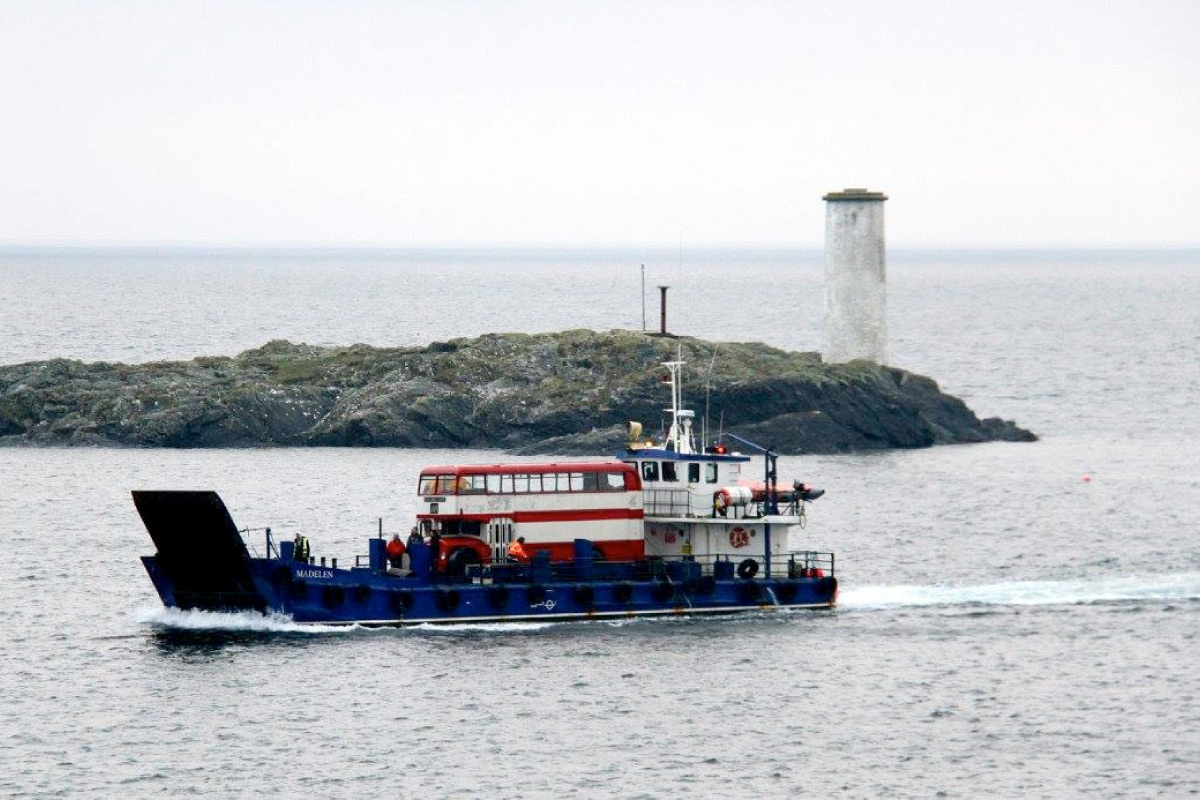 INISHWALLAH
Who would have thought you could find delicious Asian inspired food on an old double-decker bus in the heart of Inishbofin? Kartika, the proprietor and chef, creates amazing concoctions, from flavourful flat bread to beetroot burgers to delight the taste buds of those who visit the island. Plenty of veggie and vegan options are readily available, as well as some meaty treats. It'll be the highlight of your visit!
087 287 4139 // more here
THE GOURMET OFFENSIVE
Having evolved into a brick and mortar restaurant on Mary Street, TGO Falafel keep in touch with their food truck roots every weekend at the famous Galway market, where it all began for them. Serving up delicious veggie and vegan food, the TGO clan even pop up at a number of festivals, so you're sure to see their lovely faces over summer.
091 865 924 // more here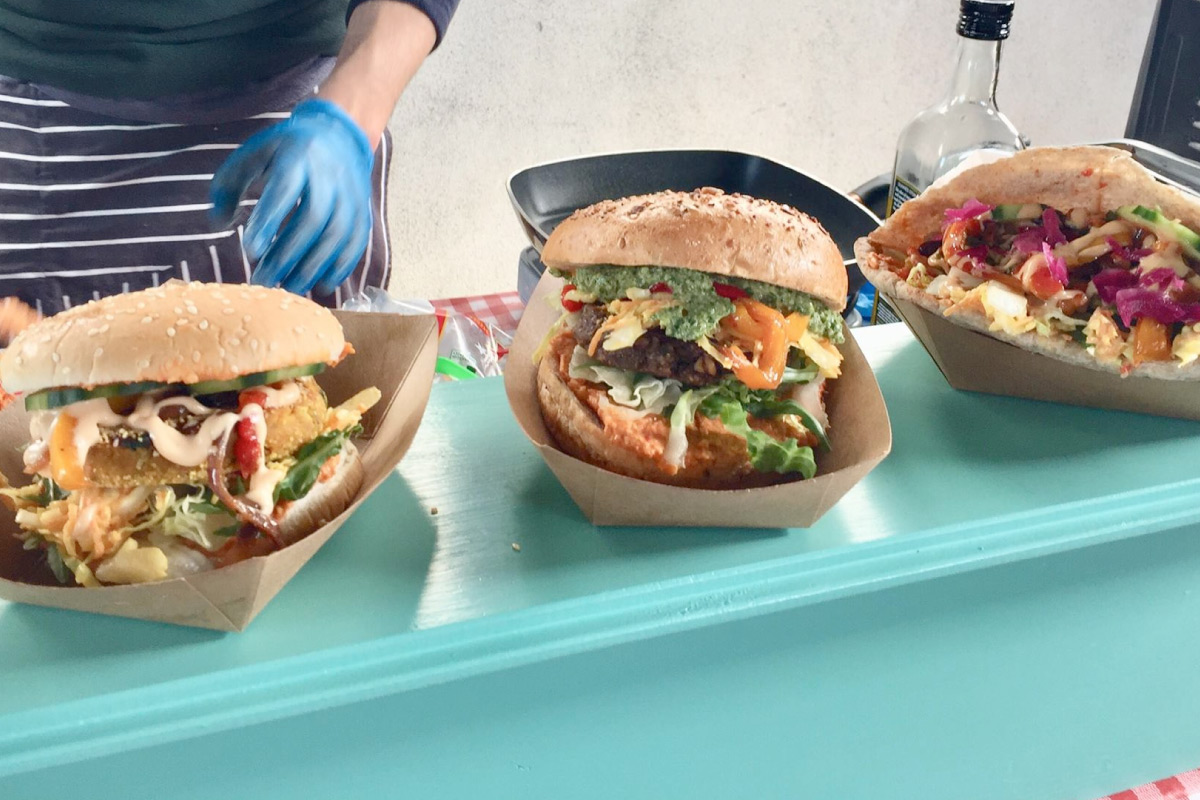 LEGUME
Inspired by wholesome and healthy food, Luke and Liz Nolan whip up the most delicious vegan and vegetarian fare for the people of Galway on Fridays at the Moycullen Market and on Saturdays at Tiny Traders. Their creations are to die for, from their comforting veggie burgers to their scrumptious salads. Our mouths are watering just thinking about it!
085 242 8862 // more here
HANDSOME BURGER
Winners of the best beef burger in Ireland 2019 and one of Galway's favourite spots, Handsome Burger have been rising in prominence for years. Starting off as a pop-up market stall and growing from strength to strength ever since, best friends Rory McCormack and Cathal O'Connor have set up their very own permanent location and have expanded their reach to Dublin's Eatyard. The lads still dust off their good old food truck for the odd event here and there, so make sure to keep an eye on their social media!
091 533 992 // more here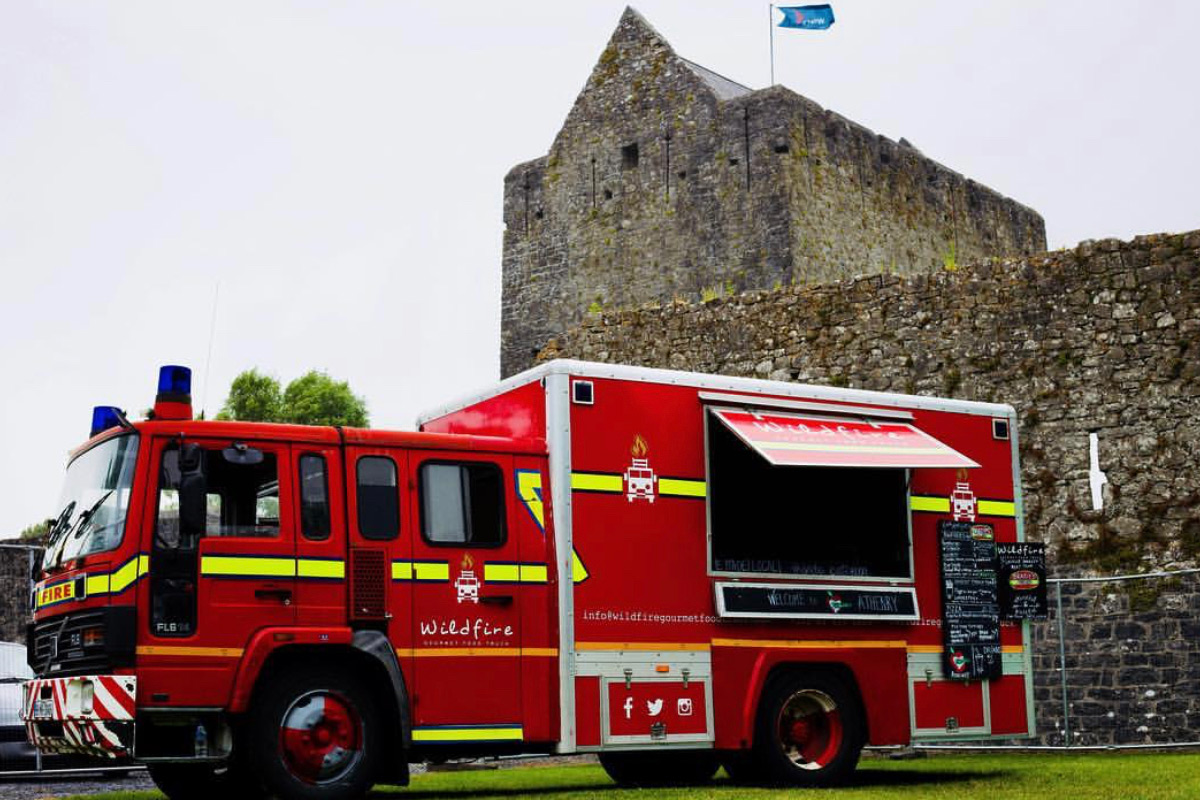 WILDFIRE GOURMET FOOD TRUCK
This remodelled vintage fire truck will come to the rescue when hunger strikes! Available to cater any occasion, Wildfire Gourmet Food Truck will make your wedding, birthday or corporate event one to remember. Everything is lovingly homemade with local and fresh ingredients, and the curry chips are next level! You'll find the truck behind the astro pitches out in Oranmore, so whether it's a burger or pizza, stop in for a bite on the way!
083 839 0688 // more here
DOUGH BROS
From humble beginnings as street food truck to becoming one of Galway's most loved eateries, Dough Bros pizza is some of the best in the land. Preparing each and every pizza to order in a massive wood-fired oven, the queues to their permanent restaurant are usually out the door. They've got plenty of awards that speak to their delicious offerings, the lads also serve up some grub in O'Connell's, Thursday to Friday! Keep your eyes peeled, they may well be dusting off the food truck yet.
091 395 238 // more here