Crunchy, crispy and oozing cheese...is your mouth watering yet? A simple sandwich can often be overlooked but, when it's done right, it's so much more than the sum of its parts.
Here are our picks to get your hands on that dreamy sandwich around Galway!
Meltd
Founded by Steve and Jason, two local lads with a love of the food industry. Meltd is the new sambo hot spot in town. This takeaway sandwich shop offers an unbeatable menu of hot cheesy Meltd sambos and we for one absolutely love each of their offerings. The buttered sourdough melts include the cheesus (which contains exactly what you think), honey buffalo, notorious P.I.G and the G.O.A.T. You seriously need to check out this place for yourself, we can guarantee that your tastebuds will thank you.
City Centre // Find out more here...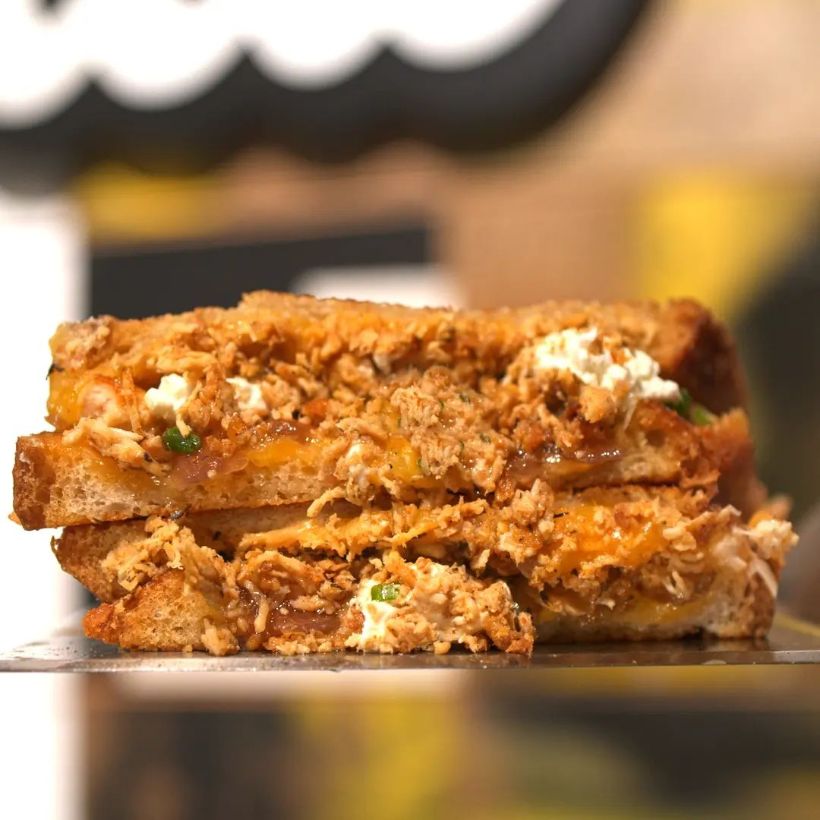 Top Shelf Coffee Bar
Located just beside Galway Coach Station, Top Shelf is the ideal place for you to get your toastie fix before you hit the road or if you've just arrived into Galway. Looking to try one of best sambos in Galway? Look no further than their Cuban Sandwich, combining fresh sour dough from Loam and McCambridges' honey baked ham with gooey Emmental cheese, pickles and a lashing of mustard. Pair this cheesy goodness with some delicious coffee - a perfect lunchtime combo.
Fairgreen // Find out more here...
Niche
A hidden gem outside the city, Niche is serving up some serious sandwiches, one of which you can see in the feature photo of this article... isn't it absolutely drool-worthy?! Located in Tuam town, this spot specialises in sandwiches and burgers - basically anything with carbs and melted cheese, absolutely dreamy. The 'Cheese Toastie' is perfect for any veggies out there, or even for you cheese lovers. Definitely on the must try list!
Tuam // Find out more here...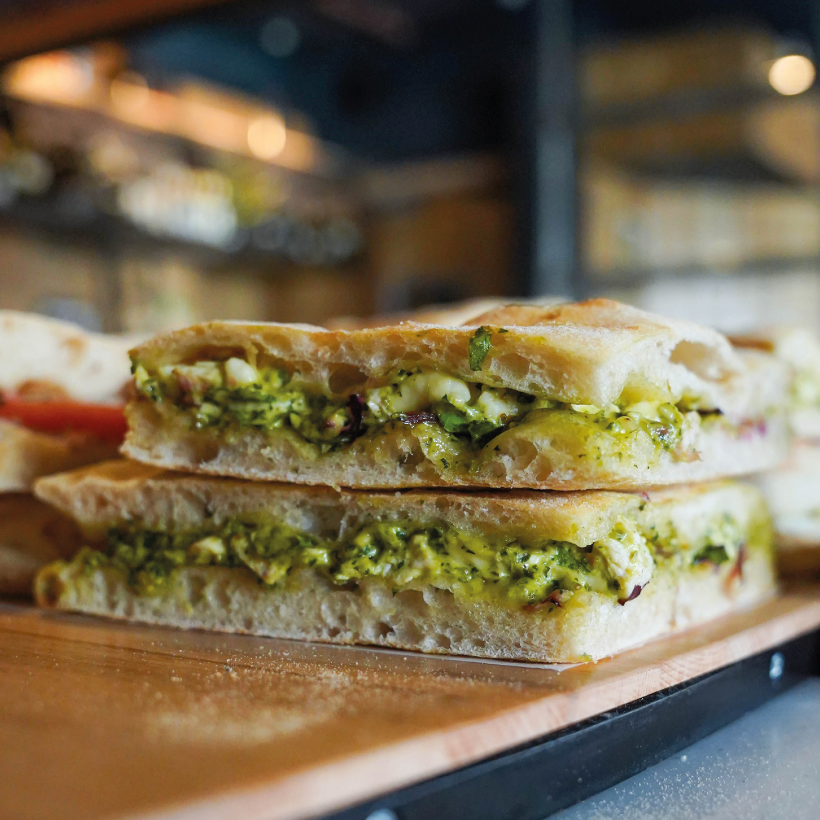 Magnetti's
For a sandwich with a little bit of continental flair, head to Magnetti's in Salthill. Overlooking The Prom, this bright and spacious restaurant would take your breath away if you hadn't already lost it when you laid eyes on the stunning selection of freshly baked focaccia bread stacked behind the counter! Classic Italian ingredients such as prosciutto, pesto chicken and mozzarella are then packed between two slices of that fluffy, moist bread to create something pretty special! Of course, they have fabulous pizzas and pastas too, but we reckon you already knew that!
Salthill Prom // Find out more here...
Matt's Sandwiches
The fact that it's in the name is telling; they take their sandwiches very, very seriously at this cute little sandwich bar right beside the NUIG campus. They have a huge menu that focuses solely on the humble sambo and ticks all the boxes, featuring everything from roast chicken to falafel and goats cheese to baked ham. The quality of the ingredients really shines through, with massive flavour coming from the sauces, pickles and salads that perfectly complement whatever main ingredient you go for. Definitely a Galway sandwich you have to try before you die. Hats off to Matt's!
Lower Newcastle // Find out more here...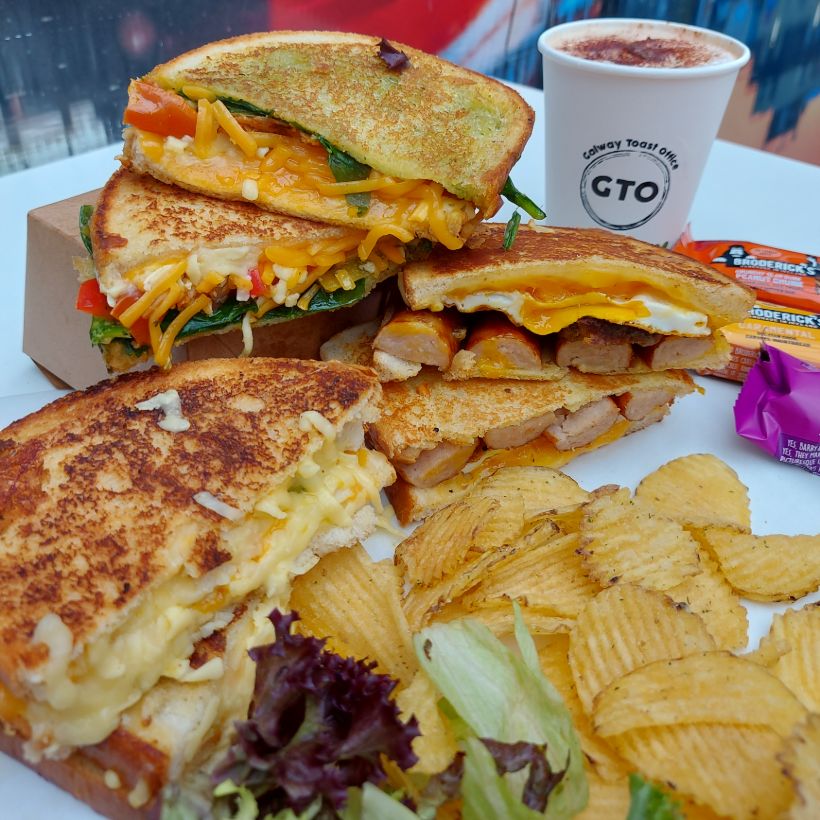 Galway Toast Office
This tasty toastie spot is perfect for students! Located in Londis on Newcastle Road, Galway Toast Office will serve you up some savage lunch time food; and for only €5 per sandwich with crisps or side salad, it's ideal for grub on a budget! With 6 different sandwiches on the menu, from classic ham 'n' cheese to breakfast sandwiches, you're sure to find something to suit the whole gang.

Newcastle // Find out more here...
McCambridge's
In the ideal location of Shop Street, McCambridge's will satisfy all of your lunchtime needs. Make up your own sandwich with a wide variety of options in their deli area, including different types of bread, meats, and fillings, then take it outside and spend your lunch time watching the world go by with a cup of coffee, tea or hot chocolate to wash it down!
Shop Street // Find out more here...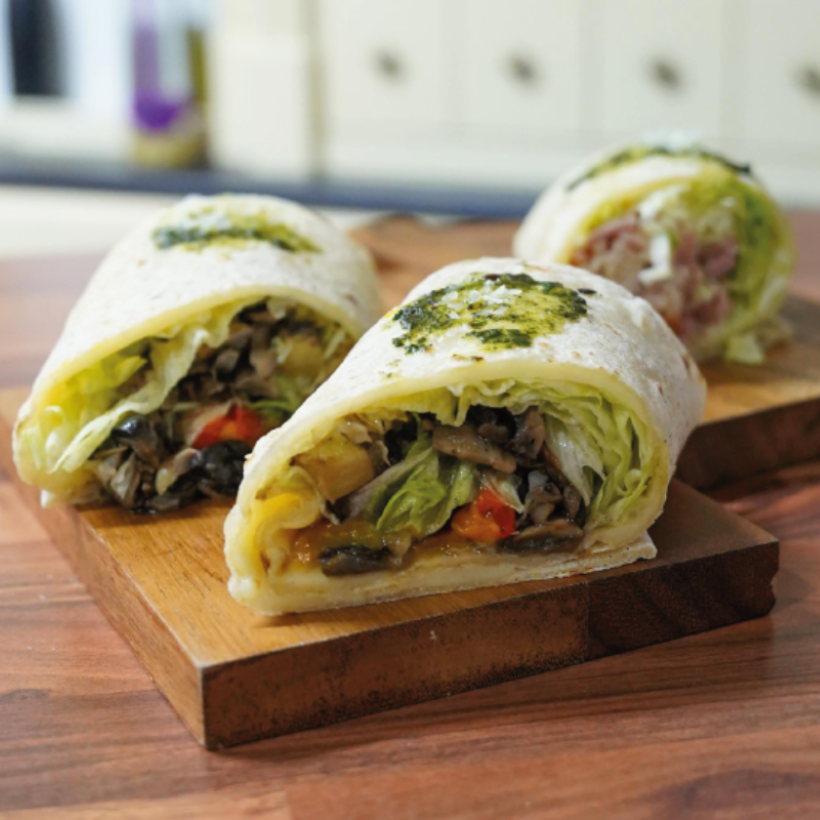 SCRAN Café
When it comes to starting the day with a delicious sambo, SCRAN Café's breakfast bla might be one of the best in Galway. All your breakfast essentials packed inside a toasted bun for only €6.95! What more could you ask for? Kickstart your work with one of the nicest sandwiches in town and trust us when we tell you it'll have you coming back for more.
Bohermore // Find out more here...
Pizza Point
Known for their perfect pizza slices, this Eyre Square Centre Italian is a hidden gem when it comes to sandwiches. With a wide range of wraps and paninis, we're certain it'll make your lunch time dreams come true. These wraps are bursting to the seams with filling and flavor and are sure to satisfy your sandwich craving.
Eyre Square // Find out more here...
Greens & Co.
For you vegans and veggies out there, Greens & Co is the perfect choice. With a menu full of options, there's no doubt you'll enjoy it. Their 'Veuben' sandwich is an unreal lunchtime choice. Whether you're vegan or not, it always does the job.
Galway's Westend // Find out more here...
56 Central
Located smack bang in the middle of Galway City, 56 Central is certain to meet all your toasted sandwich cravings. With vegan and veggie options, such as their 'Hey Pesto Vegan Melt', there is something for everyone. A perfect hangover cure, or Friday treat - the oozing cheesiness is sure to hit the spot.
Shop Street // Find out more here...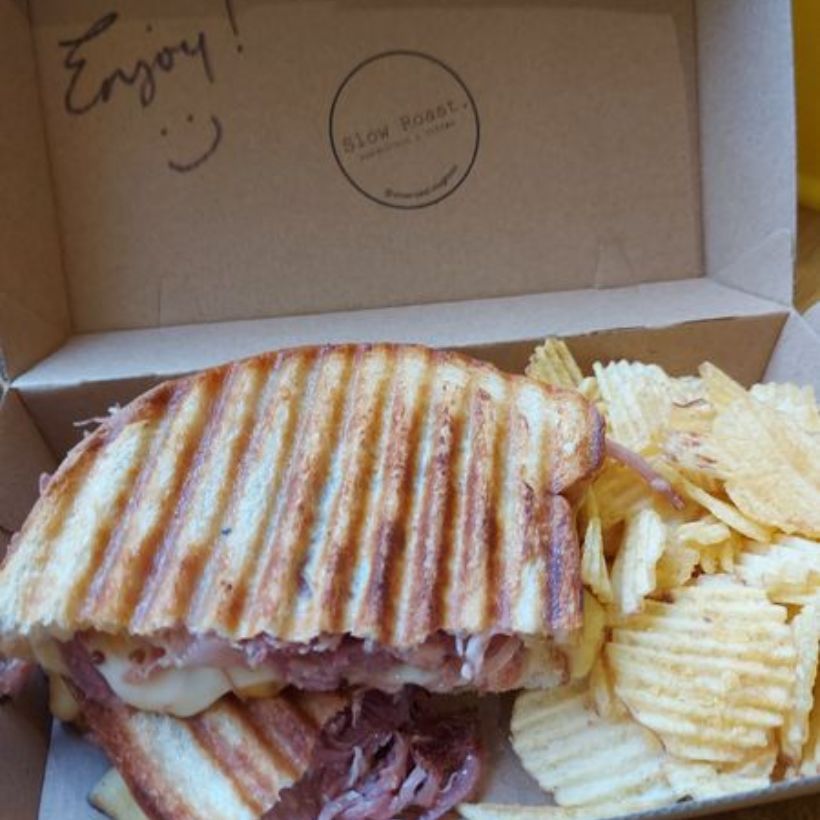 Slow Roast
After drooling over their social media for weeks, we finally made it out to Slow Roast Sandwiches & Coffee in Loughrea and we were not disappointed! Sarah and Conor are so, so friendly and they really know how to make an incredible toasted sambo. We went for the classic hang and cheese, with slow roasted ham from a local butcher right around the corner, but their small and focused menu is packed full of flavour no matter what you go for. Call out to Loughrea soon and grab a bit of lunch to enjoy by the lake or in the park, which is just a 2 minute walk away!
Loughrea // Find out more here...
Published on Updated on