Crunchy, crispy and oozing cheese...is your mouth watering yet? A simple sandwich can often be overlooked but, when it's done right, it's so much more than the sum of its parts. Here are our picks to get your hands on that dreamy sandwich around Galway!
Do you agree with our list? Where in Galway is your number one sandwich spot? Be sure to let us know if we've missed any and we'll put our top toastie-tasters on the case!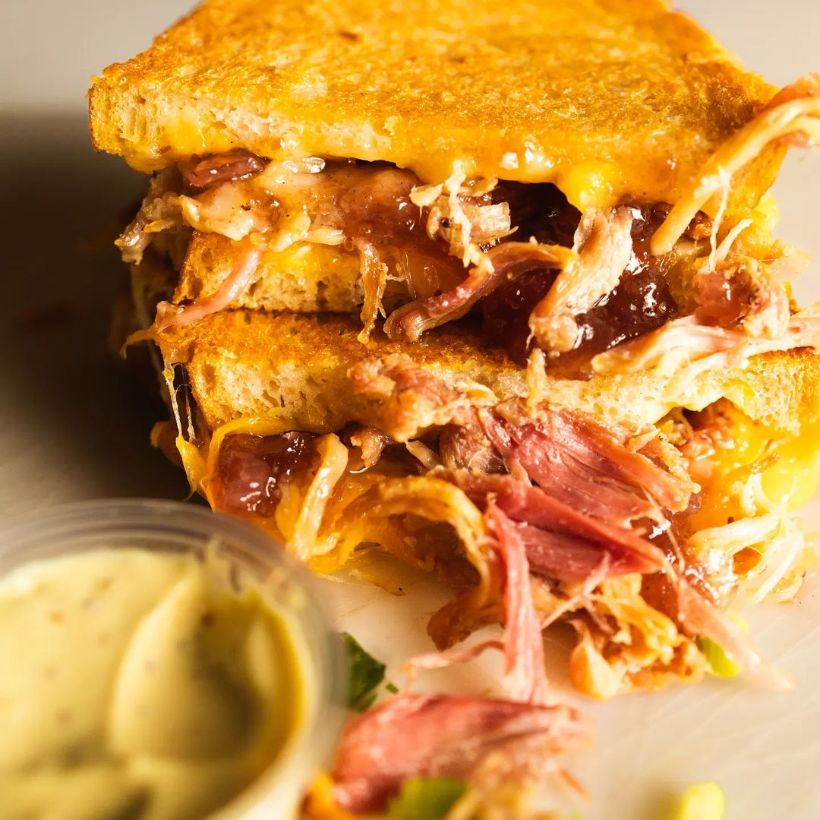 photo courtesy of Meltd, above: Notorious P.I.G
Meltd
Founded by Steve and Jason, two local lads with a love of the food industry. Meltd is the newest sandwich hot spot in town! This takeaway sandwich shop offers an unbeatable menu of hot cheesy Meltd sambos and we for one absolutely love every single one. These buttery sourdough melts include the Cheesus (which contains exactly what you think), Honey Buffalo, Notorious P.I.G and the G.O.A.T. We have to admit that their monthly specials are quickly becoming a monthly office tradition for us too.
3 Middle St, Galway City Centre // Find out more here...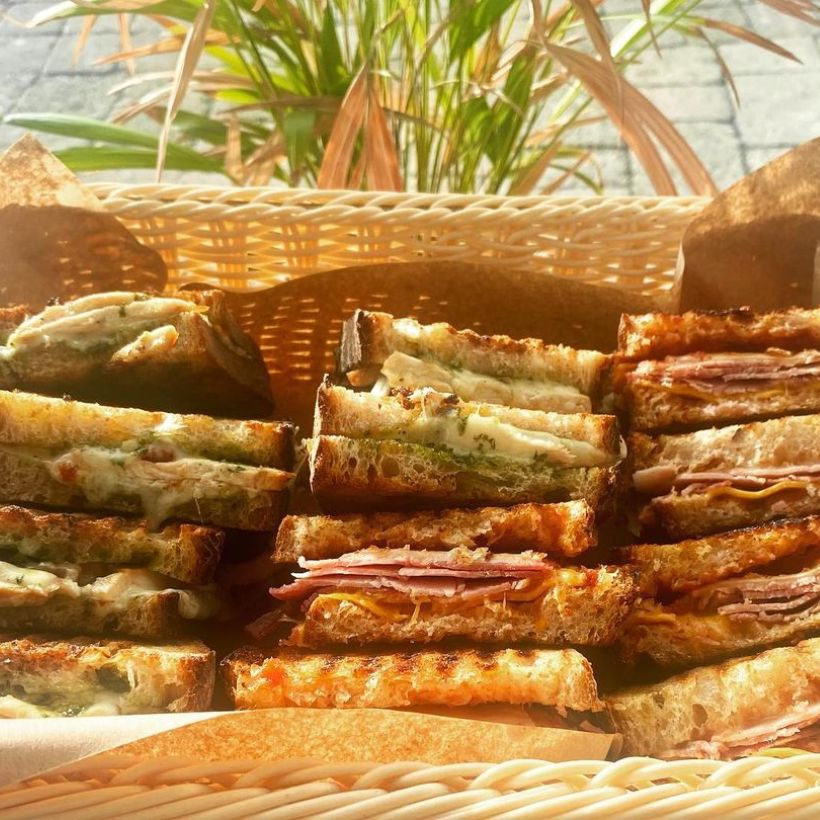 photo courtesy of Top Shelf Coffee Bar 
Top Shelf Coffee Bar
Located just beside Galway Coach Station, Top Shelf Coffee Bar is the ideal place for you to get your toastie fix before you hit the road or after you arrive into Galway. It may take a village to raise an child but it take a town to make one of nicest sandwiches in Galway. Using fresh sourdough bread from Éan, produce from McCambridges, Tom and Ollie, and Ballymaloe Foods, Top Shelf Coffee Bar have created a little bit of heaven in food form. Top it all off by pairing these cheesy toasties with some delicious speciality coffee and you've got yourself the perfect lunchtime combo.
Fairgreen Rd // Find out more here...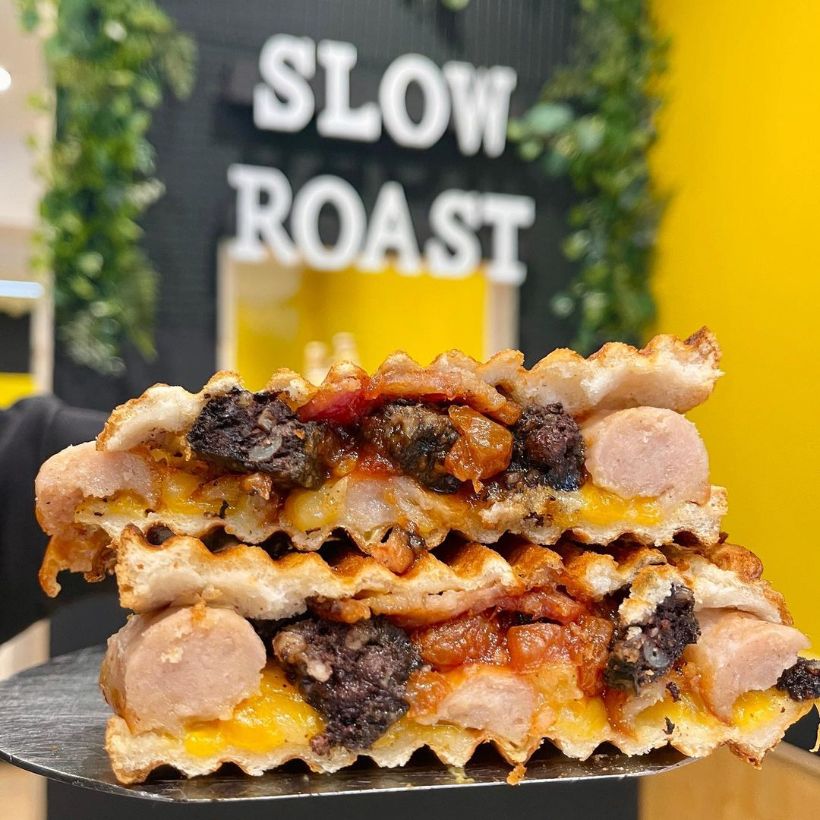 photo courtesy of Slow Roast, above: Breakfast Toastie
Slow Roast
Once you're finished drooling over their social media pics, make the spin out to Slow Roast Sandwiches & Coffee location in Loughrea and drool over the real thing. Sandwich enthusiasts Sarah and Conor have taken their knowledge of making incredible toasted sambos and created a popular takeaway sandwich shop with two locations in Loughrea and Athlone. We adore the classic Hang & Cheese, with slow roasted ham from a local butcher right around the corner, but their small and focused menu is packed full of flavour no matter what you go for. However, their new breakfast toasties is proving to be a huge hit and we simply can't pick a favourite - could you?
Loughrea // Find out more here...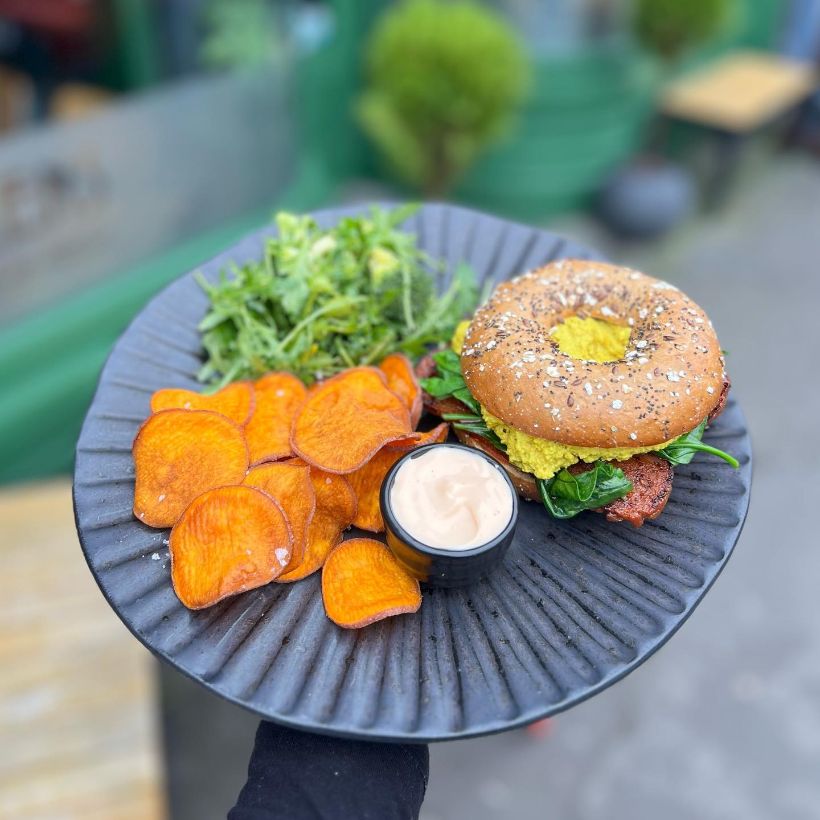 photo courtesy of Greens & Co. above; Bagel Sandwich
Greens & Co.
If you are after a sandwich that's packed with flavour, the vegetarian and vegan restaurant Greens & Co. have a menu that won't disappoint! A lunchtime favourite of ours, their pulled BBQ sandwich is to-die for! Additionally we can never resist one of their delicious bagel sandwich and if it wasn't hard enough to pick just one to mention, the Mediterranean toast is everything you could want in a sandwich. No matter what you opt for we can guarantee your tastebuds will thank you!
4 Henry St, Galway's Westend // Find out more here...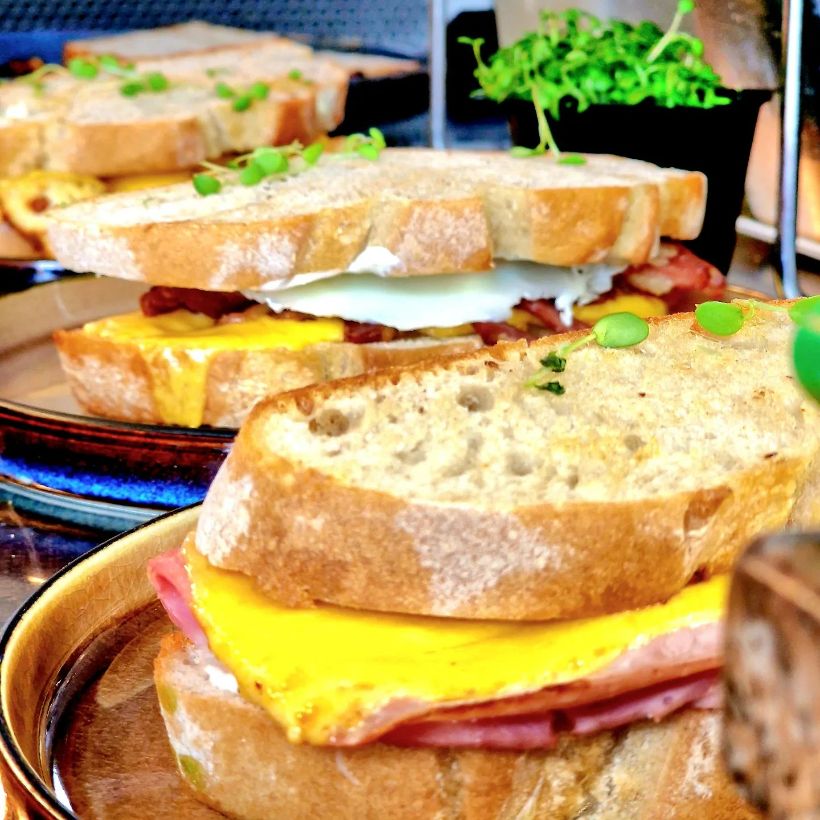 photo courtesy of Pear Tree Café, Bistro & Wine Bar
Pear Tree Café, Bistro & Wine Bar
It's a sandwich lover's paradise at Pear Tree Café, Bistro & Wine Bar. From open loaded toasties to fresh sourdough sandwiches, whatever your sandwich cravings are calling for, these guys have the solution! Available until 3pm every day,  make this be your next lunch spot and we are certain you'll be a regular in no time!
107-109 Upper Salthill Rd, // Find out more here...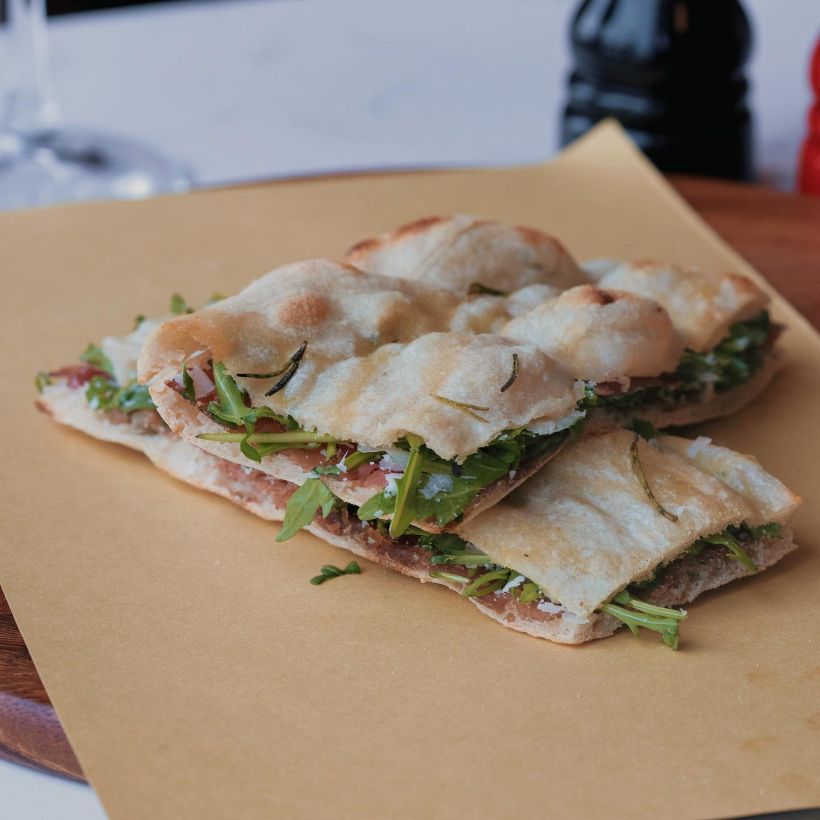 photo courtesy of Magnetti's Salthill, above; Prosciutto, Mozzarella & Rocket Sandwich
Magnetti's Salthill
For a sandwich with a little bit of continental flair, head to Magnetti's in Salthill. Overlooking The Prom, this bright and spacious restaurant is as beautiful as its stunning selection of freshly baked focaccia sandwiches stacked behind the counter! Available for eat in or takeaway, these sambos are all made fresh with authentic Italian ingredients such as prosciutto, pesto chicken and mozzarella. These sandwiches are really something special so be sure to check them out for yourself.
Salthill Prom // Find out more here...
Merge
Locally owned by brother and sister Joe & Gill Carroll this dynamic duo have dedicated themselves to bringing you freshly made 'Melt' sandwiches - perfect for a quick lunch or snack on-the-go. These Melts have been a favourite of Galwegians since the original Melt was sold by Gill at 56 Central in 2013. Using home cooked ham, specially marinated Cajun chicken using secret recipe, Ballymaloe Relish and house made flavored mayos, these Melts will leave you longing for more!
13 High St // Find out more here...
Published on Updated on