Now that Christmas is finally around the corner, it's time to dive headfirst into the cheery season with reckless abandon. A bit of festive cheer never goes amiss, so we've put together a little Galway guide of the best spots to help you deck the halls and get into the swing of things this Christmas.
GET ALL SPRUCED UP
The focal point of every home around the festive season has got to be that big old shining tree. Whether you're dusting off an age-old fiber optic from the attic or picking out a fresh one from the Galway Christmas Trees farm out Athenry way, it's always a fun family activity. Not only do Yes Flowers provide some of the most beautifully fragrant bouquets, wreaths and centerpieces in all the land, but they also have a selection of charming decorations to hang from the fine fir. From satin bows to silver bells, you'll have the best-looking tree in town.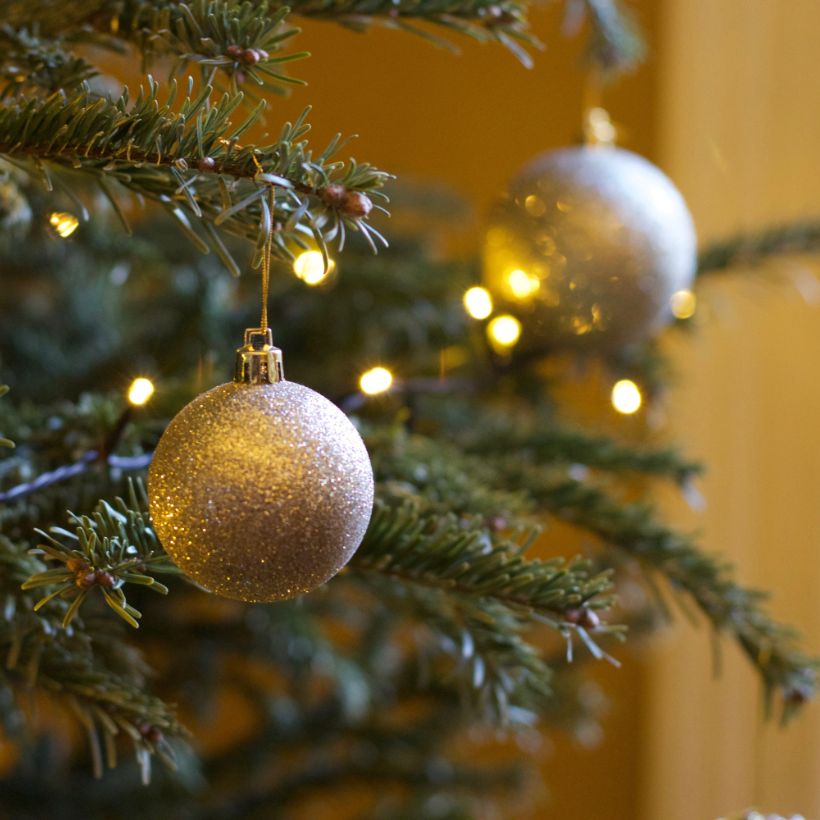 CREATE A COSY CLIMATE
You don't need us to remind you that relaxation is paramount at this time of year. From lounging around in your pajamas all day to nights spent in front of the television, you're going to want to make sure your nest is as cosy as possible well in advance. Cuddle up under a cashmere throw from The Sheep and with some 100% natural wool felt slippers from Coffeewerk + Press on your feet, that winter chill will stay at bay. With one of Kilkenny's cinnamon and winter berries candles setting the scene, the tingle of cloves and fiery spices will infuse your home with festive smells, creating a warm cosy atmosphere in your home.

Photo by Boyd Challenger
STOCK UP THE KITCHEN CUPBOARDS
While Christmas is all about kindness, togetherness and generosity, we can't ignore the fact that it's also a time for falling into food comas and sipping on some winter warmers. Late night snacks and early evening tipples are the orders of the season, so you better get those shelves stocked! Get all your artisan foods and boutique wines at McCambridge's, while Ernie's is the spot for all your locally grown produce. Fill up the fridge with high-quality pork from Herterich's, because you already know there'll be a whole lot of fry ups on the horizon. For all you vegans and vegetarians out there, The Light House's Christmas Shop is now open with all your festive vegan treats. Goodies include delicious Christmas Wellington's, mince pies and spiced shortbread dough. All vegan and all homemade. Last collection date is the 23rd of December so get your orders in here. For the sweet toothed among us, Aunty Nellie's have everything from traditional treats to modern mouthfuls and are an essential movie night accompaniment. Throw in some crafty cans from The Blue Note Hop Shop and you're laughing!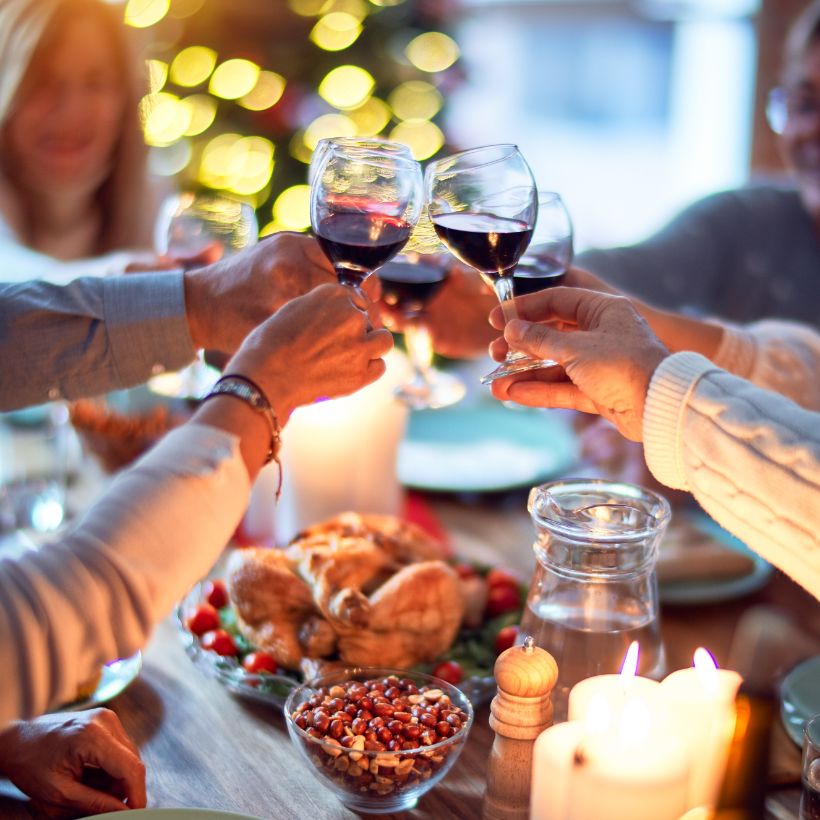 FESTIVE ACTIVITIES
When we finally get the time to sit down together as a family, a little bit of absent-minded jigsaw making is the perfect vehicle for conversation and discussion. Wooden Heart has a gorgeous range of puzzles varying in complexity for all the kiddies that will have they busy mulling over it all evening. Similarly, Dungeons and Donuts have a wide range of board games that will bring out a bit of friendly competition around the coffee table. Head over to Pálás to watch all your favourite Christmas movies on the big screen. Start new family traditions by taking part in the Christmas Day swim. Get your photo taken at the Galway Christmas Market after browsing the wares of the wooden chalets, offering scrumptious seasonal treats and a variety of crafts. There is just so much to do! Of course, it wouldn't be Christmas without a visit to see Santa Claus in the gorgeous winter wonderland setting of Baile Beag at Wildlands.

CHRISTMAS ALL WRAPPED UP WITH THESE VOUCHERS
Make your Christmas magical with a getaway to the enchanting Glenlo Abbey Hotel & Estate with their incredible festive offers, spend your Christmas amongst the charm of the Glenlo's festive atmosphere or bring in the New Year surrounded by luxury. Find all these amazing offers here. Or gift the Glenlo experience to someone special with one of these incredible vouchers here and share the experience of dining in their award-winning Pullman Restaurant this Christmas. Voted in the top 5 Irish bars to go to at Christmas, give someone a chance to experience an unforgettable Christmas at John Keogh's, and get them a gift voucher that they can use on the day here. If you're stuck for inspiration with your Christmas presents this year, check out our ultimate gift guide here to help you get through your Christmas shopping.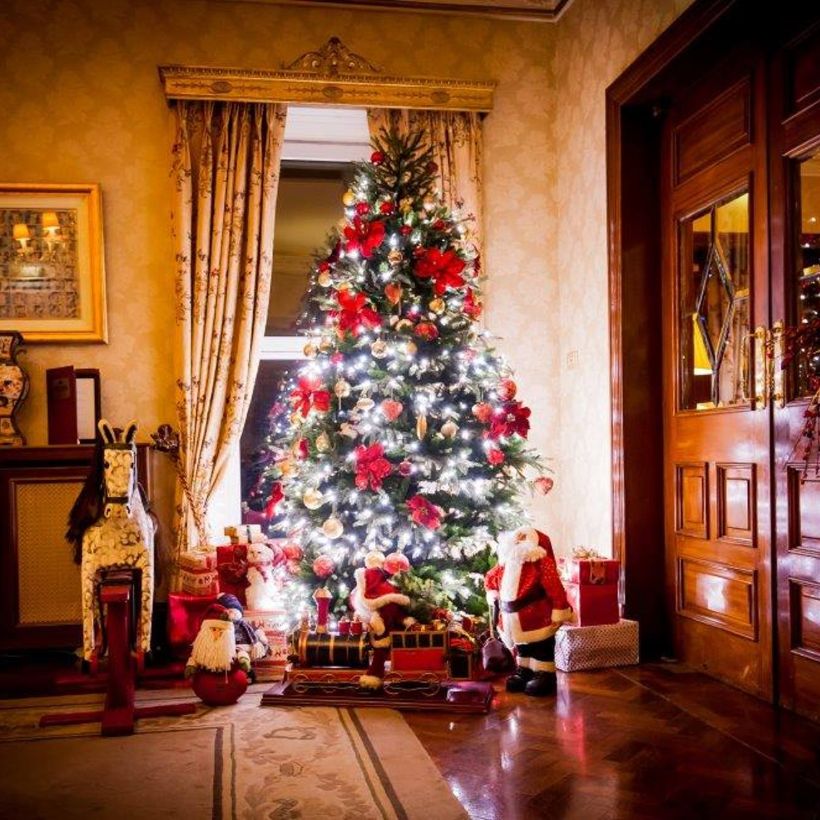 FINALLY, KIT YOURSELF OUT
While it's all too tempting to stay in your pajamas, treating every day like a snow day, you're going to have to brave the elements at one point or another. You'll want to be wrapped up tight, so pull on a chunky knit from the Aran Sweater Market, a sturdy, sustainable winter coat from Aplomb Menswear and fill up a genuine leather bag from Mishnóc with a hat, scarf and umbrella - it's better to be safe than sorry! While the glitz and glam of festive nights out may be few and far between, you can still get dressed up to the nines for dinner and drinks. A three-piece suit from Wolf & West Menswear, a cocktail dress from No.8 and a sprig of mistletoe are all you need to bring the festive feeling wherever you decide to party. To discover how you can keep yourself dressed to the nines while also staying nice and cosy, tap here for This is Galway's ultimate guide to a Winter Wardrobe.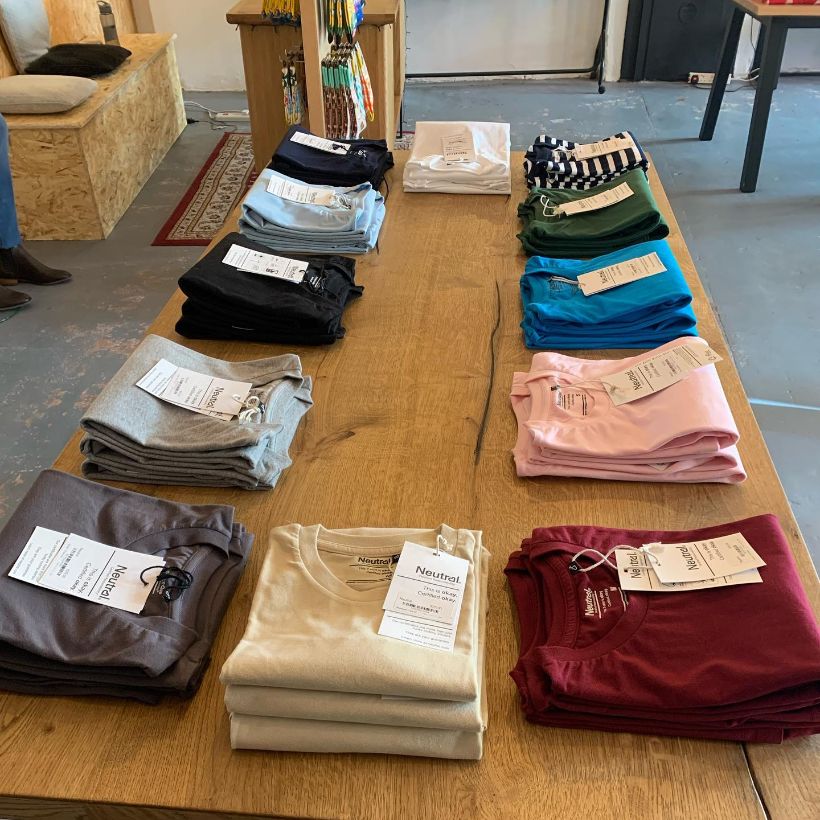 Feature Photo by Boyd Challenger
Published on Updated on