Christmas is the season of giving, and Galway's shops are filled with unique and special Christmas Hampers perfect for everyone! Read on to see our list for the best places to get your Christmas Hamper this year in Galway.

It's finally Christmas season in Galway. The lights come on with the night, and the winter weather prompts the immediate desire to bundle up. But one of the best aspects of the holiday season is giving gifts to those you care for. The shops of Galway are putting together amazing Christmas Hampers for you to give to your loved ones. 
Kylemore Abbey 
Kylemore Abbey is the provider of some of the most beautifully arranged hampers for any occasion. With an emphasis on the spirit of giving, their Christmas Hampers are full of special tokens for those you love most. Their Kylemore Christmas Treats is a beautiful gift, with an artisan box of chocolate and Kylemore's Country Cream. Simplistic and heartfelt, this is a wonderful gift this season. Kylemore also has a range of hampers full of gourmet chocolates, skincare, as well as jewellery.
Connemara / 095 52014 / ORDER HERE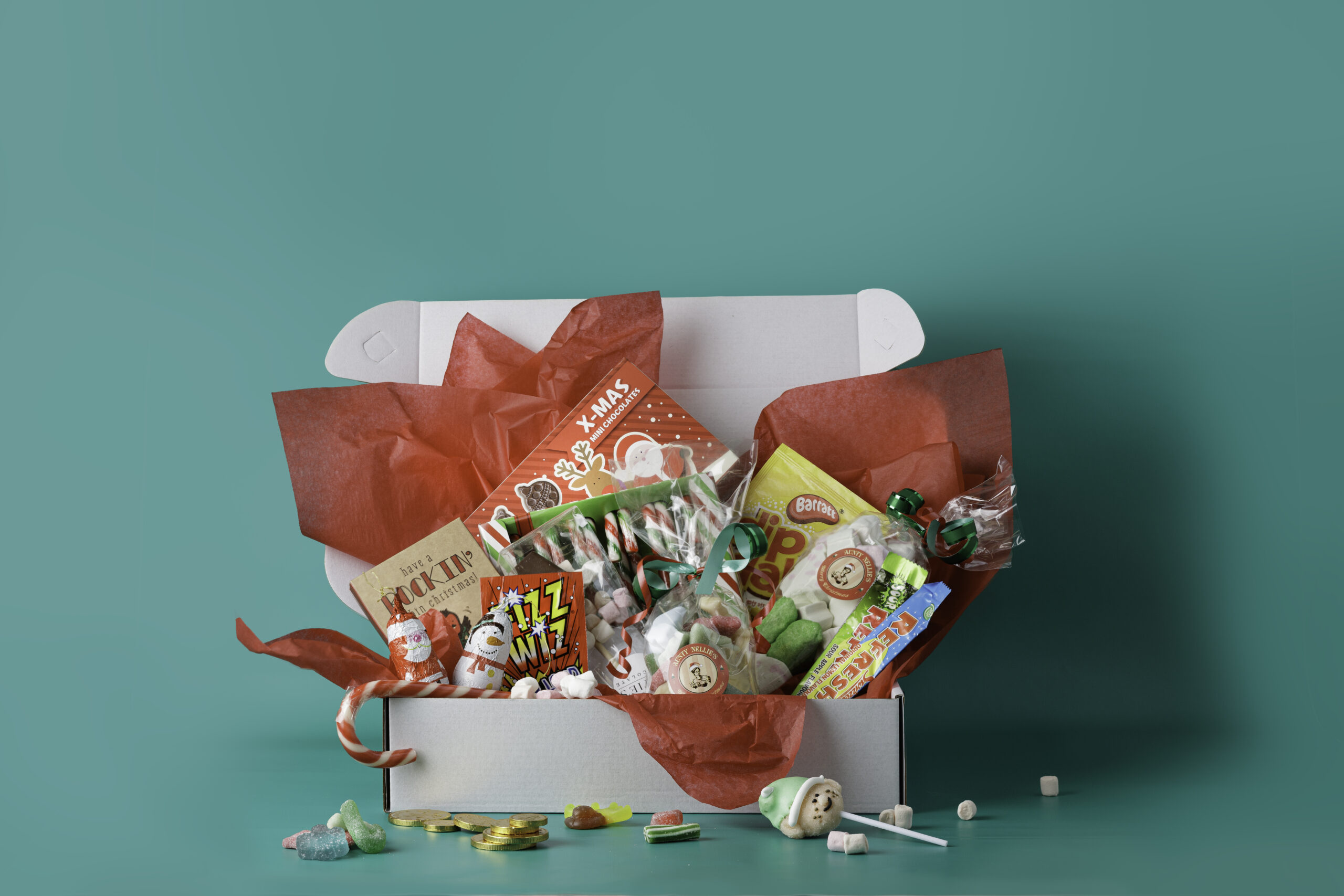 Aunty Nellie's Sweet Shop
Bring on the sweetness of the season with Aunty Nellie's Christmas Treat Hamper. Perfect for all ages, the Christmas Treat Hamper is made up of Christmas jellies, chocolate, and candy canes. Full of nostalgia and indulgent goodness, this hamper is the perfect pick for any loved one with a sweet tooth!
High St / 022 64108 / ORDER HERE 
Trieste Café and Wine Bar
Trieste Café and Wine Bar has all of the wine and charcuterie to sustain your holiday appetite this season. Known for their artfully arranged boards and select wines, Trieste provides both deliciousness and decadence. Their popular boards are available for collection and delivery this Christmas, so be sure to place an order. Perfect for an evening with loved ones, these are a must for the holiday season. 
Middle St / 083 046 8241 / ORDER HERE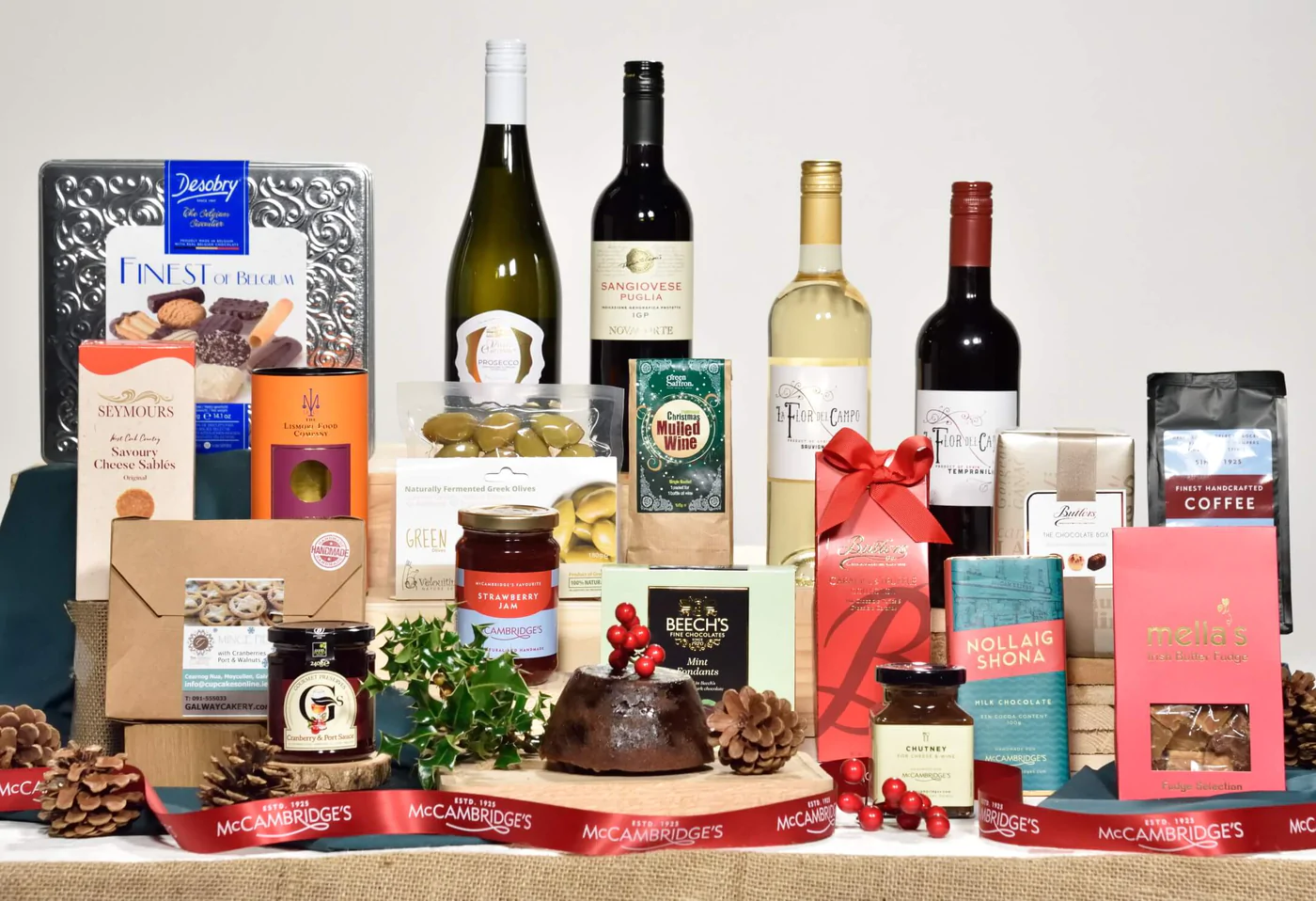 McCambridge's of Galway
McCambridge's is home to an amazing selection of artisan wines and specialty foods. Sourced from all around the world, these artisan products fill up their gourmet wine and food hampers. Through careful curation, they put together some of the loveliest hampers for this Christmas season. Their Maam Hamper is filled with items that encourage merriment and cheer; four bottles of wine, mince pies, chocolate truffles, savoury biscuits, and so much more. There's a Christmas Hamper for everyone from McCambridge's - they're here to provide the mirth and holiday spirit we all love. 
Shop St / 091 562 259 / ORDER HERE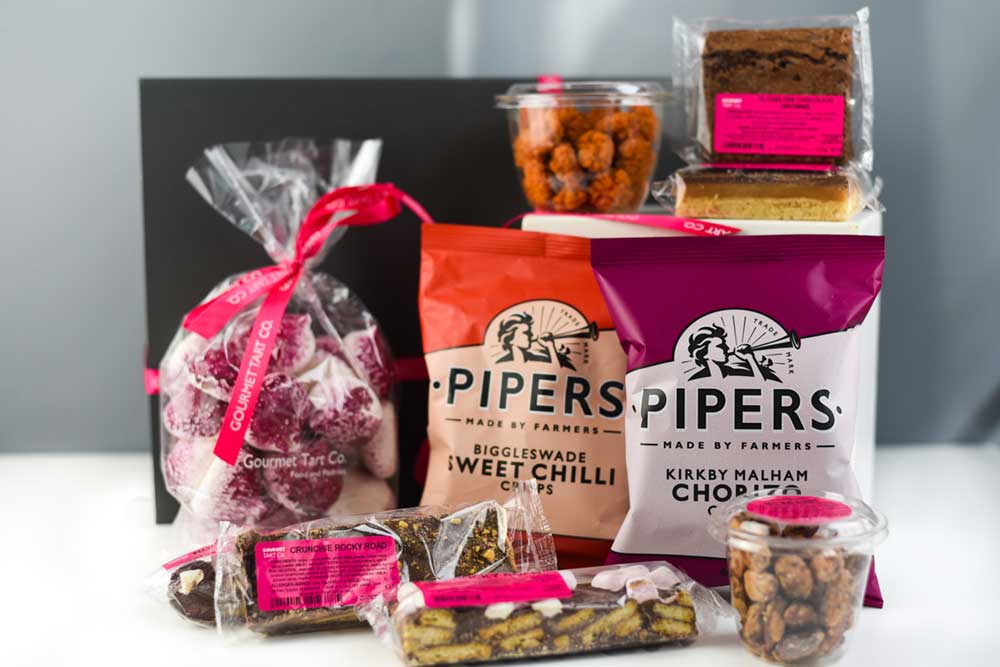 Gourmet Tart Toy Show Hamper 
Here is one for the kiddies - Gourmet Tart Co. has just the box of treats to snack on for this year's Late Late Toy Show! The Toy Show Hamper is filled with treats picked for the young, as well as the young-at-heart. This is the perfect surprise to accompany your family as you celebrate this holiday tradition. Order yours quickly, before they run out!
Salthill / 091 861667 / ORDER HERE
Sheridan's Cheesemonger 
Sheridans Cheesemonger is a favourite among the streets of Galway, filled with artisan cheese and handmade Irish foods. The shop as a whole is a provider of all the delicious and decadent snacks we love. This Christmas season, indulge in one of Sheridans Hampers. Choose between baskets of specialty cheese and crackers, and add a bottle or two of wine while you're at it! They provide options across a range of budgets, so no matter what you can have access to all the goodness that they have to offer. 
Churchyard St/ 091 564832/ ORDER HERE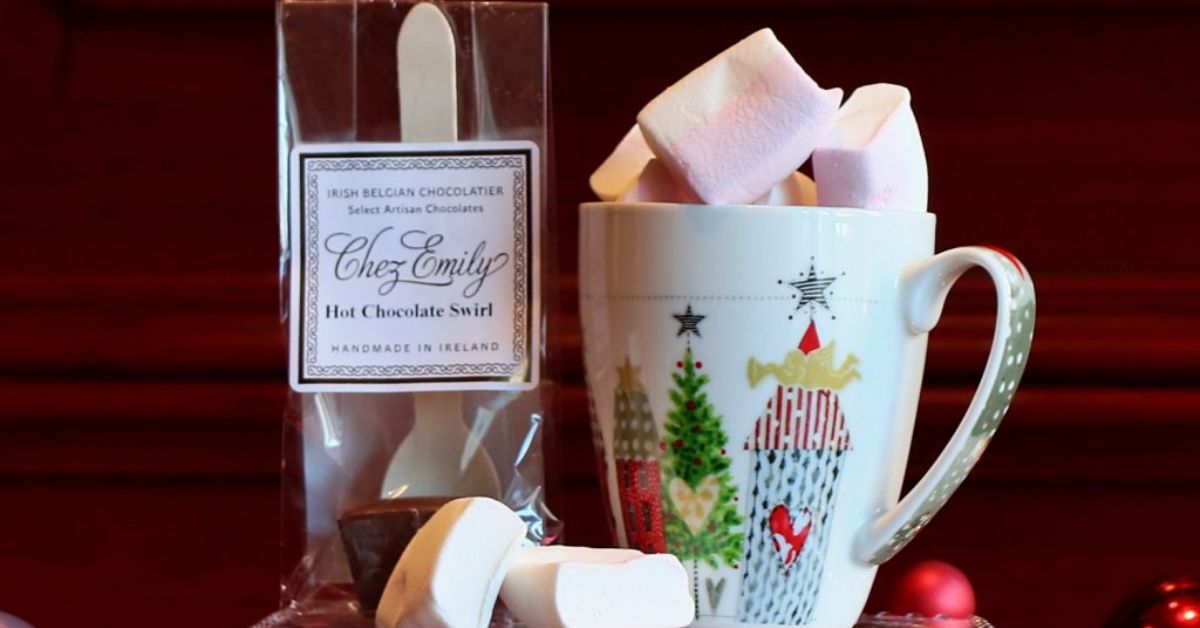 White Gables
The Christmas Hampers from White Gables are among the most festive and indulgent across Galway! With a range of items and choices, you're sure to find something you'll love here. Their Christmas Hot Chocolate Swirl Hamper is a perfect present for those cold winter nights we've begun to experience. The Christmas Eve Supper Hamper is made up of all the items that make the holiday season so special - from sweet treats to delicious wine this is a great gift to share with the ones you love the most. 
Moycullen / 091 555 744 / ORDER HERE 
Published on Updated on