This winter, be sure to embrace Galway street style and bundle yourself up with the best pieces from local boutiques and shops all over the city! We present to you; Your Guide to a Galway Winter Wardrobe. Keep reading to see what you'll need this season for a winter in Galway.  
It's almost winter in Galway, that means it's time to embrace the changing seasons along with your winter wardrobe. Here in the West, there is no need to sacrifice style for warmth, they can be one in the same! This is a place where trends meet originality, resulting in something beautiful and unique - a harbour for authenticity. The street style of Galway is constantly evolving, expressed through the principles of individuality, bold choices, and (due to the temperamental weather) functionality.
Jumpers, Knits, and Jackets
The integral components of a winter wardrobe are the pieces needed to bundle up. From jumpers to jackets and all the layers in between, the shops of Galway have you covered…literally. For the cosy sweaters and knits you can find them at the Aran Sweater Market. Or make your way to No.8 located in The Cornstore, where you'll find trendy and sustainable pieces right in line with the season. These shops have the perfect jumpers for the Galway climate. Along with sweaters, you'll be able to find the best jackets to brave the weather - with timeless designs and influences, these pieces will keep you warm all the while lookin' good.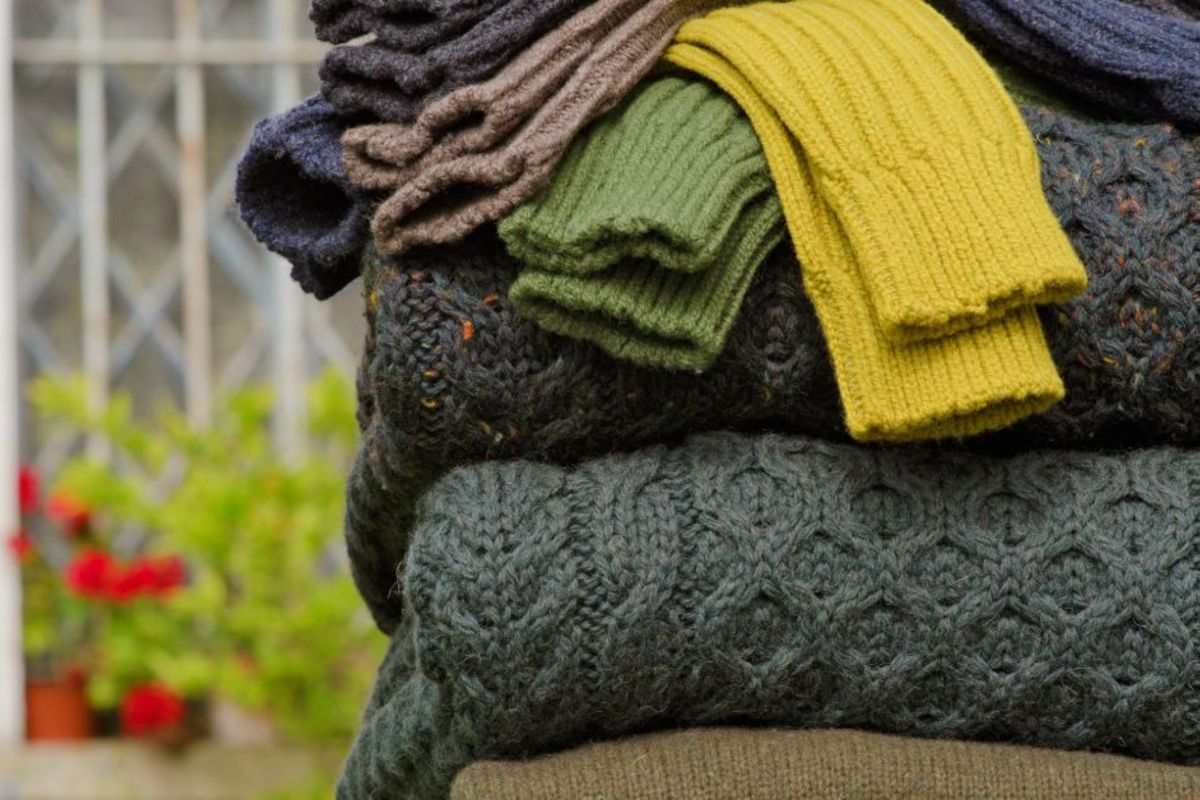 Now for the Additional Layers
Keep the bundling going with the scarves and hats, because in Galway you can never have too many layers. Once you've forgone the false conditioning of 'less is more' and subscribed to the maximalist stylings of Galway, you can check out shops like The Sheep and Kilkenny. Here you'll find the perfect items to layer on. With beautiful artisan scarfs from The Sheep and Kilkenny, you're sure to find one perfect for your winter wardrobe. If you're still looking for additions to your outfit, make your way to the upstairs of Coffeewerk + Press. There you'll find a gallery filled with artisan accessories from woolly socks, more scarves, as well as some of the cosiest slippers. With shops like these all over town, you'll get through this winter fashionably warm!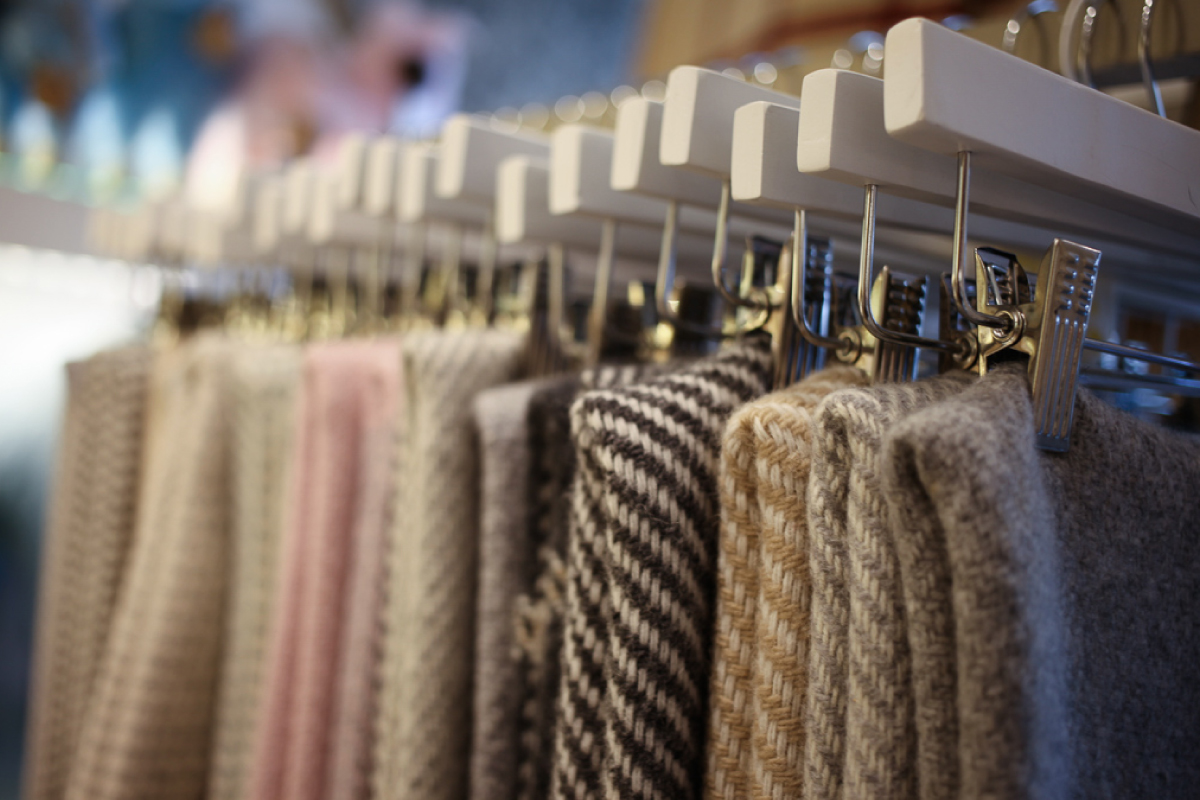 Vintage… it's in!
We're living in a time where there's an emphasis on sustainability, where quality wins over quantity. The shops of Galway know this to be true so that's why the slow fashion movement and vintage shops are the perfect places to find quality pieces to keep you warm. Public Romance fills their shop with unique and bold vintage pieces that are perfect for winter and will add flare to any outfit. You can truly shop a whole wardrobe here, with vintage jumpers, jackets, and accessories. This winter, check out their one of a kind upcycled jumpers, and knits - sure to keep you cosy, and feeling great! Alternatively, The Sustainable Studio in Galway's Westend is always welcoming in new vintage styles and designer goods, winter really has never looked or felt so good! We highly recommend calling into visit Gayle and browsing all of the lovely pieces she has on offer. Shopping vintage is an amazing way to help the environment, so you can feel good about the clothes on your back!
Accessories, some more accessories, and then some more 
As stated before, less is never more - so be sure to layer on the final touches to your Galway Winter Wardrobe with accessories from these lovely shops. Irish Socksciety has the best socks around town - colourful and quirky, these are a perfect addition to any Galway closet. With sock designs inspired by Galway culture, you're sure to find some you'll love! With the wind and rain, it's always a good idea to grab a hat or two and you are in luck because as well as keeping your feet warm, Irish Socksciety also has the perfect beanies for a winter in the West. Warm and colourful, they are a great way to add style and comfort to any outfit.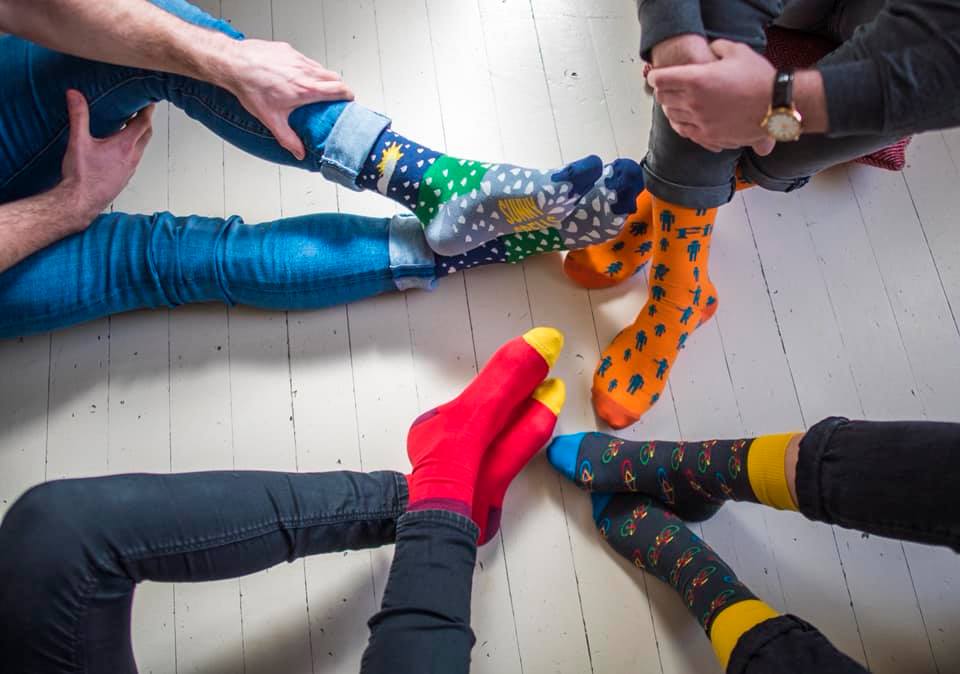 We love winter in Galway, and it's so much easier to love when you're bundled up and warm. So embrace the seasonal change and find these pieces and more to spruce your perfect winter wardrobe!
Published on Updated on