A melting pot of flavours and cultures, the many eateries and restaurants of Galway allow us to experience international fare without leaving the West of Ireland. Here's a taster of the many cuisines on offer that might just inspire you to pay a visit to the West…

UMBRELLA ASIAN TAPAS
Middle Street // more here
A feast for all the senses, Umbrella Asian Tapas is a vibrant explosion of colour from the exterior to the food and thanks to the decorative bird cages hanging from the ceiling, the whole restaurant emanates the feel of an Eastern market. The sharing plates allow you to try a little bit of everything, so you can have your spring rolls, skewers, sushi, noodles and ribs - and eat them too!

above: photo courtesy of Umbrella Asian Tapas
KHOW THAI
Liosbán Industrial Estate // more here 
Offering an authentic experience using the freshest ingredients, Khow Thai ensures you'll experience all the sounds, smells and tastes of Thailand. Whether you're a fan of simple dining in a friendly atmosphere or you just need a flavourful takeaway, this Thai restaurant's aromatic components and complex taste will have you coming back for seconds.
DELI LA TASCA
Upper Dominick Street // more here
Making the people of Galway feel comfortable and cosy with their warm welcome and delicious food, Deli La Tasca serves up some of the tastiest of tapas around. Enhanced by some top notch Spanish wine, their dinner offerings are perfect for sharing with a date or enjoying a larger dish all to yourself.
CITY SUSHI GALWAY
Galway Bay Seafoods, The Docks // more here
Chefs Helio and Lucas are bringing Galway city a fresh new take on Japanese cuisine infusing each dish with bold but simple flavours. The atmosphere is traditional but unique, and each dish is composed to ensure a bold yet simplistic culinary adventure. At City Sushi Experience, the courses are built on seasonal properties, utilizing only the freshest, most delicious ingredients available.

above: photo courtesy City Sushi Galway
CRAZY CORN
Cross Street Lower // more here 
Crazy Corn is Latin America Street Food at its finest! Chef Byron has worked magic in curating a menu that is filled with arepas, tacos, and empanadas. It's all corn based and 100% gluten free, complete with delicious ingredients and topped with the most amazing sauces. This is definitely earning its name as a must for foodies in Galway.
IL VICOLO
Bridgemills // more here
This Italian restaurant and bàcaro offers an intimate dining experience with rustic interiors in the atmospheric riverside setting of Bridge Mills. Their seasonal mix of Cicchetti, pasta, risotto, fish and meat showcase a strong southern influence and with over 50 Italian wines on offer, it's no wonder they won Best Italian Restaurant in Ireland in 2022.
SANGRIA TAPAS RESTAURANT
Middle Street // more here 
Owned by a husband and wife team, Sangria was built on a love for Latin American fare and is devoted to bringing those authentic flavours to the people of Galway. The beautiful premises is complemented by the romantic atmosphere and thoughtful tapas offered within and, let's face it, there's no better place to enjoy some sangria than right here in Sangria!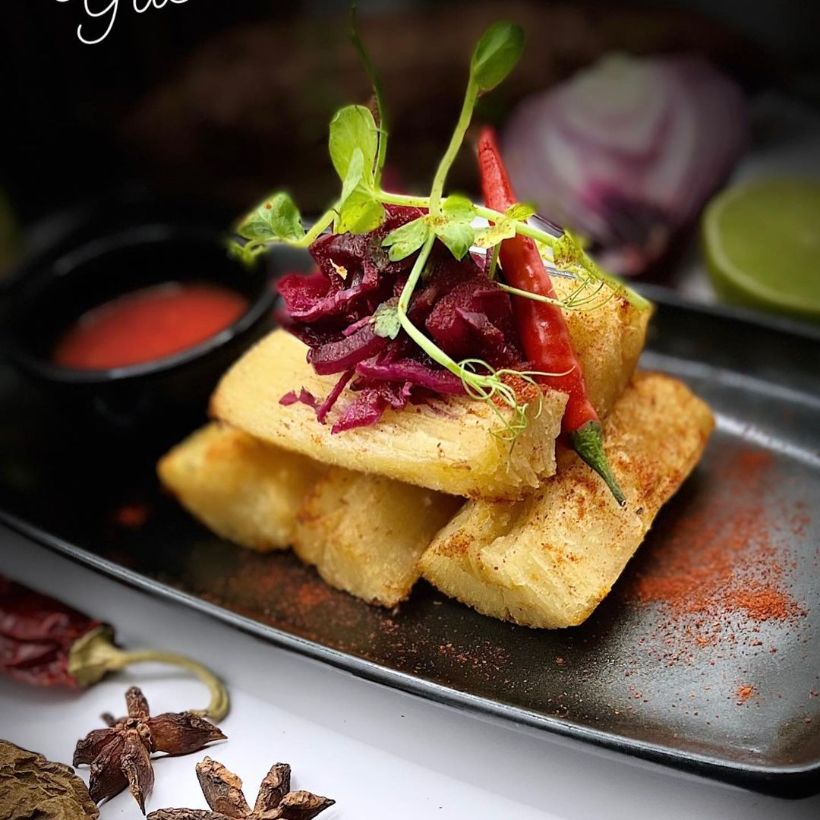 above: photo courtesy of Sangrias Tapas Restaurant
ALMA RESTAURANT
Bóthar Irwin, Eyre Square // more here
A name meaning soul in Portuguese, Alma Restaurant is the new venture of João & Márcia, owners and the original team behind the famed Apoema Bistro. Creating authentic flavours from afar with Galway's spectacular produce, Alma seamlessly fuse the gastronomic traditions of Portuguese and Brazilian cuisines - you might just find your new favourite food!
POLKA POLISH CUISINE
Liosban Industrial Estate // more here
Introducing Galway to all of the exceptional tastes and flavours of Polish cuisine, Łukasz and Iwona have created a new culinary sensation with Polka Polish Cuisine. The very definition of a hidden gem, this intimate space should be on every foodie's bucket list. Offering some of the best pancakes, crispiest hash browns and succulent meat dishes, Polka can't be beat for authentic Polish cuisine.

XI'AN STREET FOOD
Quay Street // more here
Bringing the traditions of Chinese food culture to Galway, Xi'An Street Food know a thing or two about flavour. While waiting for your meal, you'll catch a glimpse of their chefs slapping and pulling belt-like dough to create their hugely popular Biang Biang noodles and their spice bags are some of the tastiest in the West.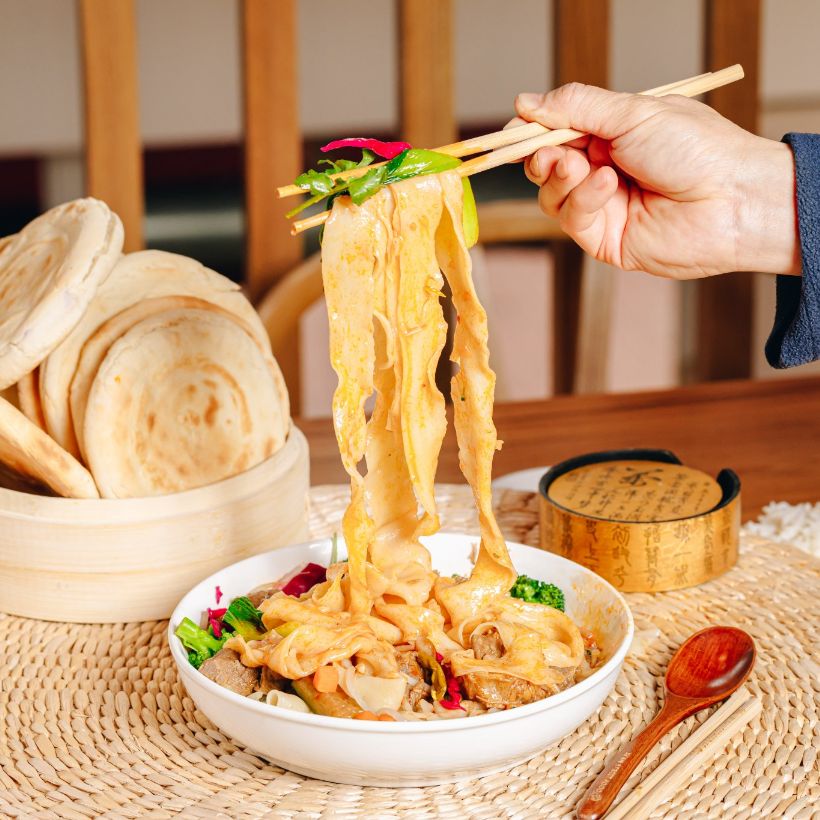 above: photo courtesy of Xi'an Street Food
VOCHO
Forster Street // more here
This small, independent Tex-Mex style restaurant serves up freshly made quesadillas, nachos, tacos, bowls, burritos and chili in a quirky, laid back setting. The crew are experts when it comes Mexican food, so you'll be in good hands when it comes to putting your ideal combination of flavours together.
OSAKA
Upper Salthill Rd // more here 
Osaka offers visitors a dining experience of the finest Japanese and Asian cuisine. Their kitchen uses only the freshest ingredients and never uses MSG. Serving Hot Pot, Donburis, Currys, Sushis, Noodles and Wok Stars, there is something to suit everyone, with a variety of gluten free and vegan/vegetarian options available too.
SPICE INDIA
Galway's Westend // more here 
Known for their culinary delicacies, authentic herbs and spices, and their locally sourced meat and poultry, each dish on the Spice India menu packs a punch. Whether it be for a weekend takeaway or a sit down meal after a busy day, an evening of top notch Indian cuisine is always good for the soul.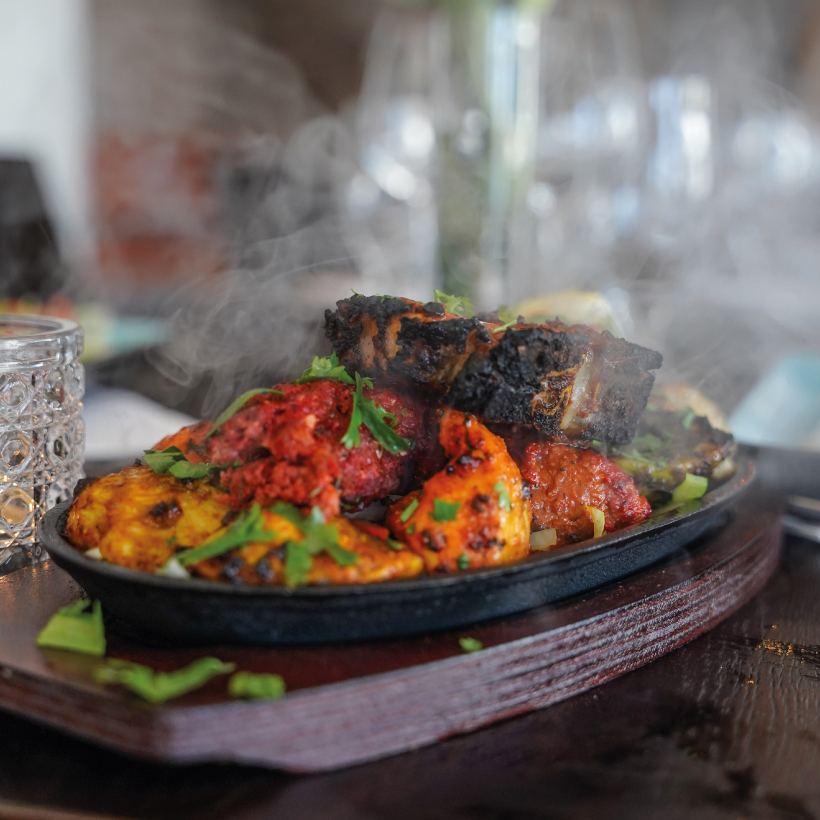 above: photo courtesy of Spice India
RÉ NAO
Spanish Arch // more here 
Rè Nao have created an absolutely stunning space with a welcoming ambiance, delicious drinks and mouth-watering food. The team at Rè Nao want to remain authentic to Xi'An's culture by celebrating its food, while remaining a bustling dining and drinking destination – not only do they offer an authentic Asian menu, but also a full vegan menu and separate kitchen area!
THAI GARDEN
The Long Walk // more here 
Thai Garden specialises in group gatherings and with the combination of their beautifully presented dishes and restaurant's unique ambiance, they can turn all events into a five star occasion. Did you know that the central Thai food style is also referred to as Royal Cuisine due to the elaborate preparation that goes into each dish? So if you're after a meal fit for a king, pay a visit to Thai Garden.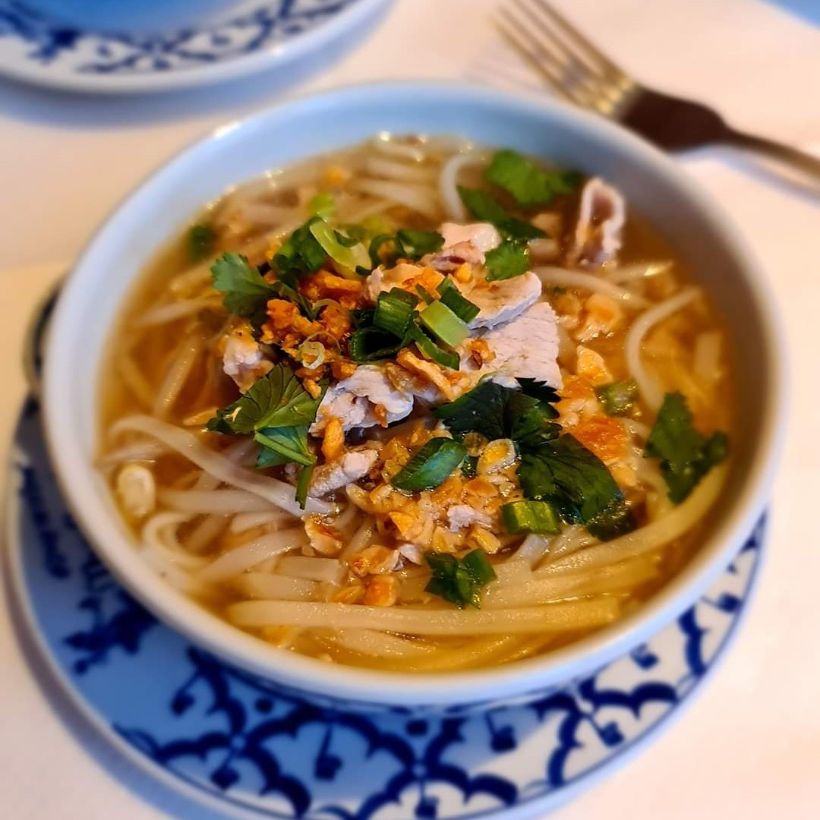 above: photo courtesy of Thai Garden
To find more eateries offering multicultural flavours right here in Galway - as well as an abundance of restaurants offering traditional Irish fare - take a look right HERE.
Feature photo courtesy of Thai Garden
Published on Updated on