Galway is lucky to have lots of great restaurants putting their own spin on one of our favourite meals: Burgers! Take a look at some of the best spots to check out when you're craving a juicy patty and chips! 
And if you want to get your veggie burger fix, no worries: we have an article for that, too. 
Wholly Cow Burgers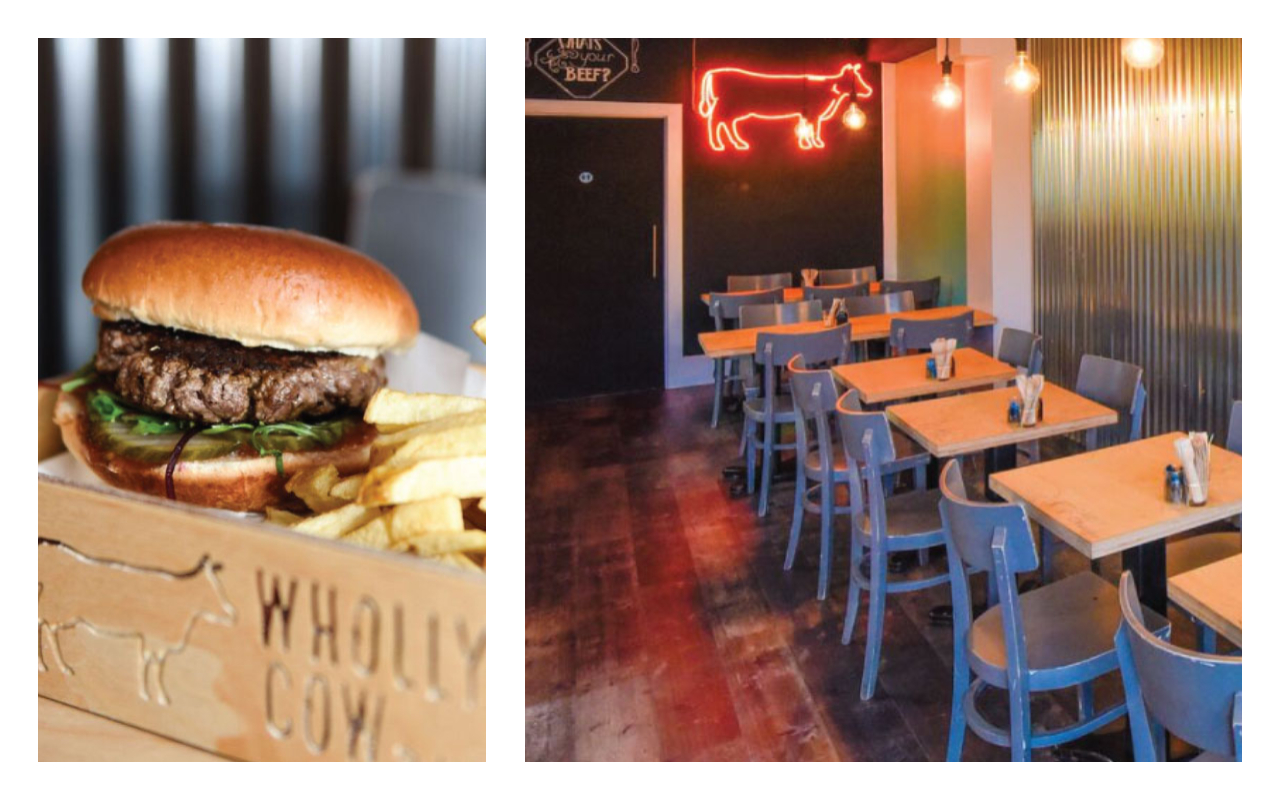 This funky restaurant is dedicated to locally-sourced and homemade everything, from the homemade brioche buns and house-made sauces to the locally-sourced beef and Irish cheeses. Their menu is small but mighty, with a choice of five burgers including a veggie burger. Their burgers are gluten-free and they have buns to match, too, so just ask!
Newcastle Road, Galway City // more here
BóTOWN Burgers

BóTOWN serve up a classy and delicious feast of burgers and craft beer throughout the day and night. They do takeaway, but we highly recommend sitting down in their warm and welcoming restaurant with a pint from their carefully selected craft beer menu. They serve up all kinds of burgers, from your standards to fish, veggie and chicken. Their special, 'The Tribesmen' is made with Connemara Irish steak, Gouda cheese from Portumna, and Galway Bay IPA battered onion rings, plus a maroon and white slaw for added Galwayness
57 Dominick Street, Galway's Westend // more here 
Handsome Burger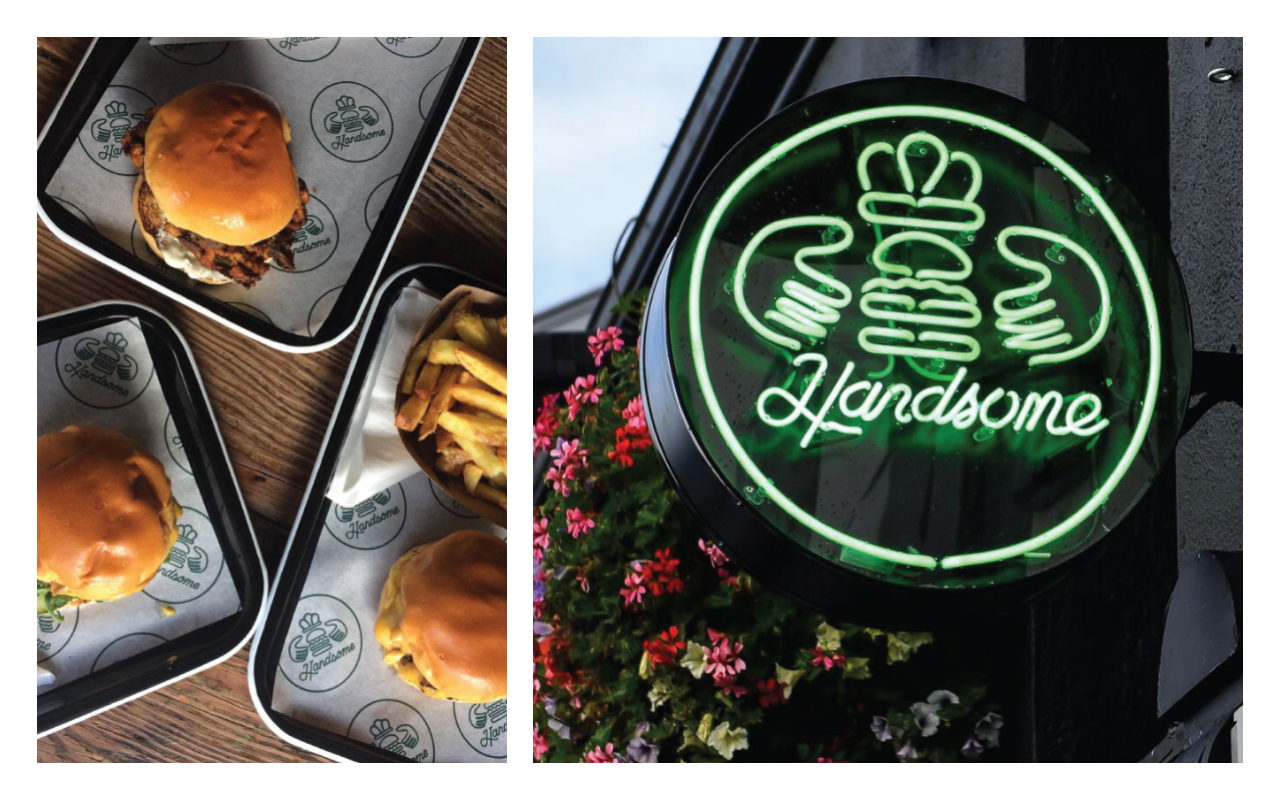 Like a lot of Galway's favourite eateries, the Handsome lads started things with a pop-up burger stall. Now they have progressed to their own bricks-and-mortar restaurant, where you can order your fill of gourmet dressed-up chips and locally-sourced, delicious burgers. Their juicy, Brady's beef patties have already earned them many awards and their buffalo chicken or onion bhaji burgers keep things interesting.
49 Dominick Street Lower, Galway // more here 
56 Central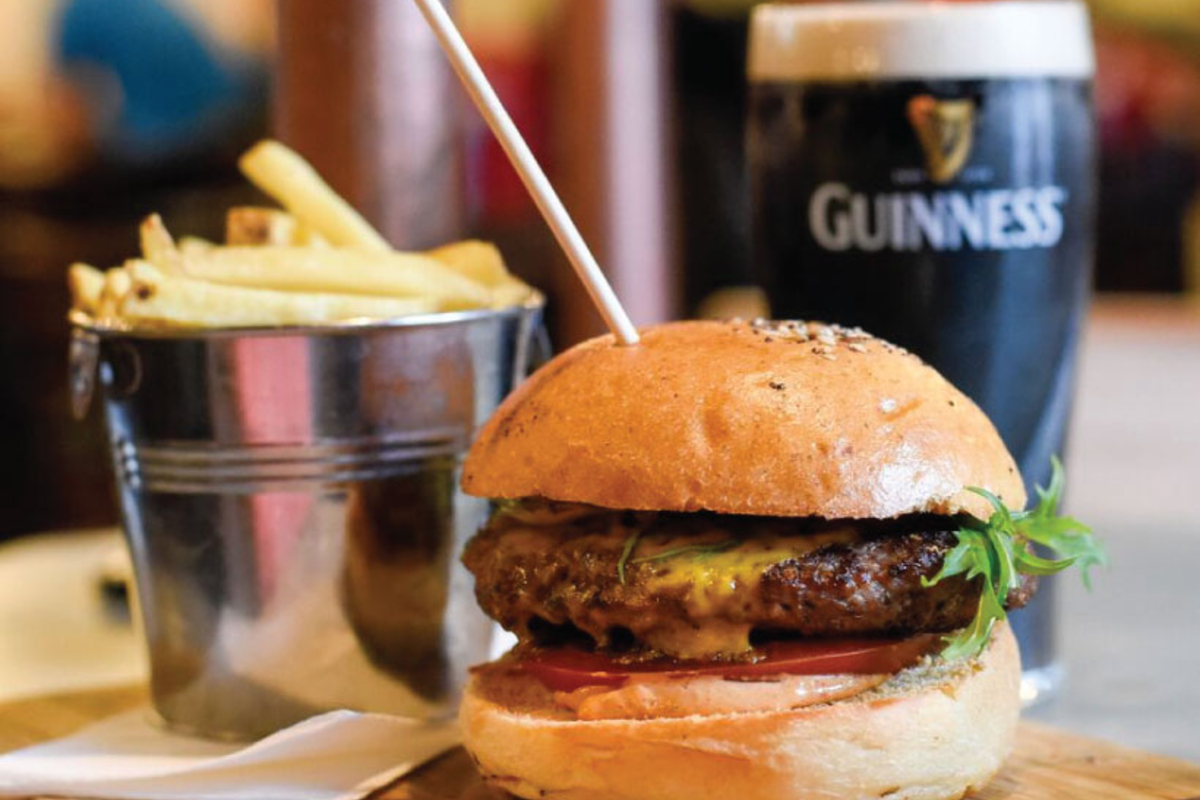 56 Central is located in the heart of Galway City, in the building that was once home to Lynch's Café. There are many reasons to visit, from their hearty full Irish to their tasty sandwiches. But the Chef's Favourite Burger is something a little bit special: 8oz of Irish Beef (yes - 8!), topped with beer-battered onion rings, black pudding, tomato, cheese, lettuce and chipotle mayo. Wow!
5/6 Shop Street, Galway // more here
Scotty's Famous Burgers & Wings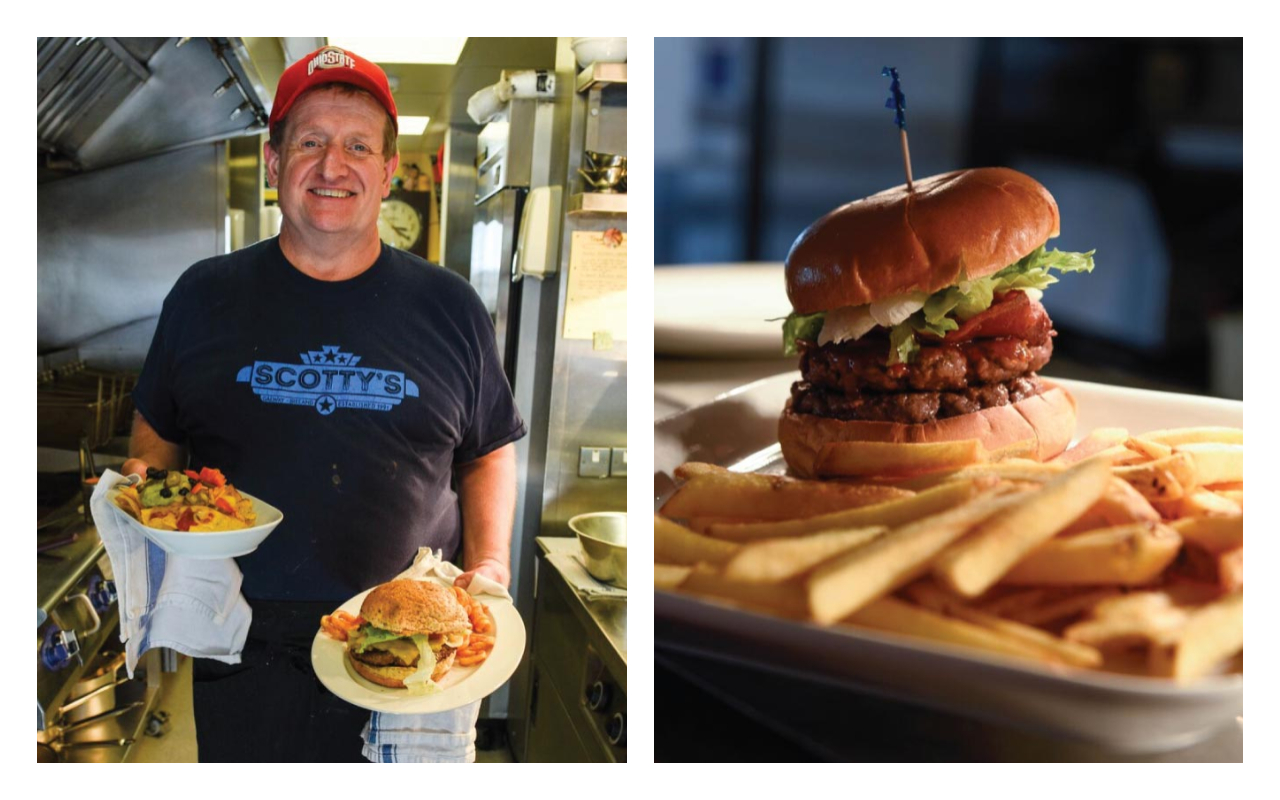 This American-style family owned diner has possibly the best and most expansive menu around. They serve over 58 burger combinations, from spicy Mexican-style burgers to barbecue chicken and pretty much anything else you could imagine. They also have a very tempting selection of milkshakes, chicken wings, chili and nachos, so if you're looking to burst some buttons, this is the place.
Cúirt na Coiribe, Headford Road // more here 
Harry's Bar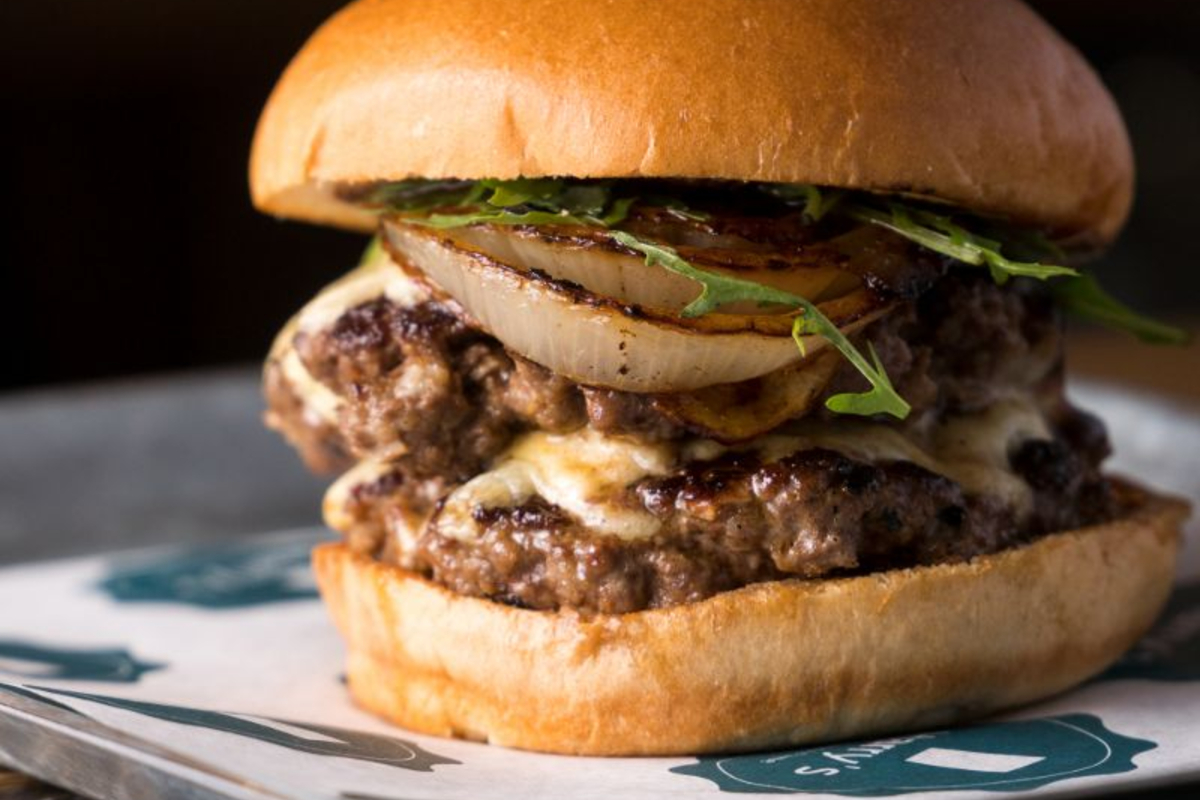 One of our favourite sports bars in town also does some seriously tasty food! If you are grabbing some grub in Harry's Bar, it's gotta be a burger. Their "Irish" Burger is a juicy 6oz patty, topped with Guinness caramelised onions, crispy bacon and blue cheese mayo. Mouth watering! They've also got amazing chicken burgers and a veggie burger on the menu.
77 Bohermore, Galway // more here
Oslo Bar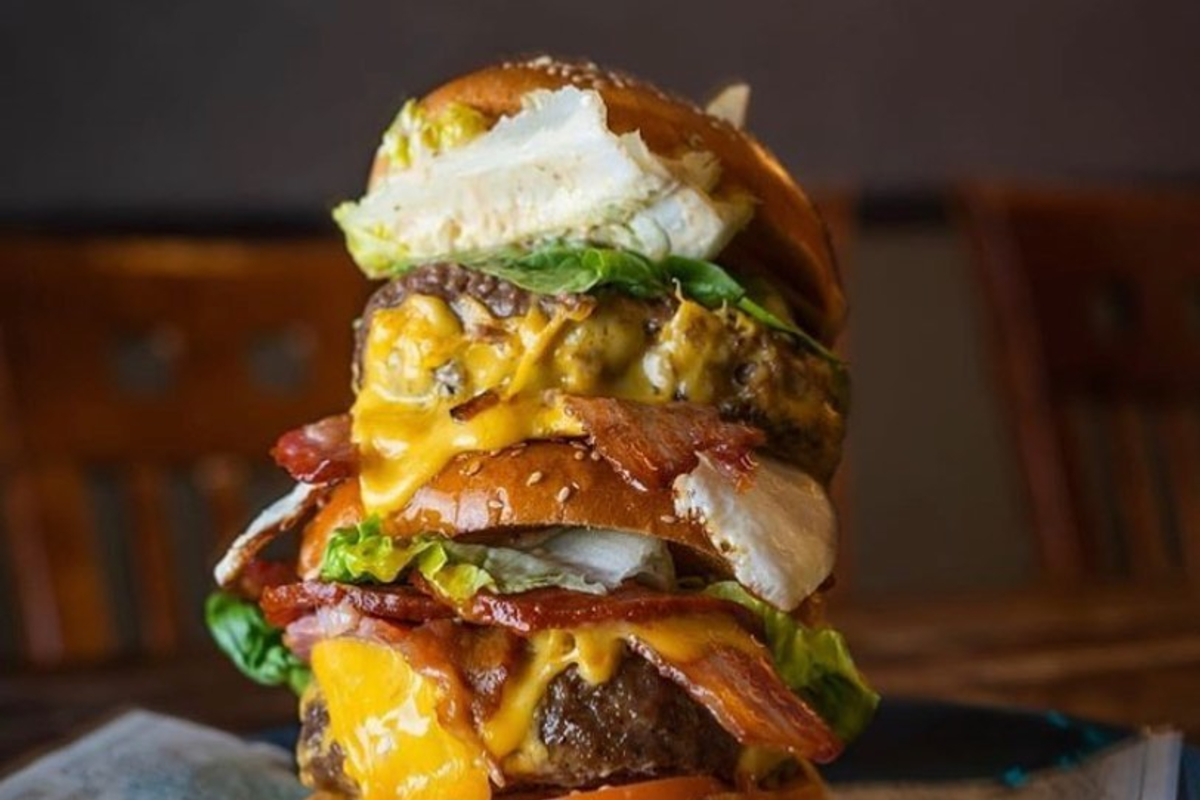 This awesome micro-brewery in Salthill has an astonishing selection of delicious drinks and a yummy selection of burgers! The Elvis Burger is the show-stopper: double patty, double bacon, double cheese. To that, you could add a fried egg, blue cheese dip or some of their signature 'Of Foam & Fury Hot Sauce', a proper spicy mixture made with their home-brewed Double IPA.
226 Upper Salthill, Galway // more here
Chili Shack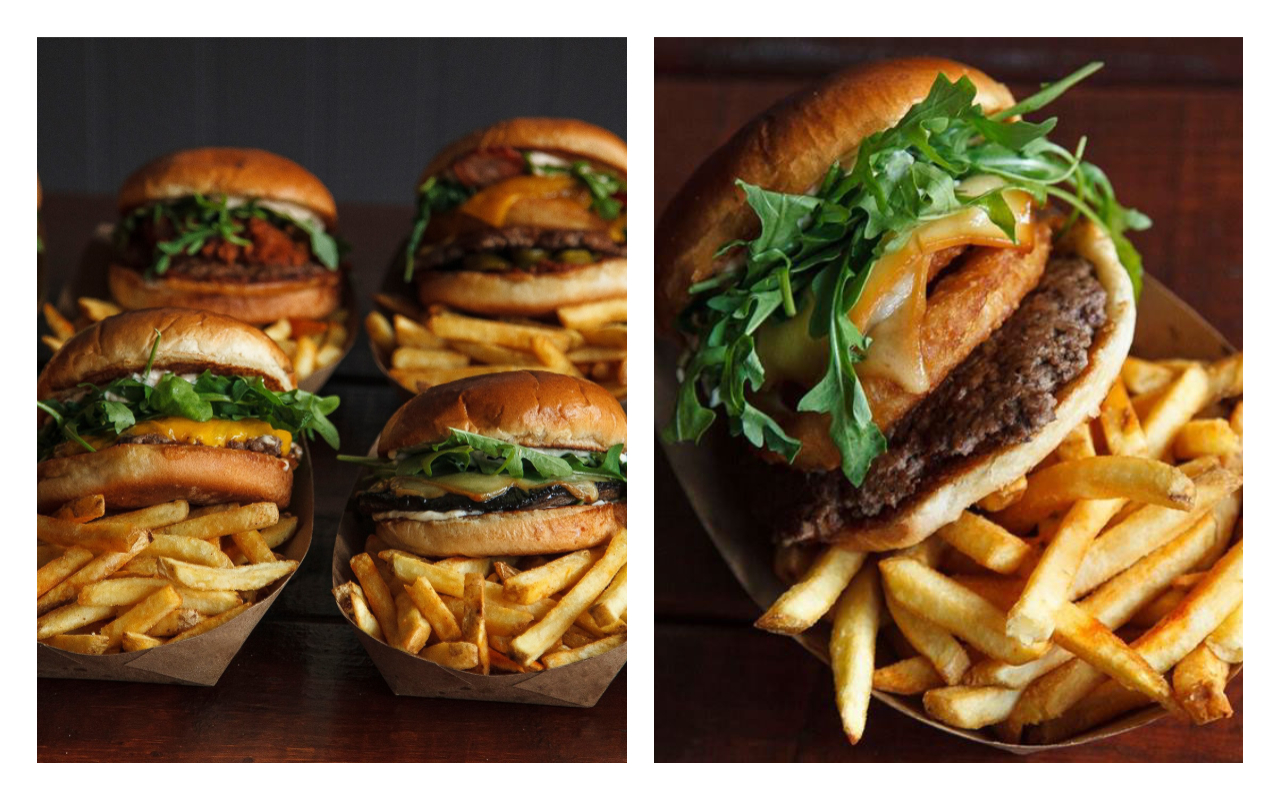 If you're feeling brave, go for the Beast Burger: s a delicious beef burger with tomato and chili relish, rocket, chipotle mayo, cheese, jalapeño chilies, smoked bacon and onion rings... Add some paprika fries in there and you won't move for days.
19 Abbeygate Street Upper, Galway // more here
The Burgerstory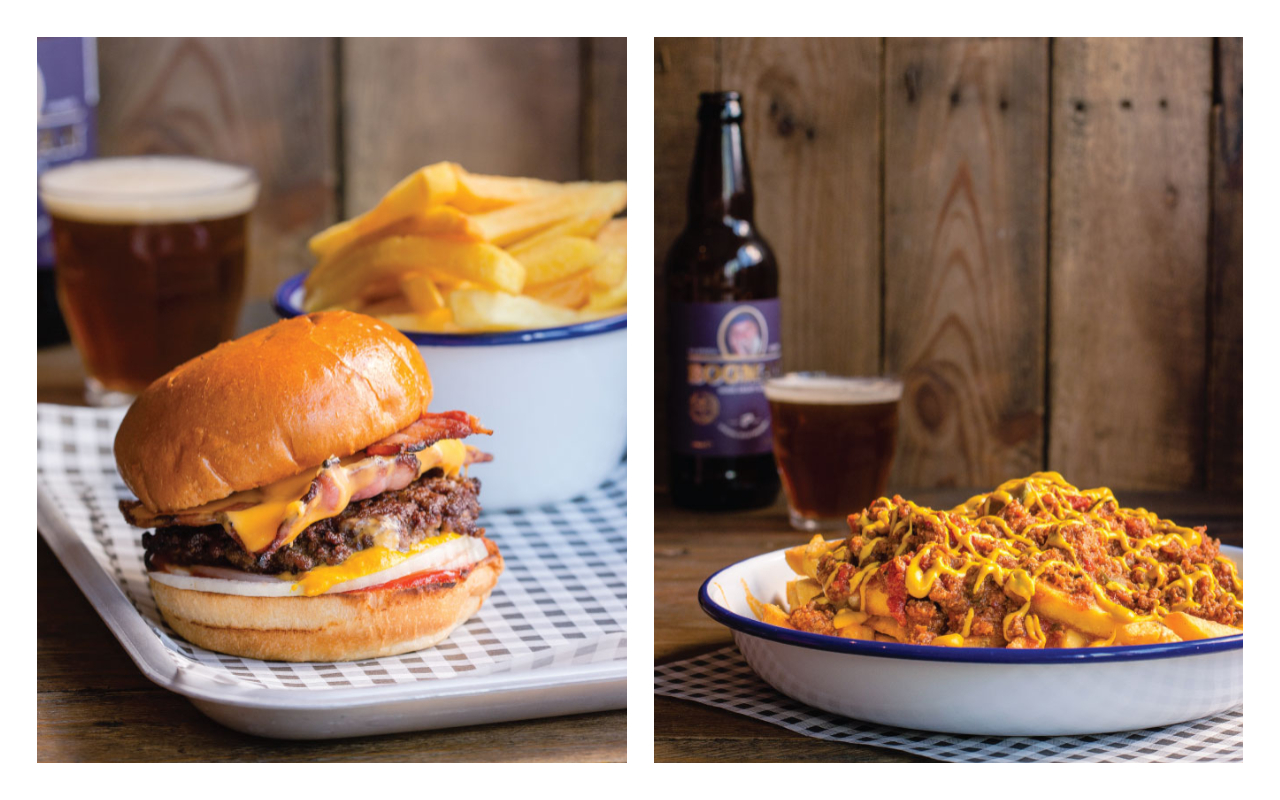 This is American-style diner food at its most gourmet. It's a unique option for some high-quality versions of your favourites. They use a pressure-cooker for their deep-fried chicken and fries, so they're extra-crispy without being greasy. You might have to unhinge your jaw to get your mouth around their triple-stack burger but it'll be worth it. Round out the meal with a boozy milkshake and it's a meal to remember.
1 Quay Lane, Galway's Latin Quarter // more here 
The Skeff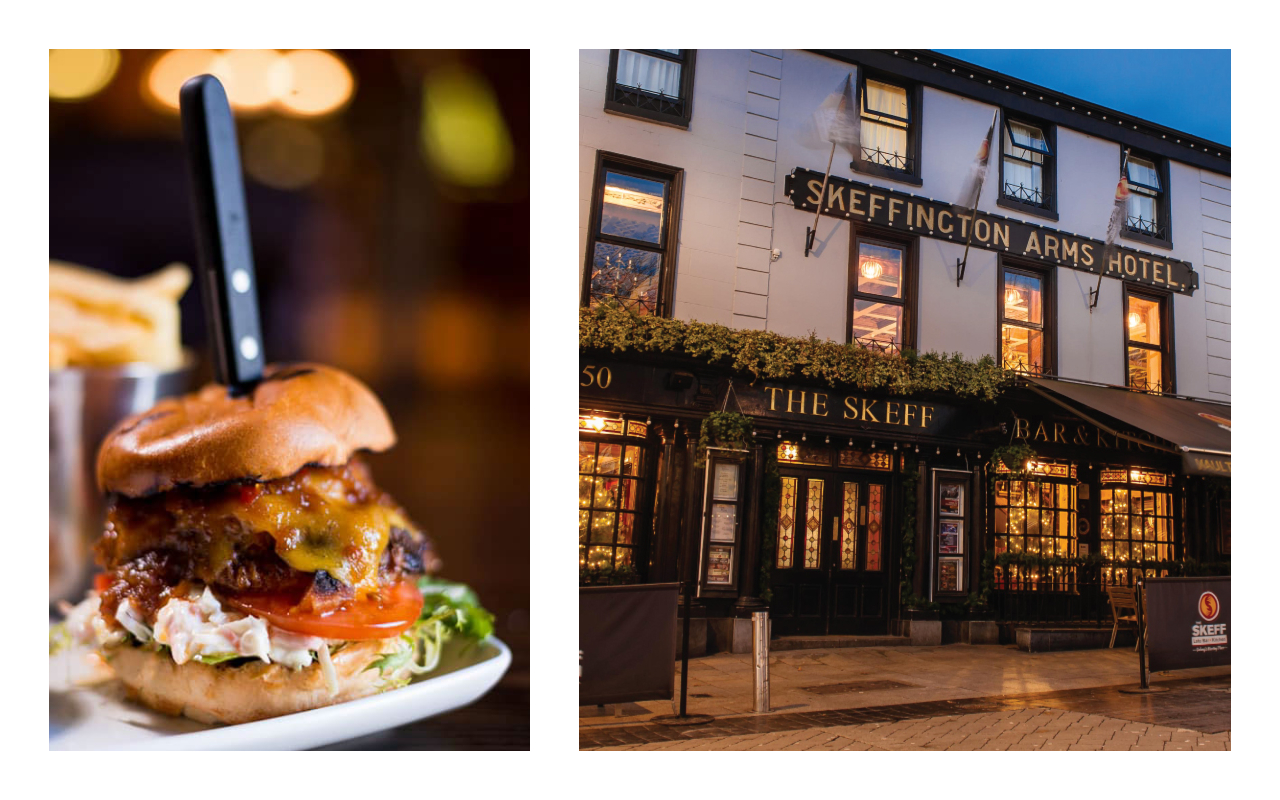 This sprawling bar also has a delicious food menu and of course we're talking about their burgers. The classic Skeff Beef Burger is served with coleslaw, homemade chili jam and chips, and the Peppered Beef Burger comes with mash, onion rings and pepper sauce just like your favourite steak dinner - but in a burger! On Tuesdays you can grab a burger, chips and a pint for €15!
27 Eyre Square, Galway // more here
Caribou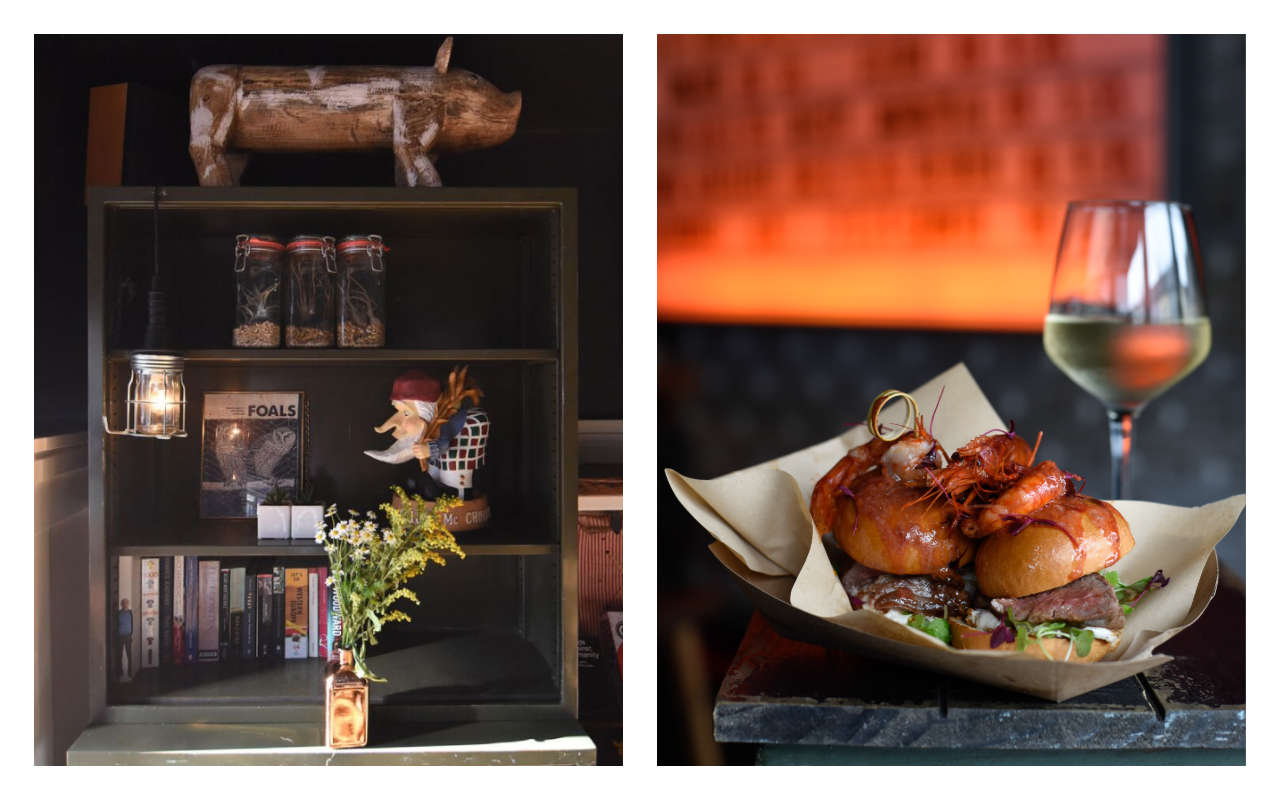 Caribou's food menu is filled with proper pub food, perfect for sharing with a pint in hand. Their burger options include the fried chicken thigh burger, spiced with lemon pepper and served with mango chili mayo, pr their surf'n'turf sliders made with Sheelin's fillet beef and topped with Gannet's crimson shrimp! Don't miss the jammy chips, loaded with Herterich's bacon-sausage-onion jam and tons of parmesan cheese.
31 Woodquay, Galway // more here
Hooked
Their crispy fish burger, slathered with homemade tartar sauce and stuffed with a crunchy slaw tastes like summer all year round! They use only the best of freshly-caught fish from Ali's Fish Monger right down the road. Enjoy in their cosy, nautically-inspired restaurant, or take it to go!
65 Henry Street, Galway's Westend // more here
Capone's Diner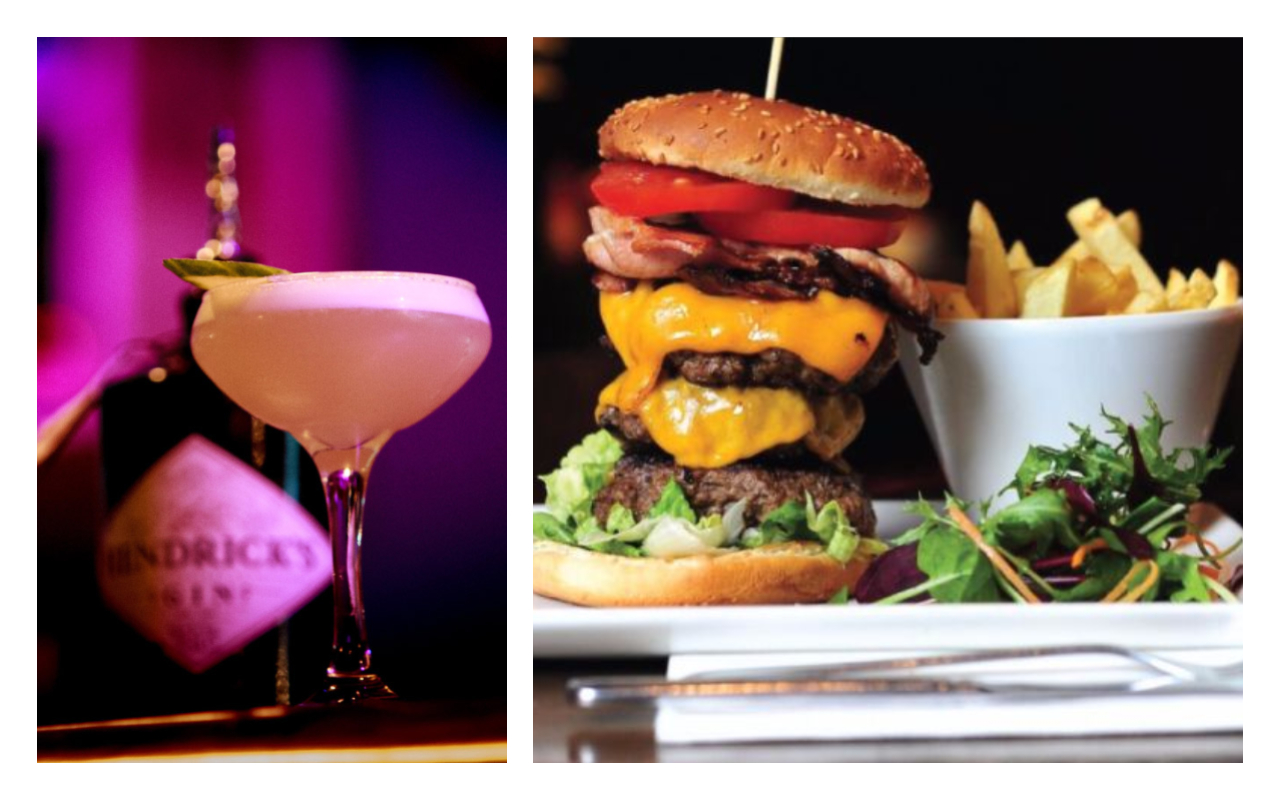 Not for the faint of heart, the burgers at Capone's aren't here to mess around. Stacked miles high, these towering masterpieces are juicy. delicious and enormous. And you can trade in a spelt bap or a gluten free bun if you like. There is also a very tendy cocktail bar alongside their restaurant, so plan on staying a while!
1 Kingston Rd, Knocknacarra, Galway // more here 
The Dáil Bar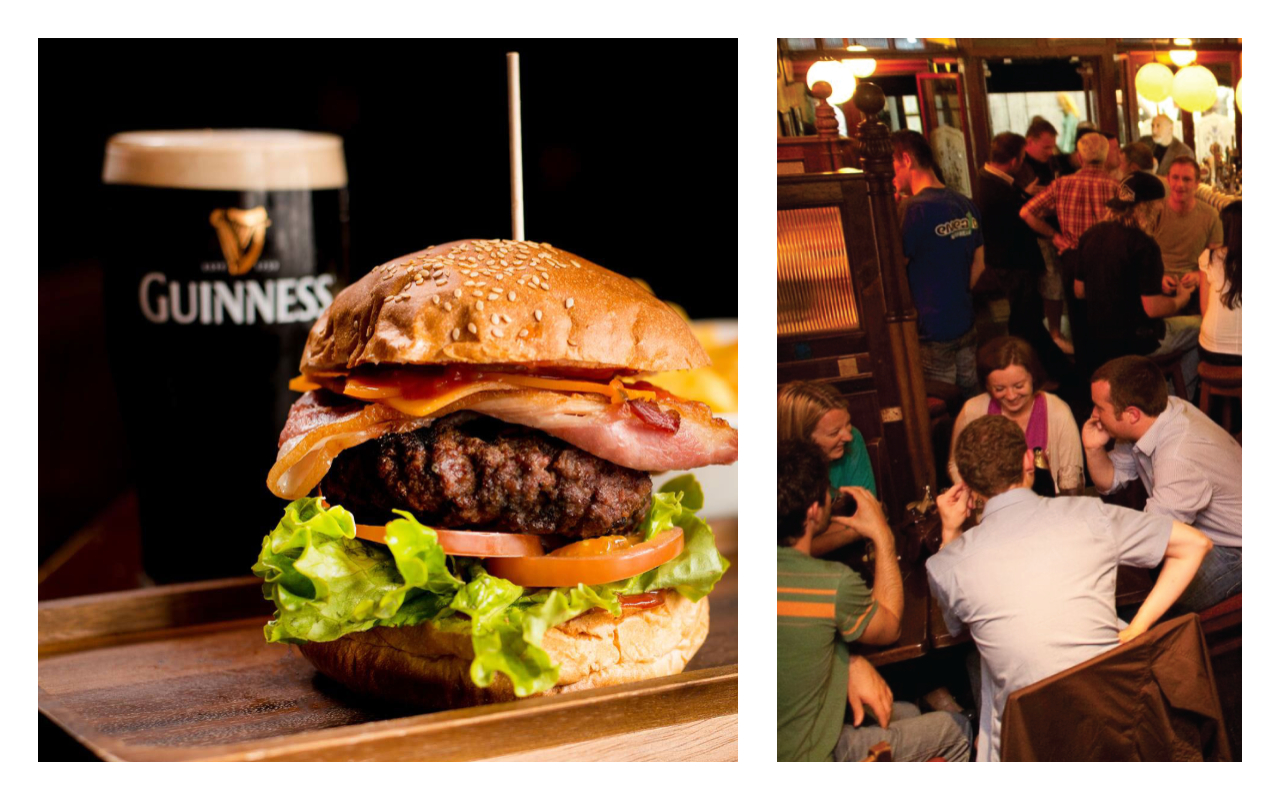 When it's match day, the Dáil Bar is the place to go for big screens, cold pints and one of the best burgers around: the McGeough's Steak Burger. It's made with 100% Connemara Irish steak and smoked bacon, served with crunchy golden fries. Pair it with a Guinness and you've got yourself a great time. If you fancy something a bit stronger, head upstairs to the Liquor Lounge!
42-44 Middle Street, Galway // more here