With a little extra time on our hands, there's no better opportunity to brush up on those cookery skills! With guidance from some of our favourite Galway foodies, we're bringing you a new series of easy-to-follow recipes to make at home! Next up, we've got a delicious soupie staple from Heather at Builín Blasta. Aprons at the ready, you're in for a tasty one!
Builín Blasta Minestrone Soup
Minestrone soup is a heart-warming chunky Italian vegetable soup with beans and pasta. It can have tomatoes or not, depending on your preference. This recipe is without but feel free to add a tin of chopped tomatoes- in fact, feel free to add or subtract veggies to this recipe as you'd like. You could add cabbage, kale, squash, waxy potatoes... whatever you have available.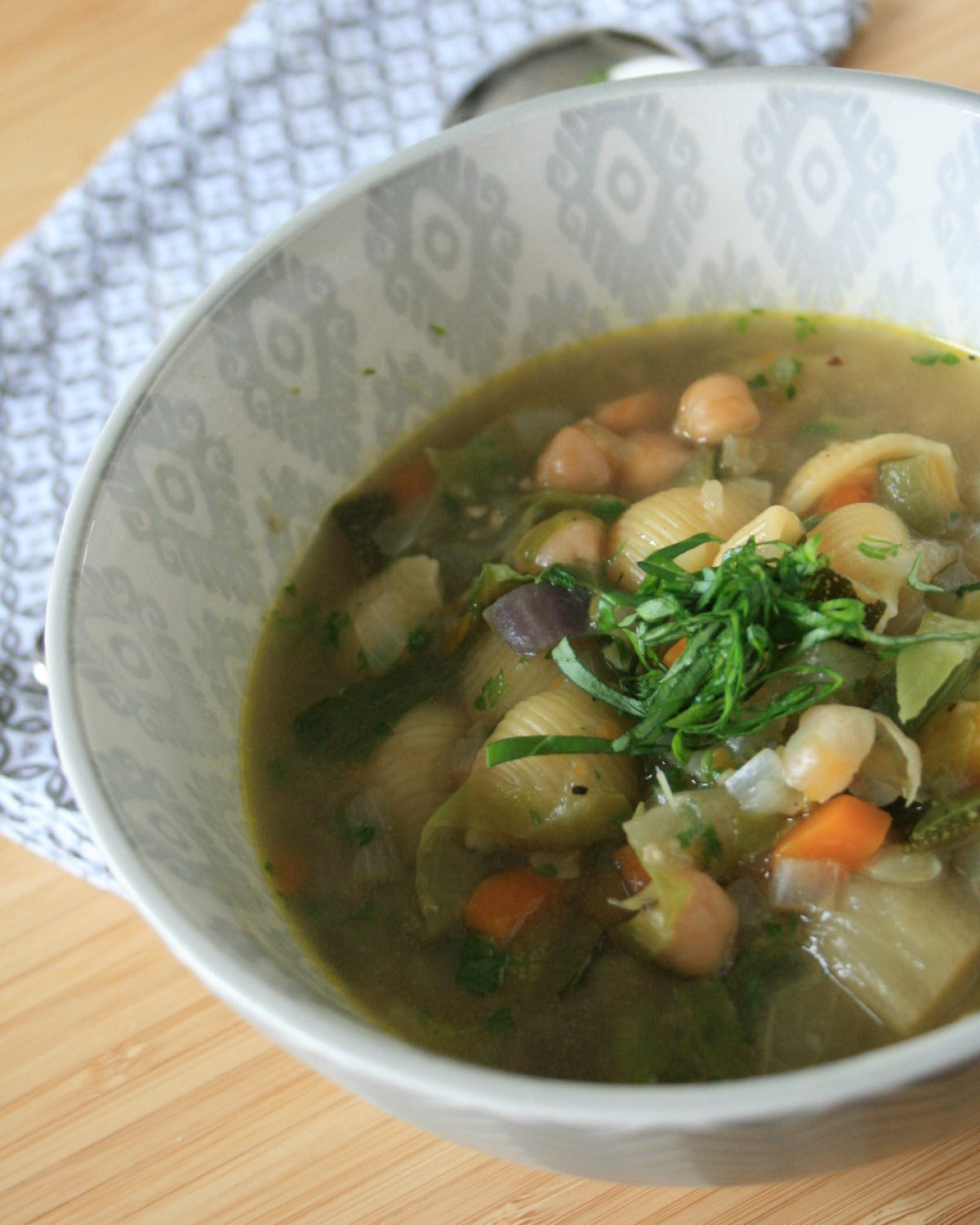 Ingredients
100 ml of oil
2 cloves garlic
1 medium or 2 small Spanish onion
2 carrots
1 stick celery
1 courgette
1 aubergine
200 ml white wine
1 veggie stock cube
1 tin chickpeas, drained and rinsed
1 parmesan rind (optional- vegan without)
2 Litres water
3 bay leaves
Thyme (fresh or dried)
Fresh parsley (1 small handful)
120 g pasta shells (or other similar small pasta shapes)

Recipe
Dice the veggies into bite-sized chunks and finely chop the garlic. Heat the oil on medium heat in a large pot and add the onion, carrot and celery. Season with salt and pepper and sweat the veg (without colour) for 4-5 minutes, stirring often, until beginning to soften. Add the garlic and stir, add the courgette and aubergine, season again and cook for about 5 minutes, stirring often, until all the veg are starting to soften and almost become melty and just starting to stick to the bottom of the pot. Add the wine and cook for 3 minutes until it starts to reduce. Add the water, chickpeas, parmesan rind (for salty umami flavour), stock cube and bay leaves and cook for approx. 20 minutes until all the veg are lovely and soft. Add the pasta and thyme and cook until the pasta is just cooked - about 12 minutes (pasta takes longer to cook in a soup as it's not pure water). Taste for seasoning and finish with chopped fresh parsley, reserving some for a garnish.
If you have it in the fridge, add a big dollop of pesto atop each bowl and serve with crusty bread and butter.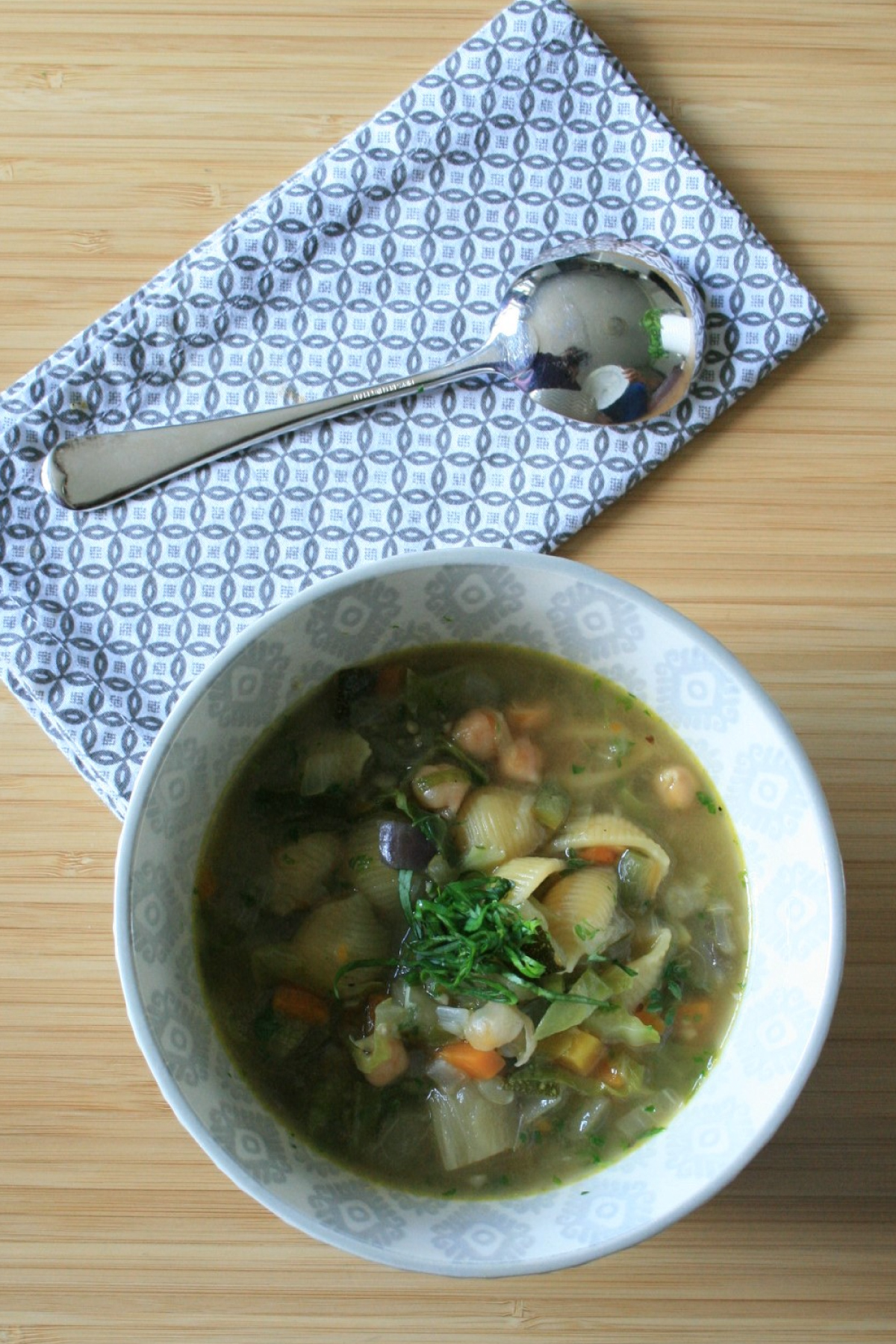 Builín Blasta in Barna is a friendly kind of place. It offers a truly Irish Céad Míle Fáilte to everyone who graces through their doors. Their café & bakery is open to everyone, with wheelchair access and a family-friendly atmosphere, you can even bring your dog for a visit too. They offer award-winning vegan options such as their Lentil Spaghetti Bolognese with cashew "parmesan" and their super tasty vegan sandwich with chermoula, roasted mushroom, tomato & caramelized onion on homemade sourdough rye bread. If you're looking for a sweet fix, treat yourself to one of their delicious vegan desserts, perfectly paired with a warm cuppa. And, of course, they've loads of dairy-free milk alternatives for your post-meal teas and coffees too. Focusing on wholesome, homemade food, Builín Blasta is the perfect pitstop for any Wild Atlantic Way explorer.