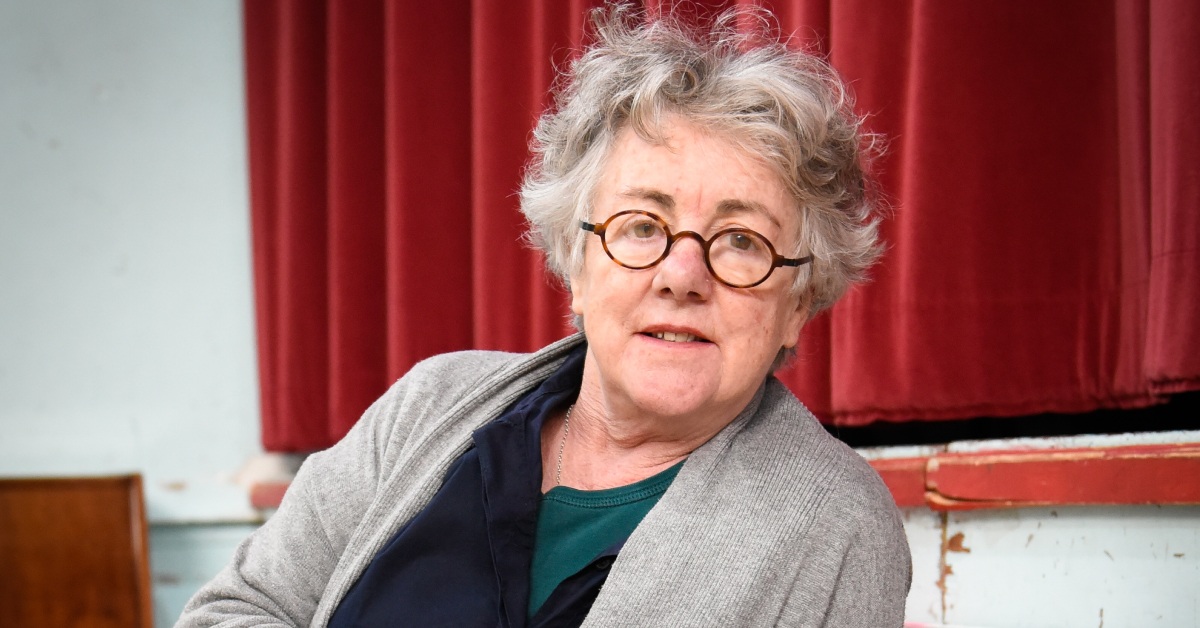 GARRY HYNES – THE WOMAN BEHIND THE CURTAIN
The county of Galway is made up of a diverse network of individuals who have devoted their lives to the betterment of the city. It is a rich cultural tapestry woven together by people who have, in one way or another, enhanced the city and its surrounding hinterland, making sure that our county maintains its charm. It's a colourful patchwork quilt made up of characters that work tirelessly behind the scenes each and every day. One such character is Garry Hynes, who has been bolstering Galway's creative soul through her unyielding passion, innovation and direction for the majority of her life.
Co-founder and Artistic Director of Druid, Garry Hynes was the first woman to win a prestigious Tony award for direction, has received an Honorary Doctorate from NUI Galway, earned a National Council of Education award for her services to Irish theatre, among a number of other notable accolades and achievements. She eats, sleeps and breaths theatre and is nothing less than a patron of the Arts. I was fortunate enough to get the opportunity to speak with Garry one October afternoon about her beginnings in the world of theatre, the presence of the arts in Galway and some upcoming Druid productions.
I'm sure you could count on one hand the number of people who found their calling at the tender age of 10, but during her time at St Louis Convent in Monaghan, Garry directed her very first play entirely on her own initiative. Fast forward ten years to the halls of NUI Galway, where Garry became a member of DramSoc and some beautiful friendships were born. Marie Mullen, Garry Hynes and Mick Lally were seemingly destined to set up Galway's first professional theatre company. "When we left college, we just wanted to go on doing plays. The obvious answer was to set up a professional theatre company – not so obvious, but when you're in your twenties, those are the kind of things you can think about and try to do and that's what we did." For these college graduates, the world was their oyster.
"It was all a matter of determination and just getting out there and doing it. If anybody had asked us whether we thought we'd still be doing this craic 25 years later, we could have imagined it."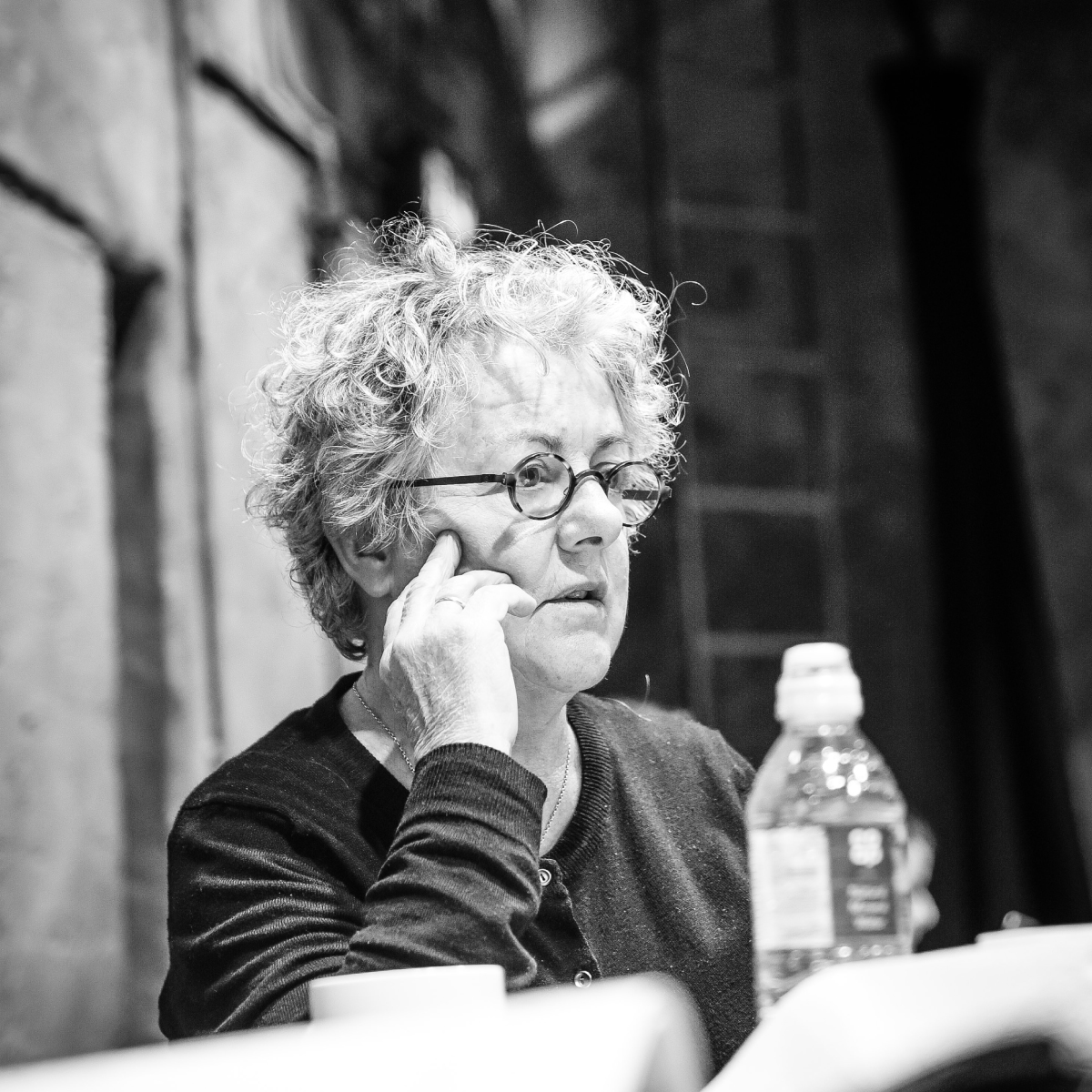 Now, 44 years later, Druid is still going strong. Taking a brief pause to lend her services to Dublin's Abbey Theatre in 1991, Garry allowed both the theatre company and herself to grow independently of one another for four years. "I thought it was going to be permanent, I never thought I would come back but I did and I'm still here. It was a difficult decision but I really felt I needed to." Garry goes on to tell me that, had she not taking this hiatus, she would not be where she is now. "I felt Druid needed to know that it could survive without me and I think I needed to know that I could survive without Druid."
This breather allowed Garry to look at Druid from an outsider's perspective, which was an entirely different lens to what the director had become accustomed to while at the beating heart of the theatre company. For Garry, these four years recommitted her to the importance of Druid, allowing her to see it for what it was and reaffirm its identity in her mind. When she returned, she was equipped with the knowledge of what made the company special.
"I think the development of new work and the commitment to its location, its purpose. The fact that we're a West of Ireland company and we were distinctive because of that and we needed to keep faith with that description. Also, we needed to continue to do new things all the time. You need to continually reinvent yourself in order to stay alive and I think that's what Druid, luckily, has been able to do."
Druid is, at its core, a writers theatre. Putting a firm focus on new writing, Druid have premiered work from the likes of Martin McDonagh, Tom Murphy and many more exceptional writers. During 2019 they produced only new plays, which saw Sonya Kelly's Furniture tour to 13 national venues and the world premiere of Nancy Harris' The Beacon and Brian Watkins' Epiphany in Galway's Town Hall Theatre. Starting out, they concentrated on new American writing but after becoming acquainted with the work of Synge and various other native playwrights, they became enamoured with Irish writing. "We knew that we needed to do new plays and we wrote one between us – Island Protected by a Bridge of Glass – and then in the early '80s we successfully seduced Tom Murphy into becoming a writer in association and I think that was a very important time for Druid. I've always said that I thought Druid grew up in those years that we were working with Tom." This relationship continued throughout Murphy's lifetime and will live on in the form of next year's production of The Cherry Orchard.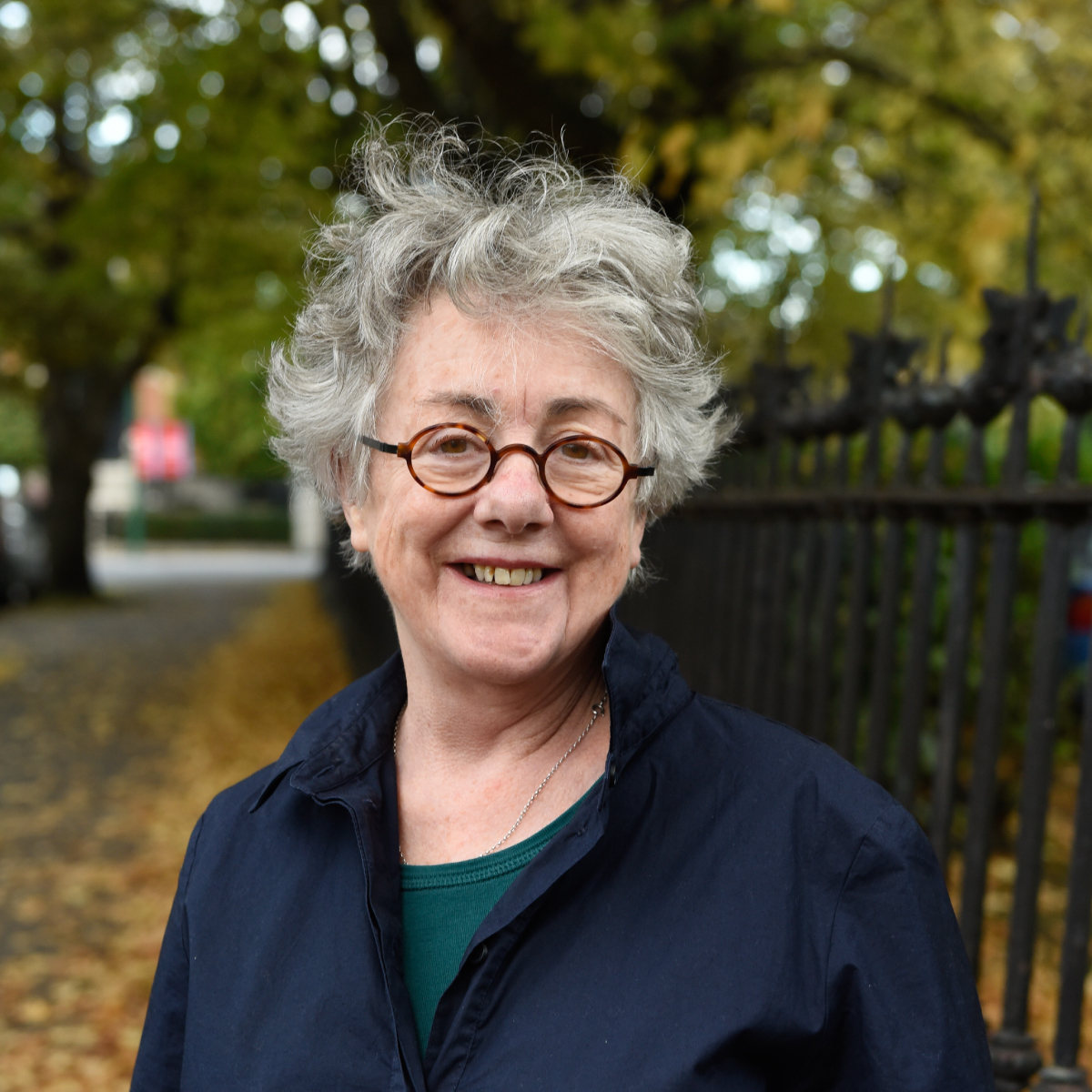 From November 7-23, DruidShakespeare's Richard III will be brought to Lincoln Center's White Light Festival in New York, a city with which Garry has a long-standing affinity. During her summers there on a J1 visa, Garry truly immersed herself in the world of theatre. "I don't think I would be in the theatre except for New York, curiously enough. It was there that I started to see theatre made in small rooms, made by people who looked like me; i.e. young and attended by people who looked like me; i.e. young and that's when I thought 'oh my God we can do this in Galway'. It was those three or four summers seeing as much theatre as I possibly could – that plus Galway is what came together to make Druid."
For someone with a soaring career that has been filled with countless achievements, I guessed that it would be next to impossible for Garry to choose one stand out moment. While rehearsing with Siobhan McKenna during Bailegangaire, the first production of Conversations on a Homecoming, projects like DruidSynge and DruidMurphy and the community of actors that have grown up alongside the company all sprang to mind, for Garry, theatre is all about looking forward. "All you can do in the theatre is live in the present. What's done is done, there's no record of it only in people's minds and imaginations. It's the next thing that you're working on that you're thinking about really, not the past."
That being said, Garry holds many moments from her years at the helm of Druid very close to her heart. One such moment comes in the form of a performance of one of Synge's plays in Dún Chonchúir on the isle of Inishmaan in the eye of a storm. Having performed five of the six plays in a hall, they decided to bring the set, tar barrels and the 30 person audience outside and into the elements of the ring fort. "It was one of the most magical moments of everyone's life on that night. There was something extraordinarily spiritual about it and the hot whiskeys and pints in the pub afterwards were great!"
There is no doubt that Druid has been instrumental in Galway's cultural evolution and I believe that each and every person reading this will agree that the arts and culture are intrinsic elements of Galway's spirit. "I think it's the growth of the Arts, between Druid and Macnas and Moonfish and all of that that have given it a special quality and have driven the massive and sometimes too massive growths of the city." Garry is adamant that this city needs to protect its authentic charm for future generations because if we give way to over-industrialisation, we will lose the special nature Galway has cherished for so long.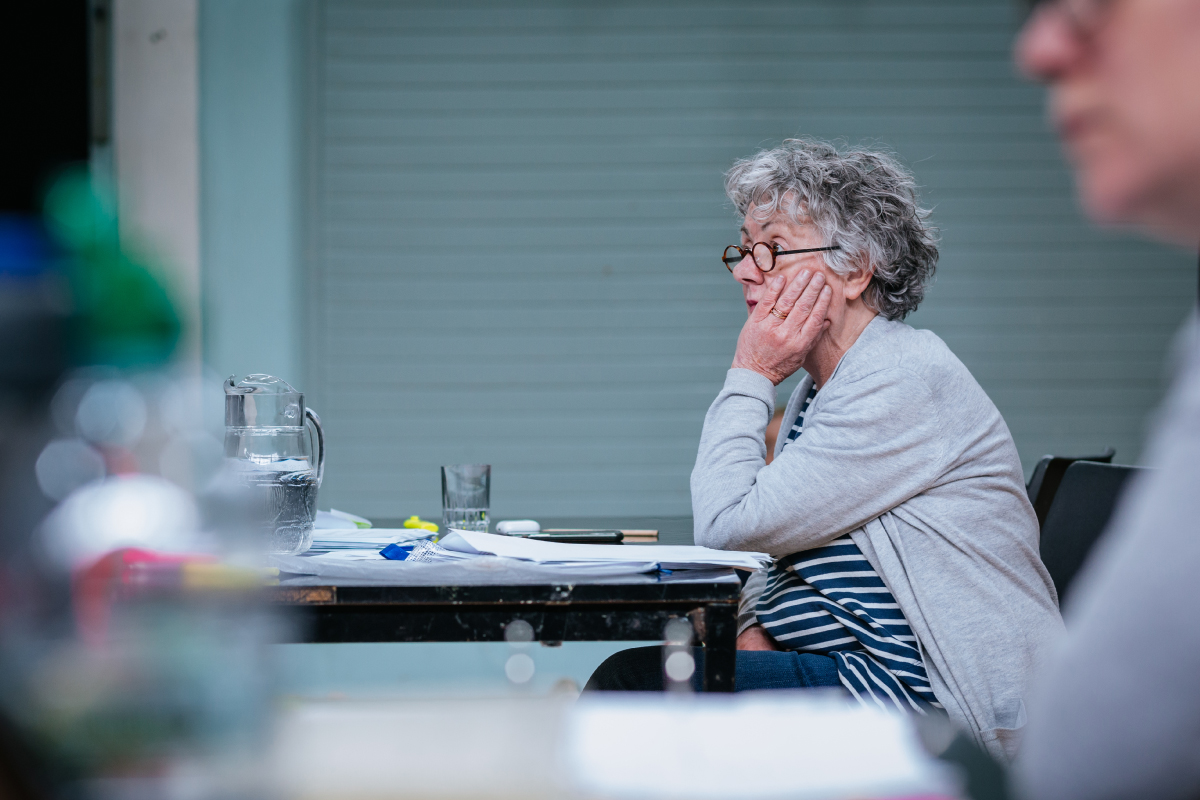 Photo by Simona Lazewski

With Galway 2020 just around the corner, the county is doubtlessly set to benefit from the title of European Capital of Culture. From April to July, Druid will be touring an exciting new project entitled The Galway Tour around a number of venues throughout Galway's towns and villages. Showcasing their commitment to rural touring, this endeavour further illustrates Druid making theatre an accessible and welcoming environment.

"Some of the best performances of Druid have not been in big theatres, but have been in the halls from Clifden to Tuam to Dunmore. They've been some of the most memorable performances we've had so it's great to get the opportunity to do this again in 2020. Getting to know people and getting to be part of a community for a couple of days is just brilliant."

Druid has been introducing people to the world of the arts for 44 years now, whetting our community's theatrical appetite and luring the audience back with each and every production. The audience has largely grown up alongside Druid and have spent their lives appreciating their plays. Never wanting to lose momentum, the team at Druid are constantly striving to renew their audience, so while it may look effortless, there are many people working relentlessly behind the curtain (literally). To use Garry's analogy; it's like the regal, elegant swan on water – underneath they're paddling away like mad!

Artistic director, co-founder and one of the longest serving Druids, Garry has no designs on hanging up her theatrical hat just yet. "For myself, I just want to make the best theatre I can. I want to continue learning and I want Druid to continue to be as vital. The day that it becomes boring or not important is the day it's over. It's all about us wanting to do it and the audience wanting to see it and when one of those two things don't happen, then Druid will be no more." I don't see that happening any time soon, so it's safe to say that Galway's arts scene is in safe hands.

Garry Hynes is an extremely passionate leader whose love for Galway and its flourishing artistic and cultural communities radiates from her core. Having found her calling at such a young age, Garry's career in the world of theatre would be better described as a vocation. A highly intelligent, brilliant creative, Garry Hynes has devoted her life's work to the theatre and we, as moldable audience members, owe her every gratitude.

Words by Sarah Gill
Photography by Boyd Challenger