There's nothing quite like teetering on the edge of your seat, pint in hand, waiting for your team to score with the whole pub erupting into a collective roar. Galway is known for its community spirit and come match day it's always at an all time high.

An electric atmosphere second to none, flowing pints and good grub to keep the stomachs lined, watching the game on a pub's big screen is the only way to do it. While Galway's absolutely flooded with quality places to cheer on your team, here are some of the cream of the crop...
Harry's Bar
Bringing together handcrafted cocktails, insanely tasty food and big screens galore to create one of the most enjoyable drinking experiences in the city, Harry's Bar is a serious spot for watching the match. Screening all the very best sporting action from BT Sports and SKY Sports on their supersized high-definition television screens spread throughout the bar, just order some grub, pull up a chair and let the cheering commence.
77 Bohermore // MORE HERE
The Skeff
How does a full sports listing across eleven HD screens sound? At The Skeff, they're always match-ready and waiting for sports fans in need of a watering hole in which to watch the game. While they screen all the big fixtures, they're big supporters of Connacht Rugby as well as Galway County's hurling and football teams. One of the city's most iconic pubs, there's always space in The Skeff.
27 Eyre Square // MORE HERE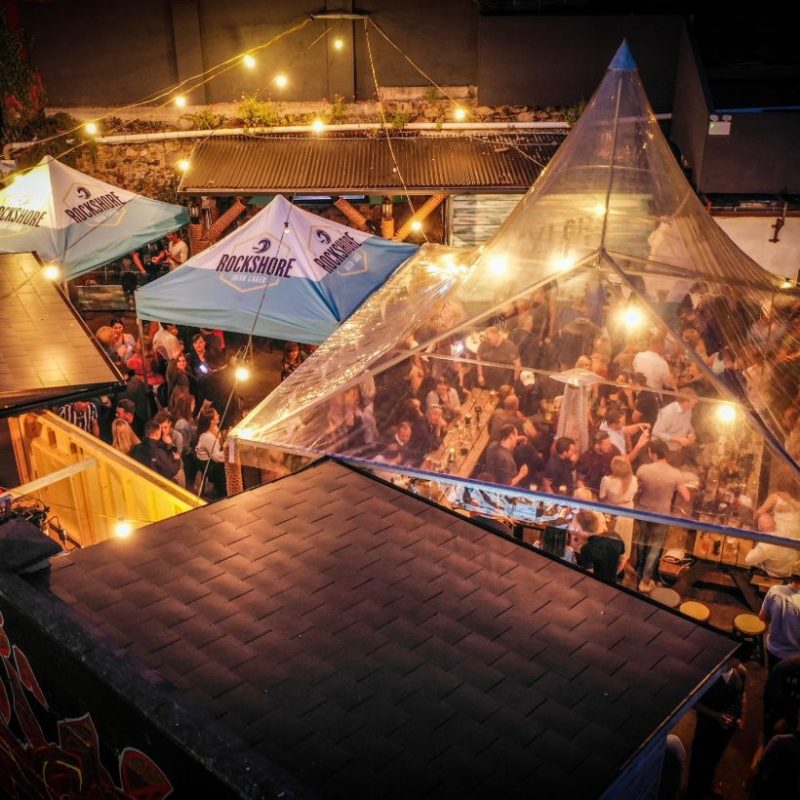 Taylor's Bar
Head out the back to Taylor's beer garden to experience sporting excitement to the fullest, where two big screens will keep crowds of onlookers on the edge of their stools until the final whistle blows. With five more big screens playing live sports inside, there's ample opportunity for a high energy evening of cheering to be had in Taylor's Bar.
7 Dominick Street Upper // MORE HERE
Capones
While you're enjoying the unreal food and tasty cocktails on offer at this family owned restaurant, their screens will ensure you don't miss out on the big game! Ideal for lunch with the whole family or dinner and drinks with friends, Capones usually have a good deal on offer and a great atmosphere to boot.
1 Kingston Road // MORE HERE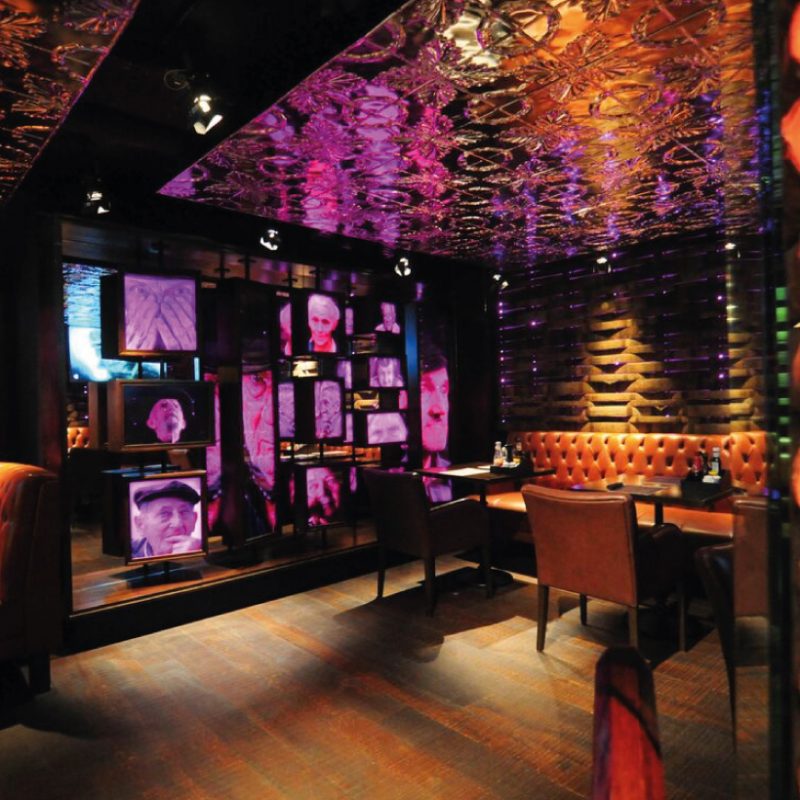 McGettigan's
Known amongst the masses as one of the leading sports bars in Galway, McGettigan's draw people from far and wide come match day. With a whopping 16 large-screen HD TVs all showing the world's top sporting events, there's plenty of space to enjoy the game from any viewpoint. Always emanating a high-energy buzz, you know where to let out some roars of encouragement. Enjoy their epic pub grub and tasty cocktails before, during and after the action.
9-11 Prospect Hill // MORE HERE
The Kings Head
Screening a variety of sports including GAA, soccer and rugby, The King's Head's ground level big screen always draws a crowd. Combined with a bite to eat from their tasty bar menu and a frothy pint, this is a great spot for a more intimate viewing experience. Whether you fancy butting heads with a fan of the opposition or talking strategy with a like-minded soul, this is the place to do it.
15 High Street // MORE HERE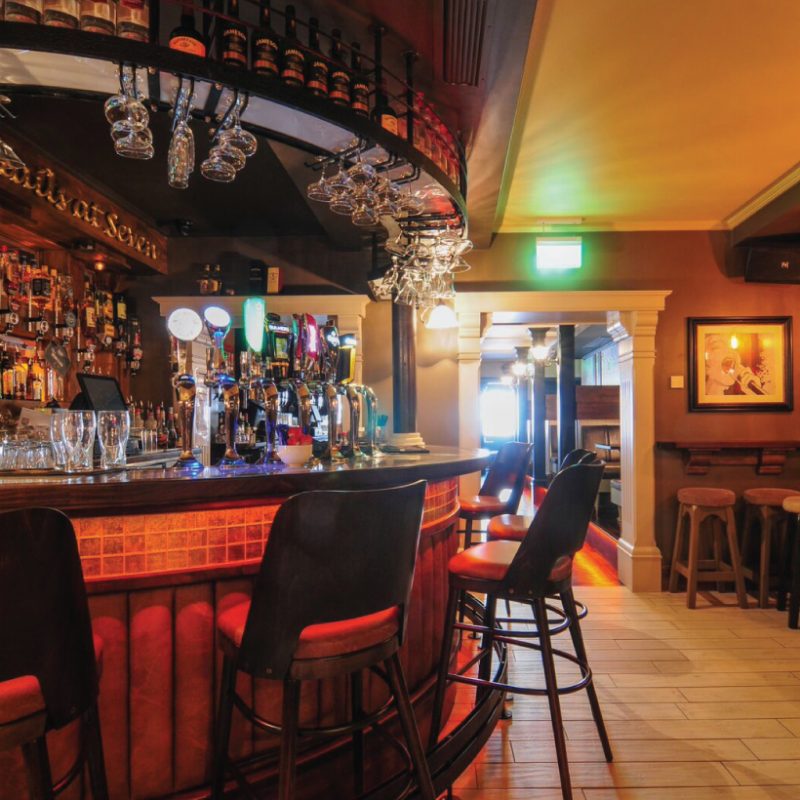 Seven Bar
With multiple high-definition screens in prime locations throughout the bar, Seven is a sports lover's heaven. Pints have a tendency to be flowing, so make sure to get a round in and a bit of food from their stellar menu to set yourself up before kickoff. We can guarantee that by the time the final whistle blows, you won't want to be leaving any time soon.
5-7 Bridgestreet // MORE HERE
The Cellar
GAA, soccer or rugby, you name it - The Cellar will be showing it on their high-definition screens. Any day of the week, passers by will hear roars of encouragement echo from the walls of this Eglinton Street gem and once you've stuck your head in the door, chances are you'll be joining them. Make sure to grab some great grub to keep you going while you power through the pints - the menu appeals to all tastes.
12 Eglinton Street // MORE HERE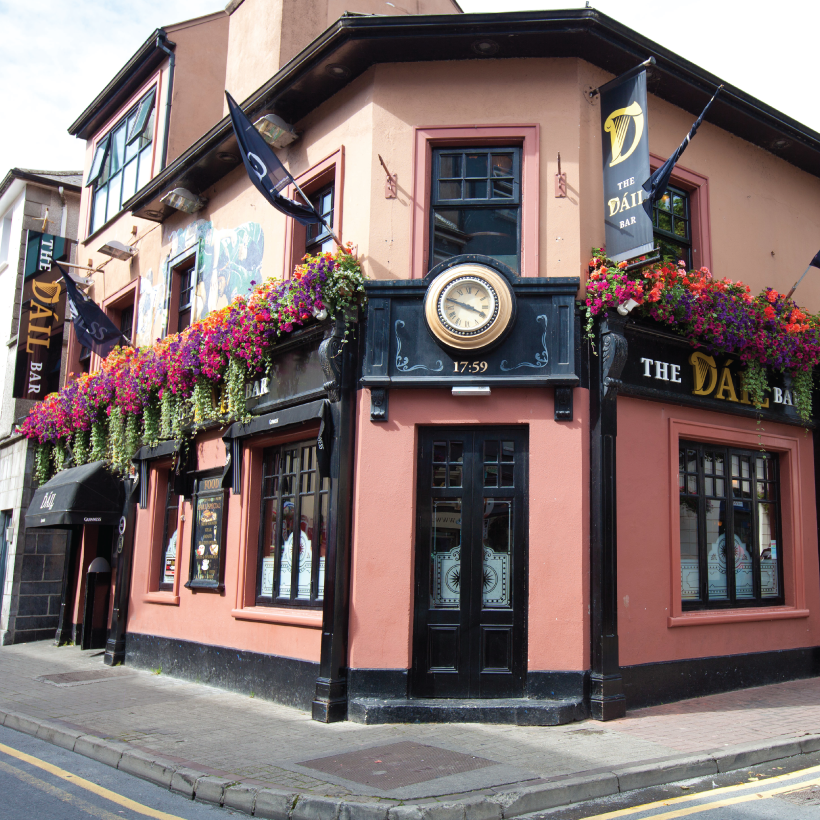 The Dáil Bar
For all the main games and sporting events, The Dáil's got it. Proud supporters of a selection of local teams including Connacht Rugby and Galway United, the crew at this pub know how to show sports fans a good time. Great craic, delicious food and a vast drink selection, you're certainly in for a treat.
42-44 Middle Street // MORE HERE
An Púcán
Known for its incredible atmosphere, great drink offerings and quality food, An Púcán really is the whole package. If you're an avid rugby or football follower, there are 11 screens and 2 large screen HD televisions, with Sky Sports, RTE sports and more tuned in throughout the pub and no matter where you sit, you'll feel like you've got the best seat in the house. Trust us, you'll be wishing for extra time.
11 Forster Street // MORE HERE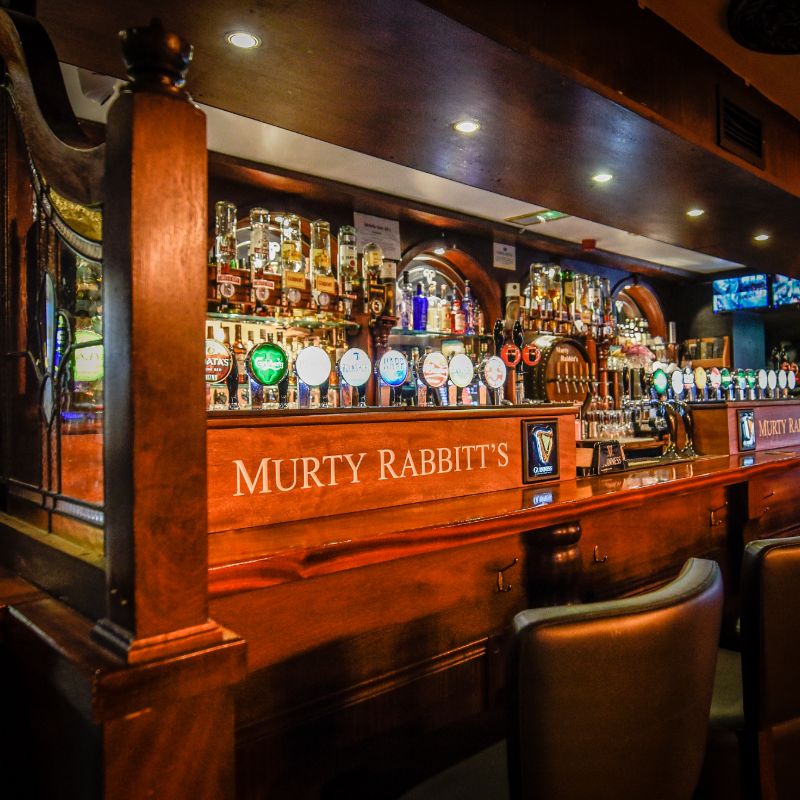 Murty Rabbitt's
With screens galore, plenty of craft beer and a big aul beer garden out the back, Murty Rabbitt's is well worth the short jaunt from Eyre Square. They've got plenty of screens to keep your attention firmly on the game, but if you fancy having a little nibble to keep hunger at bay, they serve great food all day long.
25 Forster Street // MORE HERE
Feature image courtesy Connacht Rugby