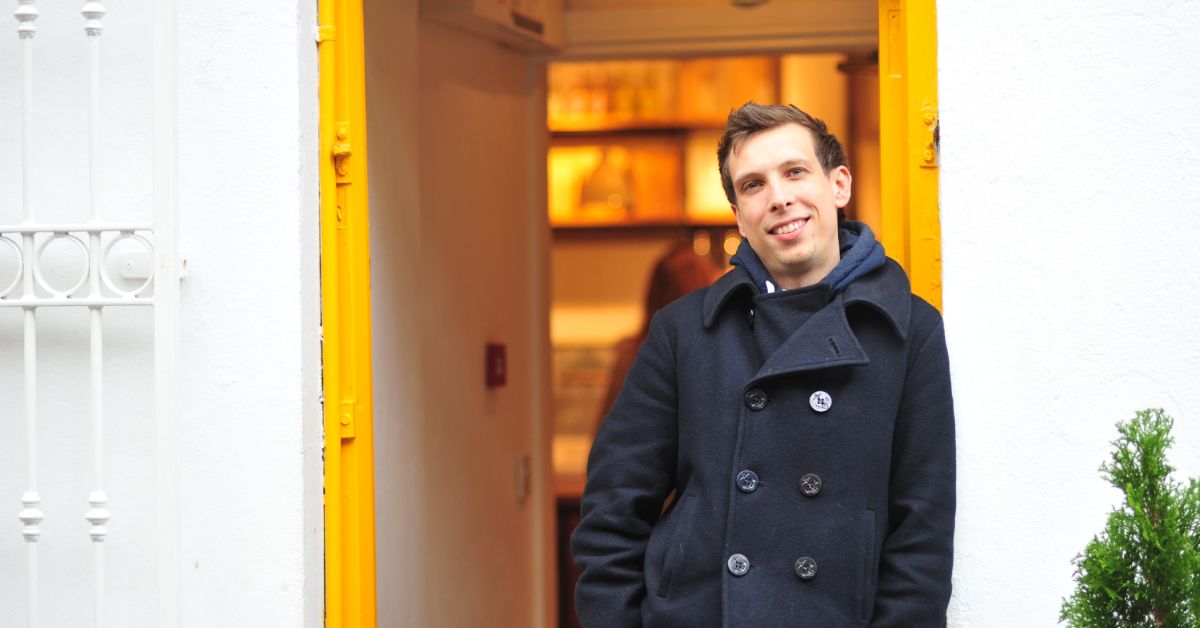 Comhrá : Dan Ulrichs
COMHRÁ is a new series of chats with the people of Galway. Our city is full of creatives, makers and storytellers, our aim is to highlight some of those talented people.
Nestled away in Galway's Latin Quarter, Coffeewerk + Press is a well-curated coffee and design house, serving up a unique experience to all who grace the steps of no.4 Quay St.
I was lucky enough to have coffee and chats with business owner Dan Ulrichs in the beautiful Gallery space of CW+P recently. From the minute Dan speaks of his three successful businesses, his passion and pure grá for his work beams through. As we sat in the gallery space, Dan reeled back the years to tell me how his business journey began.
From the window seat of CW+P, I spotted the iconic Wooden Heart Shop across the street, where it all started for Dan. From a young age, he became part of the evolution of his family business, Wooden Heart. His family created one of Galway's most magical shops adored by kids of all ages. A business that was ahead of their time not only serving as a retail space but also as a unique experience for anyone who stepped inside their doors.
Dan is a true creative at heart, having studied art and music in various countries, he had a real passion to travel and experience different cultures and spent most of his twenties embracing that lifestyle. Fast-forward a couple of years, Dan was heavily involved with a music college based in London when his father became ill and was no longer able to keep Wooden Heart open. At a major crossroads in his life, he decided to move back to Galway to take over the family business in the height of Ireland's recession. From that moment, Dan was now a business owner in Galway's Latin Quarter and quickly learnt the reigns of the business world at a very difficult economic time.
"I still get a huge amount of inspiration every single week, when people come in and make a point of telling us what a wonderful experience it was to just go into Wooden Heart… And that experience is kind of providing a service as much as maintaining a business"
With one successful business, Dan pursued his love for design and started his own publishing company called Artwerk Press about 6 years ago. Starting off producing postcards from a small number of local and international artists, Artwerk Press quickly blossomed and have worked with over 50 artists in many different mediums.
Taking inspiration from his travels, Dan had always wanted to create a social space that would encourage conversation. In 2014, he began to put his dreams into reality as the search for a retail space started. Drawn to the simple ethos of a coffee shop, Dan knew he wanted to create a space to function as a social and interactive chamber, while opening the conversation around architecture, art and design. Thus, Coffeewerk + Press was born.
Dan recently spoke to retail management students based in GMIT about the world of business and he fondly recalls his 'expectations vs reality' syndrome. The businessman had always envisioned a ground floor, open plan space, with a long counter top bar to encourage customers to sit and engage with the staff. But after viewing a plethora of premises in Galway, nothing really fitted the bill until one day, right across the street from where it all began, No.4 Quay St became available.
"I spent four years conjuring up my concept, how I wanted it to look, but it's actually the building that determines a lot of your concept".
Although No.4 was the complete opposite to what Dan had dreamt of, the space resonated with him and his ethos. Suddenly, his coffee/art and design dynamic fell perfectly into a three-story plan. The real work began when it was time to decide on the layout and how the business would function over multiple floors.
Coffeewerk + Press is carefully curated over three stories, creating an organic flow from the coffee shop to retail and gallery space. For Dan, the most enjoyable aspect of his work is the curation of space, art + design and most importantly how they interact with each other. For Dan, the magic really happens when all three aspects of CW+P are experienced at the same time, igniting that conversation that mightn't necessarily happen in a regular coffee shop.
"I think that's what I enjoy the most. Creating an atmosphere and creating space…It's more that we're creating awareness of that design, we're contributing to that conversation"
Each floor encourages movement and interaction between the customer, space and product. With no active sales staff, each customer has the freedom to get a real feel for each product as they sit out of their packaging in a perfectly curated space. Supporting over 700 different products from various artists and designers across the globe, CW+P is the perfect platform for makers to exhibit and sell their work.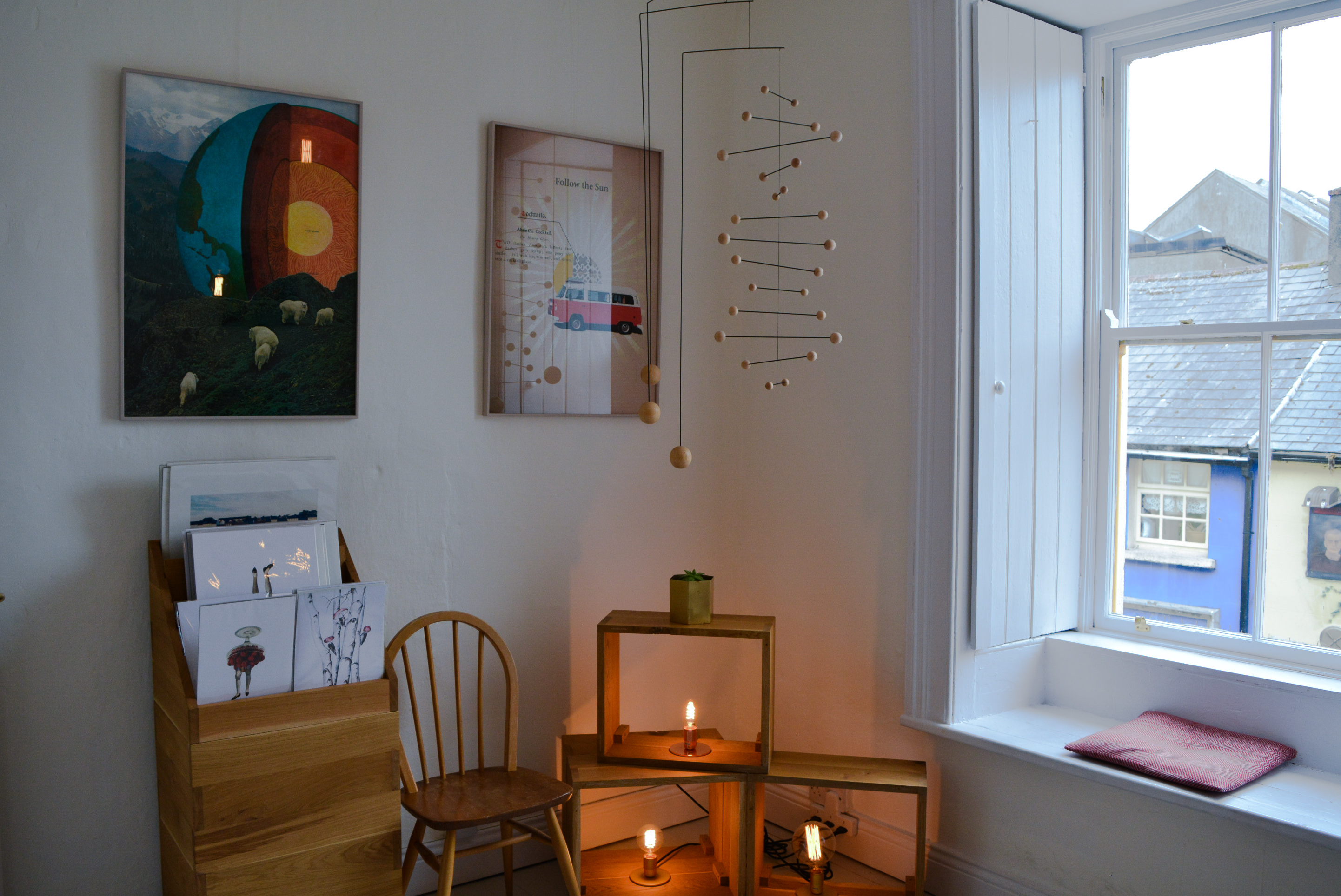 "At the moment there's a conversation happening within design. Especially with this new generation, taking traditional Irish processes and put a contemporary twist onto it. It's still very much in its infancy and needs to evolve. It's an exciting time to be in Ireland within that space. It's a wonderful community, people are extremely supportive, when we opened we got great support and we, in turn, support other businesses."
Throughout our chat, it was so clear why Dan had chosen Galway to set up his business. Family aside, he could've uprooted everything and headed anywhere in the world, but instead, choose to create something Galway had never seen before. The road to starting a new business wasn't without its ups and downs as the city forced CW+P to apply for planning permission, simply because they couldn't understand his vision.
"They were like art, postcards and coffee – we just don't get it"
As retail is going through a rough patch with major online companies dominating the market, Wooden Heart and Coffeewerk + Press offer much more than just a product. They offer a memorable experience – that's something one can never get by perching in front of a laptop screen. Dan's business is about giving people an experience to take away with them. CW+P is surrounded by about 20 other businesses all serving the same product – coffee, but none serving the same experience. CW+P is a home for all demographics, whether you're a 14-year-old wanting to check out the cool artwork or 83-year-old who enjoys a coffee in the creative space.
What Dan and his team have created is something special, and should be experienced at least once in a lifetime! The business world is extremely demanding at all times and is constantly in a state of flux but one thing's for sure, it's extremely important to stop and smell the coffee.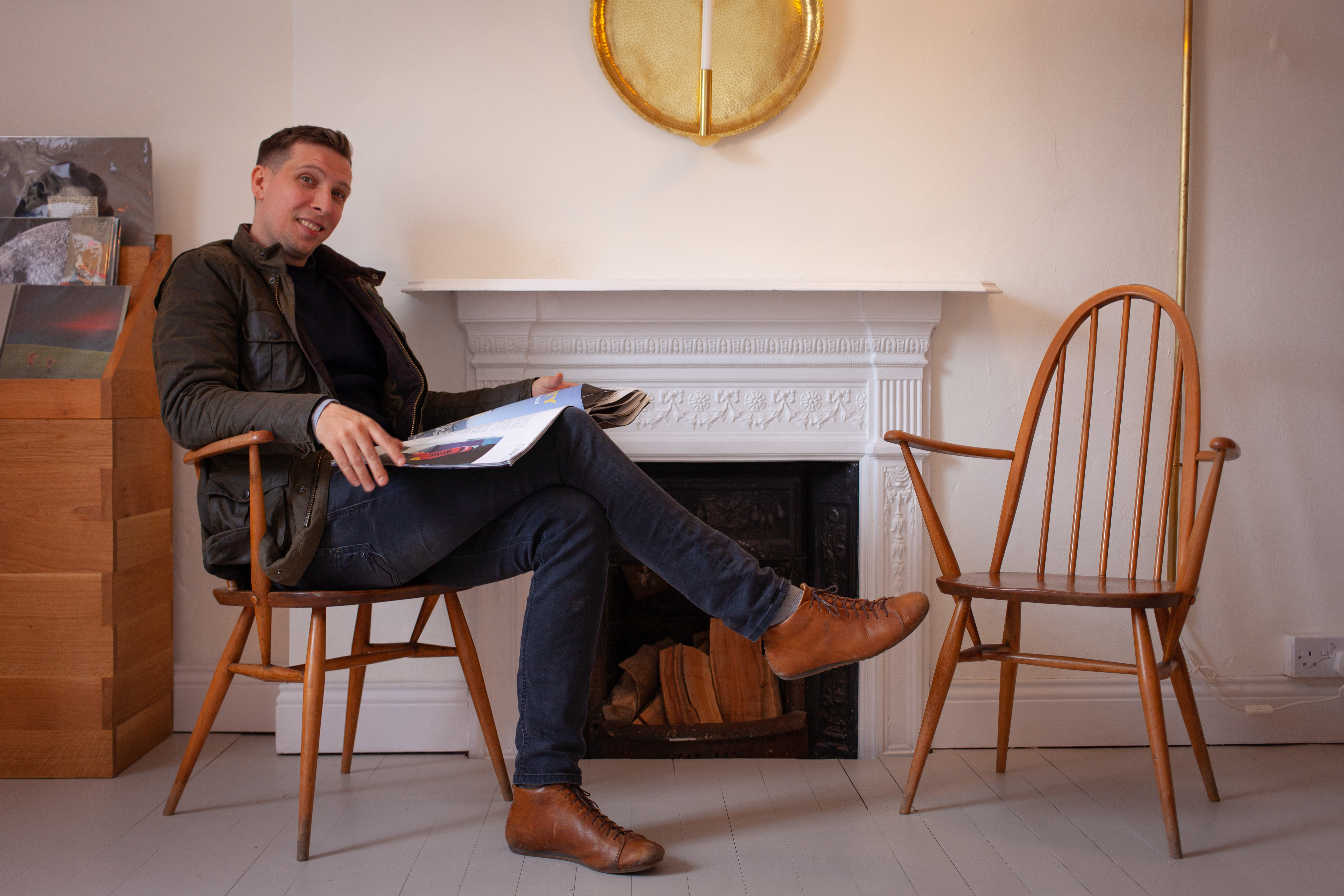 Photos + Words by Lisa O'Brien

Cover Photo by Boyd Challenger