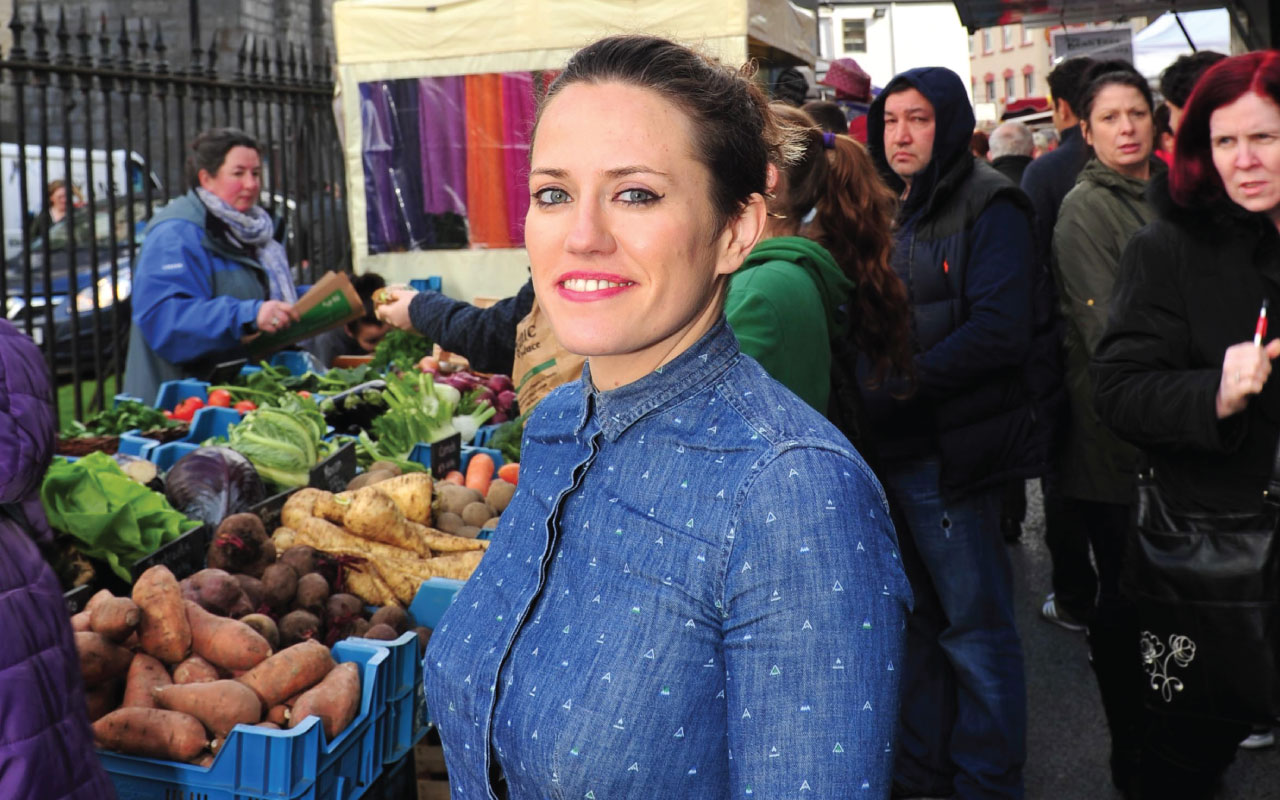 Sheena Dignam: Food, Glorious Food (in Galway and beyond)
Ireland's burgeoning food scene is one of the best things to come out of the last few years. Where once, tourists — and even locals — might have pulled a face at the thought of "Irish food" (what is it, really, and is it mushy?), that idea is being revolutionised.

Sheena Dignam's Food Tours of Galway offer a window into that revolution. If you've ever found yourself wondering who, exactly, grows the 'local, seasonal produce' that's come to the forefront of the Irish food scene; or the story behind that cosy medieval pub; or where the chef from your favourite restaurant gets his inspiration, Sheena Dignam has a tour for that.
Her longest-running and most popular tours are her Galway Food Tours. The day tours explore cafes, pubs and restaurants, where you'll sample something from each and learn about the people who made it. It might be vegetarian sushi, tea-infused cake, or a locally-brewed craft pint — but whatever it is, you can be sure it's delicious and has a story behind it, which Sheena has taken care to learn.
That's possibly the best and most unique aspect of Sheena's Food Tours — with every morsel, a story. Sheena never brings a group anywhere without first getting an understanding for the heart of a place, its people, and its ethos.
After three years, though, Sheena's got a lot more on her plate. She's started designing bespoke food tours through Connemara, for visiting foodies in conjunction with Connemara Pub Tours. She corresponds with these groups to see where their interest lies, and takes them to a mix of pubs, farms and restaurants to get a feeling — and a taste — for Connemara food.
Her new initiative in 2018 is a tour which gets chefs involved, who are at the helm of Ireland's new food. She hopes to bring chefs in from all over the world, along with a tour group of interested foodies, to explore Ireland's food at its source. These groups will go local oyster banks to collect oysters; to the butchers to select the perfect cut; and to local farms, to gather seasonal veg where it grows. Then, of course, they'll cook a meal with all the gorgeous local ingredients from Ireland's west coast.
Sheena hopes that this will be a way to highlight a chef's contribution and dedication, as well as the high-quality fresh food the west coast has to offer.