The time has come to start packing the school bags and loading the lunchboxes as the kids head back to class. After a summer of fun, there's a lot to get organised so if uniforms shrunk in the wash or dogs have mysteriously eaten all school supplies, we've put together a helpful little lists of all the best spots to find the essentials. From snacks and supplements to weekends well spent, here are some top tips...
THE ABSOLUTE ESSENTIALS
Let's start with the basics! Since the kids will be wearing their uniform all day every day, it's important to make sure that the size and fit is just right and The Schoolwear Centre makes that their top priority. Ensuring top quality and affordable prices, the team strives to source exactly what's needed for preschool, primary and secondary alongside their stellar selection of durable and sturdy school bags.
To make sure you're keeping your waste to a minimum with the very best products, The Filling Station should be the next stop on your list. Stocking a stunning selection of water bottles, lunchboxes, natural beeswax food wrap and all the dried food refills you could hope for. Fostering a more sustainable mindset while giving you the tools to reduce your carbon footprint, it's quite the incredible business.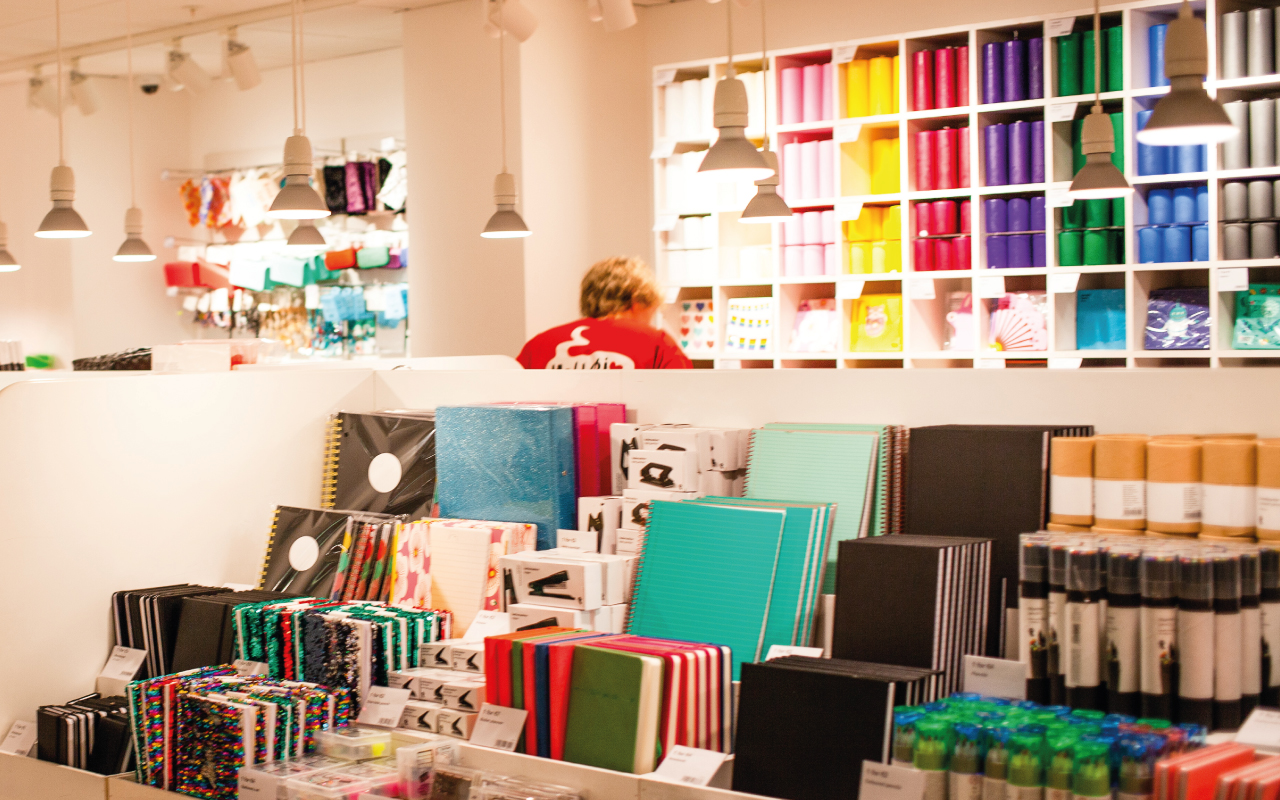 STATIONERY AND SUPPLEMENTS
Who doesn't love a good browse around Flying Tiger? While they've always got something exciting that's guaranteed to catch your eye, they've also got a serious selection of stationery. Kit out your little one's school bag with everything they might need; plasters, pencils, notebooks, sweet treats - it's all under one roof at Tiger!
After a summer spent having fun in the sun and staying up a little later than usual, the kids might just require a little boost. To keep energy high and immune systems boosted, the team at Evergreen have a 20% off sale on all their back to school items. From Vitamin C and chewable magnesium to healthy snacks and a selection of supplements, you'll find exactly what your little one needs.
CLOTHES AND CRAFTS
From new shoes to trendy threads, JustKidz in Athenry has it all, so whether their trainers are feeling a little snug or a new rain coat is needed - you know where to go. Stocking both Irish and international labels, their range is constantly expanding and with all staff trained in measuring, you can rest assured that you'll get the perfect fit.
If you haven't already explored the Aladdin's cave that is Powell's Music Shop, you've got a treat in store. Stocking an incredible selection of musical instruments and art supplies, this is the perfect spot to help your child discover their new favourite hobby. From mastering the violin to becoming the next Picasso, anything is possible at Powell's.
WEEKEND ACTIVITIES
They say that every day's a school day and you would be surprised how much you can learn from your little one! Put their knowledge to the test by allowing them to show you what they know surrounded by the natural beauties of nature and Celtic heritage at Brigit's Garden. Native wildflowers, fairy forts and winding woodland trails await!
If you want to spark your child's imagination, a day spent exploring the Burren Nature Sanctuary will excite and inspire. Witnessing the magic of the flora and fauna as you wander through the mile-long nature trail, passing through Burren habitats of karst limestone and feasting your eyes on ancient woodlands will give the kids a whole lot to dream about on the journey home!
Feature image by Ronan Holloran. Click here for more of his work