Flat whites, vanilla lattes, frothy cappuccinos and cold brews are just some of the beverages that keep us going throughout the day and with a number of forward-thinking coffee shops throughout Galway going that little step further, there's always new coffees to sample. Whether you fancy yours made with oat, almond, soy or cow's milk, decaf or full of beans (literally) - these Galway spots will ensure it's made just to your liking. Here's where to get your caffeine fix...
Coffeewerk + Press
From the little yellow door to the charmingly illustrated cups, it is really no wonder that Coffeewerk + Press is one of the city's most popular spots for a dose of caffeine. Expertly marrying specialty coffee with art and design, this socially aware space has made us all a little bit obsessed with our daily brew. They have worked with over 30 local and international coffee roasters to bring their visitors exquisitely new flavours, so you are certain to find your perfect cuppa at Coffeewerk + Press. They've also got all the materials you need to recreate these tastes at home, so make sure you check them out on their online store or pop in and get their professional advice.
4 Quay St, Latin Quarter // more here
Kali Coffee Bar
If you're out and about with your pooch, drop by the dog friendly Kali Coffee Bar to get yourself and your furry companion some badly needed refreshments. It's the perfect spot to discover new blends of specialty coffee and what's even better, they have recently added a lovely garden oasis at the back of their coffee shop space. Complete with beanbags, gorgeous flowers, benches and a relaxed atmosphere we know we might just have found our new favourite chill out spot! After an energetic walk along The Prom, what could be better than enjoying a fresh cuppa with your best friend by your side?
133 Upper Salthill Rd, Salthill // more here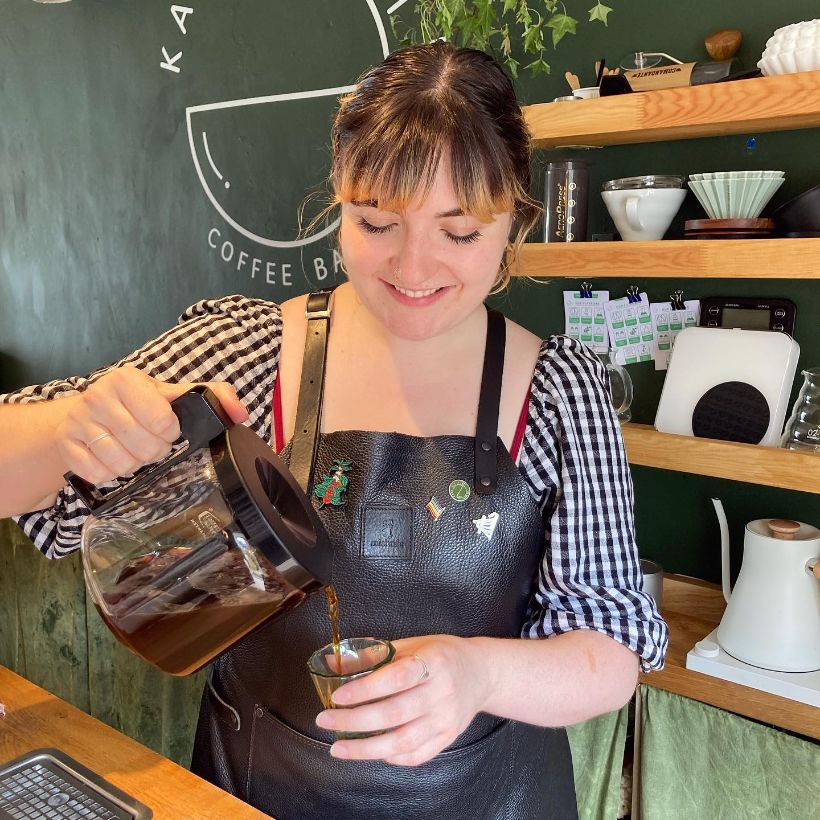 Top Shelf Coffee Bar
Enjoy your perfect cup of coffee at Top Shelf Coffee Bar. They take their coffee seriously and their dedication is reflected in the taste. For all you slow-pour lovers out there, this spot stocks an amazing variety of filter coffees so call in and try out some new brews. The team from Top Shelf Coffee Bar will ensure you get a top class coffee experience every time you pay them a visit. We can guarantee you will leave with a smile on your face and a quality cuppa in hand.
Fairgreen Rd, Fairgreen // more here 
Barista Bus
The coffee here is almost as heart-warming and joyful as their iconic orange VW camper van that has been converted into The Barista Bus in order to bring the good stuff to people all over Galway and beyond. After building up a reputation for speciality coffee and friendly service with their delicious pop-up coffee stall at various festivals, markets and events over the last few years, Barista Bus also has a fixed abode in Lower Salthill where St Mary's Road and Taylor's Hill meet. Get down there for a cuppa and a sweet treat soon, and keep an eye out for the 1972 Volkswagon around Galway's hotspots.
Crannlann, 4 Salthill Rd Lower // more here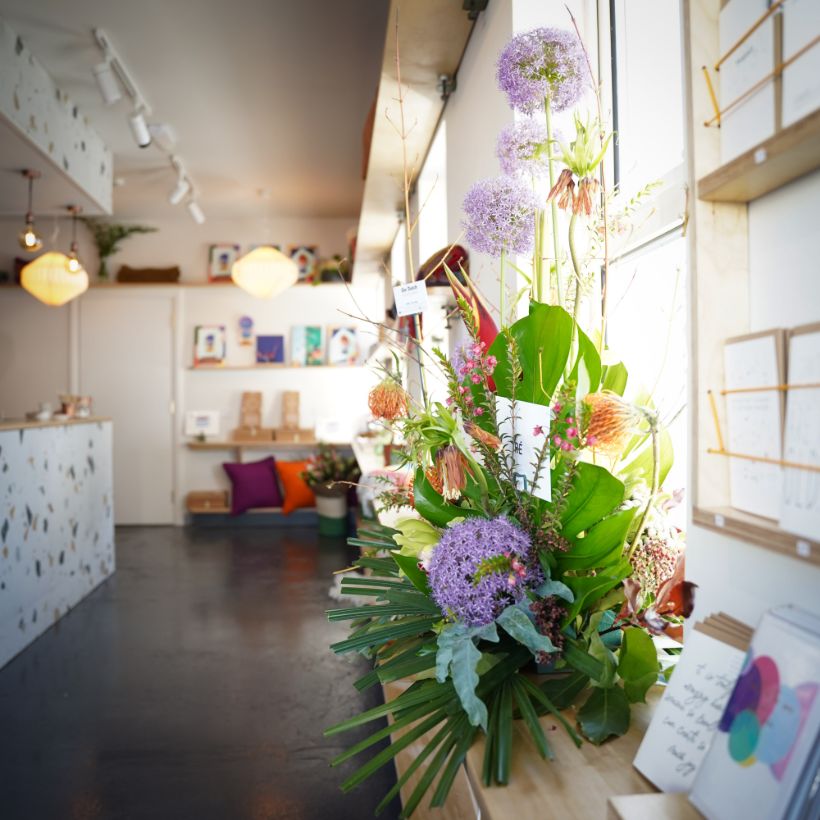 Ré Coffee + Design
One of the newest players on the blooming Salthill coffee scene, Ré does seriously good coffee and so much more! Situated in the old Post Office in the seaside village, you won't believe how they have transformed the space. The bright, welcoming coffeeshop is full of delicious speciality coffees, tasty pastries, stunning art, local crafts and lifestyle products. The Sister-Sister team behind the counter are always up for a chat with a smile on their faces, so if you can't decide what item to treat yourself to, just ask them for some advice. Ré is open from 8am-6pm Tuesday-Saturday and from 9am-5pm on Sundays so be sure to drop by and get your coffee fix at this gorgeous artsy café.
137 Upper Salthill, Galway // more here
Tree Bark Store 
The perfect spot for lovers of both coffee and art, Tree Bark Store is a space that combines specialty coffee shop, lifestyle store, art gallery and print studio. They champion local and Irish producers in everything they do, so it's no surprise that they stock Calendar Coffee from just over the hills in Barna, as well as Soma and Stone Valley from Cork. The team at Tree Bark Store really knows a thing or two about coffee, so if you need hints and tips on how to make the perfect cup just ask.
Kilrainey Shopping Centre, Moycullen // more here
Urban Grind 
Offering a choice of Ireland's best coffees, unique and healthy sandwich concepts and home made pastries Urban Grind is a small independent specialty coffee shop that should be on your radar. With the aim of bringing the coffee lovers in Galway's Westend a new choice of coffees and brew methods, they regularly feature guest roasters from all over Europe and Ireland. If you consider yourself an avid coffee lover and haven't visited Urban Grind yet, you need to ASAP.
8 William Street West, Galway's Westend // more here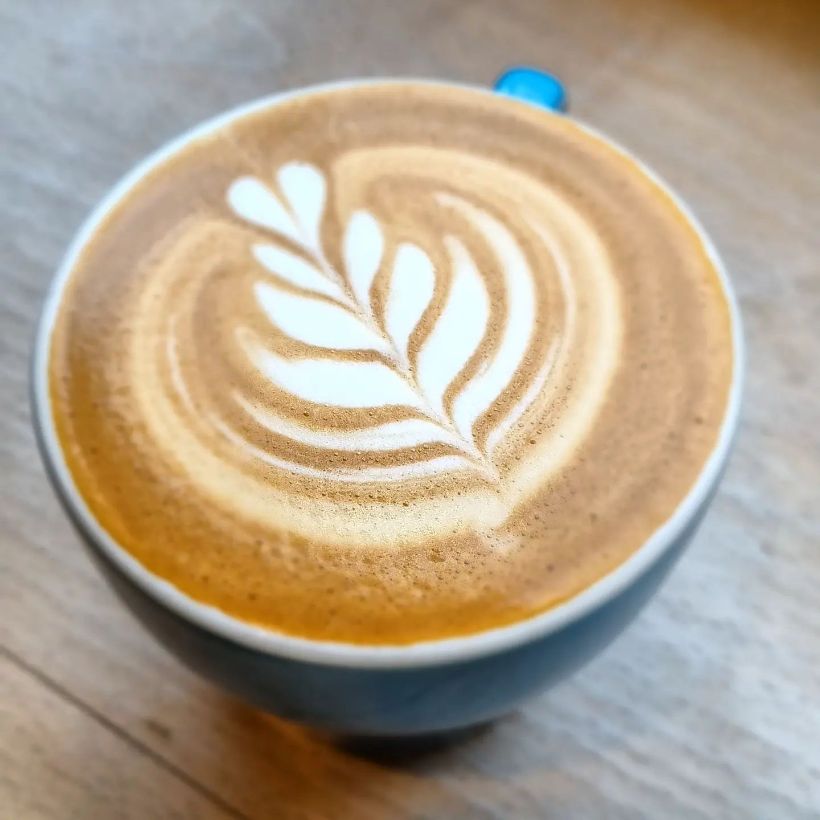 Plámás
For that all too badly needed morning cuppa, Plámás has just what you need. Open from 8am every Monday to Friday, this is the ideal spot for getting your caffeine fix before heading off to work or during that busy school run. Their house blend, supplied by  Geometry Coffee Roasters in Tuam is uniquely refreshing and packed full of flavour. Not only is the coffee delicious, this coffee shop and retail space brings together all the best bits of Galway in everything they do. From the photography on the walls to the products lining the shelves everything is locally made and produced. Have a little browse of their locally-designed arts, crafts and street-fashion while you wait for your brew and start your day off in the perfect way!
6 Dominick Street Upper, Galway's Westend // more here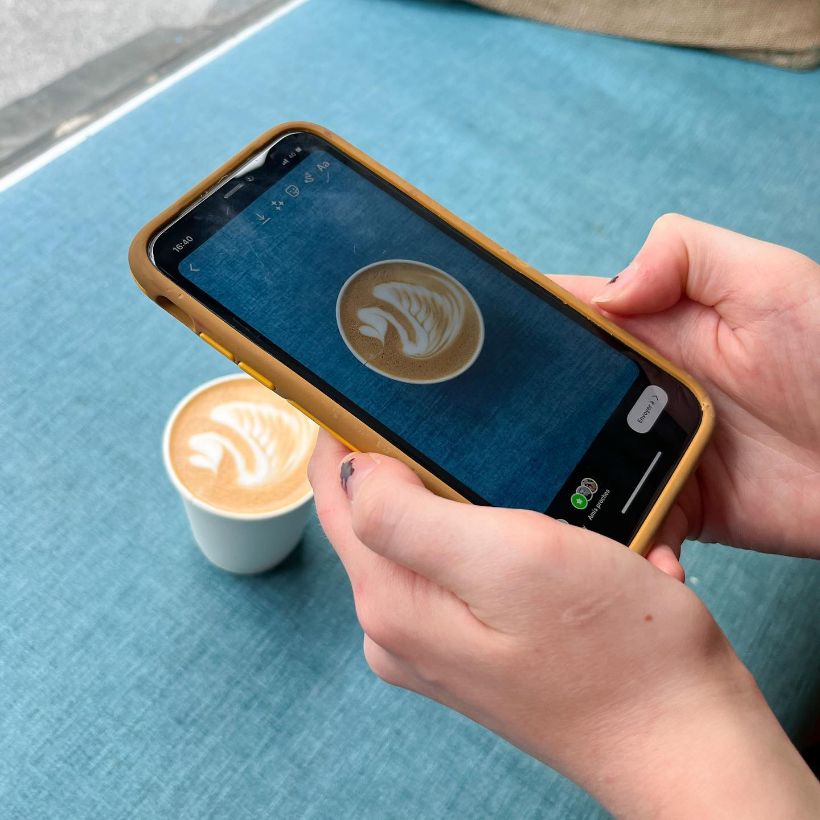 Little Collins CBD Dispensary
If you are one of those people who need a cup of coffee to help you relax, Little Collins CBD Dispensary is the place for you. Specialising in high-quality CBD hemp flowers, house-made tea and 'Melbourne' coffee, you might just find your new favourite brew at this City Centre spot. Alongside their coffee menu they also offer plant-based food options which include vegan CBD edibles and healthy snacks. So, if you are looking for a warm, friendly place to unwind and gather your thoughts, look no further.
25 Abbeygate Street Upper, City Centre // more here
Espresso 44
Between the vibrant orange exterior and the intoxicating aroma of coffee wafting from within, it's next to impossible to pass Espresso 44 without popping in. Serving up the exclusive coffee brand Fixx Coffee and a bespoke menu of fresh and locally made sandwiches, soup and sweet treats galore, this spot is a must for your coffee fix on the go. They've even got bags of the good stuff so you can enjoy a taste of Espresso 44 all without leaving the house.
44 William Street, City Centre // more here