Flat whites, vanilla lattes, frothy cappuccinos and cold brews are just some of the beverages that keep us going throughout the day and with a number of forward-thinking coffee shops throughout Galway going that little step further, there's always new coffees to sample.
Over the past couple of years, we've watched the humble cup of coffee evolve far beyond our morning energy boost and into a number of different guises. Whether you fancy yours made with oat, almond, soy or cow's milk, decaf or full of beans (literally) - these Galway spots will ensure it's made just to your liking…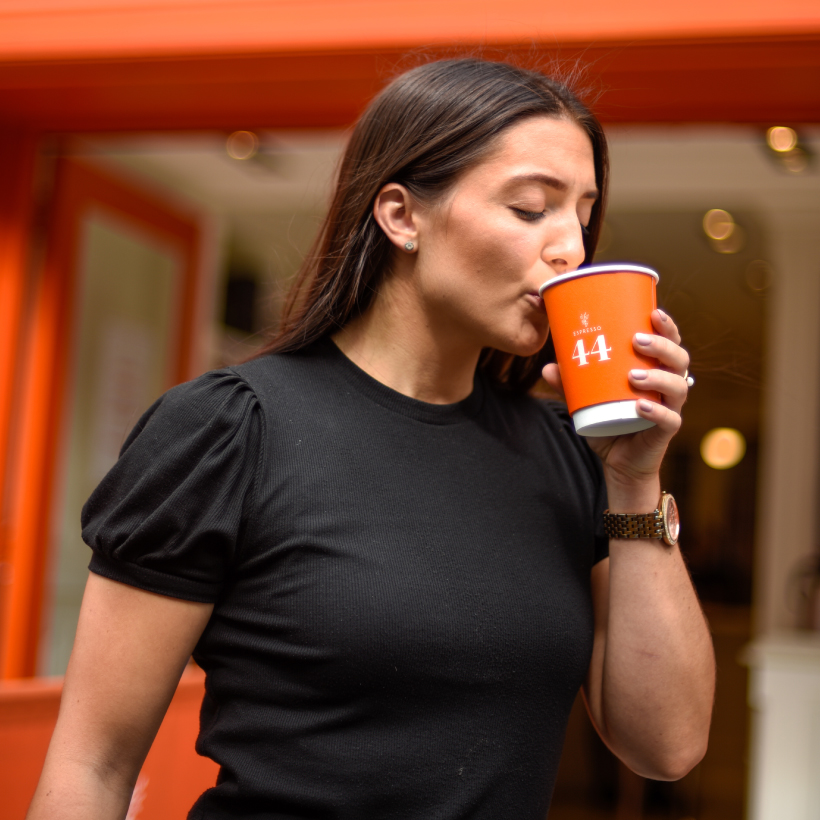 Espresso 44
Between the vibrant orange exterior and the intoxicating aroma of coffee wafting from within, it's next to impossible to walk past Espresso 44. Serving up exclusive coffee brand Fixx Coffee and a bespoke menu of wholesome food and sweet treats galore, they've even got bags of the good stuff so that you can take it home and brew some of your own.
44 William Street // more here
Coffeewerk + Press
From the little yellow door to the charmingly illustrated cups, Coffeewerk+Press is one of the city's most popular spots for a dose of caffeine and it's no wonder why. Marrying speciality coffee with art and design, this is a socially aware space that's made us all a little bit obsessed with our daily brew. They've also got all the materials you need to recreate the taste at home, so make sure to check them out.
4 Quay St, City Centre // more here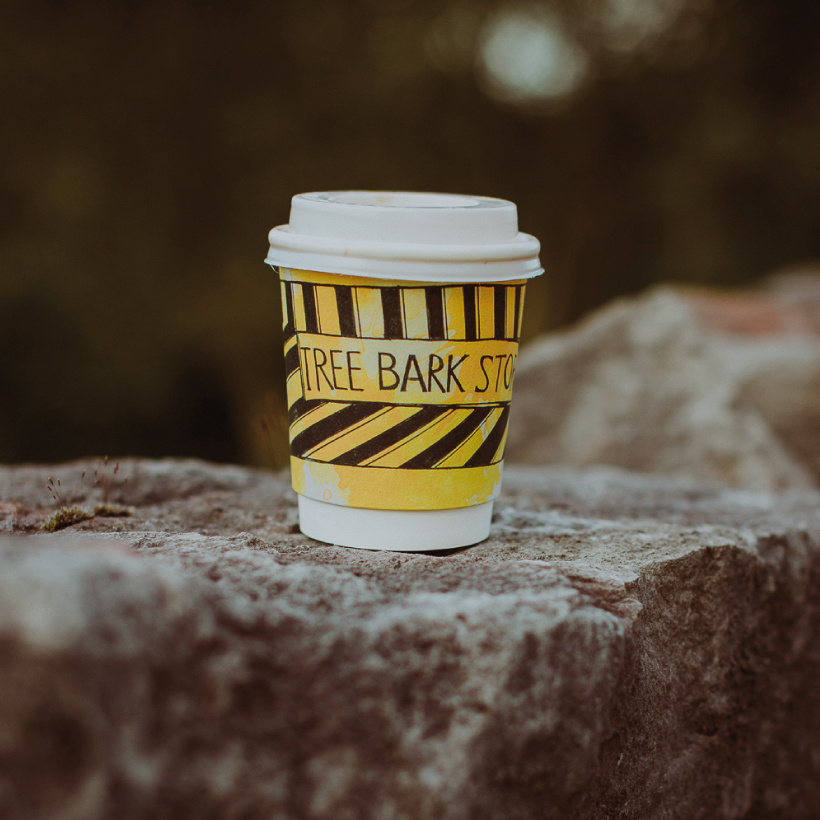 Tree Bark Store
This beautiful shop in Moycullen is the perfect spot for lovers of coffee and art alike. Tree Bark Store is a brand new concept that combines speciality coffee shop, lifestyle store, art gallery and print studio all in one calming space. They champion local and Irish producers in everything they do, so it's no surprise that they stock Calendar Coffee from just over the hills in Barna, as well as Soma and Stone Valley from Cork! The team at Tree Bark Store really know their coffee, releasing a weekly Coffee Coarse during lockdown to give you hints and tips on how to make the perfect cup. So pop in to this awesome coffeeshop today and pick up a little cup of pure joy alongside a cute piece of art!
Kilrainey Shopping Centre, Moycullen // more here
Tartare Café + Wine Bar
Tartare put a firm focus on coffee, specialty pastries and bakes, alongside an inventive, locally-sourced menu. The warm lighting and cosy atmosphere makes Tartare the perfect place for some afternoon musings over a cup of artisan coffee and - if you fancy it - you can collect some of their organic wines to be enjoyed later at home.
56 Lower Dominick Street, Galway's Westend // more here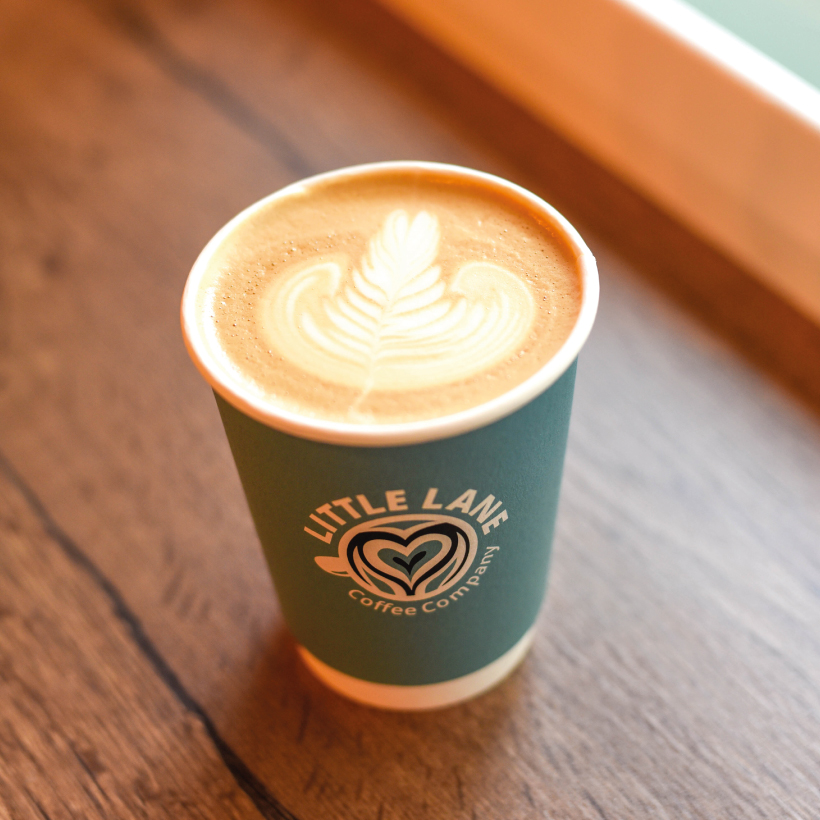 Little Lane Coffee Company
With the rich tempting scents of fresh coffee grounds filling the air, it's hard not to be drawn into the colourful interior of Little Lane. Boasting a huge selection of coffees sourced from all over the world, you're bound to find a new brew that is just perfect for you. A single Brazilian espresso with notes of hazelnut and toffee is possibly the best cure to any weekday slump!
10 Abbeygate Street Upper, Galway // more here  
McCambridges
Providing the perfect mid-day pick me up, the team at McCambridges love to introduce their customers to new flavours of their world class coffee. The team are committed to offering the people of Galway foods made of the finest ingredients and top quality coffees. With the addition of a few of their buttery pastries made fresh each day, it makes for the ideal top up stop on a busy day. Bring their coffee expertise home with you, with their Coffee Lover Hamper, packed with 3 different types of Irish produced coffee and some sweet treats that brilliantly compliment the rich flavours of your coffee - it's every coffee lover's dream!
38-39 Shop St, Galway // more here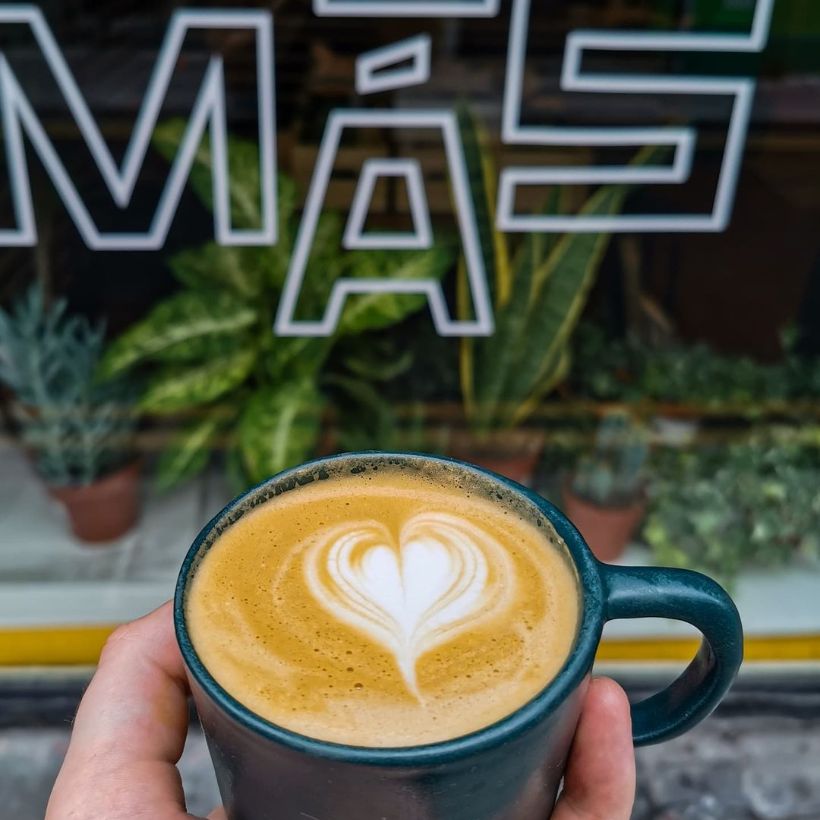 Plámás
One of the newest, and coolest, coffee shops in Galway's Westend is quickly becoming one of our favourite places to go for a morning cuppa. Their Compass Coffee blend from Geometry Coffee Roasters in Tuam town is uniquely refreshing and packed full of flavour. Have a little browse of their locally-designed arts, crafts and street-fashion while you sip to start your day off in the perfect way!
6 Dominick Street Upper // more here

Roots Café & Bistro
With 4 different locations dotted about the county, Roots Café has quickly become a popular go to spot to sort out those caffeine cravings. Their vast menu of hot and iced coffees includes something for everyone. A cup of their coffee and your choice of homemade pastries on a busy work day can do wonders for an overworked mind. There's really nothing a vanilla chai latte and double chocolate muffin can't fix!
 Claregalway Village. Kilcolgan. Shop Street. Newstownsmith.  // more here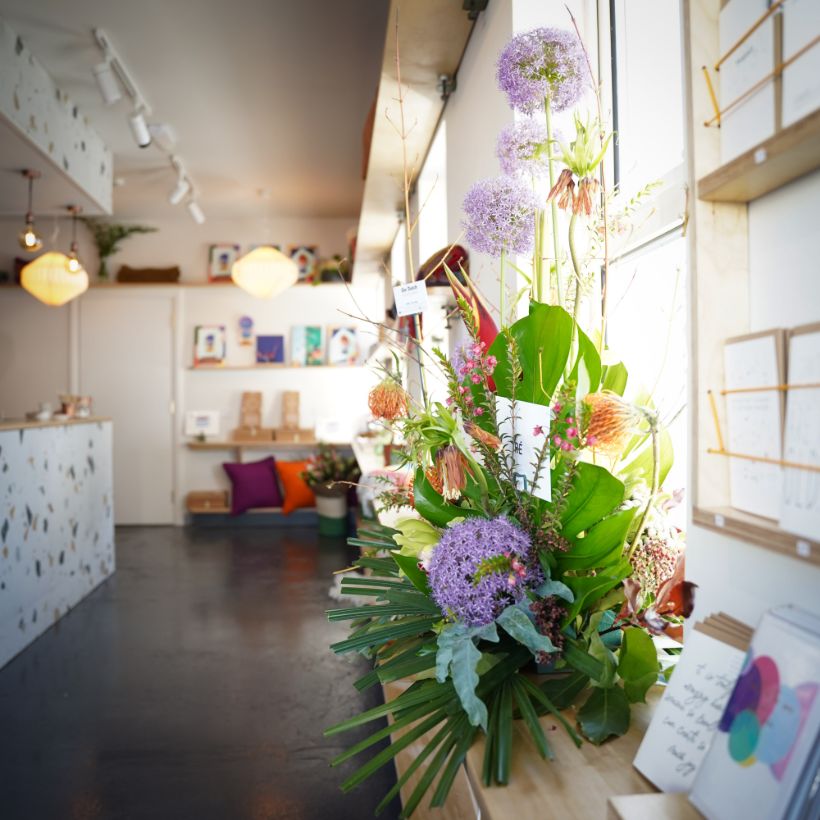 Ré Coffee + Design
The newest player on the blooming Salthill coffee scene, Ré does seriously good coffee and so much more! Situated in the old Post Office in the seaside village, you won't believe how they have transformed the space. The bright, welcoming coffeeshop is full of delicious speciality coffees, tasty pastries, stunning art, local crafts and lifestyle products. The Sister-Sister team behind the counter are always up for a chat with a smile on their faces, so if you can't decide what item to treat yourself to, just ask them for some advice. Ré is open from 8am-6pm Tuesday-Saturday and from 9am-5pm on Sundays so be sure to drop by and get your coffee fix at this gorgeous artsy café.
137 Upper Salthill, Galway // more here
Renzo Gallery Café
The walls here are full of second-hand books and exhibitions from local artists, since the café doubles as a fantastic gallery space. It's a stunning artistic space to visit on those particularly chilly days and treating yourself to a quality cuppa and a few of their freshly baked scones before you have to venture out into the real world once again.
32 Eyre Street, Galway // more here
Ground & Co
Whether you need to be thawed out after a brisk walk on the prom, or you need that extra bit of energy to give you the courage to dive off Blackrock, a coffee from Salthill's Ground & Co will sort you out. With the smell of fresh-baked bread and pastry all around and top notch breakfast and lunch offerings - you already know you'll be getting a slice of cake on the side.
Salthill Prom // more here

Little Collins CBD Dispensary
If you're in the mood for high-quality CBD hemp flowers, house-made tea and 'Melbourne' coffee, Little Collins is the place for you. Their plant-based menu includes some CBD edibles and they specialise in CBD tea and coffee on the run! Spend your afternoon unwinding and chilling out in this cosy little spot.
25 Abbeygate Street Upper, Galway // more here
Kali Coffee Bar
If you're out and about with your pooch, drop by the dog friendly Kali Coffee Bar to get yourself and your furry companion some badly needed refreshments. It's the perfect spot to get your caffeine fix and discover new blends of specialty coffee. After an energetic walk along The Prom, what could be better than some sweet tartlets and a cup of their Columbia coffee with hints of orange and treacle?
133 Upper Salthill Rd, Galway // more here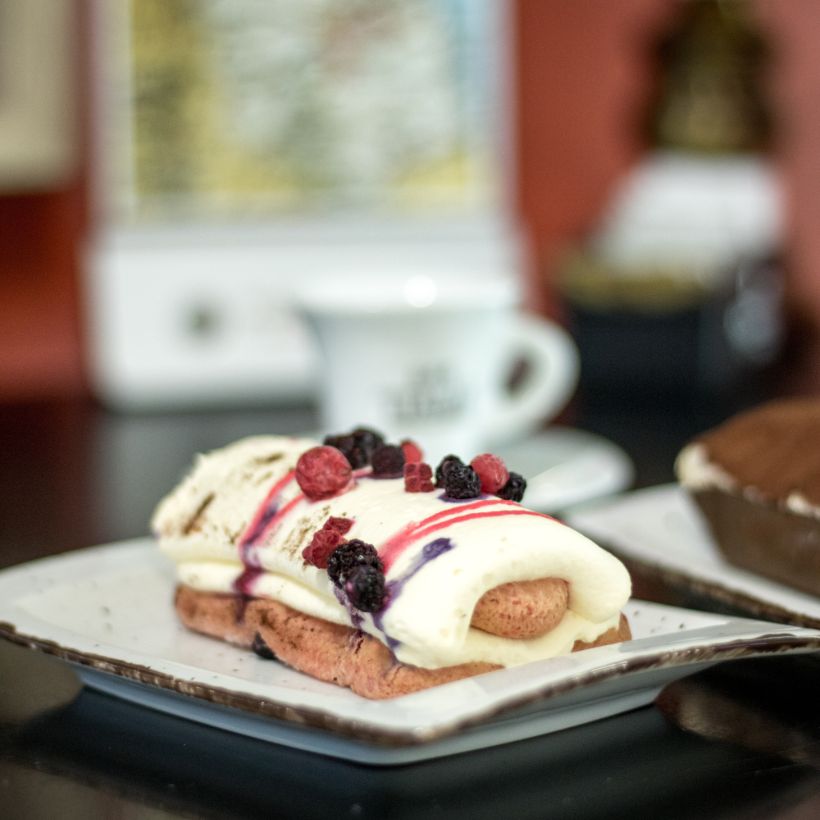 Ciarlantini Delizie Italiane
If you have a serious passion for coffee, you simply must experience the rich aromas of the creamy coffees at the Italian Coffee Bar Ciarlantini Delizie Italiane. The beautiful Italian décor and easy ambiance instore makes each visit a truly memorable experience. Their expertly made crispy pistachio cannoli and tiramisú brilliantly compliment their luxurious collection of high-quality Italian coffees. They've opened a second location on High Street too so make sure to show them some support!
7 Daly's Place, Woodquay, Galway // more here 
Niche
If you're looking for a refreshingly chilled caffeine fix, look no further than Niche's new selection of iced coffees! It's an exciting addition to their seriously impressive coffee menu, which features all of the more traditional drinks with loads of milk alternatives. A refreshing iced coffee and one of their popular sambos are sure to give you that badly needed burst of energy and get you through the rest of your day.
The Old Barracks, Vicar Street, Tuam, Galway // more here