It's finally that magical time of year again and we want yours to be extra special, so here's our guide to enjoying The Late Late Toy Show in the most fun and festive way possible!
Now in its 47th year (and Tubridy's 14th show as host - imagine?!), The Late Late Toy Show returns on November 25th to fill our homes with the magic of Christmas. Airing on RTÉ 1 in Ireland and available to watch all over the globe through the RTÉ Player, you can tune in from 9.35pm if you're in Ireland or 1.35pm in Vancouver, 4.35pm in New York, 1.35am on the 26th in Dubai, 8.35am on the 26th in Sydney and 10.35am on the 26th in Auckland. No matter where you watch from, it promises to be a really cheerful night for Irish people everywhere!
If you really want to make it a fun evening, head to Pálás Cinema on Friday for a Toy Show Live Viewing Party! Tickets are €8.50 and include a medium popcorn, medium soft drink and allow you to reserve a free seat! You can grab a pre-show drink with your pals in the bar to get the Christmas spirits high, so it's sure to be the ultimate mix of comfort and craic. Seats are limited so pre-booking is advised! For those of you on the East side of the city, Eye Cinema Galway are also screening the Late Late Toy Show live and they have ample parking if you're bringing the family! Tickets are 10€ and include a Medium Popcorn, a Medium Drink and a Sweets Pouch of choice (i.e. Maltesers, Minstrels, M&Ms). Booking is advised (tap here) but don't worry – there is a ticket for everyone in the audience!
Check out the extremely cute advert below, encouraging us to 'all watch it together' and then read our tips below on how to have a terrific Toy Show night!
Toy Show Treats
The main reason we watch the Toy Show; an excuse to eat loads of lovely sweets and treats! The Gourmet Tart Co Toy Show Hampers are pretty famous in Galway, with all the freshly-made and locally-sourced deliciousness you'd expect from the bright pink coffee shop, but order by Nov 23rd so you have yours on time! The Old Barracks in Athenry have put together a very special treat for you, with their Toy Show Treat Boxes returning after the incredible reaction last year. Packed with handmade treats from their bakery, retro sweets, crisps and much more, they are available to order online before midnight on Wednesday November 23rd for collection on Friday!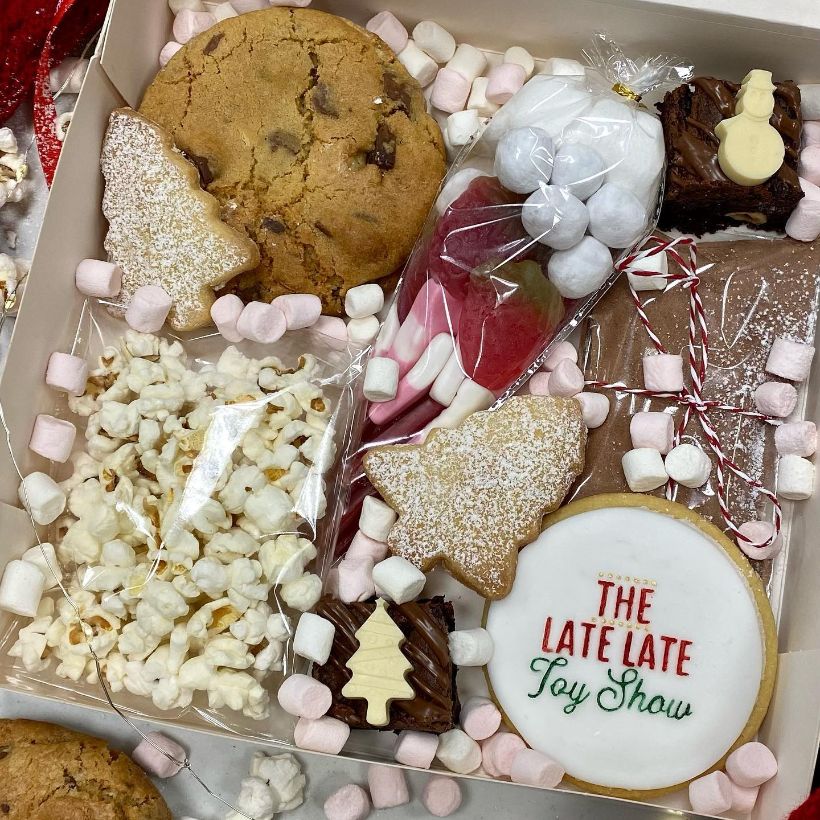 If you're looking for something extra special to nibble on during the big event, look no further than the Late Late Toy Show Treat Tins from Aunty Nellies Sweet Shop! These retro, festive lunch-boxes are packed with delicious seasonal goodies that are sure to delight the whole family from Nellie's Jellies mix to Fizz Whiz popping candy, from Candy canes to Santa and snowmen hollow chocolates, from a milk chocolate golden coin net to Christmas-themed jelly lollipops, there's something for all ages - and they're only €9 so order here.
Our cookie friends at Mór Bakes have also announced the return of their Toy Show Boscas! The Bosca Beag (€20) contains 1 Milk & White Chocolate Cookie, 1 x Late Late Toy Show Shortbread, 2 x Tree Shortbread, 2 x Brownie Bites, 1 x Sweet Bag, 1 x Popcorn Bag and a Hot chocolate bag for 2 people while the Bosca Mór (€35) contains 2 x Milk & White Chocolate Cookie, 2 x Late Late Toy Show Shortbread, 4 x Tree Shortbread, 4 x Brownie Bites, 2 x Sweet Bags, 1 x Large Popcorn Bag and a Hot chocolate bag for 4 people. There's a Home Delivery fee of €5 within the Galway area and collection is also available from Barista Bus coffee house at Murray's. Send them a DM on Instagram to order yours.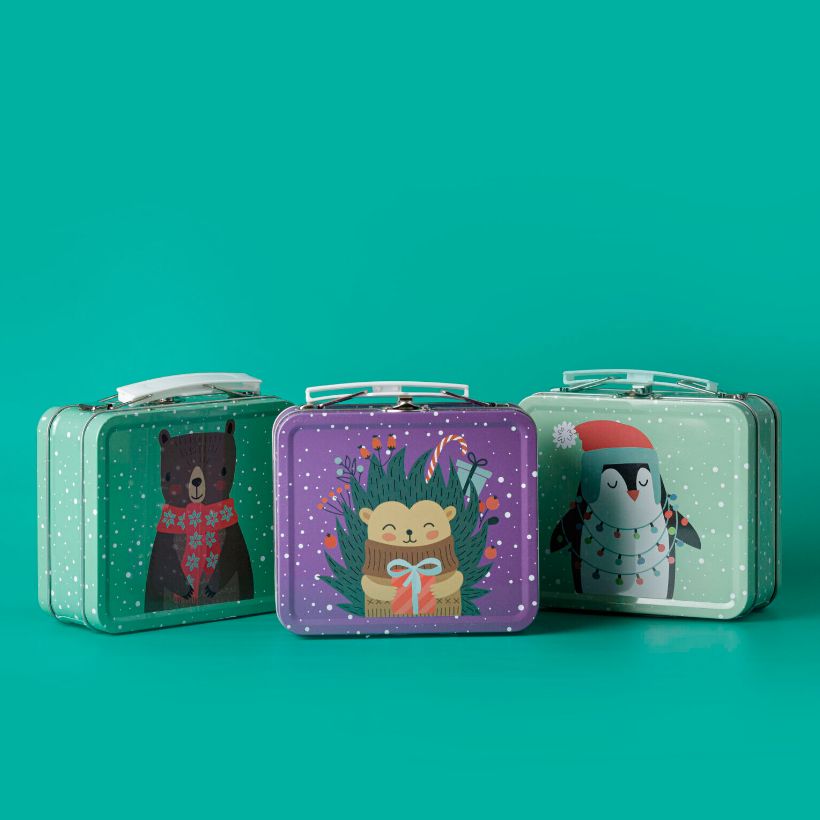 Crack out the Christmas Jumper
If you can't wear that cozy, slightly tacky, but totally wonderful Christmas Jumper during The Late Late Toy Show, when can you wear it?! Have a dig through the wardrobe and give it a clean before Friday night. Speaking of cosy, why not pair that jumper with some seriously heart-warming slippers or wooly socks from The Sheep in the heart of Galway, check out their collection here. If you want to keep everything a bit more fun you could pick up a pair of these brilliant Bosco Socks from Irish Socksciety (tap HERE) to celebrate THE original Irish Christmas toy. Whatever outfit you decide on for the night, make sure to wear a smile!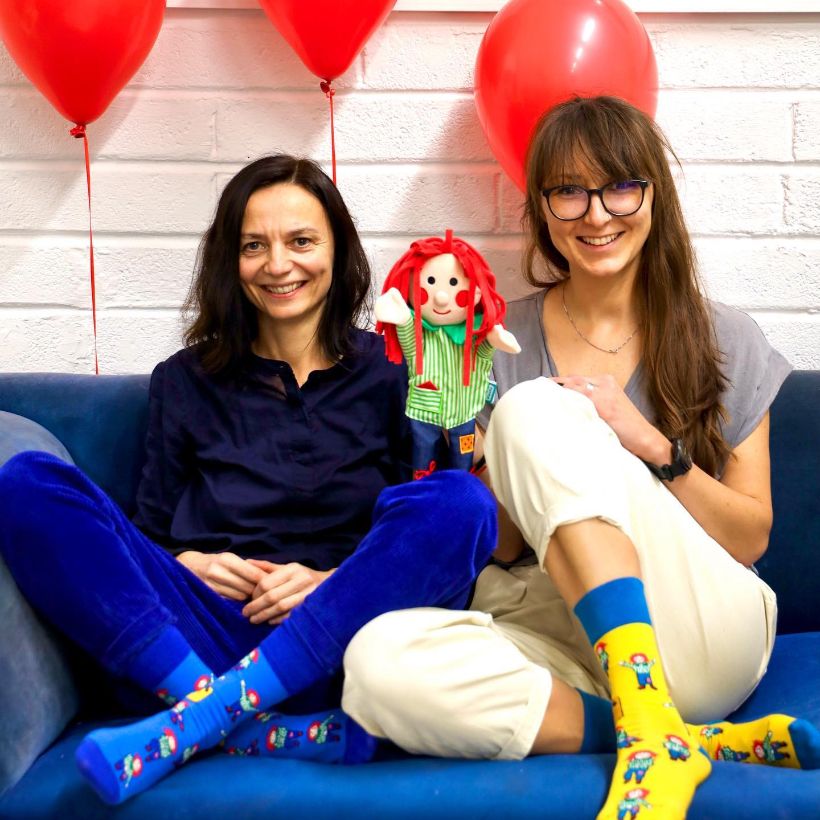 Photo by EmJCamera
Deck The Halls
If you ask us, it's never too early to get the festive lights up. It will do your heart the world of good to see all the wintery sparkles. However, if you are a firm believer that November is no time for a Christmas Tree, you can keep it small with a couple of yuletide decorations from some of Galway's finest retailers. Yes Flowers stock a great range of fancy bows, ornaments and snow globes that will turn your sitting room into a North Pole hideout just in time for The Toy Show. The Late Late Toy Show has always been the unofficial start of the Christmas period in our calendar, so it's important to set the mood, ya know?
Festive Feasts
The Toy Show is an iconic event in the calendar of every Irish person at home and abroad - so it's definitely not a night for slaving over a hot stove! Luckily, there are loads of bars, takeaways and restaurants delivering food straight to your door. Feel like wings? Burgers? Pizza? Thai? We've got it all HERE. Pro-tip: You can even order some boozy cocktails or shakes for the adults to enjoy from places like Harry's.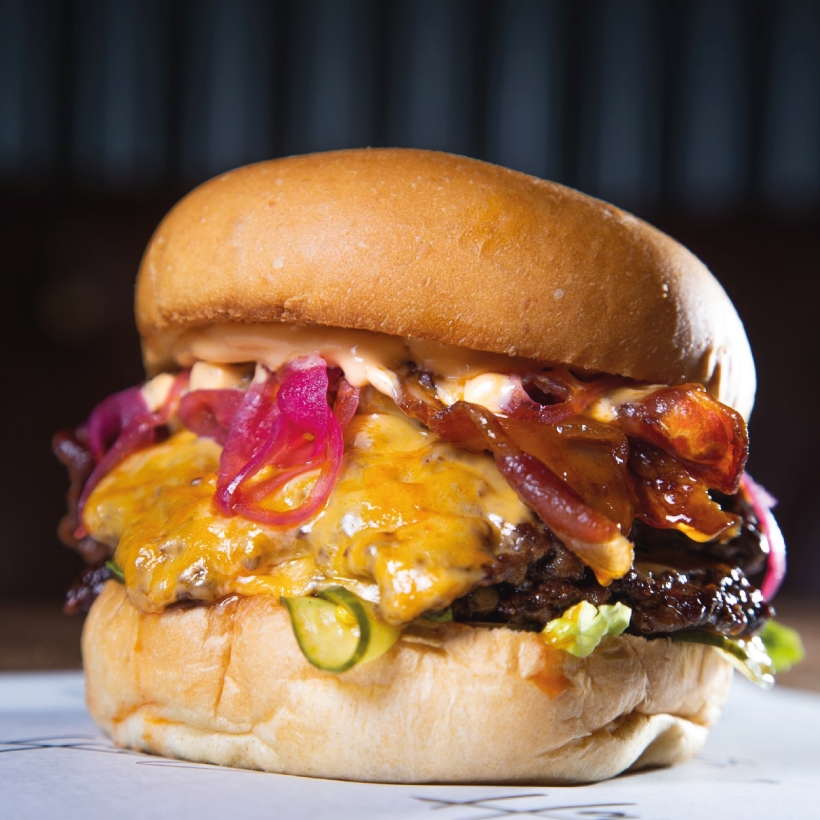 Before all the fun kicks off, head into town and soak up the festive atmosphere of the Galway Christmas Market. Featuring the highly popular 32m observation wheel, Après Ski Bar, Santa's Express Train, a traditional Carousel and over 50 wooden chalets which line Eyre Square. Feast on a wide selection of treats, everything from German Bratwurst, Traditional Crepes, Irish handmade fudge, Chocolate fountain, Chimney cakes and other indulgent confectionery and get yourself in a cheery Christmassy mood.
Now that everything's sorted, it's time to put the feet up and start watching a few classic Toy Show moments to get in the mood! Enjooooooooy
The Toy Show Appeal is back for its third year running, having won the heart of viewers at home and across the world. Last year, a staggering €6,601,895 million was raised, with viewers watching from 150 countries. Donations can be made via www.rte.ie/toyshowappeal and RTÉ are pleased this year to welcome proceeds through the Donations tab on the Revolut app which will go live on the night.
Published on Updated on