It's that time of year again - the glistening lights have come up. The air has settled in the bite of cold. The choirs that fill the pubs and street corners are singing the hymnal of Christmas cheer and zeal; Fairytale of New York.
These are the signature moments of a winter in Galway, the time of year where the city is full of magic, mirth and endless things to do. Read on to see our list of favourite winter activities this season in Galway!
Winter Shopping
While wandering through the chilly cobblestone streets of the city, you'll find an endless sprawl of shops to pop into. Whether you're just window shopping, or in search of a token to take home with you, Galway is the right place to look. Bundle up this winter with an authentic Aran knit from Aran Sweater Market. Have you really been to the West of Ireland if you don't own one of these?
Coffeewerk + Press is a café and artisan gallery that highlights the work of local and international artists alike. With products ranging from fantastical and dreamy prints and postcards to beautifully designed home goods, Coffeewerk + Press is a shop where aesthetics meet authenticity. 2 Wild Geese is a gallery shop showcasing the work of the local artists that are the backbone of Galway's identity. Tucked away on Cross St, spend some time shaking off the cold and looking through the gallery full of unique mementos to take home with you.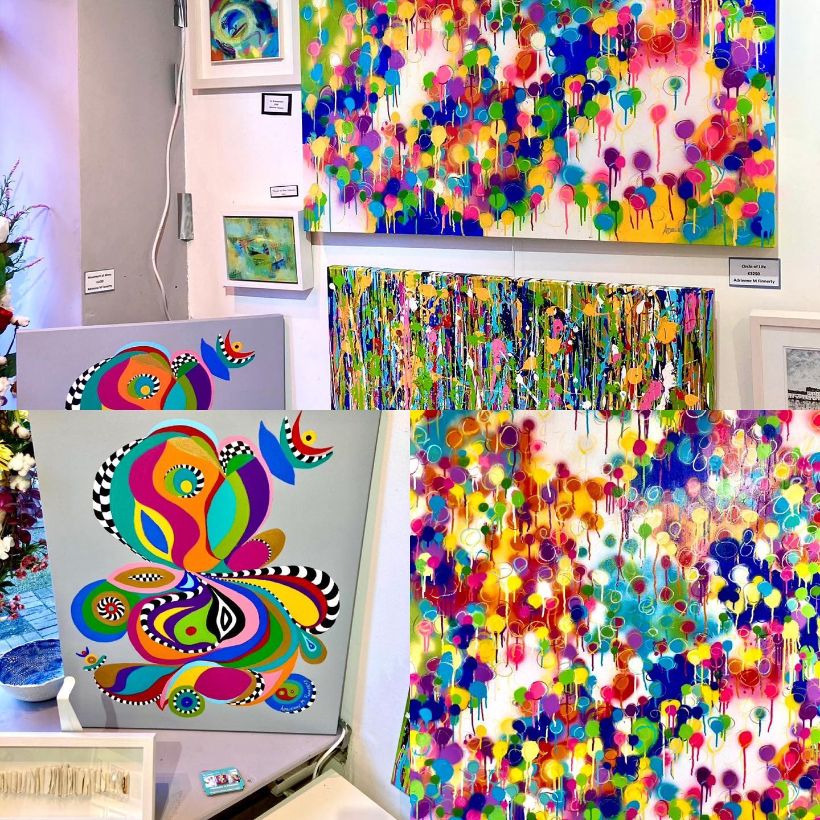 Cosy Family Fun Activities
Galway is a beautiful city to walk through, but sometimes when the winter wind is biting and bitter it's not a bad idea to spend some of the day inside. The Galway City Museum is a hub for the stories and history of our beloved city. Spend a day of warm enrichment by wandering the museum halls learning about the chronicles of Galway. Outset Gallery is an art gallery located right on Middle Street in the heart of Galway. This is a perfect way to spend an afternoon inside surrounded by local art and design.
If you fancy a day at the cinema, Galway has so much to offer in the world of theatre and film! Pálás Cinema located by the Spanish Arch is home to cult classics and fan favourites alike screening old films, as well as all the box office hits we love. Eye Cinema is an ideal place to spend an afternoon with the family! Make your way over to see all of the highly anticipated screenings of the winter season.
Why not get your blood pumping and adrenaline up by spending the day at Galway's indoor sports areas? Pure Skill is a facility that allows you to partake in a little friendly competition with colleagues, peers, or family. With an indoor circuit that features 10 major sports, this is a perfect way to spend a winter day indoors, all the while having a great and exciting time! Galway City Indoor Karting is another invigorating way to spend a chilly afternoon! Since the track is indoors, you'll warm right up as you race around the track!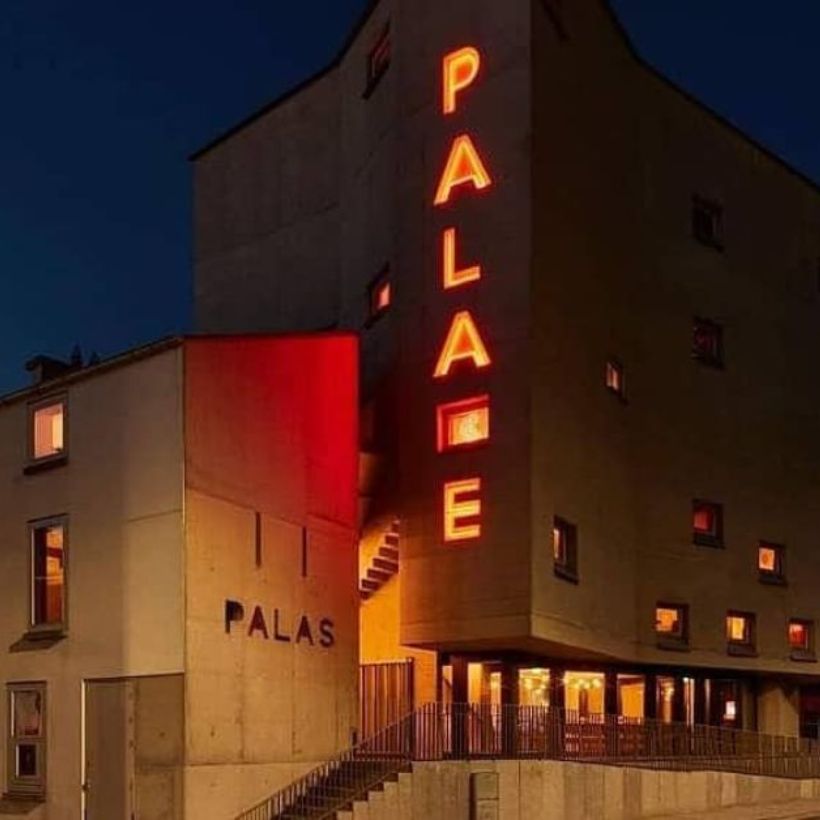 Warm your bellies
Throughout the day, spend some time experiencing Galway's food scene. The city is an absolute hub for culinary delights spanning all cultures. There is no better time of year to warm your bellies with the dishes of Galway City. If you're looking for a delicious breakfast, Dela is a fantastic place to start your day. With produce sourced from their very own farm in Moycullen, you know you're getting the freshest and best ingredients possible! Chef Laura Rosso is another irresistible breakfast in Galway. Serving a range of authentic Brazilian breakfast plates, this is a unique and delicious way to start your winter morning.

If you're looking for a seasonal lunch, check out Kāi Restaurant in Galway's Westend. Their menu changes seasonally based on ingredients available, so every dish is special and irresistible! Lunch is on from 12pm to 3pm so be sure to warm yourself up by popping into the cosy café for a bite to eat.
For a warming dinner, experience authentic and delicious Spanish tapas from Cava Bodega! They offer a contemporary menu of authentic tapas that expertly marries the cuisine and flavours of Spain with Irish produce. Paring the decadently delicious food with Spanish wines, this is a perfect place to spend a wintry evening.
Galway's Winter Warmers
Since the temperature is dropping, it's only right that the drinks should heat up! Galway is home to so many incredible pubs that embrace the changing seasons with delicious winter warmers. The Skeff has a brand new menu featuring the classics we all love, as well as speciality winter warmers. Spend an evening by the fire sipping on an old fashioned hot toddy, or a hot blood orange gin. Tig Chóilí's mulled wine is the perfect remedy for a winter chill! Made with red wine, whiskey, brandy, cranberry juice, cinnamon, cloves and star anise, it's truly the winter cheer in a glass. Garavan's famous hot whiskey is another delicious and cosy drink to warm your bones. One of the best parts of the winter season is the festive and cheerful flavours along the way
If you're more inclined for a frosty pint or a winter cocktail, make your way to The Kings Head in the heart of the Latin Quarter. The building dates back almost 800 years, and so does their fireplace! After all home is where the hearth is - so if the winter wind is too much to bare, The Kings Head is the perfect sanctuary to drink, and be warm.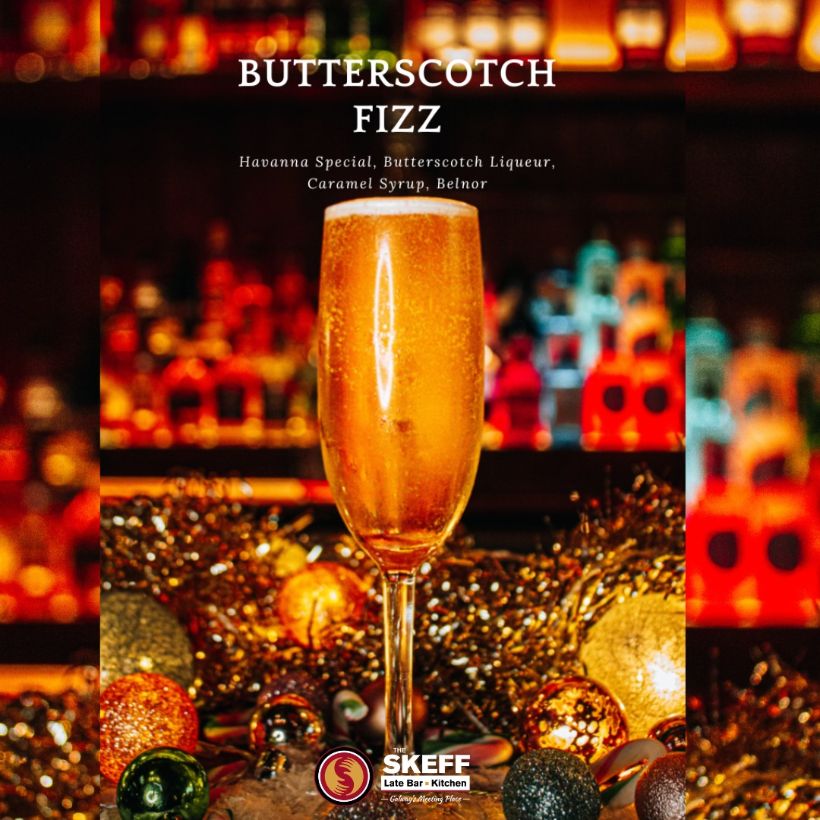 Explore Galway's Christmas Market
The Christmas Market is a quintessential part of winter in Galway. Everyone at this stage of the year is brimming with the anticipation of Christmas Day. The market is a winter wonderland filled with all the feelings and enchantment of the holiday season. Eyre Square overflows with twinkling lights and visitors young and old in the pursuit of Christmas cheer. While you're walking through the market, be sure to grab a warm drink to sip on - how can you not when your options include hot cocoa, mulled wine, festive punch and much more? Admiring the decorations and the ornamental surroundings is enough, but sometimes the view is better from the top! The market ferris wheel gives you the chance to see the city like never before.
We love the winter season in Galway, and we know there are new events all of the time. Keep up to date with all of the things happening in Galway by following our Facebook and Instagram!
Published on Updated on