It's that time of year again - the glistening lights have come up. The air has settled in the bite of cold. The choirs that fill the pubs and street corners are singing the hymnal of Christmas cheer and zeal; Fairytale of New York.
These are the signature moments of a winter in Galway, the time of year where the city is full of magic, mirth and endless things to do. Read on to see our list of favourite winter activities this season in Galway!
Winter Shopping
Whether you'd like to bundle up to keep warm, buy a few presents, or just treat yourself to a local Galway splurge, there's no better time than winter to do it. With most shop's getting in their Christmas stock, you'll be sure to have the newest products Galway has to offer.
Starting off with where to get those woolly jumpers and hats that are sure to fight off the cold, we have the Aran Sweater Market, The Sheep and Public Romance. Go old school with a jumper or fleece from Public Romance that is sure to be not only warm, but fashionable as well. Aran Sweater Market will satisfy your needs for authenticity with their designs of Aran Sweaters that have been keeping Galwegians toasty for generations. The Sheep is a hand produced studio that has collections from Foxford, Inis Meáin, and McConnell to name a few. Their selection of wool-blend scarves, hats, gloves and socks will keep you warm from your head to your toes.
Buying presents in Galway, for yourself or for a loved one, couldn't be easier with the wide range of local shops that occupy the streets of the city. Kennys Bookshop and Art Gallery, Wooden Heart, Aunty Nellies, and Silverwood Jewellers will have you covered from books, art, children's toys, sweets and jewellery. The latest novel, high-quality wooden toys, a pick n mix, or a Claddagh ring would go down a treat under the Christmas tree, as a gift to yourself or your family.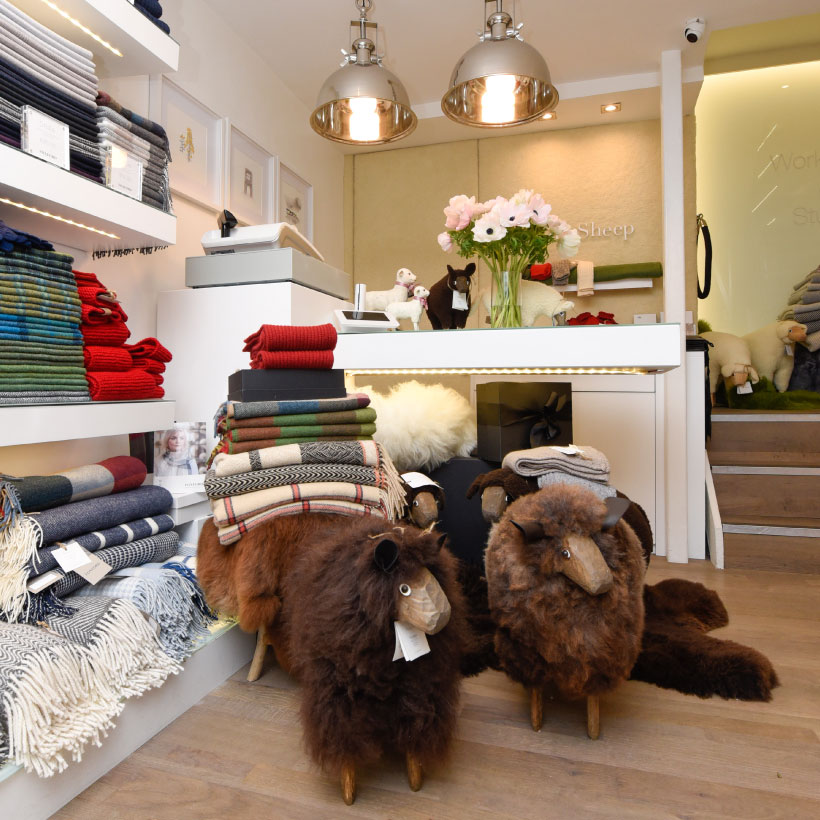 The Sheep
Brave the Outdoors
For some the ideal winter's day is spent inside by the fire, and for others it is braving the Galway weather! Why not try an outdoor activity this winter to make the fire seem sweeter when you return. The ocean and the land are waiting for you to get out and explore the winter side of Galway's natural landscapes!
Try taking a dip in the sea, but make sure you stay safe, don't stay in the water too long and never go alone. There are so many benefits to cold water swimming for your heart, head and body as long as you stay safe. If sea swimming sounds like fun, but you have no one who will brave the sea with you, the University of Galway's Coldvember running for the month of November will make sure you will have plenty of company with other like minded swimmers. If you'd rather stay on dry land but still go outside, Galway has a number of walking trails, forest walks and beachfronts to explore. Wrap up in your winter wardrobe and stroll through the winter landscapes of Galway.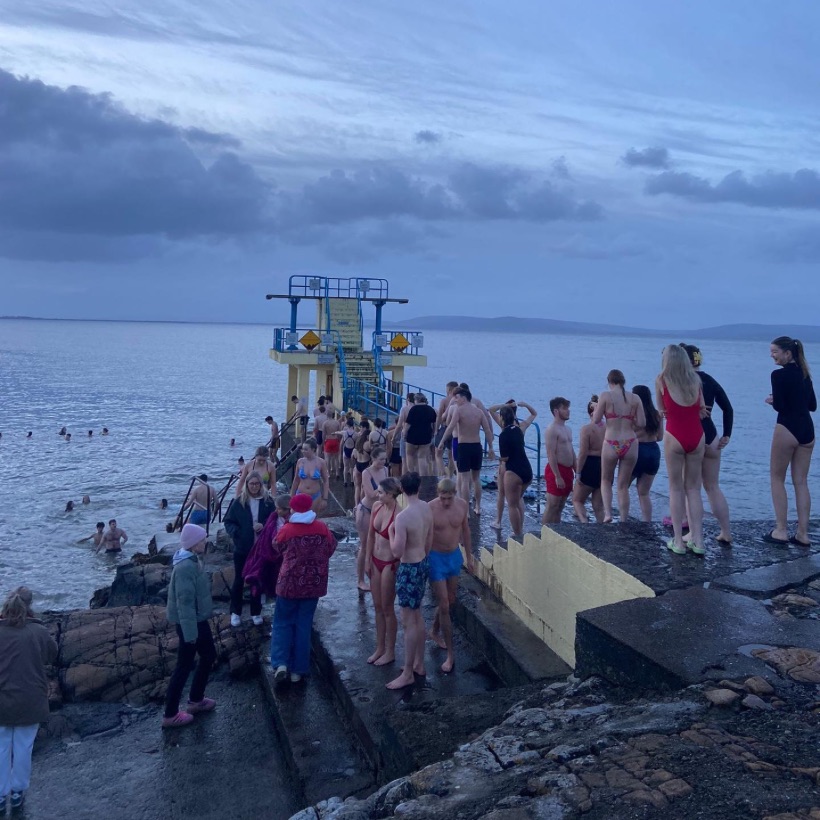 Photo courtesy of Coldvember University of Galway
Cosy Family Fun Activities
Galway is a beautiful city to walk through, but sometimes when the winter wind is biting and bitter it's not a bad idea to spend some of the day inside. The Galway City Museum is a hub for the stories and history of our beloved city. Spend a day of warm enrichment by wandering the museum halls learning about the chronicles of Galway. Outset Gallery is an art gallery located right on Middle Street in the heart of Galway. This is a perfect way to spend an afternoon inside surrounded by local art and design.
If you fancy a day at the cinema, Galway has so much to offer in the world of theatre and film! Pálás Cinema located by the Spanish Arch is home to cult classics and fan favourites alike screening old films, as well as all the box office hits we love. Eye Cinema is an ideal place to spend an afternoon with the family! Make your way over to see all of the highly anticipated screenings of the winter season.
Why not get your blood pumping and adrenaline up by spending the day at Galway's indoor sports areas? Pure Skill is a facility that allows you to partake in a little friendly competition with colleagues, peers, or family. With an indoor circuit that features 10 major sports, this is a perfect way to spend a winter day indoors, all the while having a great and exciting time! Galway City Indoor Karting is another invigorating way to spend a chilly afternoon! Since the track is indoors, you'll warm right up as you race around the track!
The Town Hall Theatre has a line-up of concerts, choirs, pantomime comedy shows and dance productions happening for the winter months to help entertain you and your family until the weather gets warmer. You can check out their November, December and next season line up on their website. Make sure you don't miss any of the wonderful talent that will grace the stage at the Town Hall Theatre this winter season.
Galway's Winter Warmers
Try the very best warm drinks Galway has to offer with the cafes and restaurants who have created special Winter blends to keep you feeling nice and warm. This year's specials range from sweet lattes and hot chocolates to hot whiskeys and Irish coffees.
Taaffes is the perfect antidote to a chilly day. The quaint pub with an extensive selection of memorabilia on the walls is the perfect pub to cosy up in. Enjoy the daily music and atmosphere while sipping on a hot whisky, Baileys coffee or any other hot drink of your choosing. The Kings Head has their fire lit from 12pm daily, so take a seat and sip on a hot Irish coffee and a hot whiskey. Greens & Co. plant based eatery have a list of vegan winter warmers to keep you going. Power through the cold with their selection of winter specials; golden latte, salted caramel hot chocolate, peanut butter hot chocolate, mint hot chocolate, pumpkin pie latte or their gingerbread latte. For our full list of winter warmers check out our article here.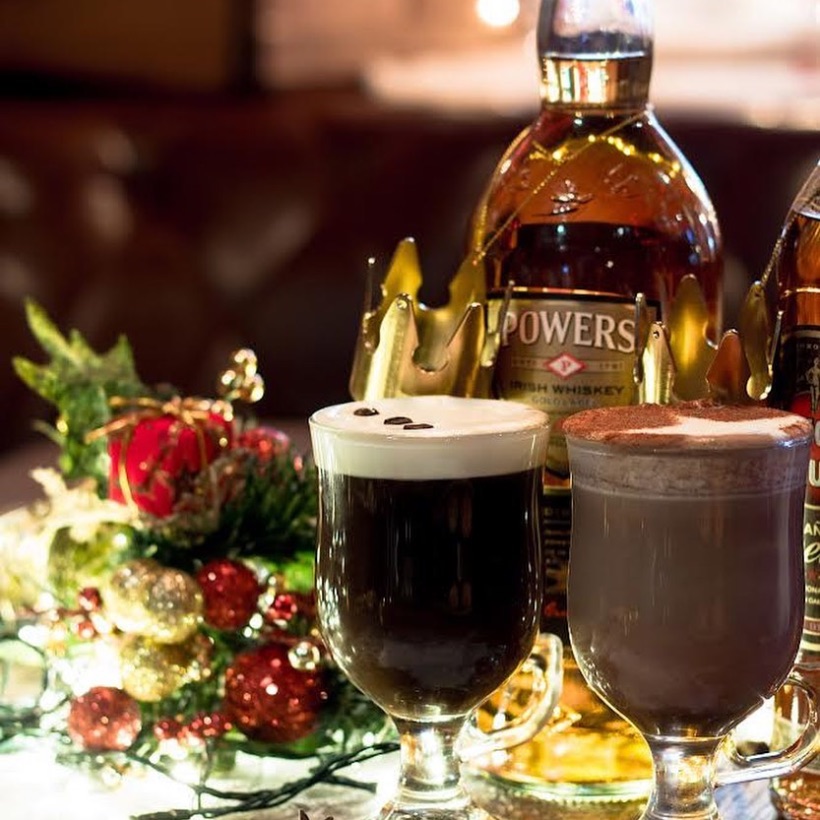 Photo courtesy of The Kings Head

Warm your bellies
Throughout the day, spend some time experiencing Galway's food scene. The city is an absolute hub for culinary delights spanning all cultures. There is no better time of year to warm your bellies with the dishes of Galway City. If you're looking for a delicious breakfast, then Mr Waffle is a great way to start your day and you can't go wrong with their selection of waffles, crepes and pancakes. Serving savoury or sweet breakfast options, there's sure to be a filling meal on offer that will keep you full for the day. Chef Laura Rosso is another irresistible breakfast in Galway. Serving a range of authentic Brazilian breakfast plates, this is a unique and delicious way to start your winter morning.
If you're looking for a seasonal lunch, check out Kāi Restaurant in Galway's Westend. Their menu changes seasonally based on ingredients available, so every dish is special and irresistible! Lunch is on from 12pm to 3pm so be sure to warm yourself up by popping into the cosy café for a bite to eat.
For a warming dinner, experience authentic and delicious Spanish tapas from Cava Bodega! They offer a contemporary menu of authentic tapas that expertly marries the cuisine and flavours of Spain with Irish produce. Paring the decadently delicious food with Spanish wines, this is a perfect place to spend a wintry evening.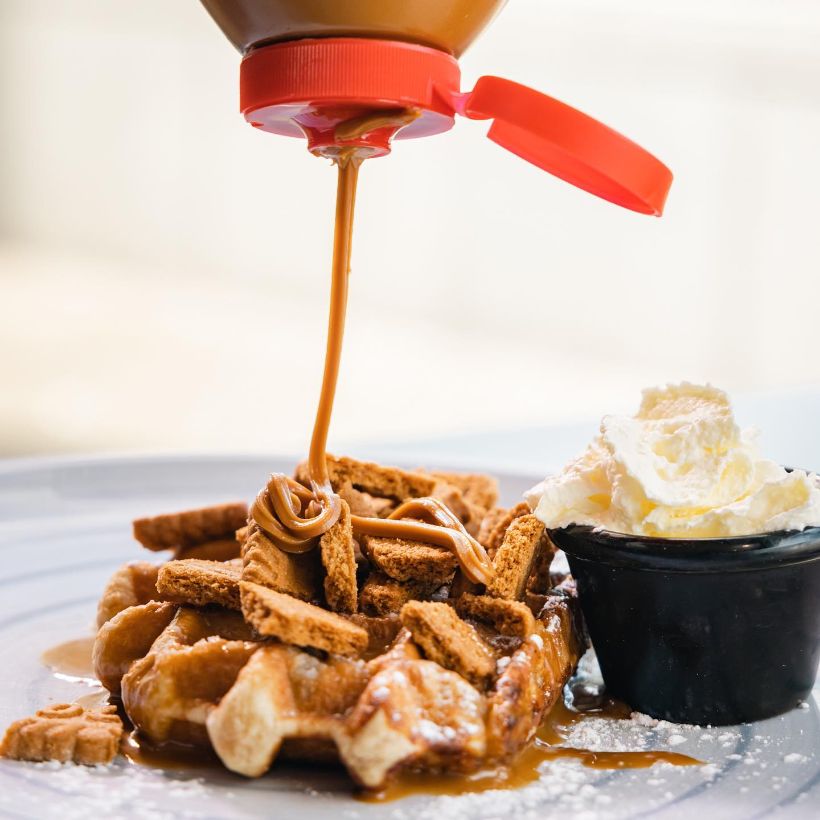 Mr Waffle
Explore Galway's Christmas Markets
When the winter season rolls around, the Christmas Markets all come to town! There is of course the Christmas Market Galway which is the big market for the season, but there are a few happening around the county that would be happy to welcome you into their festivities.
Buy local food, crafts, and art from the best traders Galway has to offer at these Christmas markets. Athenry have their annual Christmas market at the Raheen Woods Hotel, celebrating local talent and crafts in a festive atmosphere. Loughrea will host their market at Slieve Aughty Centre over the winter season, and their organic cafe will be open for those who would like to spend the day at the centre. The Local Food & Craft Fair will be returning to The Black Box Theatre for its 11th year. The two day fair is a great opportunity to find unique gifts before Christmas.
The Christmas Market in Eyre Square will be open this year for an extended period of time from the 10th of November to the 7th of January. Over 50 wooden chalets will have vendors around the Eyre Square area. The Big Wheel, Carousel, Santa's Grotto and the Beer tent are all returning as the winter wonderland returns to Galway City. While you're walking through the market, be sure to grab a warm drink to sip on - how can you not when your options include hot cocoa, mulled wine, festive punch and much more?
We have a list of all the markets taking over Galway for the winter season on our website that you can visit here.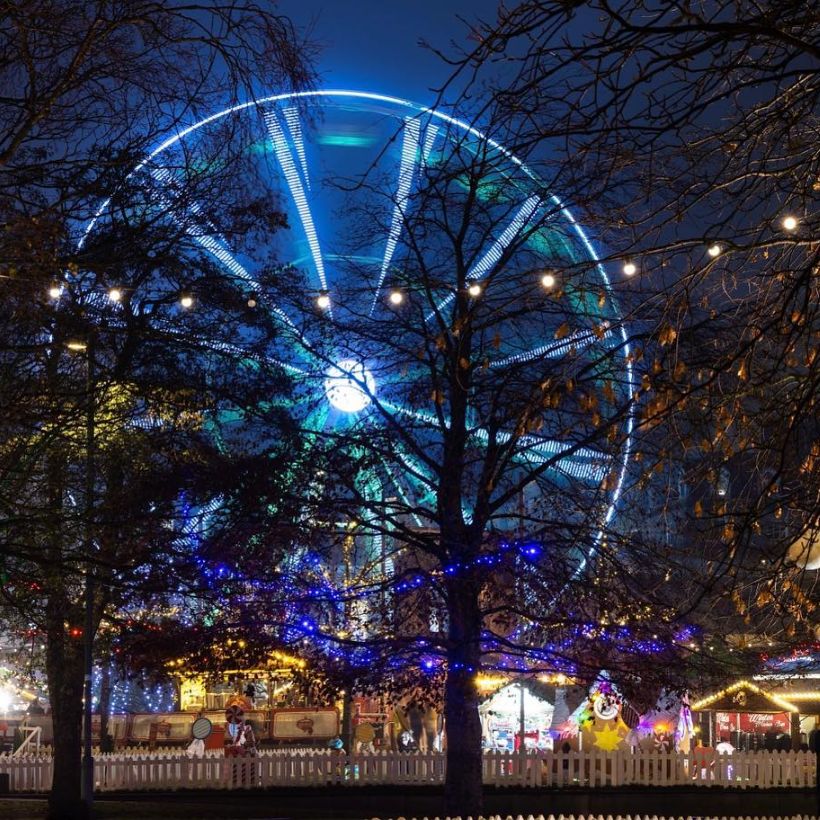 Galway Christmas Market
Write Your Letter and Visit Santa
What could be more wintry than a visit to the big man of Christmas himself? There will be plenty of opportunities to get your lists into Santa over the winter months with Santa's grotto popping up in different locations around Galway. If you've been nice throughout the year make sure you write your list in time for Christmas and visit Santa before the Elves start making the toys.
Book your visit with Wildlands, Brigit's Garden, Elf Town Galway or at the Galway Christmas Market to create the perfect Christmas. Wildlands have a custom-made Christmas post box to ensure your letter is sent directly to the North Pole, and a chance to help a sick reindeer in their reindeer hospital. Brigit's Garden will have the experience of an intimate show with Santa and his favourite elf, bringing the Christmas magic to Connemara. Ballybrit will fall under the same magic spell with the return of Elf Town bringing a Christmas wonderland to Galway. Another of Santa's special locations in Galway will be at the Christmas Market. Ride on the Santa Express Train and take a spin on the ferris wheel before leaving your letter in the Christmas post box in Eyre Square. Maybe you'll find something from the stalls to add to your Christmas list before you post it!
For a full list and details about where Santa will visit in 2023 read our article here.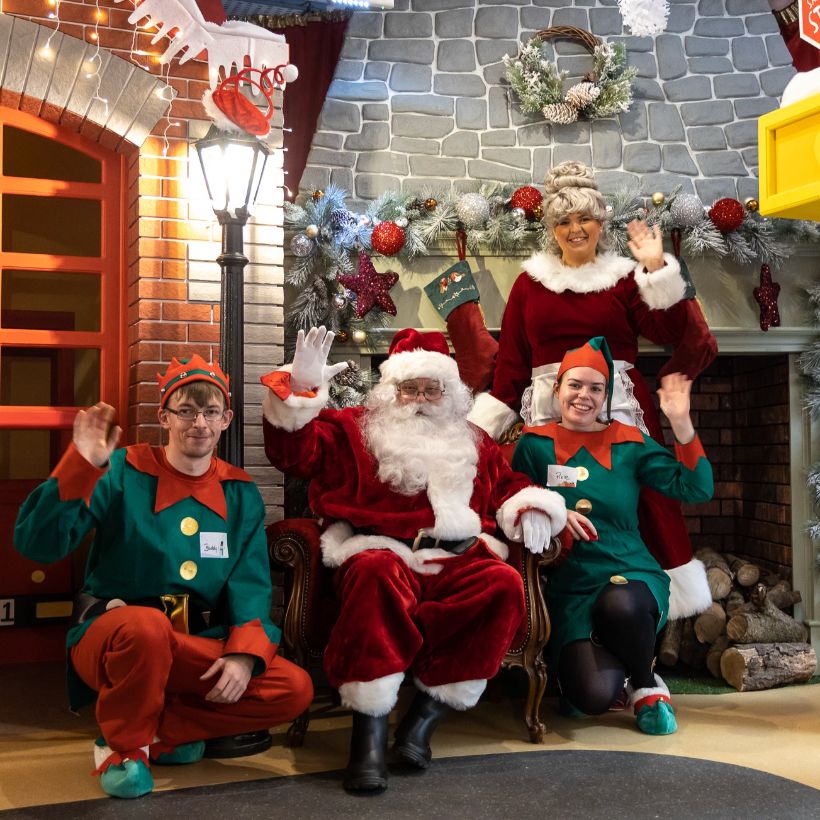 Wildlands
Happy Winter and Christmas to everyone from all of us here at This is Galway!
We love the winter season in Galway, and we know there are new events all of the time. Keep up to date with all of the things happening in Galway by following our Facebook and Instagram!
Feature photo courtesy of Chaosheng Zhang from Ireland's Content Pool
Published on Updated on