The festive season is all a go! Since temperatures have taken a plunge, if you're heading out on the town, keep yourself warm with a few cosy seasonal drinks. The bars about Galway are serving up the magic of Christmas in the form of some delicious, festive-inspired winter warmers.
We've devised a list of spots about the city that serve up a seriously gorgeous winter wonderland in a glass!
TAYLOR'S STRAWBERRY GIN WARMER
Adding a bit of sweetness to your day, Taylor's strawberry gin warmer is a perfect drink for warming you up on a cold Winter's day. This delightfully pink brew is a welcome addition to any night out with friends in Taylor's cosy beer garden.
Dominick St Upper // more here   
CARIBOU'S MULLED CIDER
Caribou is an ideal spot for enjoying a few cosy drinks and catching up with friends over the Christmas season. With a brand new selection of hot drinks including the festive mulled cider, with pecan and maple syrup. This is a drink that is sure to deliver some festive vibes.
Woodquay // more here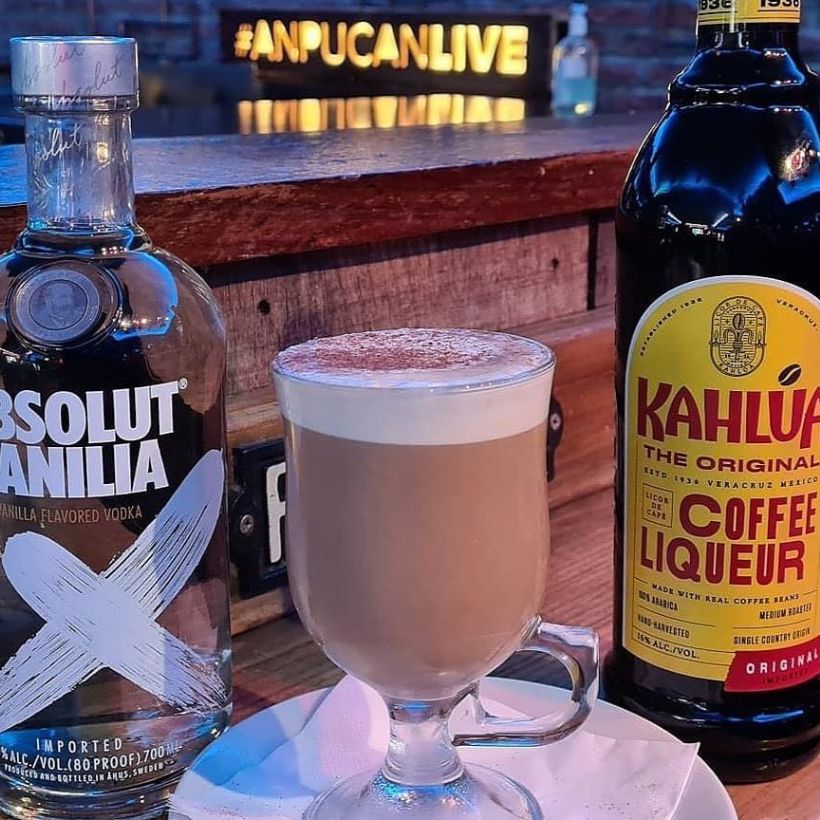 AN PÚCÁN'S HOT ESPRESSO MARTINI
Coffee and alcohol - there's no better pairing, now add a bit of heat and it's absolute heaven. The new hot espresso martini off their winter warmers menu will help you shake off the winter chills, while still being able to enjoy this amazing cocktail, it's all the good parts of an espresso martini, just hotter!!
Forster St // more here
GARAVAN'S FAMOUS HOT WHISKEY
If you're thinking of taking a wander around the city to admire and take in all the festive décor that lights up every street, you need to pop by Garavan's and get yourself a traditional hot whiskey to sip away on as you take in Galway's Christmas atmosphere. It's the ideal tipple for shaking off the chill.
William St // more here
A HOT PORT FROM THE SKEFF
This year The Skeff have put together a new Powers Winter Warmer menu. Just outside their main door this hot drinks stand is their own mini Christmas market, so grab yourself a Power's hot drink, or a toasty hot port and away you go. With all of the Galway Christmas Market on their doorstep, be sure to call by before hitting the stalls.
Eyre Square // more here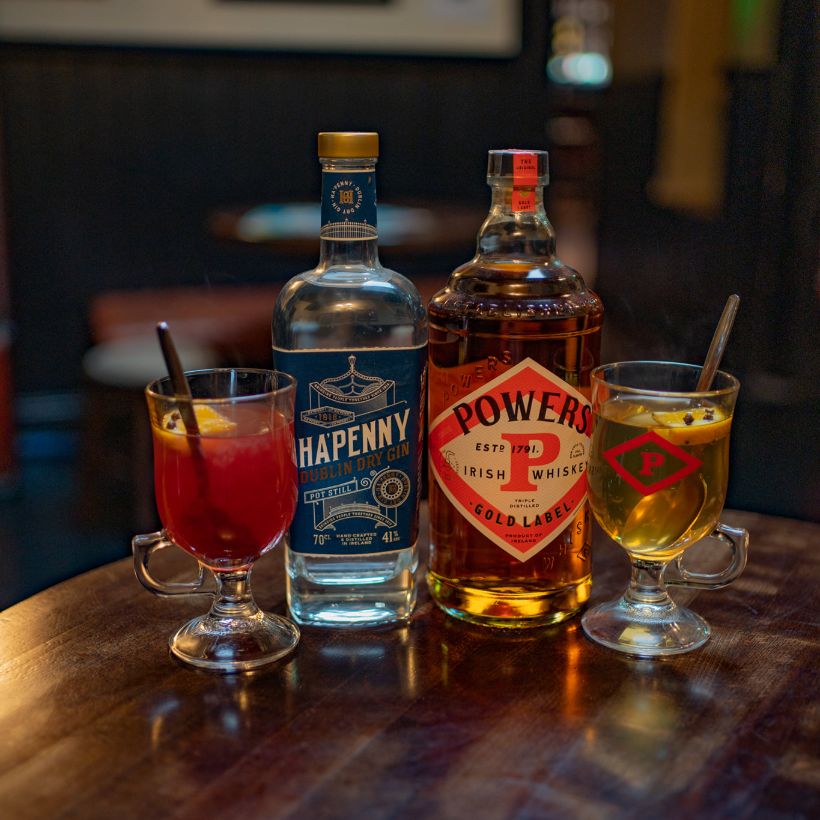 THE FRONT DOOR'S SALTED CARAMEL, RUM HOT CHOCOLATE 
After a hectic morning of shopping, The Front Door is the perfect stop to warm up and take in some more Christmas cheer. They're fully decked out for the holidays with their winter warmer menu. Their yummy hot chocolate is made with Havana rum, and a scoop of salted caramel ice cream. All of the hot drinks on their menu will make for the perfect shopping treat, while also keeping the winter blues away.
Cross St // more here
BASILICO'S BOUTIFUL HOT CHOCOLATES
A spin out to Oranmore, is badly needed upon seeing the winter warmers that the team at Basilico have created. By taking the winter favourite the classic hot chocolate and adding their own flair, you can now enjoy a Bounty Hot Chocolate with hints of coconut or a Beuno Hot Chocolate with a yummy hazelnut syrup. Don't they sound amazing?!
Main St, Oranmore // more here
MULLED WINES FROM TIG CHOILÍ
Once again, Tig Chóilí are keeping us nice and toasty as we go about the day with their hot drinks menu. It wouldn't be Christmas without a glass of mulled wine from Tig Choilí. Made with red wine, whiskey, brandy, cranberry juice, cinnamon, cloves and star anise, it's a festive celebration in a glass!
Mainguard St  // more here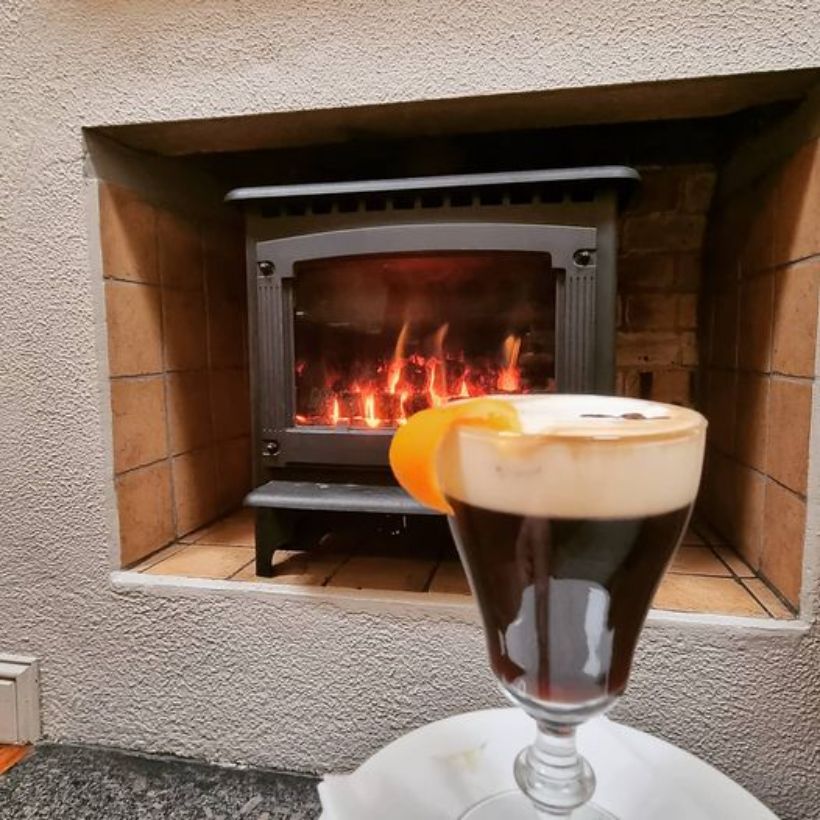 IRISH COFFEES FROM DONNELLY'S OF BARNA
Add a little magic into your day and take a spin out to Barna's Donnelly's of Barna. The team are serving some fab hot drink delights, such as Bailey's Irish Coffee with a number of their homemade syrups to choose from - it'll surely get you in the festive spirit!
Barna // more here
CHRISTMAS MARKET'S FESTIVE PUNCH
While you're browsing the wares of the Christmas Market, take a break by the hot drinks stall and get yourself a cup of Christmas punch, with the option of adding a shot of rum. What could be better than enjoying a few drinks in the gorgeous Galway Christmas market with friends after enjoying a day out in town?
Eyre Square // more here