We're here to crack open a case of utmost importance. Where oh where in Galway can you find the best chicken for your pickin'? We want to help you out with this so we put together a carefully cultivated list of where to get the best chicken in all of its beautiful forms in Galway.
There are so many delicious restaurants and takeaways that do an amazing job, so you can't go wrong. The options are truly endless, but we did our best to highlight the places that will satisfy your chicken craving. This hen-semble of Galway restaurants is sure to delight!
Birdhouse
Birdhouse's motto? 'Let's get saucy!' Simplicity is the name of the game. You can choose between wings, boneless, and even a vegetarian option of corn for your base. And then it's time to sauce it up with everything from slightly spicy, to 'Hot AF.' There are also dry sauces to choose from that are tangy and delicious. Options are endless, so no matter what level of scoville you're feeling, there's something for you. Birdhouse is available for delivery and take away, as well as dine-in located in the double decker bus at the back of Carroll's on Dominick St.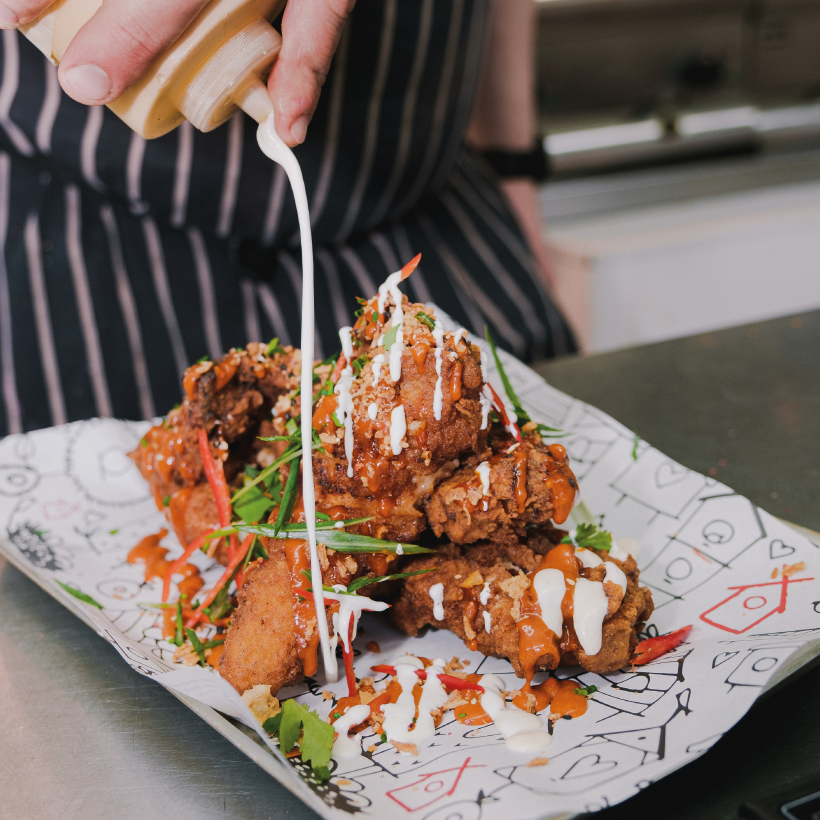 above: photo of Birdhouse, by Ciarán MacChoncarraige
Smashbird
Brought to you by the talented chicken-loving folk from Birdhouse, Smashbird is the hottest sensation in Galway's fast food scene. With a commitment to flavour and quality, they are taking a bold step towards supporting local artisans by introducing their very own sauce wall. This new flavour focused takeaway is offering chicken in all your favourite forms - wings, burgers, chick n pop,  with loads of delicious sides. Handcrafted to perfection and topped with award-winning hot sauces, this is every foodie's dream!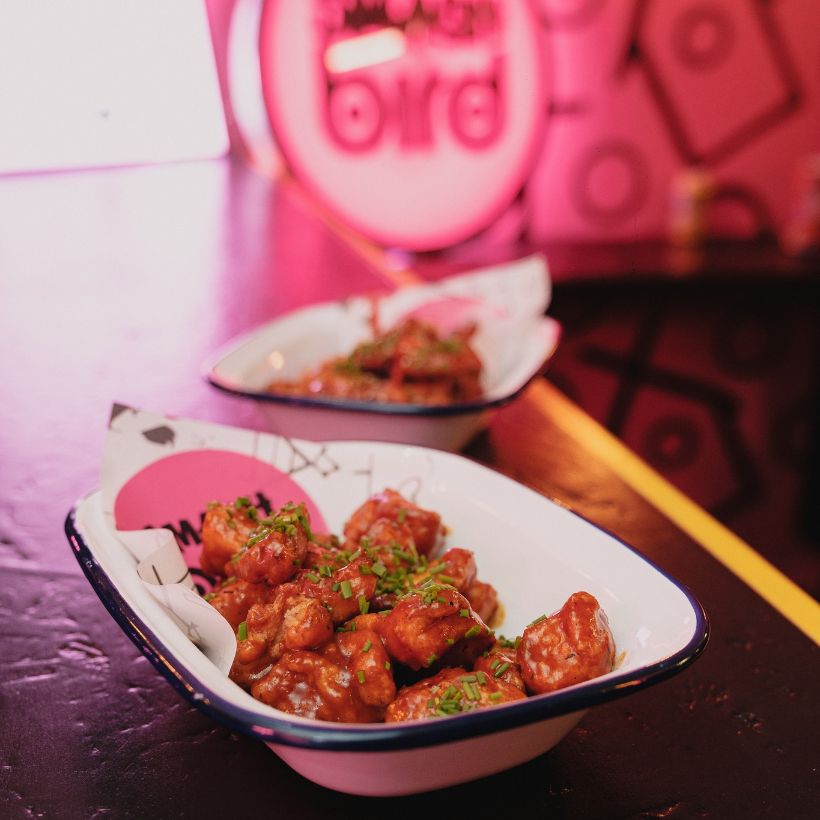 above: photo of Smashbird, by Ciarán MacChoncarraige
Seven Bar and Restaurant
Seven is home to the Seven Famous Chicken Wings, and we're here to corroborate and reinforce that title! This basket can be served with hot sauce, BBQ, or mixed. Truly a beloved menu item in Galway, these wings are absolutely divine. We're also here to remind you that it's okay to get a little messy - enjoy your wings! Seven can be found on Bridge Street, so be sure to get a taste of fame while in Galway.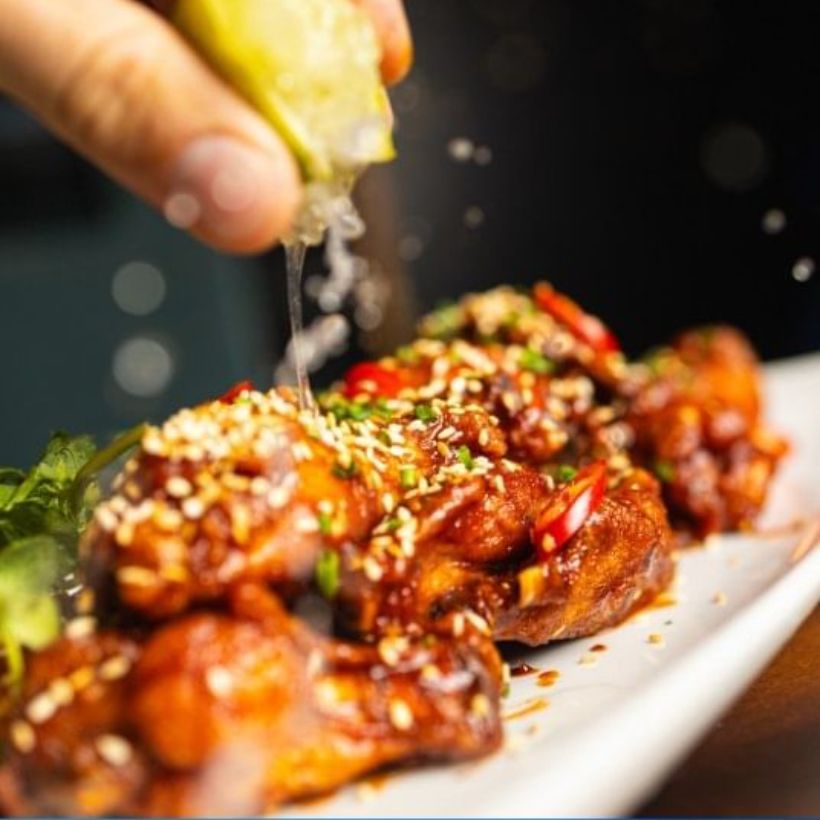 above: photo courtesy of Seven Bar
BóTown
Although BóTown is better known for their amazing burgers, they have their stake in the game of chicken as well! Their chicken wings are served up with either hot sauce or BBQ sauce, and their cauliflower bites are a delicious vegetarian alternative! Order the wings as a side, or as a meal - no matter what they will be absolutely delicious. BóTown is located right on Dominick Street.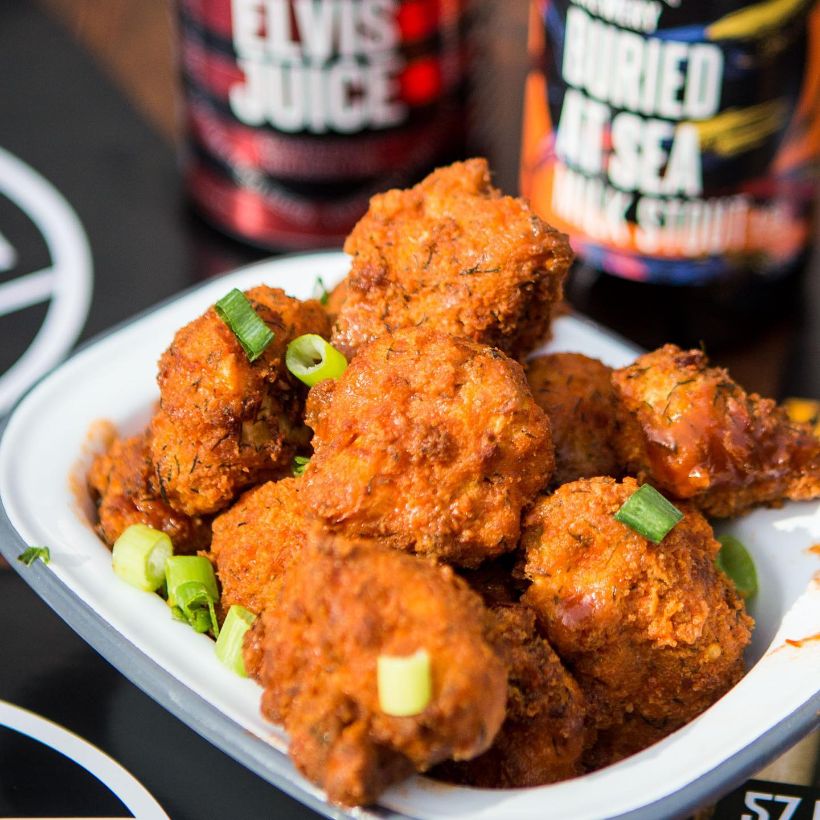 above: photo courtesy of BóTown
Elephant and Castle
Elephant and Castle has flown into Galway on their renowned chicken wings. In their words, 'We didn't invent chicken wings, we just perfected them.' Their spicy chicken wings are perfect for sharing with a group, and served with celery sticks and blue cheese. And really isn't that just the ultimate combination? Elephant and Castle is located in Galway's Dean Hotel and their wings are a must try!


above: photo courtesy of Elephant & Castle
Feature photo by Seven Bar & Restaurant
Published on Updated on