Galway is synonymous with delicious, fresh fish! There are so many different places to taste this wonderful local produce, but here are our favourites...
When it comes to seafood, Galway has an incredibly long tradition of using fresh and sustainable ingredients from the salty swell of Galway Bay and the Atlantic Ocean. This tradition has evolved and carried forward in to modern times, with Galway being chosen as European Region of Gastronomy 2018 in no small part thanks to its relationship with the sea. Galway's food scene has never been better, with dozens of beautiful bars and restaurants serving stunning seafood. So here are our favourite spots where you can taste a bit of Galway Bay...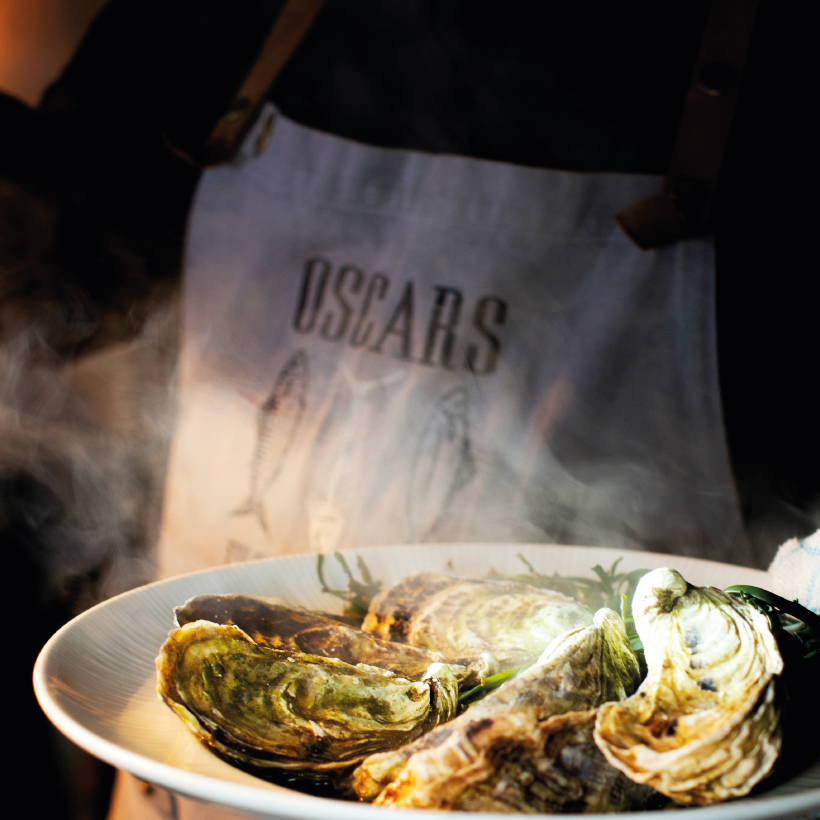 OSCARS SEAFOOD BISTRO
Oscars are literal experts when it comes to fresh fish and seafood. Their head chef is the author of not one but two award-winning books about seafood, so you can tell they know what to do with the finest quality produce that Galway Bay has to offer. Their menu is top notch, with pan-fried scallops and prawns, chunky baked white fish, stunning Galway Bay lobsters simmered in delicious sauces and much more! Visiting Oscars is a must for fish and seafood lover.
22 Dominick St Upper, Galway // call 091 582 180 to order
GALWAY BAY SEAFOOD
Treat yourself to some fabulous fish from Galway Bay Seafood's array of exquisite dishes. Fish pies, beautiful sides and all the freshest fish you could imagine, just ask the team how best to cook it all. They can even bring the bay to you, with FREE nationwide delivery. It's a fantastic opportunity to buy restaurant quality fish dishes to easily cook at home. Their popular Dockside Deli is now offering yummy takeaway each week from their location at the docks, with an ever-changing menu each week brings new delicious flavours.
New Docks, Galway // order here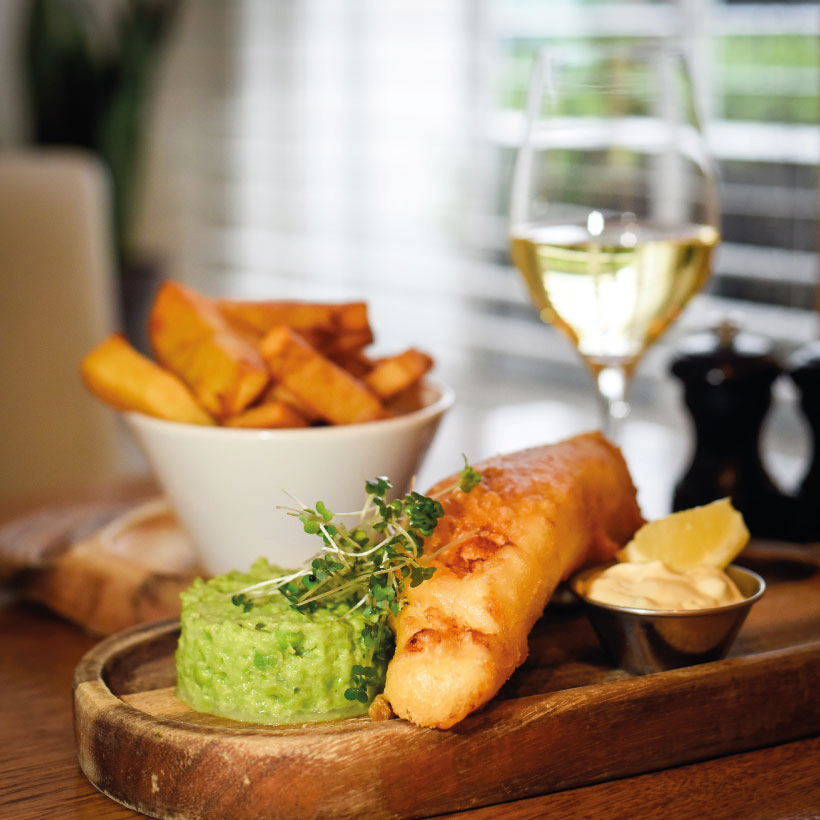 BLACK CAT
If you want to taste local seafood with a little twist, tapas at Black Cat is the way to go! Located in the seaside village Salthill, a meal from Black Cat will make you feel like you are on holidays! They've got a great range of tapas which include the likes of scallops, calamari and tempura prawns as well as seriously tasty meat, cheeses and more. It's not just tapas though, they have main courses too for when you don't feel like sharing! Their special Black Cat Pasta is full of unique flavours; black spaghetti served with seafood like mussels and squid, spinach, cherry tomatoes and chilli tossed in cream sauce or olive oil. Stunning!
179 Upper Salthill Rd, Galway // call 091 501 007 to order
PÁDRAICÍNS SEAFOOD BAR & RESTAURANT
Hidden away off the beaten track, Pádraicíns offers outstanding views of Furbo Beach, sensational seafood dishes and a relaxed maritime theme. Kick off your dining experience with Pádraicíns selection of sea food platters. It's a seafood bonanza! How yummy does a light fresh crab meat salad with their homemade brown bread for starters, followed by the deep fried beer-battered Haddock and fresh cut chips sound? With some much variety of seafoods, you're bound to find something to suit the whole family.
Furbogh, Galway // order here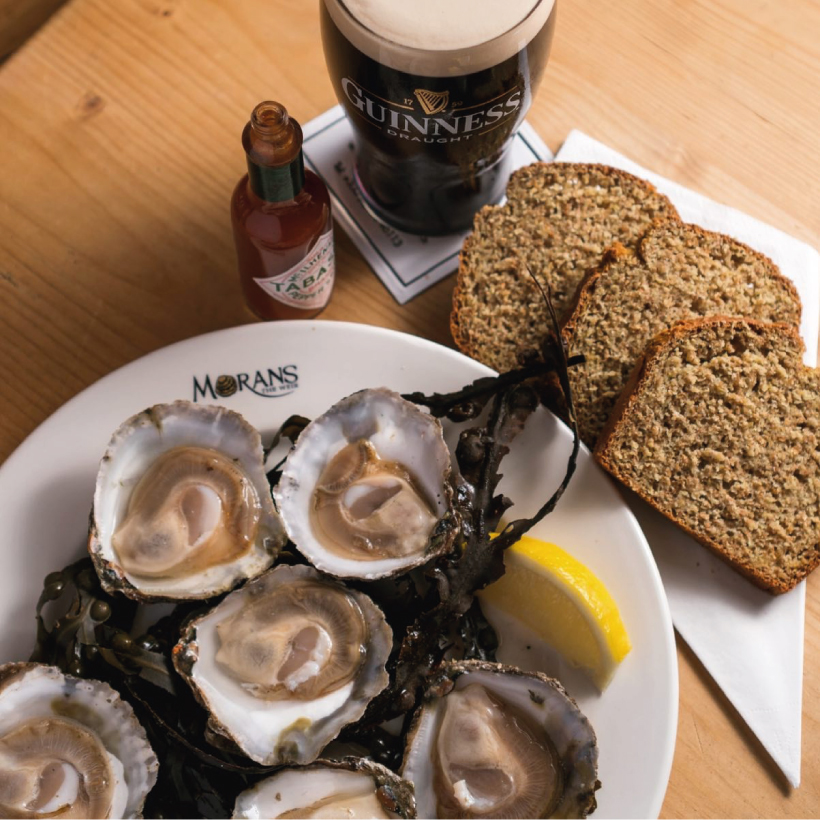 MORAN'S OYSTER COTTAGE
Dating back over 250 years, Moran's is a traditional thatched cottage successfully run by a 7th generation of the Moran clan, specialising in (wait for it) oysters! Whether you fancy a feed of mussels, salmon, 1.5 pound local lobster, crab salad or their renowned oysters, you won't be disappointed. Now serving up some of their most popular dishes for takeaway, it's paradise for all you fishy folk.
The Weir, Roymore, Kilcolgan, Galway // call 091 796 113 to order
MITCHELL'S RESTAURANT
Run by husband and wife duo Kay and JJ Mitchell, this restaurant is housed in a turn of the century building with an emphasis on stone and wood. Decked out with open fires and an intimate, ambient feel, Mitchell's pride themselves on their use of the finest local produce with most of their fishy fare sourced right on their doorstep. Though they specialise in seafood (their mussels are magical), they've also got meat and vegetarian dishes aplenty.
Market St, Clifden, Galway // call 095 21867 to order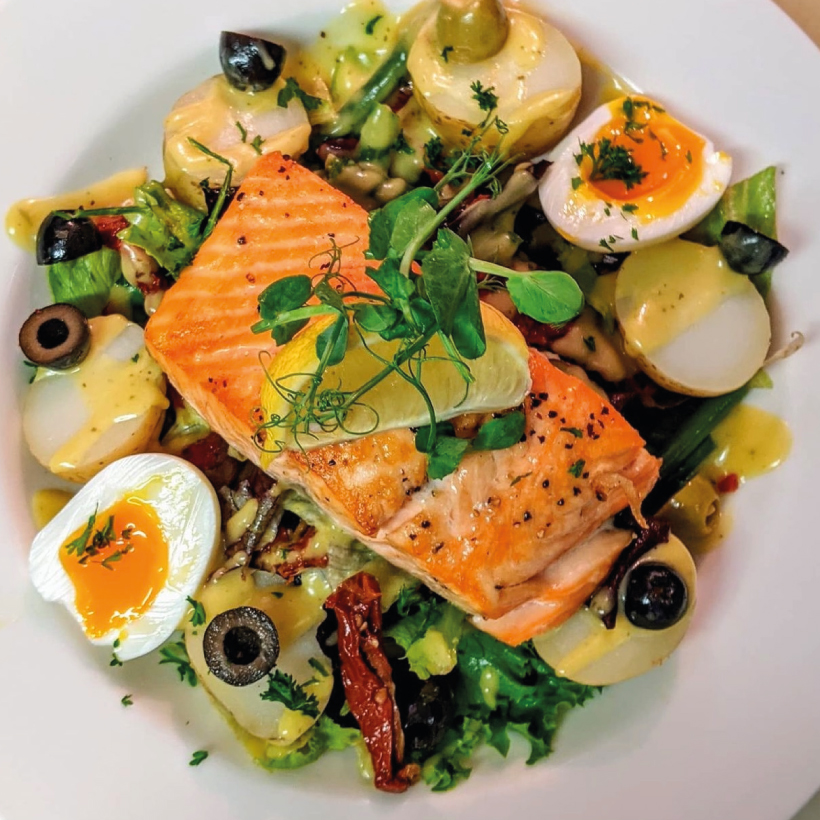 THE GALWAY OYSTER HOUSE
Now open in the heart of Galway's Latin Quarter, the new seafood restaurant -  The Galway Oyster House is supporting local fishermen by serving up their sustainable, fresh farmed fish and Dooncastle Oysters. Delivered fresh each morning, each visit offers a new range of dishes to enjoy. If you're passing by Quay St. be sure to drop in to say hello and try some of their exquisite seafoods.
7 Quay St, Galway // call in-store to order