There are so many exciting things to do each year in Galway during Race Week and 2023 is no exception! All the fun kicks off this year on July 31st and runs until Sunday August 6th, so dive into our day to day events guide below to discover how you can make the most of the Galway Races 2023.
Monday - 31st July
12pm - Racing for Rosabel at The Connacht Hotel - An event which will feature will feature a drinks reception, followed by a three-course luncheon, top racing tips, live entertainment  and includes transport and entry to Day 1 of the Galway Races. With over €6,000 worth of prizes to be won, it promises to be a fun event for a fantastic cause, and there is sure to be lots of high fashion, amazing outfits, and individual style on show throughout the event.
2.30pm - Naturally, we can't talk about the Galway Races without mentioning the main hive of activity, and what better way to kick off your Race Week fun than spending Day 1 taking in all the excitement at the Ballybrit racecourse. Join them on Opening Day for a series of lively and colourful musical performances. Enjoy delicious food and drink while you soak in all the excitement and don't forget to place your bets before the first races start at 5.10pm. Get your admission tickets here. Alternatively, Monday is the perfect day to plan out which bars you'll be watching the races from with your pals! So far, we are putting our money on Taylor's, M.P. Walsh's, Kelehan's, Carroll's on Dominick St, McGettigans, Garavan's and An Púcán so keep an eye on our socials to see where we end up and who know we might just join you for a cold one!
After party at 9pm - Clayton Hotel - Return each night of the race week via the free shuttle bus to Clayton Hotel and avail for their amazing free live entertainment all week long! On Monday night they've got performances from 4 Men & a Bass, Altrad, DJ Derek Flaherty, and Oddity. Check out the rest of their week's lineup right here.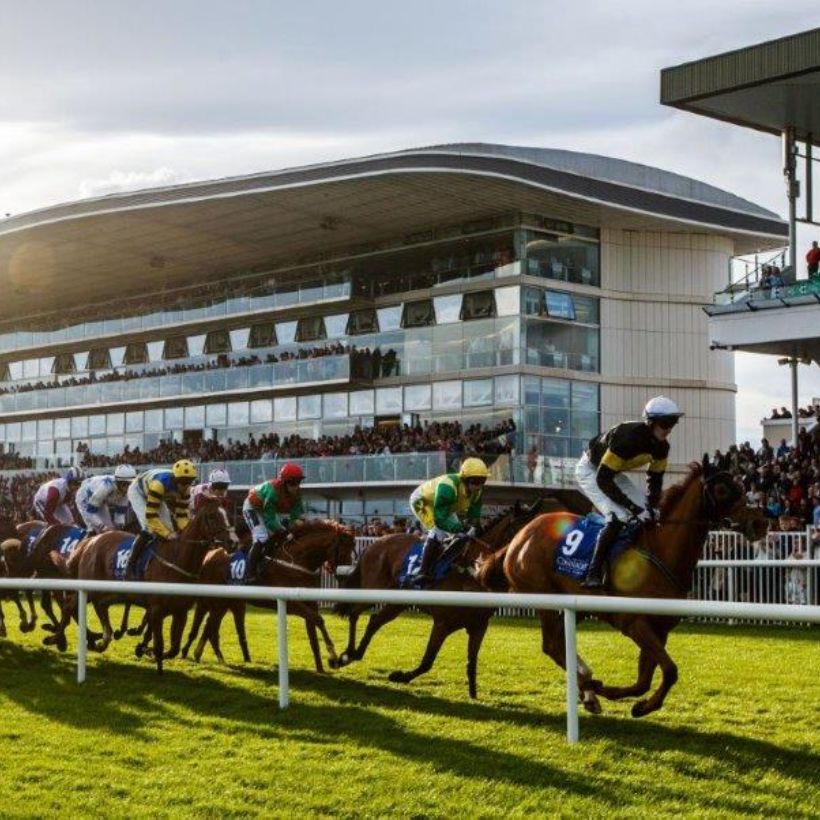 above: courtesy of Galway Races
Tuesday - 1st August
12pm - Prom to Paddock at Salthill Hotel - It's back after a three year break and have an incredible lineup in store for you. You'll be welcomed on arrival with a bubbly reception with canapés and tunes from DJ David Shortt before enjoying a wonderful two-course lunch with wine. There will also be spot prizes and a fundraising raffle. Entertainment will come with your hosts, Meghann Scully and Laura Fox, with a performance from X Factor star, Mary Byrne. Then it's all aboard the coach where you will be brought to the Galway Racecourse.
1.30pm - Tom Sheridans Bar's Tipster Lunch - your fabulous afternoon tipster lunch will include; a pre-races 3 course lunch & drinks, racing tips, race card and race entry, a return transfer to and from the track on a private coach as well as after party back at the bar with a complimentary drink & music 'til late! Book now to avoid disappointment!
After party - With the races for the day out of the way, head off to Oranmore and experience race week nightlife like no other. With live entertainment throughout each night, free parking, late bars and the option of a return bus transfer and free drink for only €13. For partying, you'll never go wrong with the Porterhouse. They will also be showing the races live each day so if viewing all the action with a pint of plain sounds like a plan, well this is the perfect spot. In addition to this, treat yourself to some food from their neighbours GIGAS Dinergrill and you have yourself a match made in heaven. Alternatively, there's always loads of craic to be had at Glynn's no matter the time of day or day of week and they work with the incredible Urban Fire to bring you delectable wood fire pizzas which are a phenomenal addition to your race day afterparty at Glynn's.
Wednesday - 2nd August
11am - Race Week Brunch at HYDE Bar - Get into the spirit of Race Week with a pre-races cocktails and brunch at the stunning HYDE Bar.  Their brunch is sponsored by Moët & Chandon Champagne and includes a main course brunch and two glasses of Moët & Chandon. It's running all week long, and if you fancy making it full day of fun at the HYDE Bar make sure to return later in the day to enjoy their live entertainment from 9pm.
After party - The Untouchables at The Quays - While they've got entertainment lined up all week long, on the Wednesday of Race Week, The Untouchables Brian Giffen take to the stage, A professional band performing all over the Ireland and the UK, this five piece group provide the ultimate level of entertainment with their tailored setlist of fan favourite songs. You are not going to want to miss it!
Thursday - 3rd August
11am - Bet on Brunch at the g Hotel - From Tuesday to Friday race-goers and racing fans alike can get the inside track on all the runners, riders, style and craic, at the leisurely brunch event with ex-racing jockey Jane Mangan. Guests can enjoy a delicious brunch, with bubbles, to a rocking Ibiza party soundtrack with The g's top DJ. Pre-booking is essential to guarantee the bus to Ballybrit Racecourse, while guest walk-ins are welcome for the daily brunch event.
12pm - Ladies Day Brunch at Queen Street - Start your day by enjoying a welcome signature cocktail and immerse yourself in the energetic beats of the DJ that fill the glamorous surroundings of Queen Street. Enjoy a delicious pre-race brunch, select from hearty breakfast classics, and innovative dishes whilst you indulge in another cocktail before making your way to the conveniently located bus stop just metres away.
12pm - Ladies Day Brunch at Dillisk on the Docks - Get ready for the ultimate Ladies Day Brunch Menu at Dillisk on the Docks. Enjoy a complimentary glass of prosecco on arrival and relax and indulge with the delicious summer menu. All races will be shown live in the bar and the hotel's amazing location itself is only a short walk to all the main bus routes to the race course itself.
3pm - Dolly & Shania, Best Dressed Lady at Lough Rea Hotel & Spa - Get ready for the tribute act of the season! Lough Rea Hotel and Spa presents Dolly Parton and Shania Twain Tribute Show performing and Judging Loughrea's Best Dressed Lady. They've got incredible prizes up for grabs for the best dressed ladies on the day, so get your ticket from the hotel reception and get dressed to the nines.
4pm - 2for1 this Ladies Day at The Lane - Celebrate in style with a bottle or two of rosé at The Lane. For the special day, the team will be offering an unmissable offer for buy one get one free on bottles of rosé for group that choose to join them in marking the highlight of Race Week.
After party at 10pm - Express presents Ladies Day at The Cellar - All the fabulousness of Ladies Day will continue into the early hours with Express and hard-hitters Translucent & Vault. It's going to be a night to remember.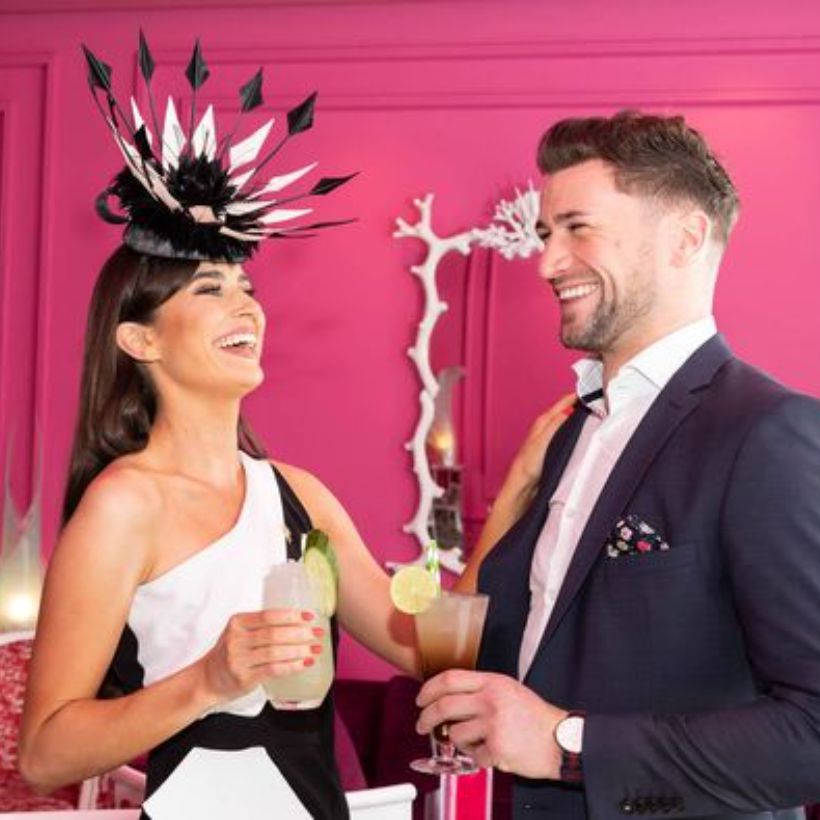 above: courtesy of the g Hotel
Friday - 4th August
12pm - Pink Friday at The Ardilaun Hotel - One of the highlights this year is the Pink Friday Luncheon event at The Ardilaun in support of the National Breast Cancer Research Institute which encapsulates fun, food and racing. Guests wearing a splash of pink to be in with a chance of winning the Best Dressed competition sponsored by Anthony Ryan's. Special guest on the day - former jockey, Nina Carberry, will also br giving her personal racing tips for Ballybrit.
7pm - The Dean Drag Fashion Show - A highlight of the racing calendar The Dean Galway are breaking away from traditional best-dressed rules and hosts a stylish evening celebrating the LGBTQAI+ community. This groundbreaking event promises to be a first for Ireland, featuring an inclusive best-dressed competition, welcoming individuals of all genders and orientations to showcase their unique style at Galway's newest boutique hotel.
After party at 9pm - Club Night at The Loft at Seven - This year Seven are cranking up the heat with the legendary DJ Mulvey on the decks, and a surprise special guest that will have you dancing till dawn! Save the date and bring your best moves. Get ready, because this night is going to be unforgettable! Check out their Saturday Club Night here.
After party at 11pm - DNA presents Peaky Blinders & Gatsby Party - Immerse yourself back to the roaring 20s as DNA transforms into The Garrison Tavern. They have "DJ Tommy Shelby" on the DNA Mainstage, Peaky Blinder Themed props and décor and of course a massive fancy dress party! They will have a photo booth on site so dust off your suspenders, caps and pearls and there will be some incredible Peaky Blinder themed prizes for the winners of the fancy dress competition. They will also have Peaky Blinder Themed Drinks and Cocktail menu on the night.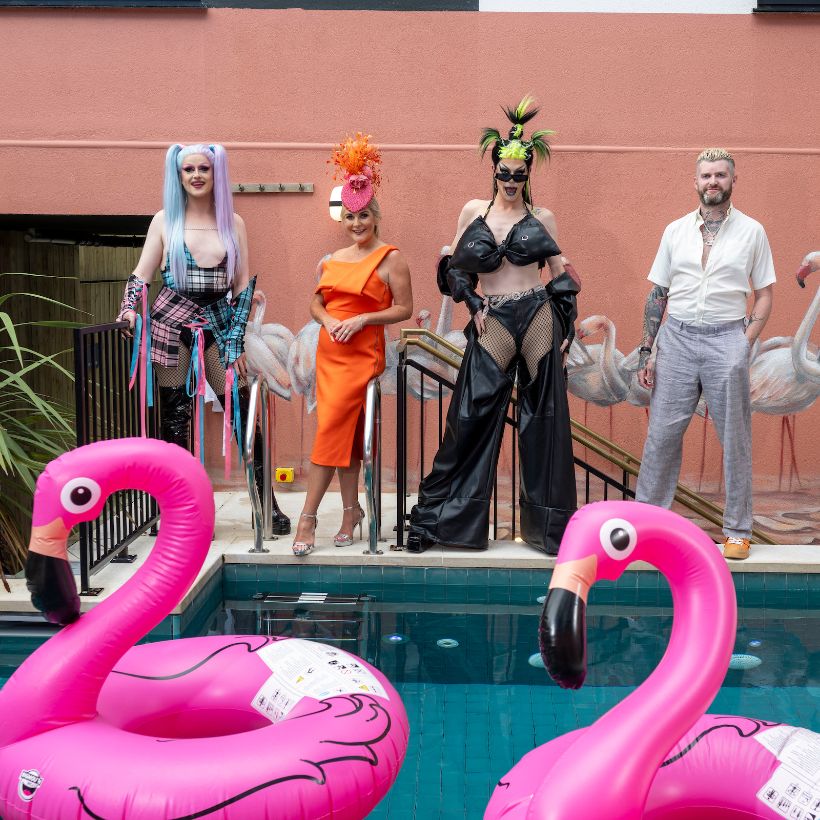 above: courtesy of The Dean Galway
Saturday - 5th August
11am - Brunch at Merchants Bar at the Eyre Square Hotel - Get ready for the final two of the races at the Merchant's Bar and avail of their Race Week specials which include; Eggs Benedict or Eggs Florentine & Mimosa - €15 and Full Irish Breakfast & A Pint of Choice €18. It's available for the entire week but we can't think of a better way to kick off your final day of racing with a good morning feed provided by one of the best.
After party at 8pm - Party with James Sexton at The Galmont - The Galmont has a superb line-up of musical entertainment to look forward to this Galway Race Week. With live bands and late night DJs, hotel residents and non-residents alike can enjoy the Galway Race Week entertainment. James Sexton is bringing their Race Week afterparties to an end on Saturday night in the Coopers Bar & Lounge and he's gonna ensure that it is a party unlike any other so make sure you are there and be a part of all the fun!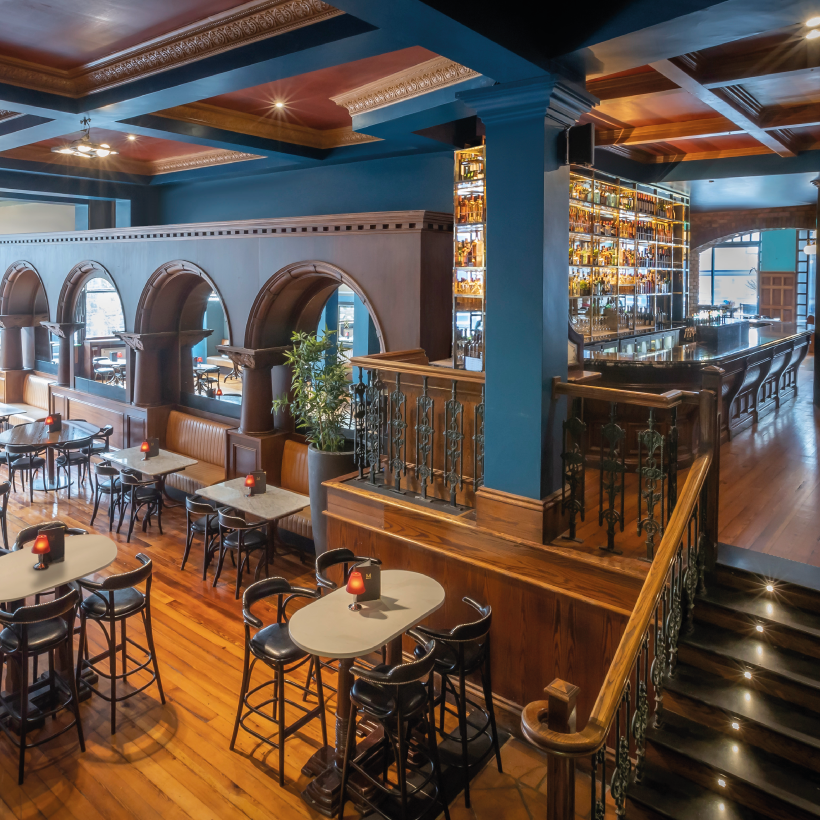 above: courtesy of Eyre Square Hotel 
Sunday - 6th August
11am - Family Race Day at Elephant & Castle - The last day of racing is all about the family so where better to celebrate it than at Elephant & Castle at The Dean. They have an incredible lineup of family orientated activities including face painting, running throughout the entire day. Their all day menu will be available from 11am to 9.30pm, so they have got everything you need for a phenomenal family day out.
5pm - Finish off race week at the spot where this year's festival launched - O'Connell's Bar. They've got music every night from Thursday to Sunday, and on Sunday night their award-winning beer garden is going to be an epicentre of good times with your DJ for the evening, DJ Maxi. With food provided provided by Dough Bros and Chippí, it's safe to say all your night out needs are catered for. Music, pints, pizza and proper Irish chips - sounds like a great night out to us!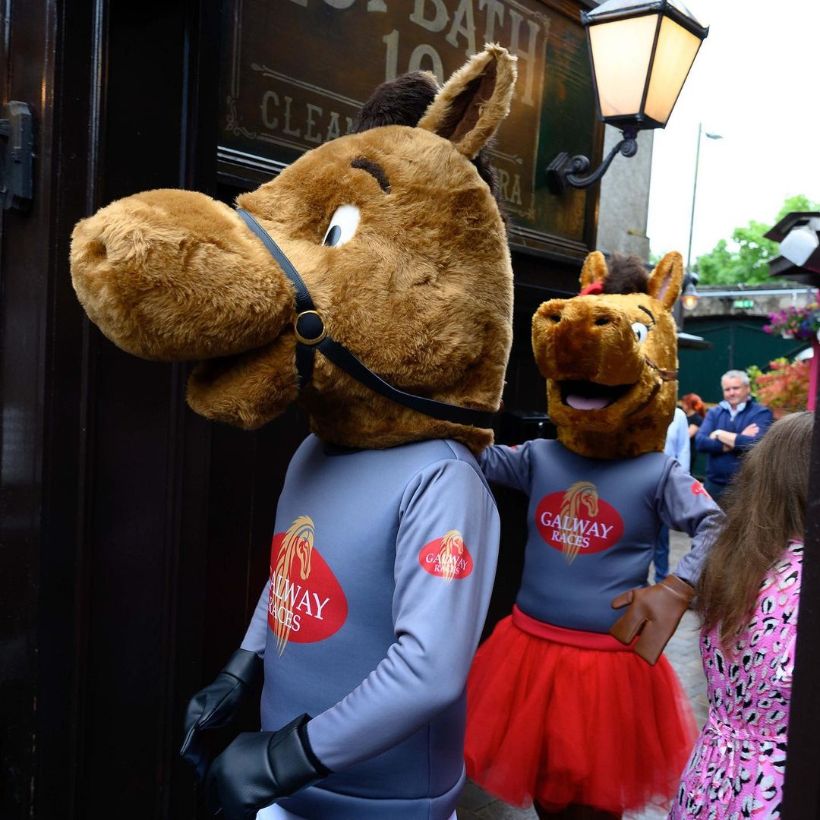 above: photo of Galway Races Launch by @declancolohanphotography
Published on Updated on