Nothing beats sitting out and doing a bit of people watching in Galway on a summer's day. Watching people come and go makes for terrific Galway entertainment, all you need is a pint in hand and you're laughing.
No one loves a good snoop like a Galwegian, so discover where to find our favourite people watching spots below...
Check out the buzz of Shop Street
Where else to enjoy a bit of people watching than on perhaps the busiest pedestrian street in Galway. There's always something happening on Shop Street and there's no better place to witness all the action then from the famous lunch spot, McCambridges of Galway. Sitting out in their outdoor dining area with a hot cuppa and one of their popular sambos, it doesn't get much better than that. Outside McCambridges is also a great spot for listening to the buskers performing nearby. If you want to watch all the action without surrounding yourself in it, then 56 Central is for you. Nab yourself one of their cosy window seats that overlooks the street below and wine and dine your way through the afternoon. Regardless of the weather, sitting by the windows in 56 Central is an ideal place for people watching. If you're after a relaxed bar to do some snooping from, the outdoor area at Garavan's Bar can't be beat! With a pint in hand and the sun high, you really never know who you might spot wandering around Galway's Shop Street.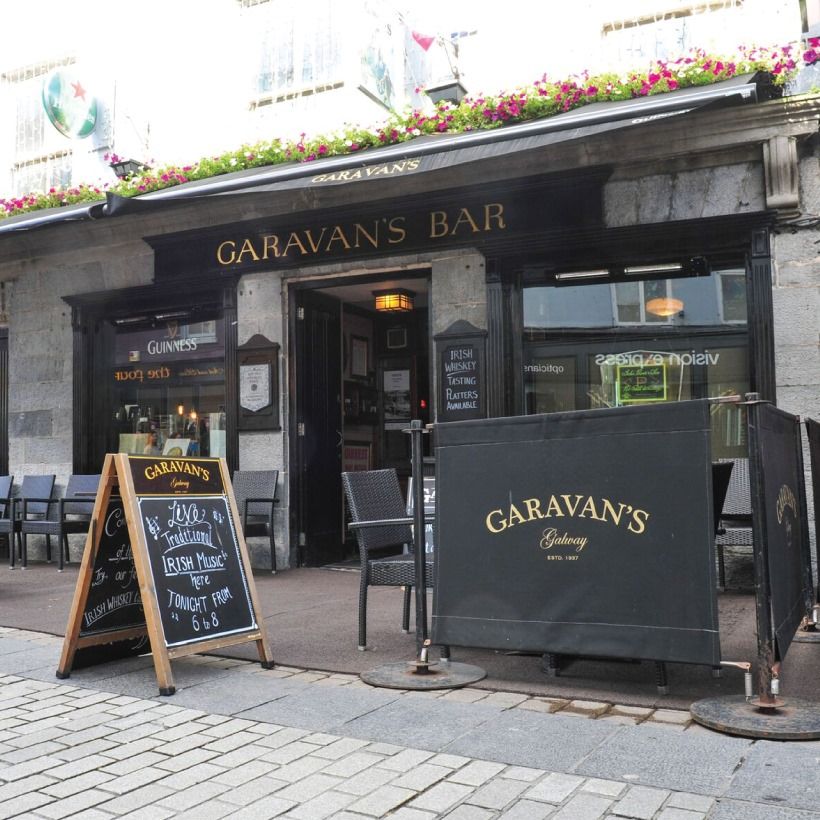 Keep your eyes peeled on Eyre Square
A hub of activity, there's never a dull moment in Eyre Square. With no end of people watching opportunities, where else would you rather be? Enjoying a few drinks with friends in The Skeff's outdoor area while you watch people run for the bus is mighty craic. When the weather is good, Eyre Square's green area is filled with people out soaking in the sunshine. Anyone trying to enjoy a nice takeaway lunch for themselves needs to keep an eye out as the seagulls will try and rob you. It's always entertaining to watch but never fun when it's happening to you so be careful out there folks!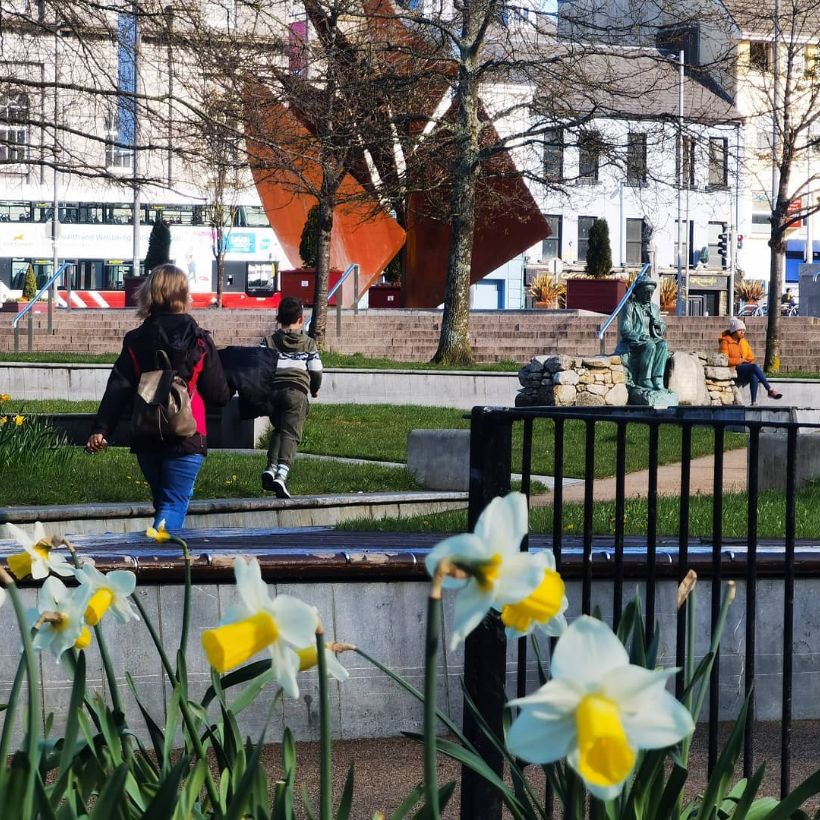 photo by Galway City Photographs
Watch the activity along the Prom
Once the good weather arrives in Galway, you can be sure that Salthill's Promenade is going to be packed with people and their dogs out for a stroll. After a day out at Galway Atlantaquaria pop over to the large outdoor space at Ground & Co to enjoy stunning views of Salthill's beaches and the Clare Hills. You can take in all the sights of people strolling along the Prom while savouring Ground & Co's quality food and drink menu. Passing the day away at Magnetti's, is a day well spent. Sitting by the large windows with an authentic roman pizza al taglio and fresh glass of red wine is a dining experience you shouldn't miss out on. Top off the whole experience by partaking in a bit of leisurely people watching while you dine and you'll quickly find out why these are the best seats in the house. If you're looking for a quick takeaway to keep you going while you are busy people watching, call over to Galway Bay Hotel's Beachfront Barista. Get yourself a coffee or tea and head over the road to watch the sea swimmers take the plunge from Blackrock Diving Tower. No matter the time of year Galwegians will brave the cold for a quick dip in the sea so popping over to Salthill to watch them in action is always a fun way to pass the morning.    

Raven's Terrace lookout point
The perfect perch for watching people hurry across the Wolfe Tone Bridge, at Raven's Terrace you can people watch to your heart's content. Treat yourself to a hot chocolate and almond croissant from Gourmet Tart Co. and sit out by the canal to watch people wander to and fro. Spending your day lounging about with delicious treats and nowhere to be is the day off of our dreams. You might spot a few ducks and swans swimming about in the canals, or in the Claddagh basin, the Galway Hooker Sailing Club might be busily working on the Galway Hookers getting them ready for a spin out on the bay. When you head off on a day of people watching in Galway, there really is no end of things you might happen to see.
Feature photo by Finnagram Fotos
Published on Updated on