Do you have a reusable cup but always forget to bring it with you? Galway's new pilot 'returnable cup' scheme makes it easier for customers to borrow a fresh, reusable cup for a €1 deposit, which can be returned or swapped for a fresh one at any time in the participating cafes!
A recent survey carried out by Galway City Council found that 81% of respondents owned a reusable cup but only 19% used them regularly! This means that up to 200 million single use coffee cups are thrown away every year in Ireland... that's 560,000 per day! Clearly, we need to do something about this.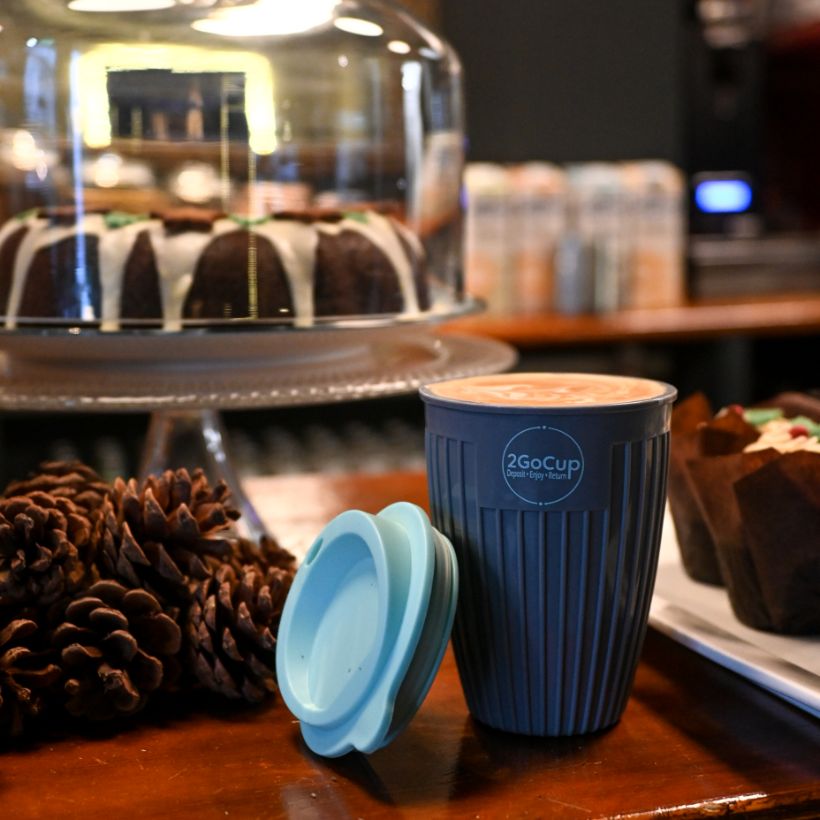 This ground-breaking pilot scheme, organised by Galway City Council, aims to make it easier for coffee-lovers to opt for reusable, and cut down on single-use containers. Simply pay a €1 deposit and you will be given a high-quality, well-designed reusable 2GoCup. You can return this mug and get a refund at any time, or swap it for a freshly-cleaned one the next time you visit one of the participating stores. This means you don't have to worry about trying to wash up if you're out and about Galway city or Salthill. Read more about how it works here and check out the 9 Galway cafés and coffeeshops that are taking place below.
🟢 Greens & Co in Galway's Westend
🟢 Café Roscoe's on Eglington Street
🟢 Anton's Cafe on Fr Griffin Rd
🟢 Mocha Beans in Salthill, Cross Street and Newcastle Road
🟢 The Creamery in Salthill
🟢 Rouge Restaurant on Dominick Street
🟢 C'est la vie boulangerie in Terryland
In return for these cafés taking part in this trial returnable cup scheme, each will receive 1000 cups free of charge from Galway City Council. So why not try it out in one of these spots today and play your part in reducing waste?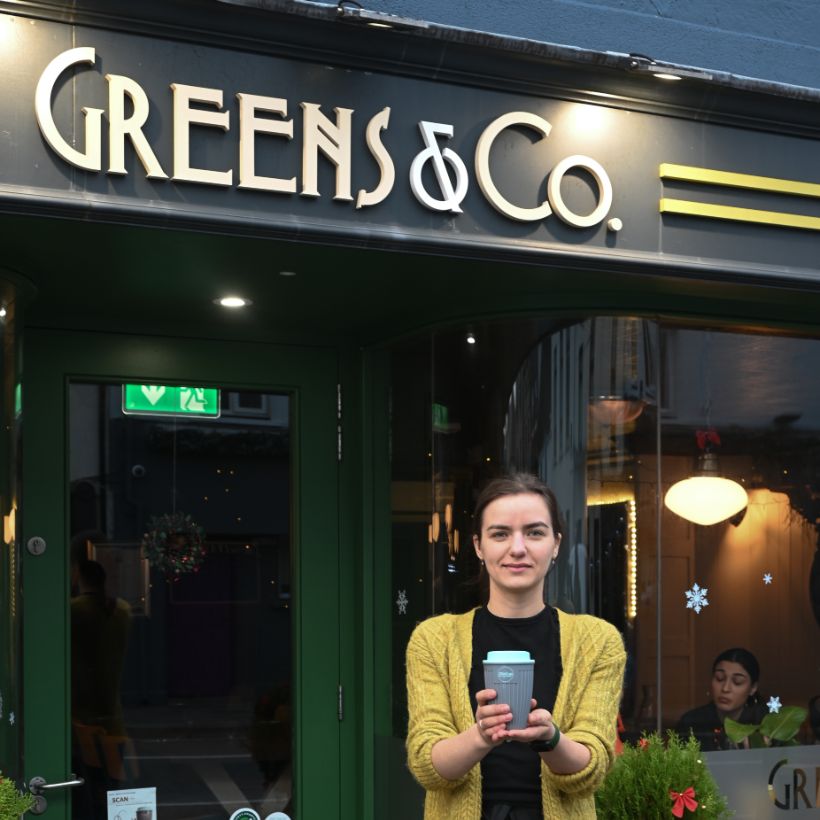 Speaking about the positive reaction to this new campaign, Tatiana of Greens & Co said; "It fits with our company ethos to be as environmental as possible and to reduce waste. The people love it, they like keeping the cups and they are always happy to reduce waste so it's just been really positive".
One of the longest running coffeeshops in Galway is certainly not an old dog without new tricks! Café Roscoe's on Eglinton Street are staying ahead of the game, to which Stuart said; "I have been keen to do something for the environment and when Tiarnan from Galway City Council approached me I was delighted to get involved! It's been fantastic to be able to offer our customers the 2GoCup and the reaction has been very positive indeed! We will continue to offer the 2GoCup to our customers and hopefully the paper cup will be a thing of the past..."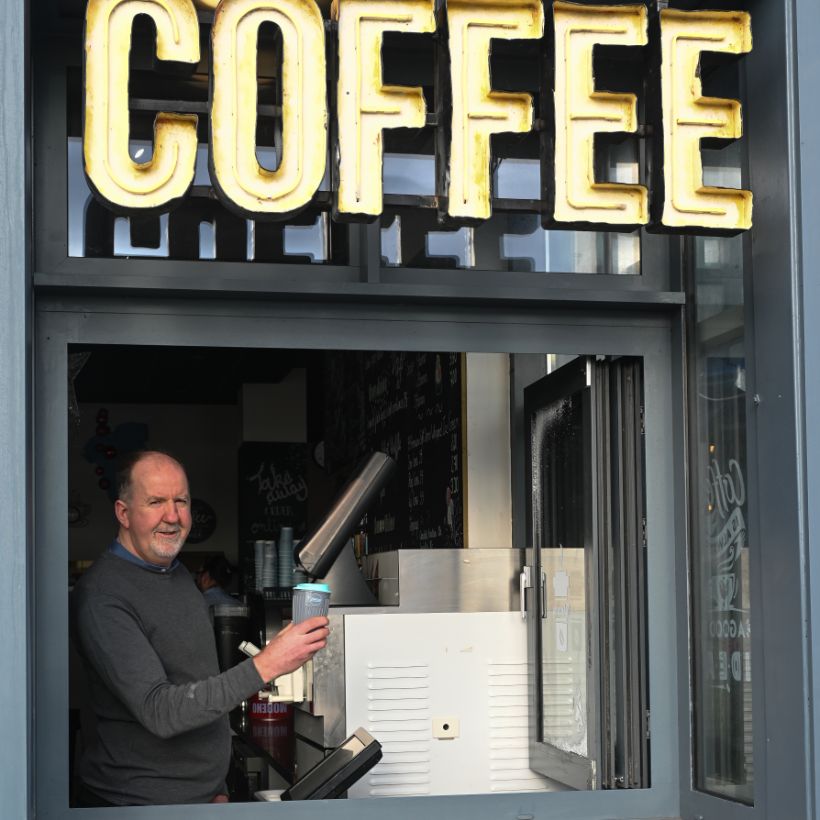 After successful expansion in recent years, Ronan Galvin of The Creamery on Salthill Prom is acutely aware of the increase in waste that followed. "We are conscious of the amount of stuff we go through as a business and we have to try to make a difference. We also wanted to offer our customers the option to help do their bit to lessen waste and daily carbon usage. The 2GoCup is a good quality option and the fact that there are a number of cafes on board with it will make it more user-friendly."
This Galway City Council Campaign is supported by the Local Authority Prevention Network (LAPN) fund from the EPA and the Waste Prevention Fund. Find out more here.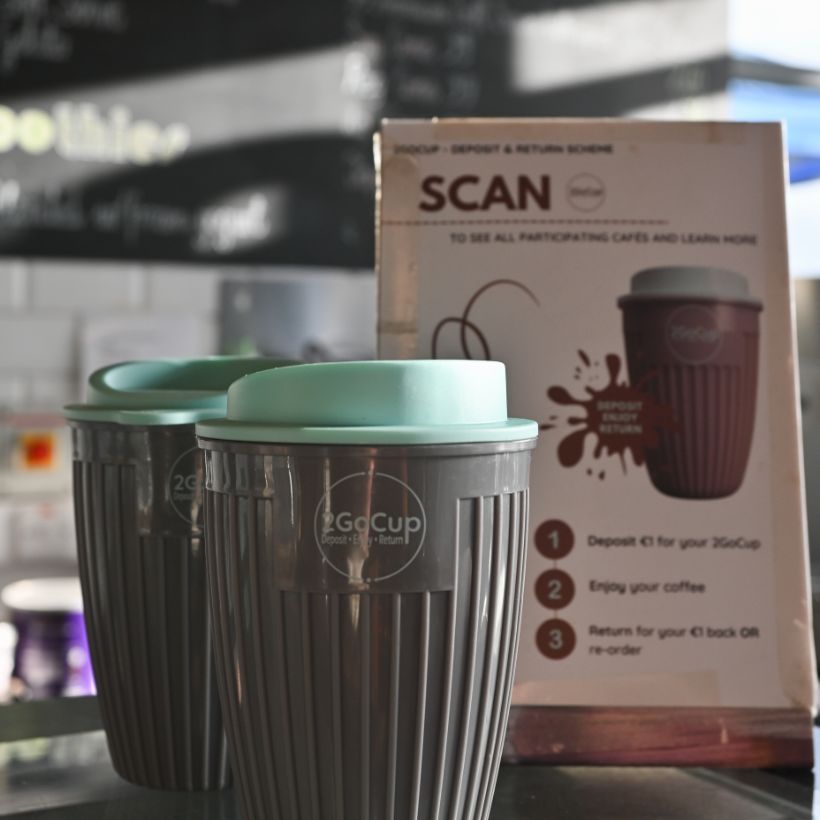 Photos by Chloe Eleanor Richardson
Published on Updated on