A gem, hidden in plain sight in Galway's Westend, Soundtrack and Podcast is a creative space where stories are told and audio is created to best suit your brand, film or podcast. We talked to Alan Preims, professional musician and composer, about this exciting new venture, the importance of storytelling, his creative process and more. Read on to discover a new world of sound...
Sound can play an important part in our lives, be it a busker on the street or an alarm to wake us up. For Alan Preims and the team at Soundtrack and Podcast, however, sound is everything! What we hear can influence our mood, evoke our imagination and tell a story as it fills our mind. It is that story that interests Alan most of all and it is fundamental to his work when creating podcasts, soundtracks, voiceover and audio for his clients.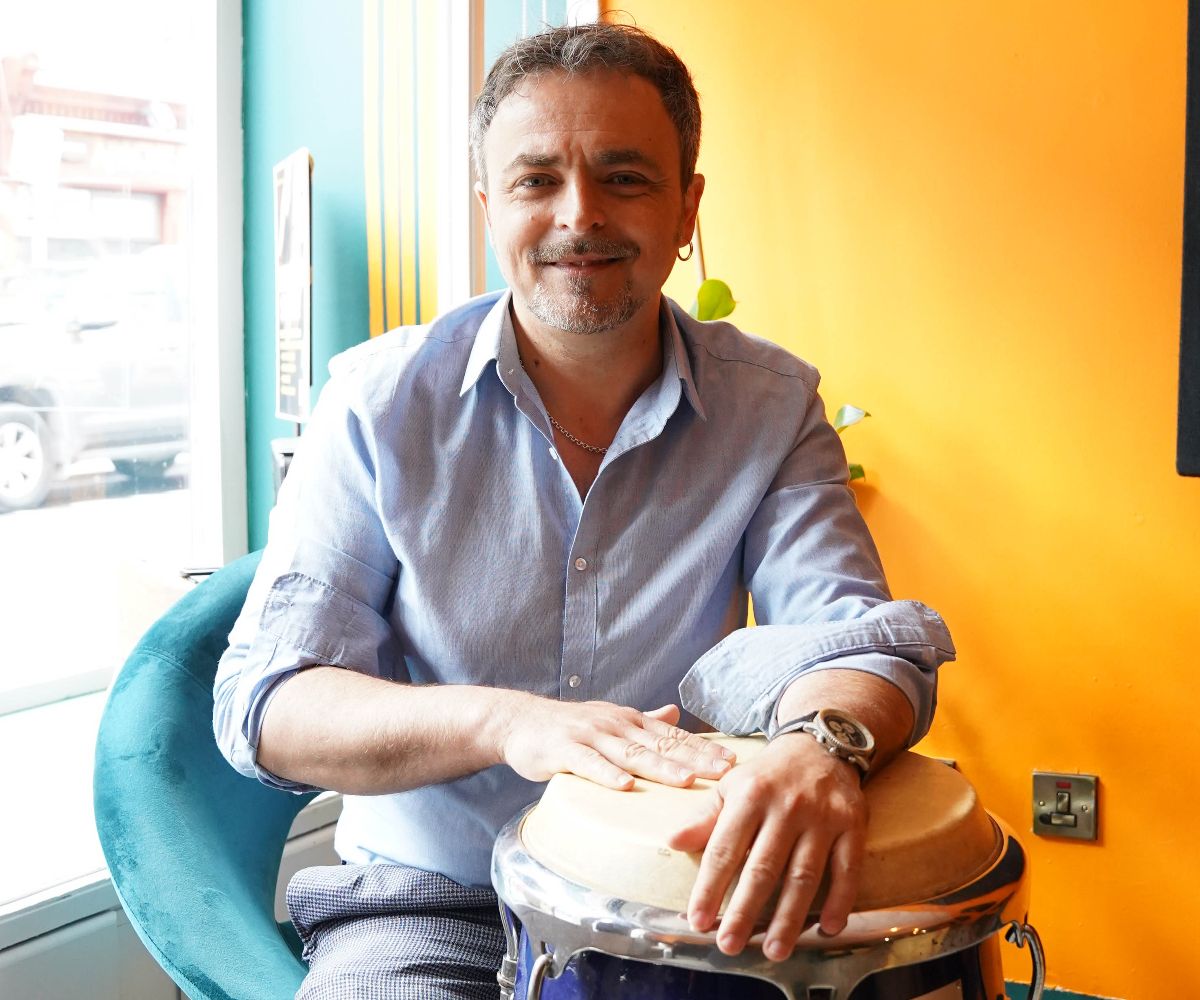 "People love listening to compelling stories!". Alan beams as he exclaims; "To make their story unique, we accompany clients from the very beginning to find that unique selling point which we can then share in an equally unique way. When we create audio content, be it a podcast or the soundtrack to a video or advert, it is all determined by the creative sessions that we do together with the customers, workshops to really flesh out the idea and to translate it into a unique and compelling story. That all determines the best sound and music choices."
Soundtrack and Podcast is a one-stop music and audio design space. Alan will work with you from the seed of an idea right through to the blossoming flower of the finished product. "It is more than just an audio recording service!", he tells us, making it clear that he will harness years of experience and incredible enthusiasm along your creative journey. "We offer everything from the production and composing, all the way to hosting and publishing. We can also transcribe podcasts so they can be used on social media, paper or website. This is a joint venture with Elena Santos from Just Art It, so we combine our creative strengths and artistic skills to best tell the story of our clients, whether that's through a podcast, an audio play or a soundtrack. Not just brands, either! We offer creative audio solutions for theatre companies, poets, storytellers and more using podcasts as a vehicle to convey their stories and work in an innovative way."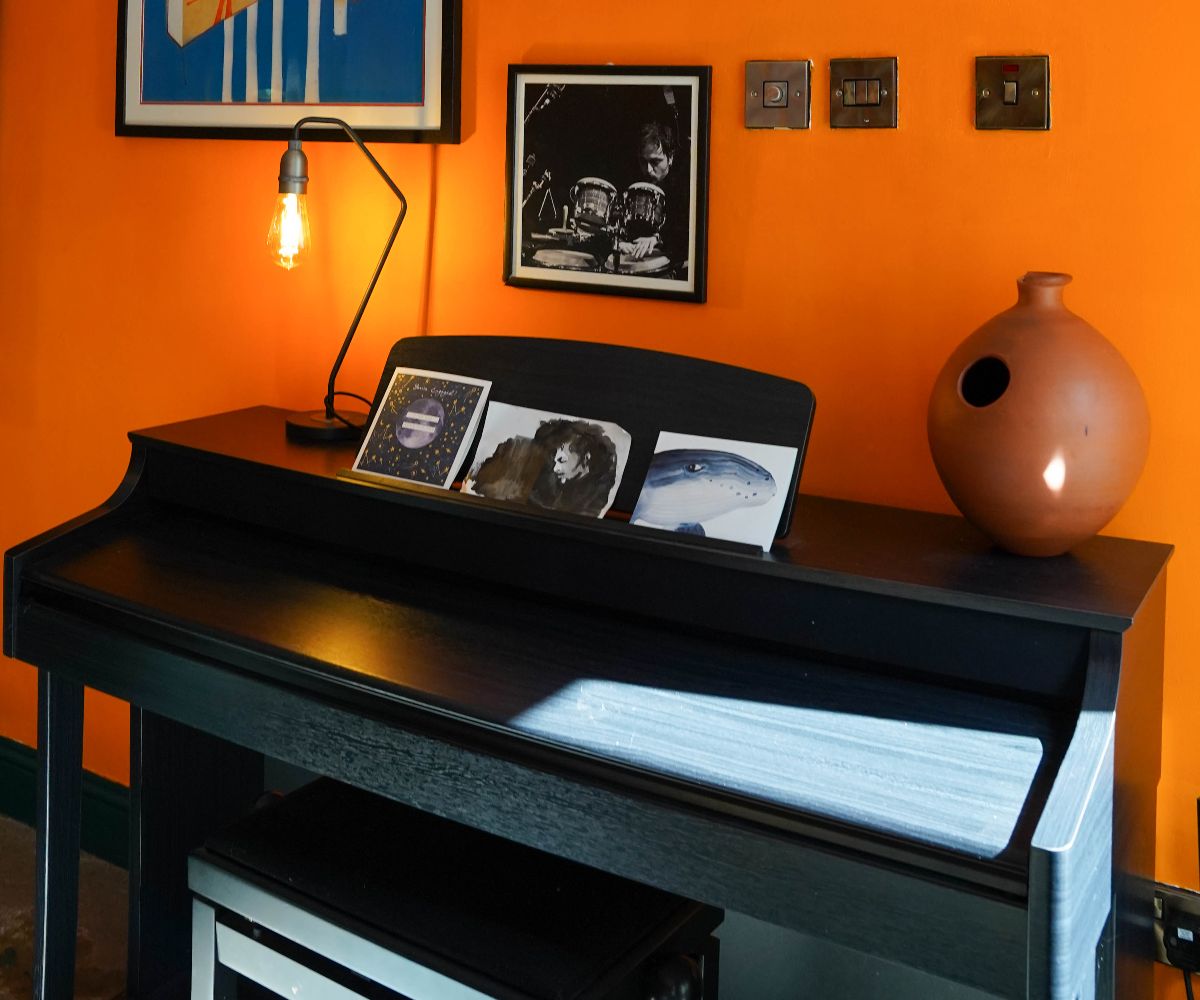 It might sound like Alan & Co can do it all, but they also know the importance of community when it comes to getting the best result. "Services such as video, marketing, title work and visual art can also be included in the proposal, using trusted service providers that we know can provide the best. It would be foolish for us to say we can do it all!"
Though it is a relatively young spark of a business, there is a lifetime of music experience to fuel the flames. With a background in music performance, recording and teaching, as well as Music Studies at Berklee and a finalist place in GMIT's New Frontiers programme for entrepreneurs, Alan Preims is well-equipped to run this exciting audio enterprise!

"When we started in September 2020, it became a place to focus all my music work," explains Alan as he looks around at the inviting, comfortable and inspiring space that has been created on Dominick Street. "I'd been dreaming about a studio where I can compose, so when this space became available we decided to take it on as a creative project. As a musician, I did a lot of touring in The States, where you find studios and radio stations right in the city centre and visible, not hidden away in an attic or basement. That was our inspiration here, to have a place where people can get involved and witness the whole creative process, not just the final result!"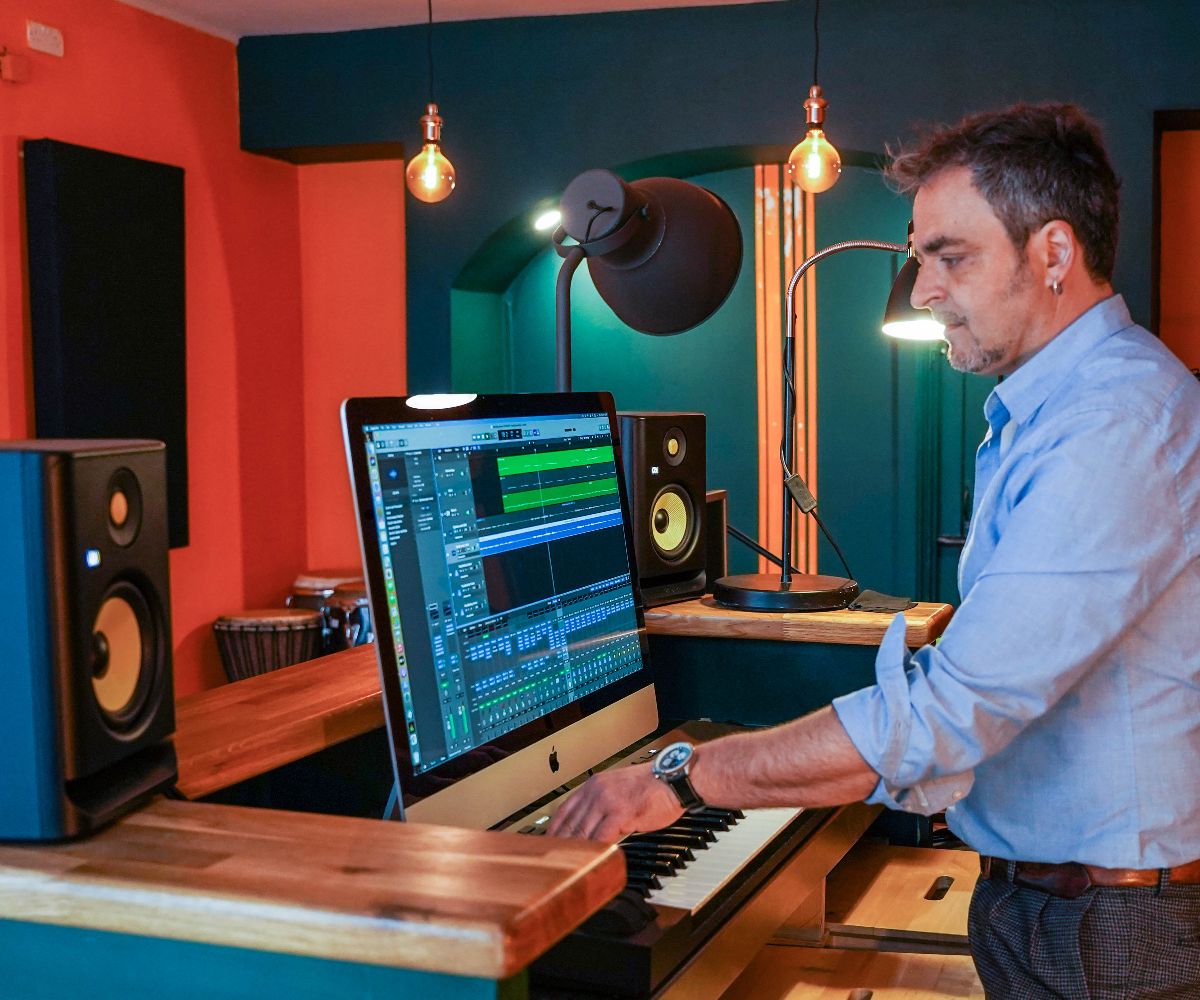 Soundtrack and Podcast has been working with a variety of clients in vastly different fields! They have partnered in the production of a dramatic series for Moonfish Theatre, providing a new medium through which the company could portray their incredible work. They are also producing a podcast in conjunction with Catherine Gagneux (The French Honorary Consul for Connacht and Donegal), the French Embassy, and the James Joyce Center of Dublin. Alan has even worked with large corporate clients such as SAP Galway, where he used his musical background to tackle real-life, workplace issues with the introduction of his "Active Listening Through Rhythm" service.
"Communicating and listening is difficult at the best of times, but when there are as many obstacles and filters as there are now with online communication, it leads to even easier miscommunication, misunderstanding or loss of focus. So through fun, interactive rhythm exercises, which are then translated into communications, we are able to teach effective communication in the workplace and online through the medium of rhythm."
Alan Preims speaks passionately and excitedly when discussing music, sound, composing, recording, teaching, learning and every other facet of this wonderful world of audio which he occupies. If that sounds like the kind of person you want to work with, email info@soundtrackandpodcast.com to start your creative journey. Situated at 31 Dominick Street Lower, in Galway's Westend, Soundtrack and Podcast specialise in producing podcasts, soundtracks and voiceovers for your brand, but their wide range of skills can be put to work on whatever you require. Audio has the potential to be an engaging and memorable way for you to tell your story to your customers, fans and community, and Soundtrack and Podcast can help you make the most of this exciting medium!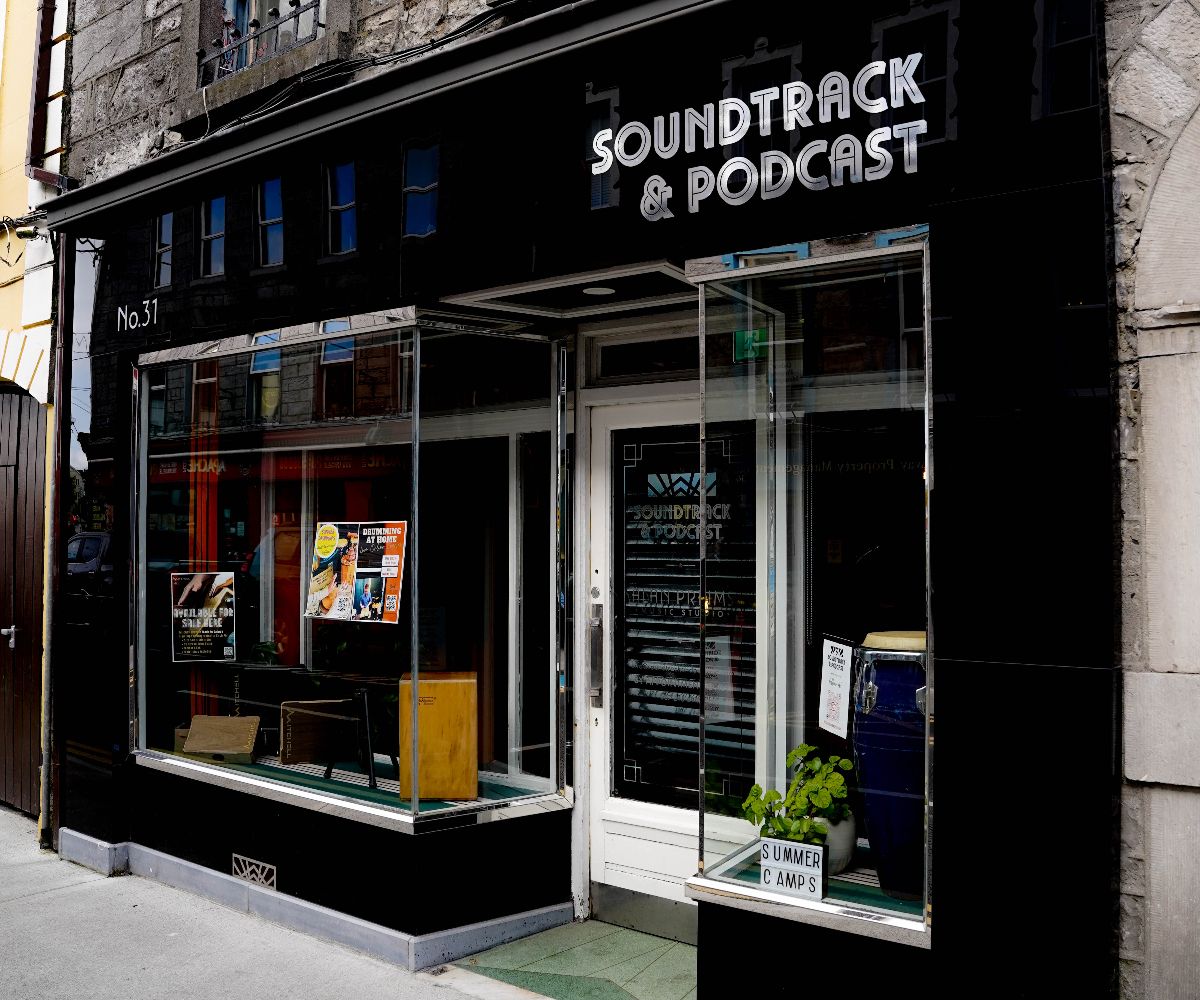 Published on Updated on