NERVES: THE LOW-DOWN
At This is Galway, we love giving you the scoop on the latest up-and-coming musicians and bands from around our beautiful county. So read on, and get the Low-Down on the very exciting punk-pop band, Nerves…
Nerves are an energetic punk band who like to mix in indie-rock and pop-melodies to their thumping music to make for the ultimate dancing and head-bopping tunes. With members originally from Spiddal (Galway) and Foxford (Mayo), there is certainly a taste of the West about this band even though they are now based in Dublin and have earned a considerable following in the capital. We had a chat with, vocalist, Kyle Thornton to find out more about this excellent young band and their music….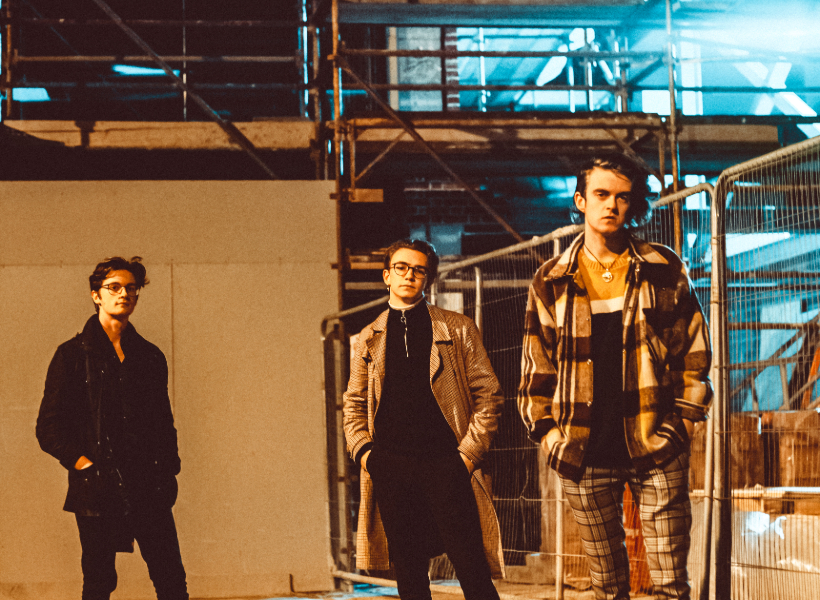 Who are you?
We're Nerves, a band originally from Mayo and Galway but now mostly based in Dublin
Describe your sound
We've gone through a lot of changes in the last few years in terms of our sound but what we're aiming for right now is a sound that takes influence from shoegaze, noise rock, post-punk and indie. We find it hard to come up with a short answer for that one, a lot of our songs sound very different from one another but we're hitting upon a sound now that we're really excited about!
What are your plans for the future, both near and distant?
We released our newest single on the 19th of December, so after that it's gonna be a lot of gigging and recording new material in the new year. We're planning an Irish tour for later on in 2020 and we are also going to try play our first gigs in the UK. We just want to keep expanding our listenership and keep playing gigs further and further afield.
What are your biggest influences?
Some of our biggest influences, musically, are probably bands like Girl Band, Black Midi, Polyphia, My Bloody Valentine and The Cure
How is the Galway Music Scene doing at the moment?
Being a band in Galway is unusual at the moment because there's tonnes of great bands floating about like Bokotono and Turnstiles, but there's not a lot of variety in terms of places to play. Luckily, that gap seems to be getting filled by things like Feast Promotions and the Free House night, as of late! The best part about these nights is the pure energy in the room at them, nothing is quite as sweaty as 35 young lads moshing away in Aras na nGael! Hopefully, if more venues start popping up and more people start putting on gigs like that then the scene will just keep expanding.
Describe your dream gig…
I'd probably faint if we ever got to support a band like My Bloody Valentine or something, my body wouldn't be able to process that info!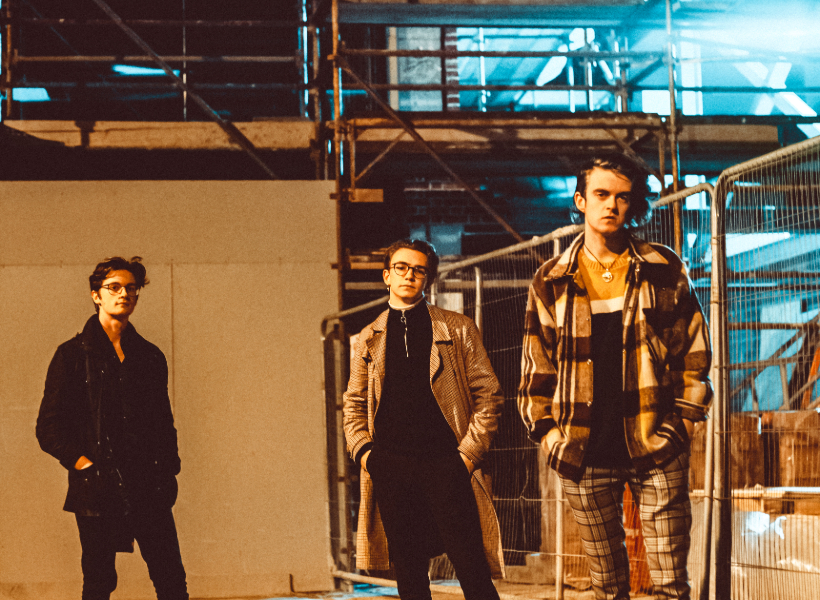 What are your favourite songs of all time?

Kyle – "Loveless" by My Bloody Valentine
Adam – "Gangs" by And So I Watch You From Afar
Charlie – "Blond" by Frank Ocean

Are there any tracks that you are really digging at the moment?

I heard a tune called "Sunglasses" by a London band called Black Country, New Road, that I think is just amazing. It's got that new Post-punky kind of sound that's coming out of London a lot now but adds a saxaphone, synth and a violin to the mix and the vocals/lyrics are so engaging!

Where is your favourite spot in Galway to grab a coffee/snack/pint in Galway?

I love Pleasure for some coffee. Favourite spot for a pint would probably be somewhere like The Blue Note or the Róisín, but to be fair, 90% of the time we're in the Róisín it's because we're playing a gig there!

Photographs by Patryk Gizicki
Keep up to date with Nerves news, events and music HERE