Hope it Rains are set to unveil a fascinating new kinetic sculpture by Paddy Bloomer overlooking the iconic Galway Cathedral
On Friday 11th December at 1pm, Galway City Mayor Mike Hubbard will launch the 'Weather Modulator', a renewable energy-powered kinetic sculpture by Paddy Bloomer, commissioned by Hope it Rains | Soineann nó Doineann for Galway 2020 European Capital of Culture in the hope of inspiring conversation around the energy landscape here in Galway.
Sited on the Gaol River opposite Galway Cathedral, the WEATHER MODULATOR sculpture is a weather modification station built on two crannógs perched above the water-line. On one, a rain generator simulates a rain shower using energy harvested from the sun. It spins and sprays, rises and lowers like a fairground ride, in a playful nod to the nearby Millenium Park playground. The rain generator will operate at times when naturally occurring precipitation is gauged to be too infrequent or otherwise insufficient. The adjacent crannóg houses an apparatus using a centuries old technology which simulates the passage of celestial bodies to measure the passing of time. Additional equipment to record weather and measure energy generated allow the sculpture to be monitored remotely by Paddy from his Belfast studio.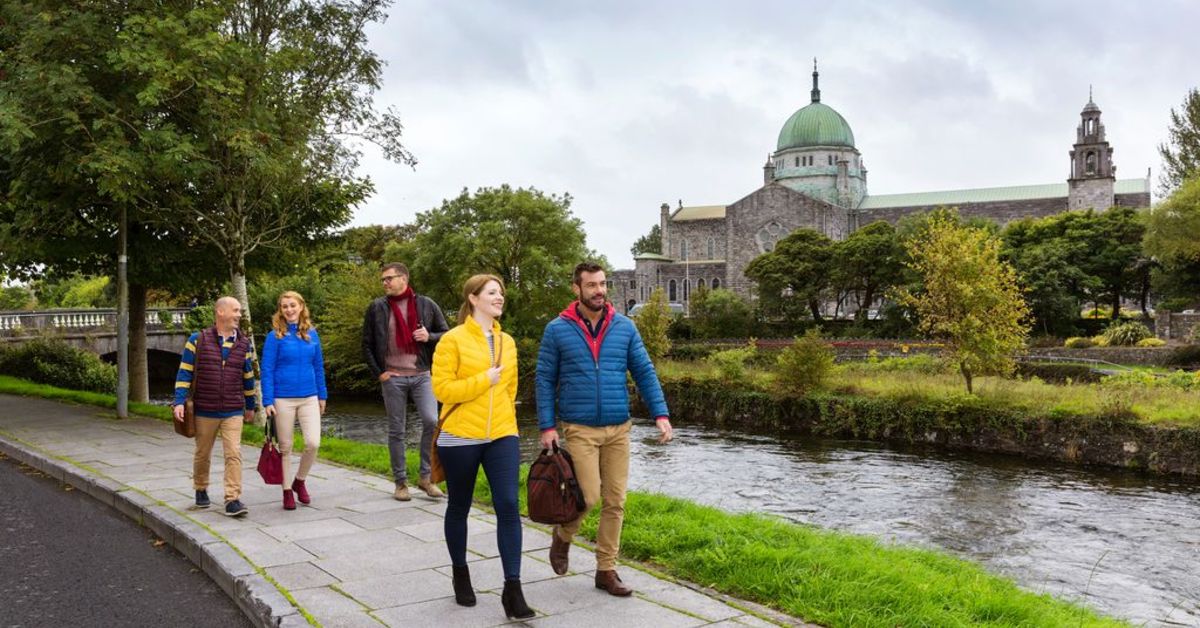 WEATHER MODULATOR was commissioned by artistic director Ríonach Ní Néill as part of Hope it Rains | Soineann nó Doineann's project for Galway 2020 European Capital of culture exploring the artistic possibilities of renewable energy generation. Artworks powered by the weather spark us to consider the potential of decarbonised and decentralised energy production, and to imagine what a clean energy landscape could look like.

Paddy Bloomer is a Belfast-based artist with a background in engineering and a flair for the improbable. He is interested in finding and exploiting unusual power sources, waste disposal, health and safety legislation and subverting public infrastructure. Previous projects include installations in sewers and derelict factory chimneys, in alleyways, waterways, drinking arenas, and on lamp posts. Paddy has been creating and exhibiting kinetic and interactive sculptures for 25 years, but this is his first ever public artwork in Galway.
Marilyn Gaughan-Reddan, Head of Programme, Galway 2020 European Capital of Culture said, "In the most challenging of years, in which our sector has faced the most significant of challenges, presenting public artworks like this piece is all the more important and relevant. The Hope it Rains | Soineann nó Doineann project is tackling the important topic of the climate in creative ways, and WEATHER MODULATOR is an example of that. We can't wait for people to see and experience it."
The sculpture will be included on this Saturday's Guided Walking Tours of the Drowned Galway photomontages, which were erected around the city. Find out more HERE. Follow Hope it Rains on social media to discover more of their fantastic projects
Published on Updated on