A little city in its own right, Tuam is always buzzing with excitement no matter the time of year. Home to some incredible foodie spots and an even better music scene as the birthplace of the legendary Saw Doctor, Tuam really has it all. In order to help you make the most of your stay here, we've gathered as much inside information as possible. Take a trip down the N17 and discover our favourite places to visit while in town.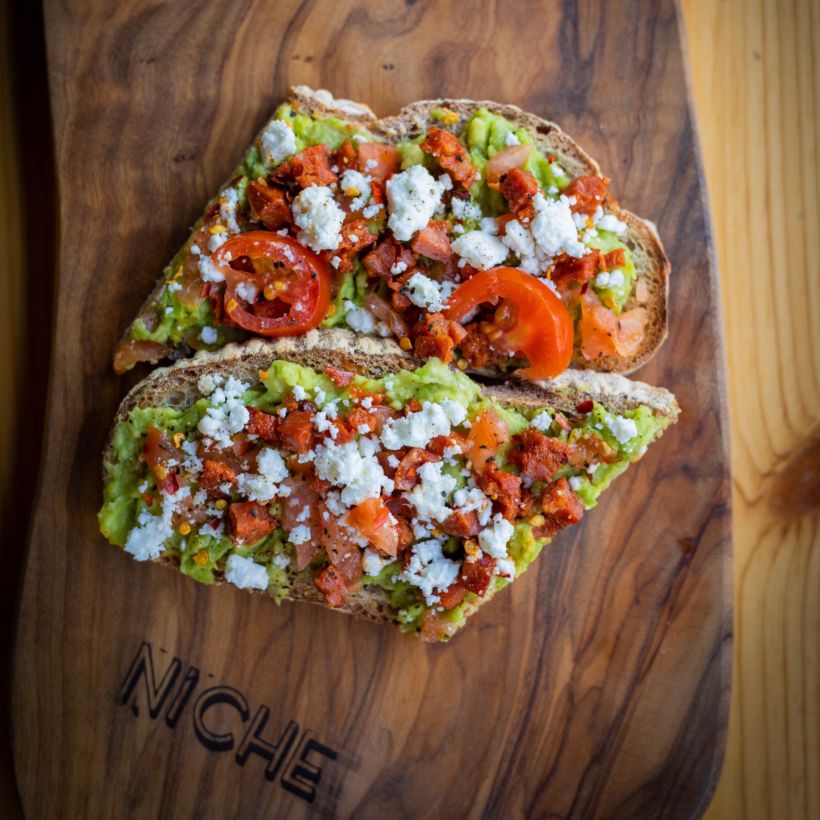 Food & Drink
Niche
Niche serves up some seriously delicious options on their menu, making it hard to pick a favourite... you really will just want to sample it all. Whether it's in a floury bap or between crispy toast, Niche's sambos are always packed full of divine flavours. They also have brilliant breakfast options, so kick off your day with a deliciously filling brekkie, topping it all off, their hot chocolate and cool ice coffees are all absolutely gorgeous; one sip and you'll be in love.
Gather Restaurant
Tuam's number one dining experience can be usually enjoyed in the inviting atmosphere of Gather Restaurant, however while you're waiting for them to reopen you can pop next door to Gather's sister business, Abbert. Here you can try one of the delicious homemade ready meals or add a bit of sweetness to your travels with a freshly-brewed coffee and a few yummy pastries. Their Salted Caramel was a finalist in the Blas na hÉireann 2021 Food Awards so definitely keep an eye out for it while you're browsing the store.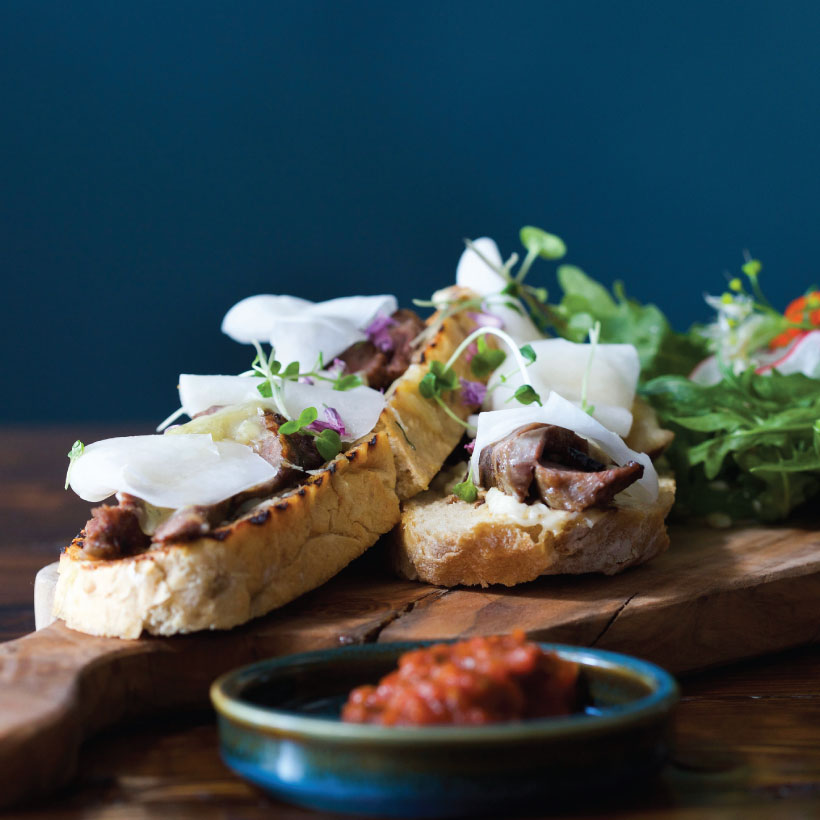 Leaf and Bean
For lunch, head on over to Leaf and Bean and spoil yourself with yummy food that's fun, fresh and fairly priced. The friendly team is passionate about serving great food and remarkable coffee to their customers in a relaxed atmosphere. The selection of healthy natural foods on their menus puts this little café on the map. There are tons of vegan and vegetarian options available so be sure to check it out while in the area.
Xian Street Food
Renowned for their delicious food and authentic flavours, if you have not visited Xian Street Food yet then you're really missing out! Of course, if you're a frequent visitor to their famous restaurant in Galway city or Dublin, you'll be delighted to hear they have a spot in Tuam too! Xian Street Food expertly creates popular traditional Chinese dishes that are packed with exquisite taste and a bit of spice. Their family deals and kiddies menu makes this the perfect casual eatery to enjoy a chilled family night out.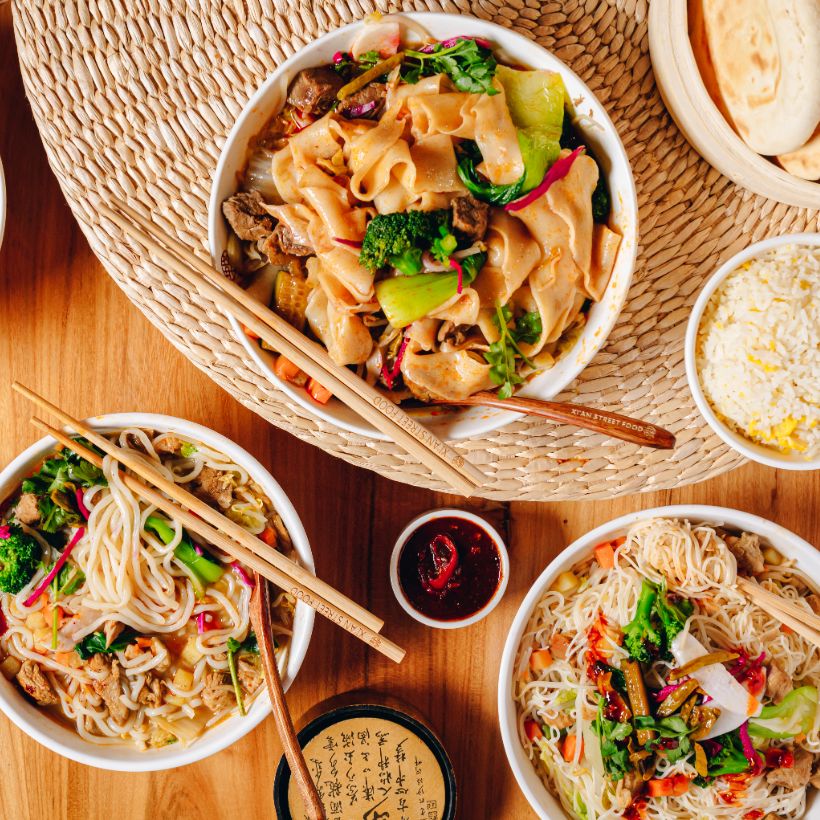 Weirdough Pizza
If you're lucky enough to be in town at the same time as Weirdough Pizza then look no further than this mobile food truck for the chance to feast your senses on a delicious slice of stone baked pizza. The weekly specials are truly a treat for your taste buds and the main menu is truly epic. Honey roasted ham and caramelised onion pizza is only one example of all the foods you can enjoy here. Be sure to check their socials before your trip to find out where you can find them in town. They also have a regular spot at Galway City Market most weekends, so you can get a taste of Tuam in the big smoke... has anybody ever called Galway that?!
Sunstreet Foods
This wholesale bakery has spent years perfecting their techniques in order to bring the sweetest treats to their customers. While in Tuam you simply must sample some of Sunstreet Foods freshly made goodies for yourself. Everything there looks absolutely delicious, it really is impossible to pick a favourite treat.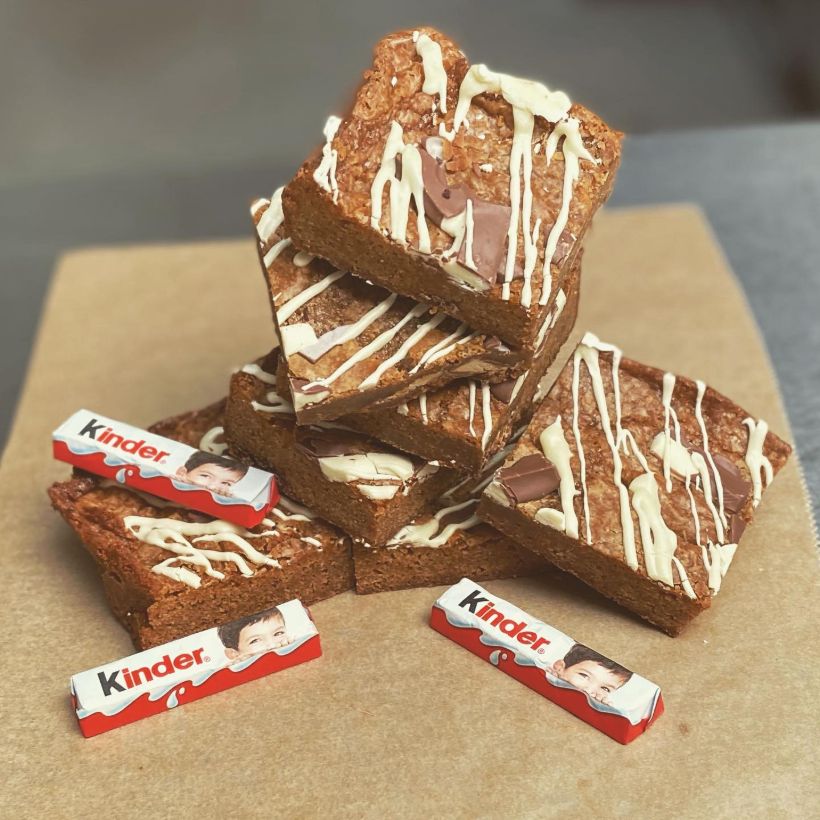 The Galway Roast
After a day out exploring the town, a cup of coffee is an absolute must! At The Galway Roast all their coffee is freshly hand roasted in store and it tastes so good that it recently got stocked in thousands of Lidl stores nationwide! As you enter the café you'll be met with the rich aroma of their heavenly coffee and paired with one of their fresh daily specials. They have added a number of fruity smoothies to their menu so you can always leave them feeling fully refreshed and ready to take on your next Tuam adventure.
Roots Café and Bistro
Roots Café & Bistro has spread its roots all the way out to Tuam - its another one of their lovely cafés for you to visit! Specialising in good times and great food from crepes and pizzas to delicious pastas. They also stock a large selection of wines and beers, amazing coffee and cocktails for your indulgence. Roots in Tuam will always be an ideal spot for grabbing a bite to eat.
The Thatch Bar
The Thatch Bar is the place to be when on a night out with pals! Serving a large selection of craft beers, an impressive collection of gins and a unique array of modern style cocktails, which includes their popular Tuam's Red Light District cocktail. Sit back and enjoy the live music on their gorgeous rooftop patio as you sip away on your drinks and catch up with friends.
Stay
Ard Ri House Hotel
When you're ready to hit the hay, Tuam's Ard Ri House Hotel is just the place for you. Located on the main N17 Road, right on the edge of the town, you can enjoy a relaxing stay at this 3 star hotel. Designed with luxury and comfort in mind, it really is the ideal resting place while you're busy exploring the West.
Corralea Court Hotel
They're back after taking a temporary break and we're only too delighted to see them. Over the years, Corralea Court Hotel has built up quite the stellar reputation for themselves, and since closing they've outdone themselves by having all their rooms beautifully refurbished. If you don't plan staying the night in Tuam, you can also make their Courtyard Bar your drinking destination of choice. Spending your day in the large beer garden is absolute bliss, just add more than a few of their incredible cocktails and you're laughing.
Shop
Abbert Lifestyle Store and Grocery
This boutique store really is a one-stop shop! Abbert Lifestyle Store & Grocery stocks fresh organic produce, tasty treats, local art, handy homewares and loads more. You could easily spend your day browsing the shelves, admiring all the stunning arts and crafts that are on display. It's a lovely store full of beautiful gifts that are well worth popping in to admire and then finding the perfect one to bring home with you.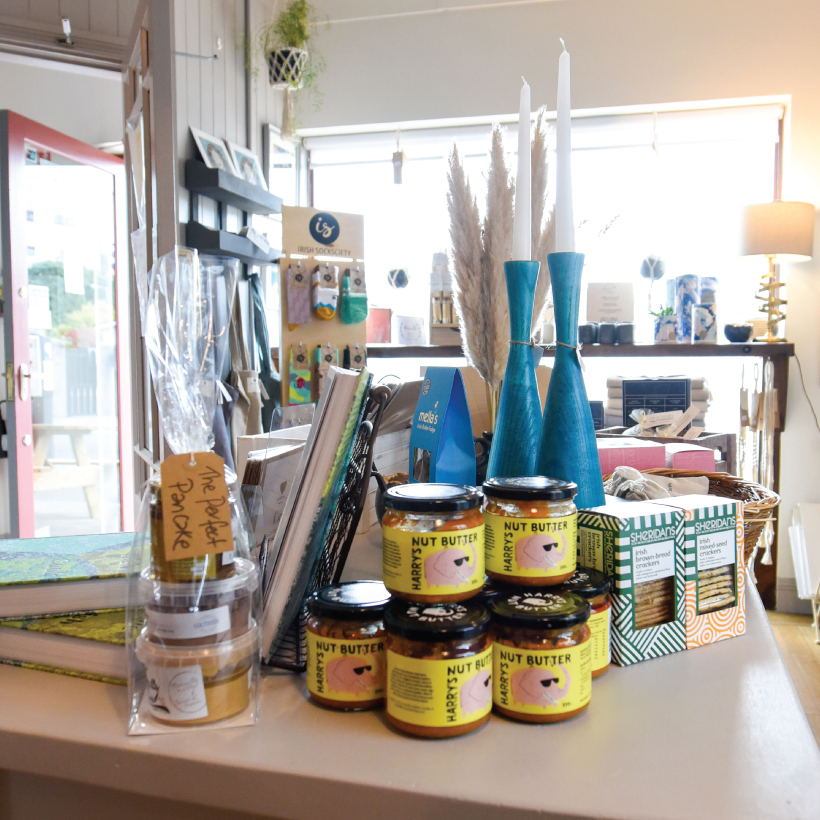 Love it Fashions
While on your holidays, why not treat yourself to a brand new outfit? At Love it Fashions on Tuam's Shop Street, you'll be amazed at all of the gorgeous options to choose from. No matter what your budget, you are guaranteed to find something to love at Love it Fashions. Find some inspiration from their picks for outfit of the day and start putting together a new collection you'll adore.
Ahascragh Distillery
Just a short drive from Tuam, you'll come across the state of the art Ahascragh Distillery which creates the Clan Colla Irish Whiskey and Xin Gin. The 11 Year Old Clan Colla Blend is a smooth yet complex blend of malt and grain whiskeys while the Xin Gin contains fresh citrus notes of orange zest and lemongrass combined with undertones of dill and cinnamon spice. When you're visiting the area, keep an eye out for their upcoming visitor centre and experience the distillery through tours, tasting and workshops. It's shaping up to be a world-class activity for all to enjoy! Learn a bit more about this distillery here.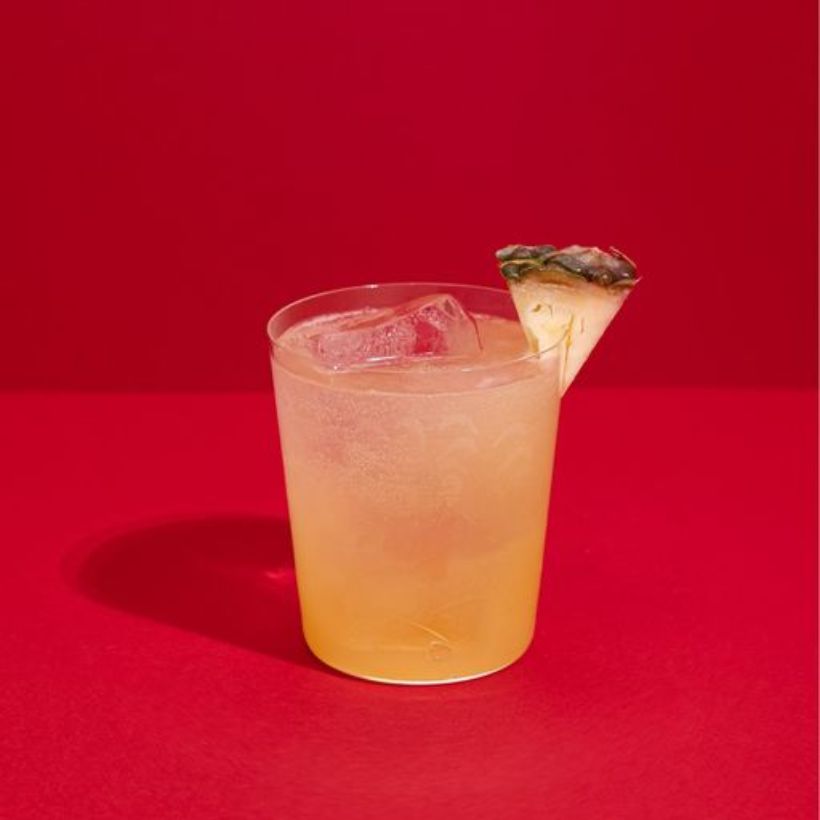 J. Leufer & Sons Watchmaker & Jewellers
Watchmakers by trade, the legacy and expertise of J. Leufer Jewellers has lasted through the decades. Pop into this famous store and get yourself a stunning piece to remember your time spent in Galway. They have a large selection of traditional and designer jewellery and stock an array of engagement and wedding rings. Call into J. Leufers Jewellers and find your loved one a gift of a lifetime.
New Harmony Health Food Store
New Harmony Health Food Store offers a large selection of natural goods, from organic and diet specific foods to traditional supplements and herbal remedies. Their aim is to provide each of their customers with everything you need to live a happy and healthy life - in the most natural way possible. You're in good hands at this health store so don't be afraid to ask the team for advice and discover what products will work best for you.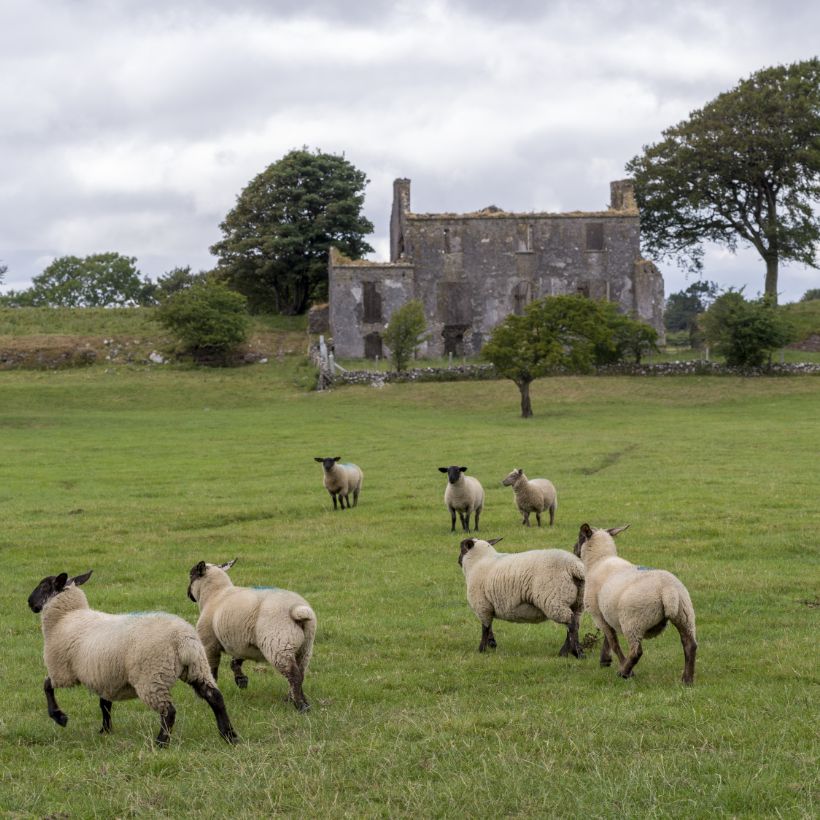 Other spots to visit...
Knockma Hill & Forest Walk
The area surrounding Knockma Hill is full of myth and mystery, not to mention the stunning views from its summit! Hiking up this hill is worth the effort in order to visit the ancient cairns that remain at its peak. Often referred to as Fairy Hill this location contains its fair share of historical intrigues and magical tales. Discover a little bit more about the history of this picturesque spot here.
The Mall Theatre
If you're looking for a way to spend your evening, a trip to Tuam's Mall Theatre is always an unforgettable experience. This intimate venue has seen a number of big names perform here like the comedian Brendan Grace, and the singer and actress Rebecca Storm. Be sure to check who's performing while you're in town and catch a showing.
Tuaha Tuama Statue
Erected in 1994, this bronze sculpture depicts a modern Tuam as a community looking outward at the world but embracing its past. The sculpture has Jarlath's wheel at its centre. At the base of Tuaha Tuama are three motifs from Tuam's coat of arms. Find it in front of Tuam's town hall, Market Square.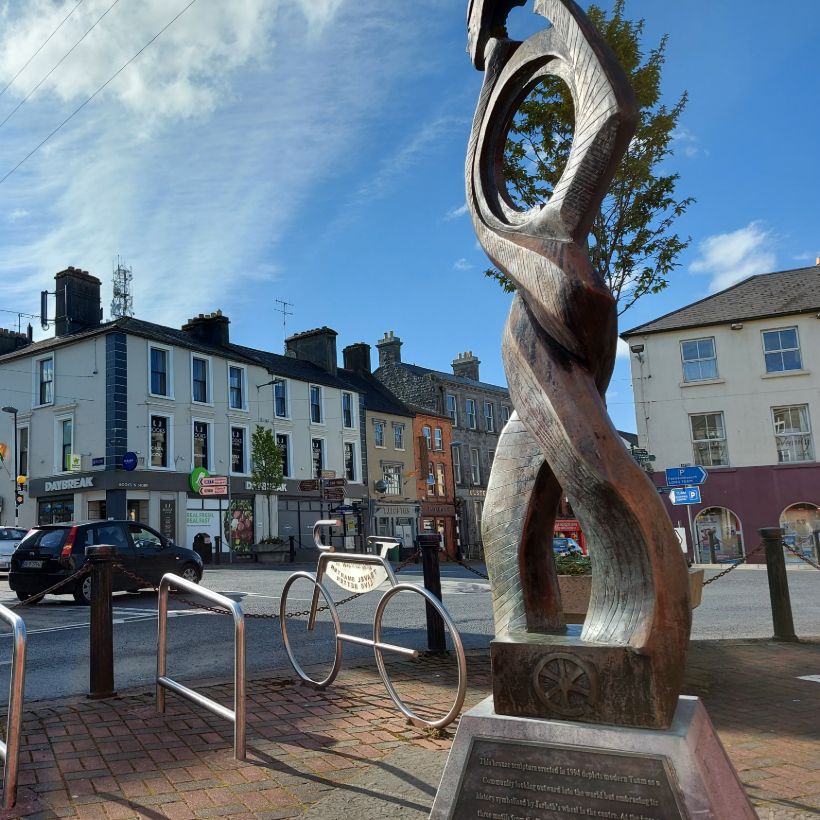 Palace Grounds Park
Escape into nature at Tuam's Palace Grounds, this unique public park is a tranquil getaway spot away from the noise of the town. While you are walking along the Archbishop Synge Walk near the leisure center, keep your eyes peeled for the ancient beech trees that are over 300 years old. When the design of the grounds were being laid out, designer Capability Browne, also known as England's greatest gardener, set out to create perfect nature with the Palace Grounds, hence why the park contains so many gorgeous varieties of native flowers and trees.
Coral Leisure
If the weather's making things a bit tricky to enjoy outdoor activities, bring the whole family out to Coral Leisure. This Leisure Centre is made up of a pool area, spacious gym and the aerobics studio. There's something here to keep the whole family entertained. Their large 25m swimming pool is ideal for both learner and more advanced swimmers. The pool area also contains a health suite with a sauna, jacuzzi and steam room so you can make the most of your restorative break away.
Historical Interests
Chair of Tuam
Located in the O'Tooles car park, the Chair of Tuam is a marker for the castle built by Ruaidrí Ua Conchobair, the last High KIng of Ireland. Built in 1164, there are no remains of the great castle that once existed there. The monument was unveiled in 1980 by Cardinal Tomás O'Fiaich.
Mill Museum containing Tuam's old mill
Opened to the public in 1974, the Mill Museum is a restored corn mill with an operating water wheel. It is the only water-powered preserved mill in the West of Ireland and the structure dates back to the 17th century. From the museum visitors can go on a guided tour of Tuam and rediscover the history behind the town.
St. Mary's Cathedral
The first Cathedral on this site dates from the 12th century during the reign of Turlough O'Connor (1111-1156). It marked the establishment of Tuam as the seat of an archbishop following the Synod of Kells. The cathedral was destroyed in a fire and the site was then abandoned for nearly 100 years. In the 14th Century another Cathedral was built on the site by the DeBurgo family but only the construction of what is now known as Synod Hall was ever completed. The cathedral that people can visit nowadays was built between 1861 and 1878, and is still in use today. This cathedral also contains relics of the Tuam of old, including Tuam's High Cross.
Temple Jarlath
At the place of Jarlath you can see the remains of the earliest monastic settlement from which Tuam town was established. Legend states that Jarlath was a member of a religious community at Cloonfush and Kilbannon. Jarlath had the desire to set up his own monastery, and so his abbot instructed him to leave and wherever his chariot wheel breaks, that should be the site of his new monastery. His wheel broke and he established his monastery, known as the School of Tuam and the town of Tuam grew out around that site.
Published on Updated on