St Mary's Cathedral is an outstanding building and the cathedral church of the Diocese of Tuam, but it hasn't always been the site it is now...
Located in Tuam, County Galway, the founder and first bishop of Tuam is considered to be St Jarlath, who founded the church around the year 501. From the 12th century until 1839, both before and after the Reformation, it was the seat of the former Archdiocese of Tuam. Most of the structure we see today dates from the 1870s, but parts of earlier 12th and 14th century structures survive within.
The first cathedral on the present site was built in the 12th century, when Turlough O'Connor was High King, but it only lasted a few years and was destroyed by fire in 1184. After this, no rebuilding was attempted for hundreds of years, except that in the 13th century a small parish church was built on the site of an old monastery. This long delay was largely the result of the Norman invasion of Ireland, which left the town of Tuam in ruins.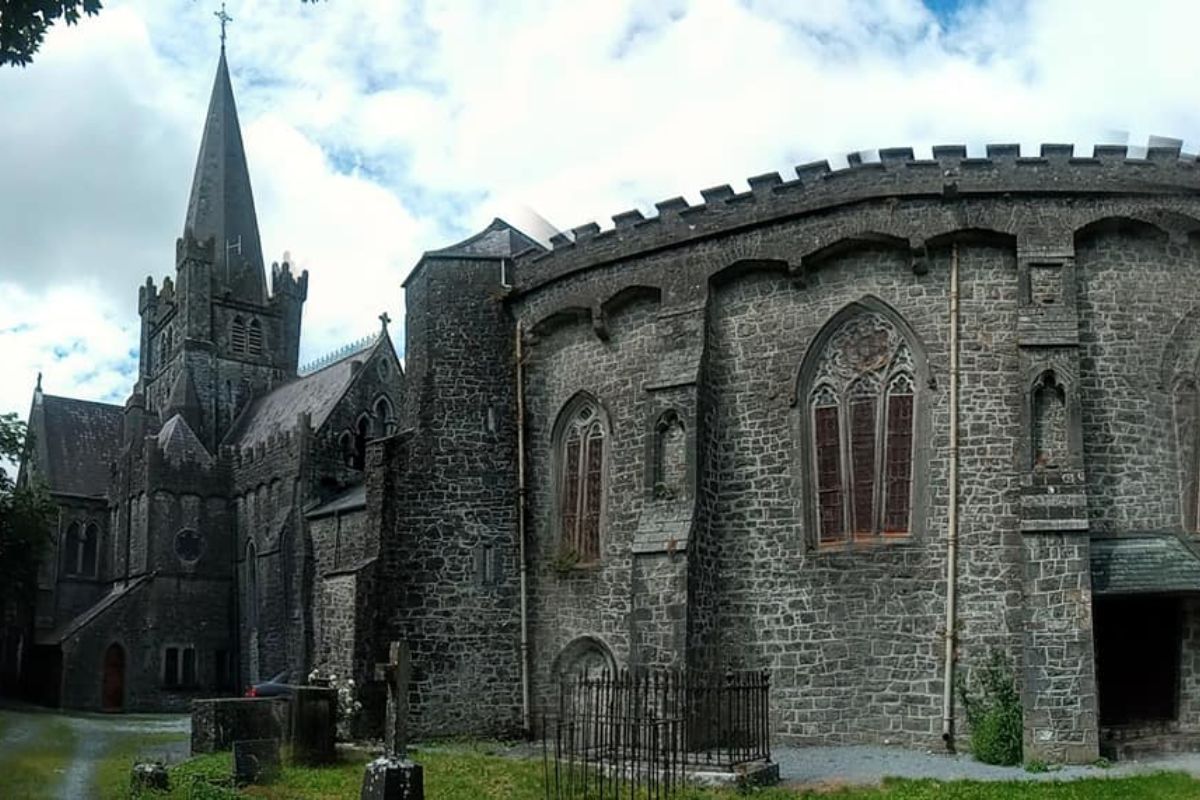 When the railway was introduced to Tuam in 1861, the town's population increased and this led to the building of a new Cathederal, the third to be built on the site, which was begun in about 1861 and completed in 1878.
The style is Irish pointed with oak alterpiece taken from St. Columb's Cathedral Church, Derry, sanctuary floor was quarried at the Merlin Quarries, Galway, Bishop's Throne, the Pulpit, the Font and the Chapter Stalls were made of Caen stone and Irish marble.

The rounded chancel arch is Hiberno-Romanesque in style, and is built of red sandstone. As there is no keystone in the arch, the columns supporting the capitals of the arch have a slight inward inclination in order to bear and support the heavy weight of the whole structure. The arch is stunning and beautiful, one is capable of seeing what the ancient cathedral must have been in its original glory and splendour – one of the outstanding cathedrals of its period in Western Europe.
The cathedral is open to visitors on Friday mornings and afternoons during the summer months.
Feature photo by Keith Crisham of Sky Pics Media Aerial photography. Find them on Facebook here. The other photo has been taken from this page.
Published on Updated on