Changing your diet and shopping habits sounds difficult but we promise you this; with the right tricks and treats you'll discover the joy of going vegan and you won't look back! Here's a few tips from us to help adapt to the vegan lifestyle....
It can be daunting to completely switch up your lifestyle so when you're going vegan this year just do your best with it. It's alright if you make mistakes, whether you misread a label or buy the wrong type of products. Just go at your own pace and you will soon find yourself falling in love with all the vegan goodness you find.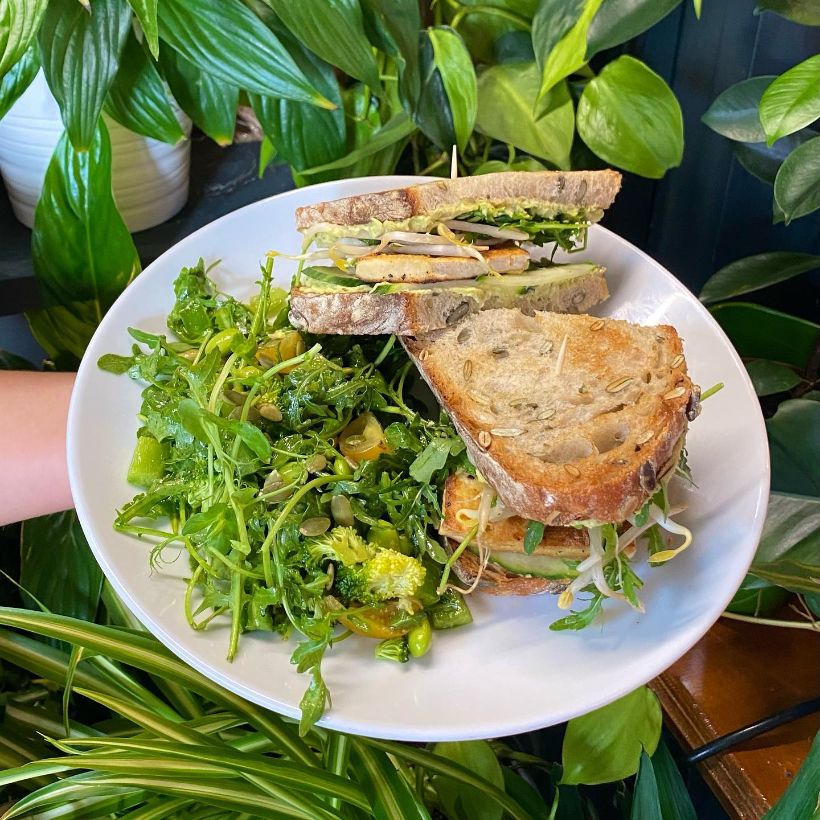 VEGAN FOODIE SPOTS
Greens & Co 
At Greens & Co you'll be spoilt for choice of scrumptious foods as they have all the gorgeous green goodness you could ever want. With fresh salads and wraps, and inventive vegan foods such as their scrambled tofu and pancakes with Aubertine bacon. Whatever you choose, it's pure vegan foodie bliss! They are a brilliant first port of call for any first-time vegans and we can't recommend them enough.
The Gourmet Offensive
Loved by vegans and non-vegans alike, The Gourmet Offensive is a vegetarian fast-food concept with loads of vegan options. They combine fresh, organic produce from local supplies and transform them into mouth-watering dishes bursting with flavours, texture and colour. Their menu is full of rich flavours and zingy sauces. Vibrant curries, warming hotpots and tasty falafels wraps, it's the perfect spot to grab some vegan grub on the go. Find them in the Galway market at the weekends or at their new location at 52 Newcastle Road.
Chef Laura Rosso 
Delicious vegan and vegetarian foods made by an authentic Brazilian chef; at Chef Laura Rosso you can enjoy some of the best plant-based dishes in Galway. Everything on the menu is made from fresh ingredients supplied by local producers and the pancakes are made from scratch, ensuring ultimate deliciousness in every dish. We recommend their popular BBQ jackfruit burger and vegan feijoada.
Ré Nao 
At Ré Nao they offer a full vegan menu that has its own separate kitchen area, so you are guaranteed no cross contamination. The menu includes spinach dumpling made in-house from spinach dough, crispy tofu jiamo in a white bao bun and bao cui jianbing which is a Traditional Chinese style crepe packed with loads of veggie goodness. Doesn't that all sound divine?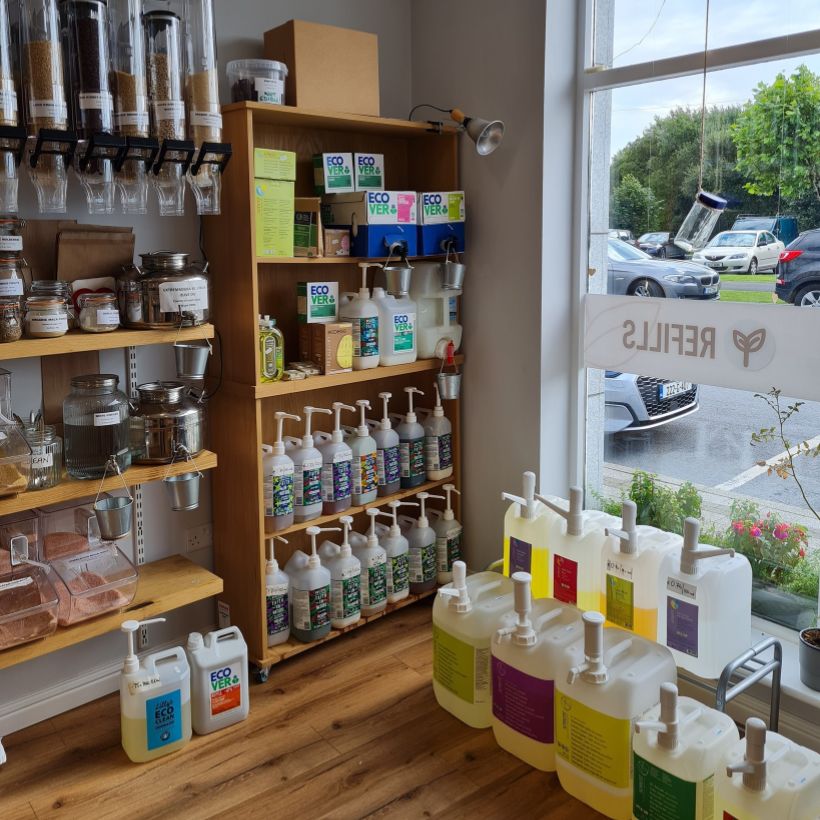 SUSTAINABLE SHOPPING
Ernies
If you're starting out and have no idea where to begin looking for sustainable, eco-friendly and vegan products, don't panic. Galway has tons of fantastic store that cut back on the unnecessary packaging, so you get all your weekly essentials without all the waste. Located in the heart of Galway's Westend, Ernies has been our go to stop for local produce that is fresh, tasty and nutritious. They stock delicious fine foods that will allow to enjoy the change in your diet all without compromising on great taste.  It's truly an organic grocery store like no other!
Green Earth Organics 
Green Earth Organics is a lifesaver when it comes to getting your weekly shop sorted. Their website stock over 200 certified organic products with a whole section devoted to vegan products. They also run a blog where you can be inspired by the new recipes and keep up to date on all the latest happenings from the GEO farm.
The Filling Station
The Filling Station is a fantastic Galway city eco store that allows you to reduce your consumption of single use plastics. Simply bring your own jar or container, fill them with The Filling Station's vast range of food, household and personal products, weigh them and pay. Easy! Try out going zero waste for the month with helpful products such as their reusable make up pads, biodegradable toothbrush and more.

Replenish
Located in the heart of Moycullen, Replenish was founded by Stephanie Mahon and operates with a zero-waste ethos. They stock locally produced goods, a refill station, fresh coffee, sustainably sourced products, supplements and delicious wholefoods. If you have any questions on any of the products or are looking for some tips or advice Stephanie is the one to ask. She really is an expert on all thing's sustainability.
Evergreen Healthfoods
Evergreen stock a huge range of vegan-approved products. Start on a new vegan skincare regime that will treat all your skin needs with the best ingredients without causing any harm to animals. Evergreen has a vast selection vegan beauty and skincare from brands such as Kinvara, Sukin, and Faith in Nature.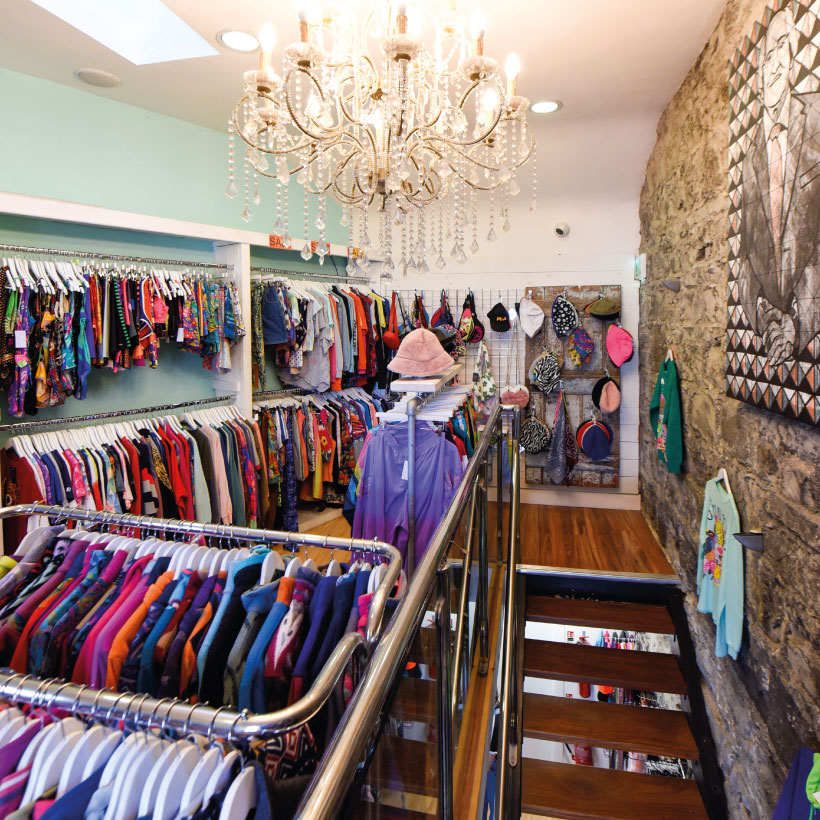 ETHICAL FASHION
Public Romance 
Discover your style at Public Romance, where you can find everything from classy vintage pieces to upcycled clothing. At Public Romance they alter and re-make vintage pieces in line with current trends, breathing life into old materials to give them a gorgeous new appearance that adds a touch of uniqueness to each piece.
Aplomb Menswear 
Aplomb Menswear in Galway's Westend, has the aim to showcase sustainable fashion from across Europe and from a bit closer to home. Featuring brands like Irish Socksciety and Nu-In, which uses recycled materials in all their clothing in order to minimise its impact on the environment and protect the planet.
Grey + Ginger Clothing 
At Grey and Ginger Clothing they sell 100% organic cotton t-shirts and sweaters adorned with gorgeous designs. Each of these striking wearable art pieces are vegan and use certified organic textiles. Check out the blog on their website to discover the amazing stories behind every design.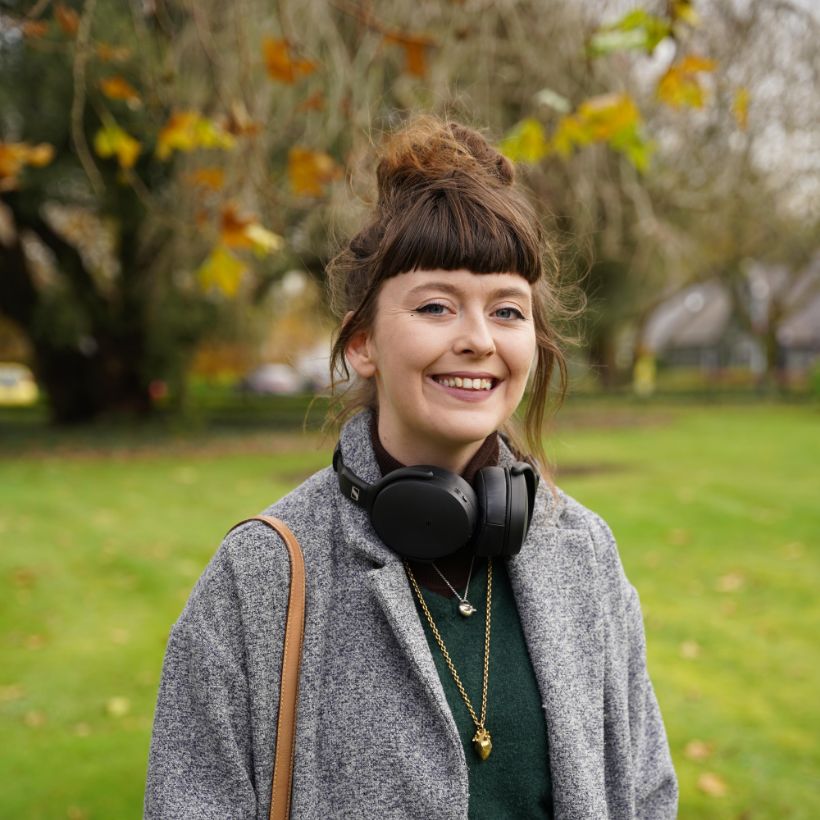 Photo by Boyd Challenger
GREEN INSPIRATION
Remember while trying to go vegan that there it is a huge community of people that can support and motivate you. You don't have to give up your favourite foods, just make a few adjustments to make it vegan and there are plenty of alternatives out there that you haven't tried yet. Try engaging with some inspiring social media accounts  to get the information and motivation you need to get you going on this journey. Head over to Instagram and check out @papermachemind, to get an insiders look at Erin's exciting new projects and ideas that'll help keep you motivated and help you connect with others in the community. The vegan foodie account @fussyvegan, will introduce you to new vegan foods and they'll share some delicious recipes for you to try at home. If you have no idea where to start head over to @veganlife.ie, they have loads of wonderful tips and guides for starting on this journey. They also share their thoughts on different vegan products finds, making your start on this journey a breeze.
Every little swap makes a difference so why not give it a go. Go vegan for January and keep us updated on how you're getting on!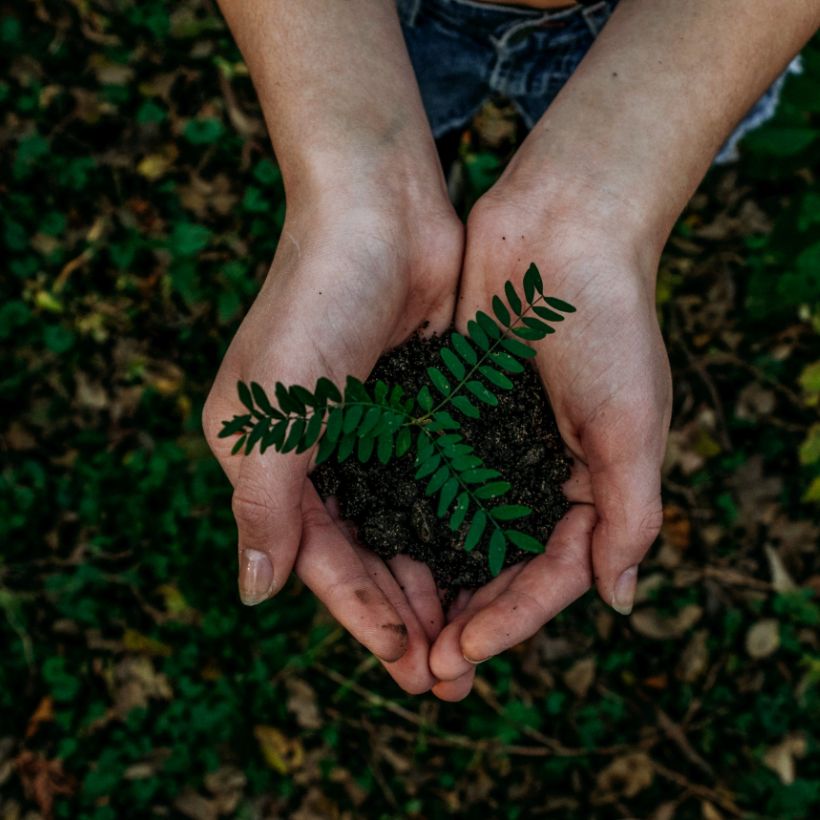 Published on Updated on