No matter the weather, there is just nothing nicer than a walk around Galway city with a coffee in hand. Here are our favourite places to pick up a cuppa and go for a stroll...
For whatever reason, a coffee simply tastes better when you're getting your daily dose of fresh air, or sitting by the canal looking out at some scenic views. We love getting out daily dose of (badly-needed) Vitamin D while we take our break, so here is a little walking loop around Galway you can roam when you're out and about, with a coffee recommendation for each spot along the way! Don't forget to bring your reusable cup with you so you can enjoy all of these fab coffee shops without impacting our environment!
Shop Street
Hit the city centre and take a walk through Shop Street. Arguably the busiest, most booming spot in the town, Shop Street is always a great place to people watch or enjoy the various buskers that take to the cobblestone street.
Where to go: Espresso 44
What to order: Gingerbread Latte - a perfectly spiced coffee delight.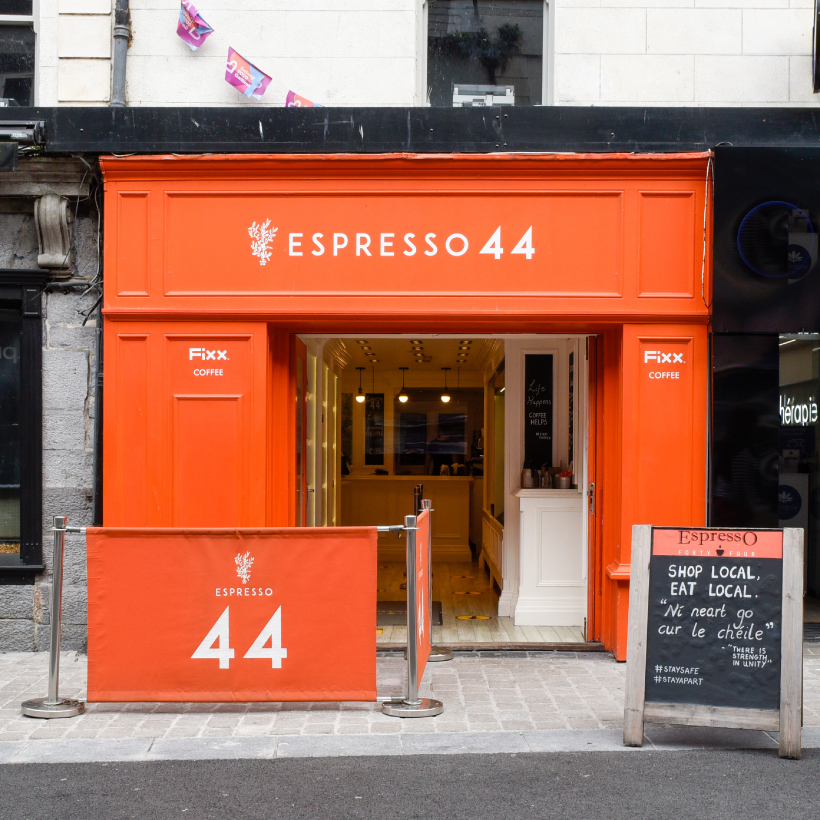 The Latin Quarter
From here head towards what most visitors consider to be the most picturesque part of town. The walk along Quay Street is absolutely stunning, brimming with activity and craic as well as some of the prettiest shopfronts and cosiest bars. Along the water, take a seat at the famous Spanish Arch, or alternatively, take a stroll along the equally famous The Long Walk.
Where to go: Coffeewerk + Press
What to order: Oat Flat White - they are the experts when it comes to foamy milk!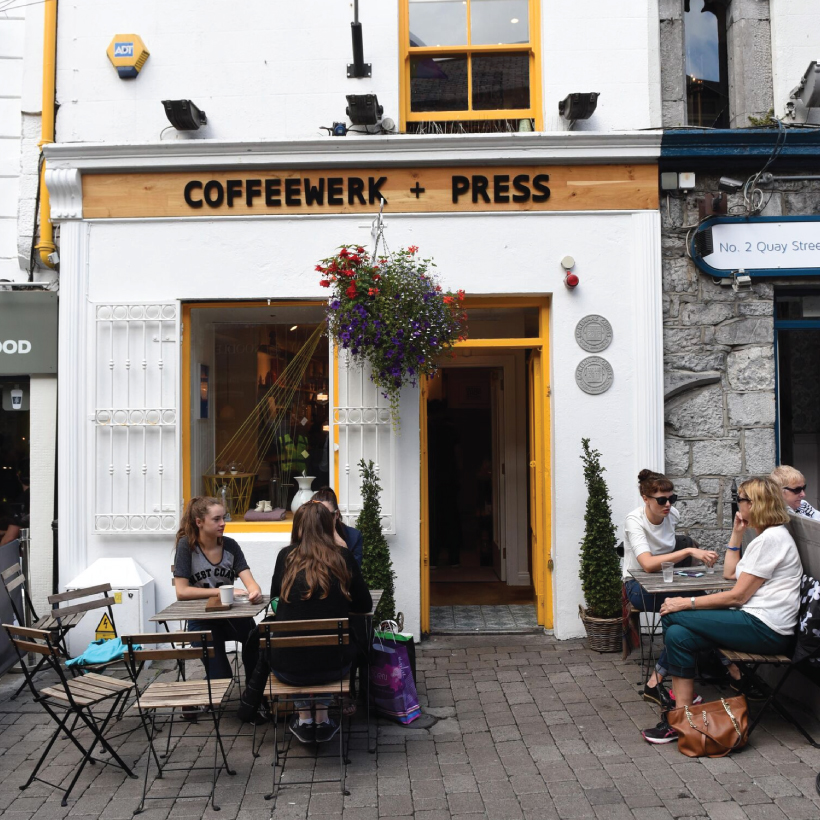 The Crane Garden
Head over the Wolftone Bridge towards the elegant Sea Road and the hidden gem that is The Crane Garden. With plenty of places to sit, and always a good community atmosphere, it's a great place to enjoy your drink and take a break from your walk. The locals take care of this little garden and grow a wide range of fruits, veg and flowers so it always looks pretty.
Where to go: Plámás
What to order: Mocha - silky smooth and perfectly sweet.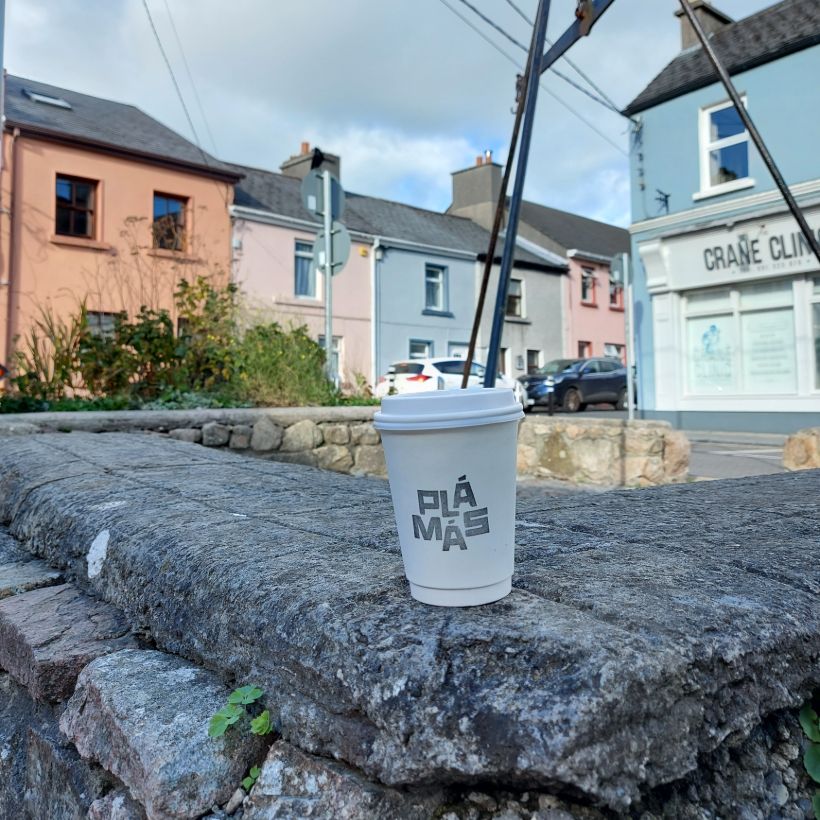 Westend Canals
Once you're feeling rested and revived, turn back toward the bohemian Galway's Westend. With artsy shops, delightful cafés and some of the best food and drink around, it makes an ideal spot for your weekend wander. The Eglinton Canal runs right through it (behind Róisín Dubh) and features loads of spots to sit and take in the nature. There's a tranquil walkway that brings you all the way up towards the historic Quad at NUIG, for those of you who want to get your steps in!
Where to go: Armorica
What to order: Americano - their coffee is so tasty it needs to be drank straight!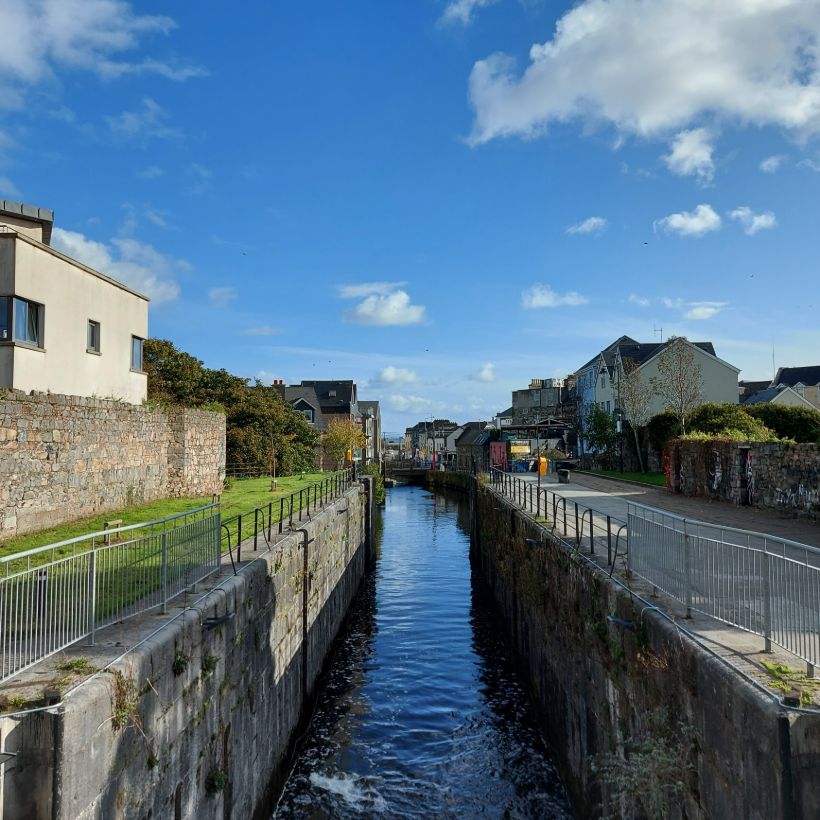 Galway Cathedral
When you get to the top of the Eglinton Walkway, turn right and head towards Newtownsmith. You'll pass by iconic landmarks such as Galway Cathedral, The Salmon Weir Bridge, Town Hall Theatre and the Courthouse. Down by the waterside, with views of it all, is a gorgeous place to finish off your outing.
Where to go: Little Lane Coffee Company
What to order: Hot Chocolate - the team at LLCC take as much care with their hot choc as they do their coffee.
Salthill Prom
The obvious place to go in Galway if you fancy a brisk walk, the Atlantic air in your lungs and to watch the brave sea-swimmers diving off Blackrock. Our favourite thing about Salthill is the abundance of absolutely fantastic coffee shops in the area to perfectly accompany your walk. Ré in Upper Salthill has speciality coffee and gifts, Ground & Co on The Prom has delicious grub and Gourmet Tart Co in the village itself is a long-time Galway favourite. That's not even all of them!
Where to go: Beachfront Barista at Galway Bay Hotel
What to order: Iced Latté - perfectly made and so refreshing after you've got your 10k steps in!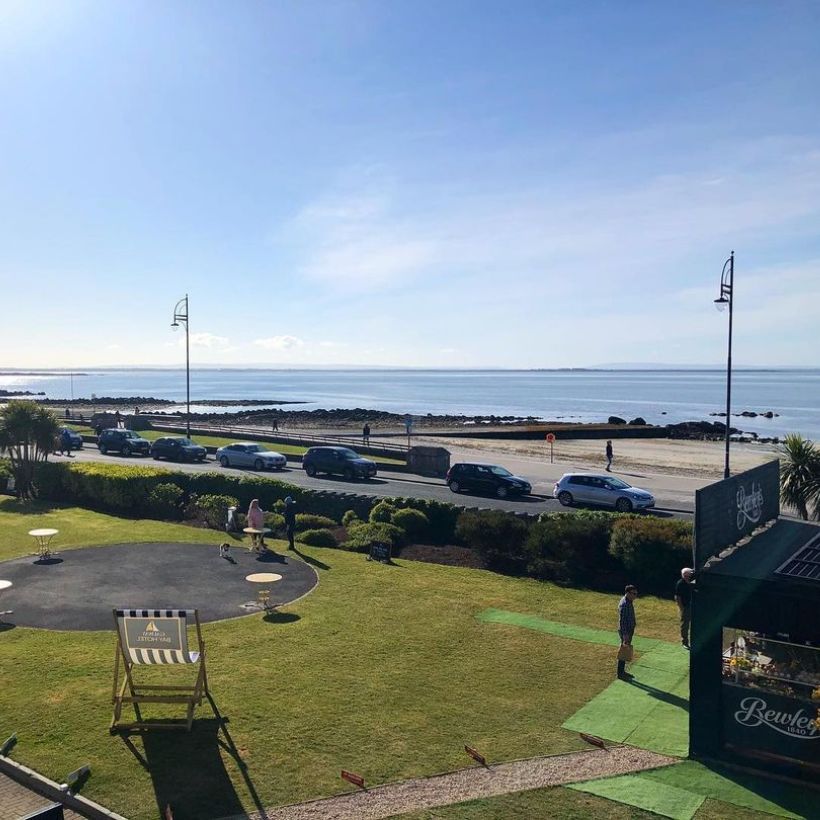 Published on Updated on