All year round, we seem to be planning potential Christmas gifts to pop under the tree, but December always manages to creep up on us, leaving that inevitable last minute scramble to the check out. This year, we're making sure that you get everyone on your gift list taken care of ahead of schedule with our ultimate gift guide. From stocking stuffers to more elaborate mementos, 'tis the season for spoiling the ones you love.

STOCKING STUFFERS FOR YOUR SECRET SANTA
Choices, choices. What to get? What would they like? Picking out the perfect Secret Santa gift can be a challenge, so here are some gift ideas to help you get going. The gift that everyone wants - a cosy pair of Irish made socks! They are an essential part of every outfit and when you get them from Irish Socksciety they will be the highlight of your gift receiver's outfit too. Something they can wear time and again, there's nothing like being given a gift set of Public Romance's eye-catching selection of  colour popping accessories. These are guaranteed to go down a treat! Cosy hats are appropriate year-round in Galway, so you know these Plámás Beanies make for the perfect Christmas pressie. With loads of fabulous colours to choose from, your loved one will be able to keep warm while looking blooming lovely.
Popcorn, drinks and the best seat in the house at the screening of their choice, the gift vouchers at Pálás Cinema offer the chance of giving someone a cinematic experience they'll never forget. This next one is a gift that's guaranteed to bring a smile to their face. Grá Chocolates' Mince Pie Chocolate Heart is ideal for lovers of the festive flavours- brandy butter and mince pies. Add in a bit of colour with a little something from My Shop... Granny Likes It, where you can choose from aromatic candles, artsy notebooks and chic crafts. Enter a world of melodies at Powell's, where you'll find all the gifts any music lover would desire or give them a glimpse into Galway's creative, cultural and artistic spirit with a copy of our very own publication, ODE. It's an exciting insight into some well-known Galway figures that is guaranteed to bring a smile to anyone's face. Whatever you choose, the thrill lies in delighting your recipient with a festive present that has been bought with them solely in mind.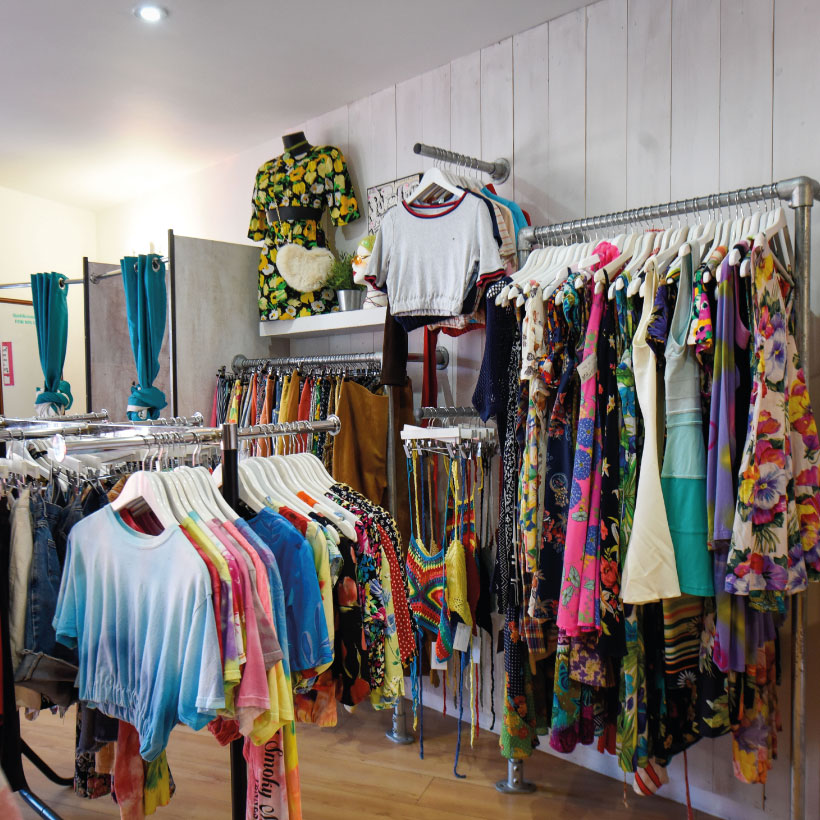 A LITTLE SOMETHING FOR THE LITTLE ONES
The magic of Christmas captivates the minds of children all over the world, and that's why we want to help make sure that this year's festivities are extra special. A haven of sugary delights, the treats at Aunty Nellie's will sweeten any day. With chewy toffees, iced caramels, chocolate truffles and flavour-filled jars of jelly beans, let the kids enjoy a taste of the sweets that you have fond memories of and spend the festive period making new ones that'll last a lifetime. Spark imaginations with a bundle of books from Charlie Byrne's Bookshop, where they can escape to the daring fantasy world of a Roald Dahl story. Picture books with beautiful illustrations, fictional fairy tales with dramatic adventures and dazzling characters fill every page - they've got it all. Unleash their creativity with some puzzles and playful puppets from Wooden Heart, where a cuddly companion will always be found amongst the selection of bashful soft toys. Regardless of the gift, on Christmas morning their faces are going to be lit up with pure glee as they tear away at the wrapping paper to uncover the hidden treasure.

Photo of Wooden Heart by Boyd Challenger
SOMETHING SPECIAL FOR YOUR OTHER HALF
It takes time to find that perfect gift for your significant other, and we're here to help in the search for a special, thoughtful gift that will express your feelings and compliments their character.
For Her
Gorgeous jewellery that will last a lifetime always goes down well. It won't age or fade and holds precious memories of the giver. At Ór Jewellery they've got such a gorgeous collection of both gold and silver items which add a lovely subtle finish to every outfit. They've also got a stunning new collection in stock for the new season so make sure you call in to check out their special offers in the run up to Christmas. Express love through a playful mix of blooms from Yes Flowers, where you can customise your order to capture their character with a beautiful array of floras and colour. Who wouldn't love receiving a gorgeous Foxford Throw for Christmas? The Sheep stocks Cashmere, Lambswool and Merino Wool Throws by Foxford and they are the ideal present for that special person in your life who is always cold. Alternatively, their adorable, handcrafted Sheep come in all shapes and sizes and are exactly what ewe need this holiday season. Alternatively, give your loved one the gift of beauty with a voucher for their favourite beauty salon or hairdresser and give them the pampering you know they deserve. Kilkenny Design have a stunning new range instore for the autumn/winter season and the shop is buzzing this year with bright pops of colours, special discounts, a personal shopping service in both fashion and wellness departments, not to mention their brand-new personalisation service.

For Him
Spruce up any outfit with a comfy pair of casual trainers from Wolf and West, or maybe even a pair of snazzy shoes to add that extra touch of class to every look and to compliment his character, why not pick him up a gorgeous aftershave filled with rich notes of sandalwood and musk? Enhance his appearance with smart grooming products from Fat Tony's. Slick hair styling products, and moisturising beard oils will give your man a fresh top-class look. The new Autumn/Winter range at Aplomb contains loads of fab wardrobe additions that will look beautiful on your loved one. The Irish owned unisex collection is all sustainably sourced and made with love. This collection is big on energy and pops with bright colours. From lounging around the house to day-to-day activities, his new attire is sure to flatter. Alternatively, if it's a bit of booze he's after. Winner of 'Best in Ireland' at The Gin Guide Awards, Xin Gin from Ahascragh Distillery is a certified treat for the tastebuds. The word Xin itself means 'heart' or 'feelings' in Mandarin so it really is the perfect Christmas gift for the gin drinker in your life. Xin Gin is available to buy in McCambridge's of Galway and nationwide stockists.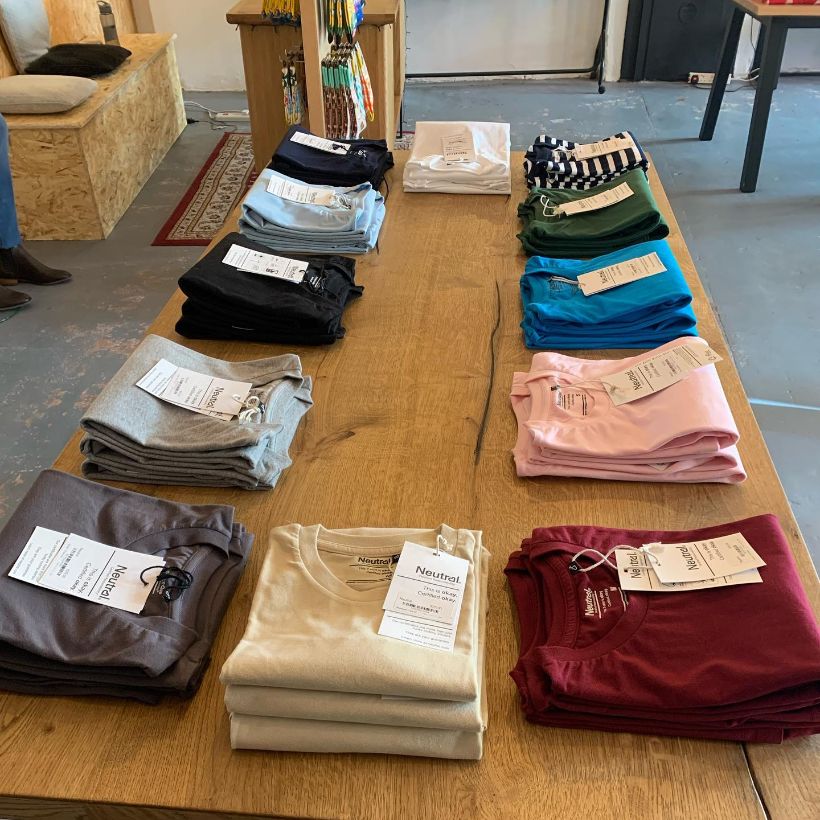 ODDS AND ENDS FOR THE MUMS AND DADS
A cosy gift that adds to the comforts of home and helps to create an atmosphere of luxury in all gifts for the mums and dads who deserve the best. Get them a stunning present that will last years from Mishnóc, with deep emerald journals and rich red planners made of the finest quality leathers. Alternatively, brighten up their home with an incredible artwork print from the gallery at Outset Gallery. Outset Galway comprises Outset Gallery, Outset Design & Outset Framing acting as a one stop shop for Art, Prints, Framing, Furniture, Botany, Homeware & More - the perfect place to find a unique gift for Christmas. If you find yourself easily overwhelmed when it comes to gift getting, the team at 2 Wild Geese are literal experts when it comes to finding that perfect crowd pleasing pressie. We can definitely attest to their helpfulness, and we can guarantee you'll walk out the door with a fabulous gift in your arms. Make their Christmas all about comfort with a gift of cosy felt slippers from Coffeewerk + Press. Made with 100% pure natural wool with a sole of soft calfskin, these slippers were created with comfort and easy mobility in mind. If your parents are passionate about their wines, Cava Vin has a really varied offering of unusual wines to suit every budget and taste, which are available to purchase online as well as in store. For people who have been such a huge influence on our lives, it is important to express our grá with some breathtaking delicate and whimsical gifts.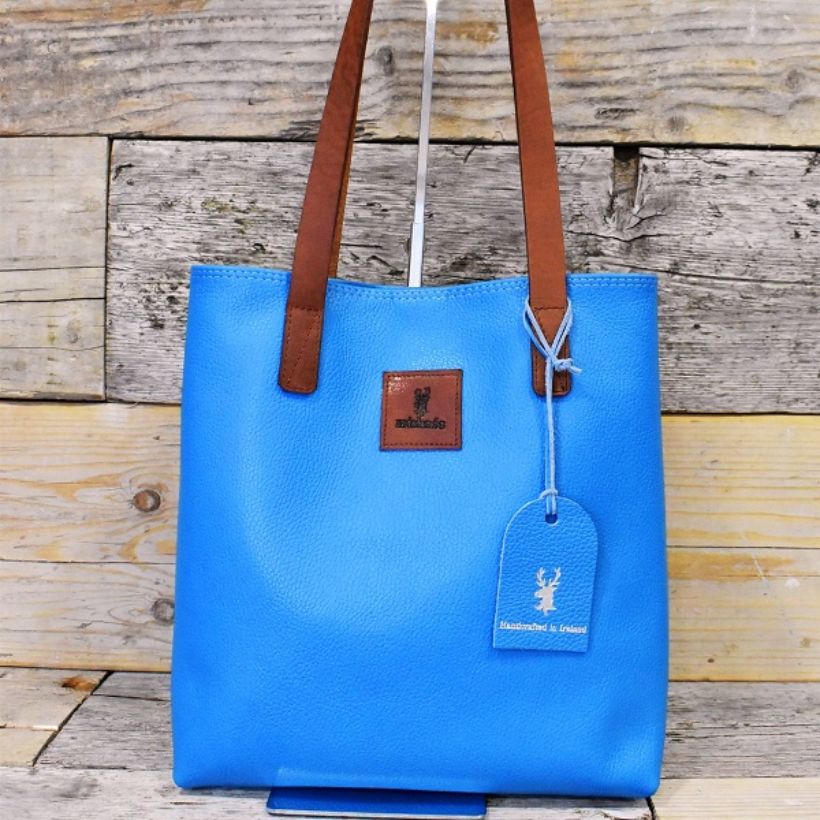 MAKE SOME MEMORIES BY GIFTING AN EXPERIENCE
It's the season of giving, enjoying special moments with loved ones and creating memories that will last a lifetime. Gift a relaxing weekend away in complete luxury at The Hardiman or pamper them with a meditative spa experience at The g Hotel, allowing them to unwind and detox. At Lough Rea Hotel & Spa you can give loved ones a much-needed escape from their daily stresses, because whether they need it now or later, these gift vouchers are valid for five years from purchase. Thrill them with an exciting day of recreational sports and adventures at Wildlands' exhilarating activity centre. The best thing about these vouchers is that they can be used on so many things, whether it's a delicious meal in Olive Tree Kitchen, a morning yoga session, a day out with the kids or any of the other activities available at Wildlands.
IF YOU WANT TO SPLURGE THIS YEAR
There's no better time of year to go all out and treat your loved ones to some incredibly unique presents that only increases in value and importance as time goes by. A winner on every occasion, pop into IT Fix to get your loved one that new and improved phone or tablet or explore the stunning antique jewellery in The Antiques Room.  Where each piece is full of history and the highest of quality that's only magnified by its surroundings. Deep pure pearl jewellery from Hartmann's, delicate sea pearls adorn each captivating piece. The bewitching shine will catch the light and brighten even the most neutral of outfits. What can we say? Little touches of elegance transform even the dullest moments into valuable memories.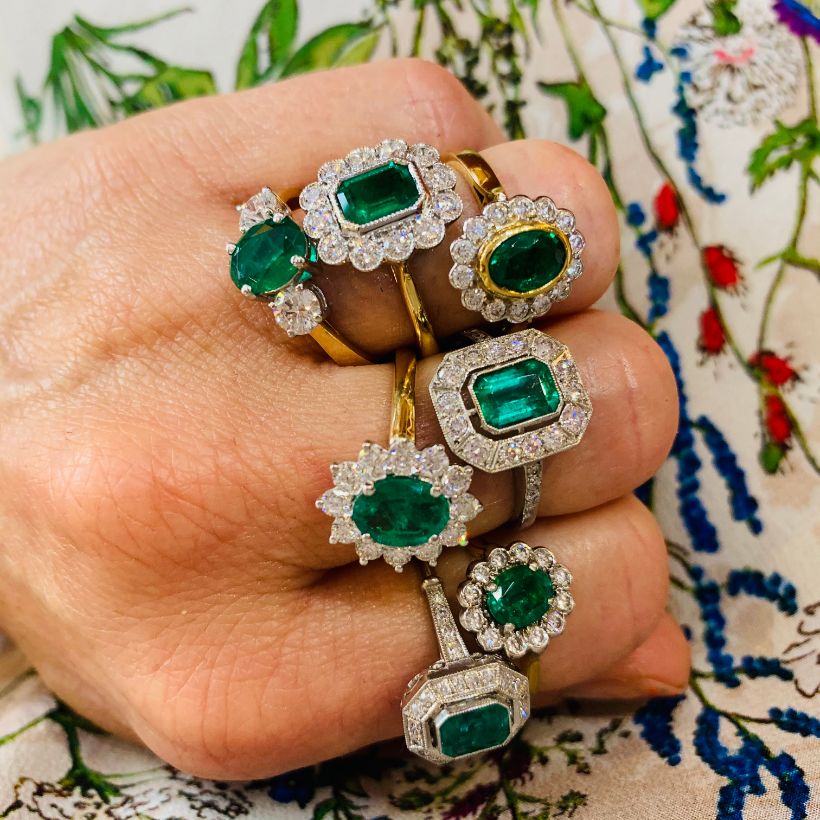 Published on Updated on