All year round, we seem to be planning potential Christmas gifts to pop under the tree, but December always manages to creep up on us, leaving that inevitable last minute scramble to the check out. This year, we're making sure that you get everyone on your gift list taken care of ahead of schedule with our ultimate gift guide. From stocking stuffers to more elaborate mementos, 'tis the season for spoiling the ones you love.

STOCKING STUFFERS FOR YOUR SECRET SANTA
Choices, choices. What to get? What would they like? Picking out the perfect Secret Santa gift can be a challenge, so here are some gift ideas to help you get going. Group games at Dungeons and Donuts are always a win, there's nothing quite like a bit of friendly competition, so whether they're a Lord of the Rings enthusiast or a lover of all things sci-fi - you'll find everything you need in this thrilling store. Add in a bit of colour with a little something from My Shop... Granny Likes It, where you can choose from aromatic candles, artsy notebooks and chic crafts. Dress it up with a bit of good ol' Irish humour on a pair of stylish comfy socks from Irish Socksciety, or what about a lovely soft bobble hat? Dress them up from head to toe. Enter a world of melodies at Powell's, where you'll find all the gifts any music lover would desire or give them a glimpse into Galway's creative, cultural and artistic spirit with a copy of our very own publication, ODE. It's an exciting insight into some well-known Galway figures that is guaranteed to bring a smile to anyone's face. Camping Soul Food is another great book, born after countless trips. Full of tips on cooking with limited space, prioritising the fridge to store beers and refreshments, and how much more enjoyable brilliant tunes are when you're outdoors with tasty grub. Whatever you choose, the thrill lies in delighting your recipient with a festive present that has been bought with them solely in mind.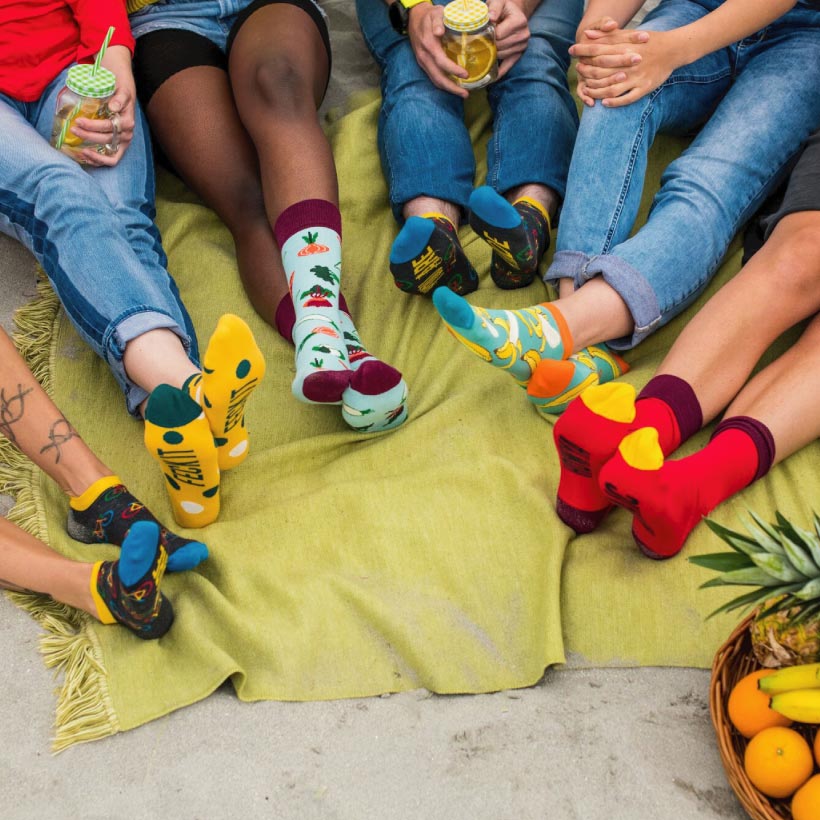 A LITTLE SOMETHING FOR THE LITTLE ONES
The magic of Christmas captivates the minds of children all over the world, and that's why we want to help make sure that this year's festivities are extra special. A haven of sugary delights, the treats at Aunty Nellie's will sweeten any day. With chewy toffees, iced caramels, chocolate truffles and flavour-filled jars of jelly beans, let the kids enjoy a taste of the sweets that you have fond memories of and spend the festive period making new ones that'll last a lifetime. Spark imaginations with a bundle of books from Charlie Byrne's Bookshop, where they can escape to the daring fantasy world of a Roald Dahl story. Picture books with beautiful illustrations, fictional fairy tales with dramatic adventures and dazzling characters fill every page - they've got it all. Unleash their creativity with some puzzles and playful puppets from Wooden Heart, where a cuddly companion will always be found amongst the selection of bashful soft toys. Regardless of the gift, on Christmas morning their faces are going to be lit up with pure glee as they tear away at the wrapping paper to uncover the hidden treasure.

Photo of Wooden Heart by Boyd Challenger
SOMETHING SPECIAL FOR YOUR OTHER HALF
It takes time to find that perfect gift for your significant other, and we're here to help in the search for a special, thoughtful gift that will express your feelings and compliments their character.
For Her
Gorgeous jewellery that will last a lifetime always goes down well. It won't age or fade and holds precious memories of the giver. Ór Jewellery have collections of unique designs that will add glamour to every outfit. Express love through a playful mix of blooms from Yes Flowers, where you can customise your order to capture their character with a beautiful array of floras and colour. Scents that evoke a thousand memories, the elegance of Cloon Keen is captured in every poetic perfume, fresh aromas laced with mint, vanilla, cedarwood, and cinnamon. Give her a unique gift that will evoke precious memories through touch and smell.
For Him
Spruce up any outfit with a comfy pair of casual trainers from Wolf and West, or maybe even a pair of snazzy shoes to add that extra touch of class to every look and to compliment his character, why not pick him up a gorgeous aftershave filled with rich notes of sandalwood and musk? Enhance his appearance with smart grooming products from Fat Tony's. Slick hair styling products, and moisturising beard oils will give your man a fresh top class look. Introduce him to some exciting stylish, sustainable streetwear with a little help from Aplomb. From lounging around the house to day-to-day activities, his new attire is sure to flatter. Give your man a gorgeous gift that he can use daily to amplify his style and evoke priceless memories.
ODDS AND ENDS FOR THE MUMS AND DADS
A cosy gift that adds to the comforts of home and helps to create an atmosphere of luxury in all gifts for the mums and dads who deserve the best. Get them a stunning present that will last years from Mishnóc, with deep emerald journals and rich red planners made of the finest quality leathers. Alternatively, go for a cute handcrafted little buddy dressed in a soft Irish sheepskin coat from The Sheep, with a cosy pair of chestnut slippers to match. Light up the room with an incredible artwork print from the gallery of Coffeewerk + Press, or choose from the beautifully curated selection of pieces that are inspired by day-to-day experiences. The Wine Buff has a really varied offering of unusual wines to suit every budget and taste, which are available to purchase online as well as in store. For people who have been such a huge influence on our lives, it is important to express our grá with some breathtaking delicate and whimsical gifts.
MAKE SOME MEMORIES BY GIFTING AN EXPERIENCE
It's the season of giving, enjoying special moments with loved ones and creating memories that will last a lifetime. Gift a relaxing weekend away in complete luxury at The Hardiman, or pamper them with a meditative spa experience at The g Hotel, allowing them to unwind and detox. At The Ardilaun you can give loved ones a much needed escape from their daily stresses, because whether they need it now or later, these gift vouchers are valid for five years from purchase. Thrill them with an exciting day of recreational sports and adventures at Wildlands' exhilarating activity centre. Continue the fun at the movies! A golden gift of cinema's magic can be found at Pálás, allowing them to discover new incredible films. If you're a little more unsure of what to go for, give them the gift of Galway with the Chamber Gift Card, so they can explore all the wonderful spots around the city and treat themselves to all the treasures there to be discovered.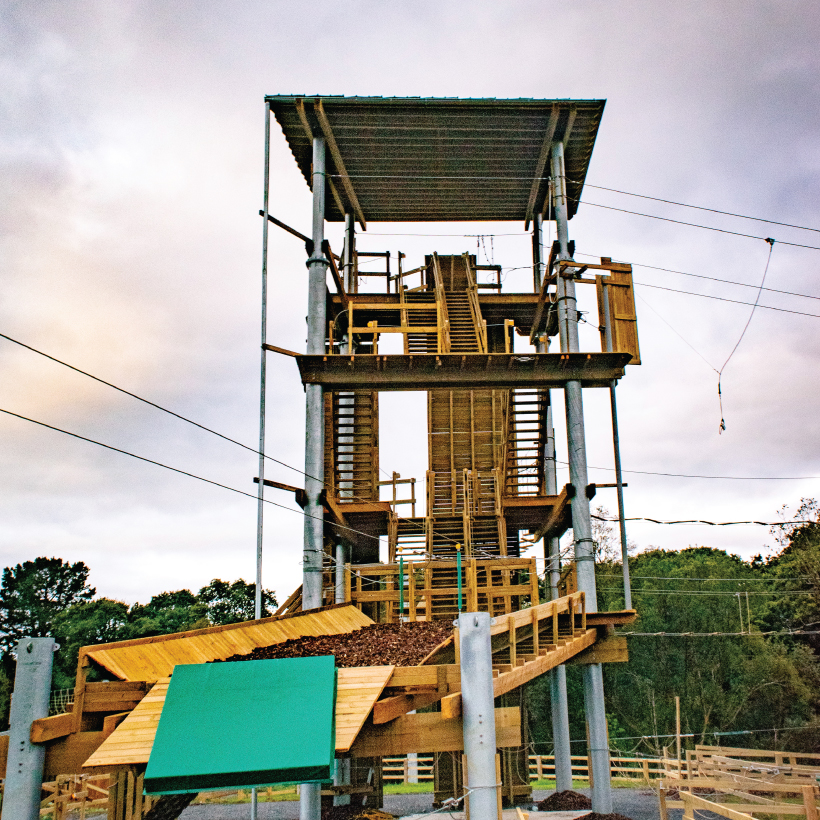 IF YOU WANT TO SPLURGE THIS YEAR
There's no better time of year to go all out and treat your loved ones to some incredibly unique presents that only increases in value and importance as time goes by. Explore the stunning antique jewellery in The Antiques Room, where each piece is full of history and the highest of quality that's only magnified by its surroundings. Irish handmade crafts, magnificent items of grandeur and passion at 2 Wild Geese are always a good idea. Striking artworks to illuminate the room and add a flare of personality and warmth to your home. Deep pure pearl jewellery from Hartmann's, delicate sea pearls adorn each captivating piece. The bewitching shine will catch the light and brighten even the most neutral of outfits. After a year of madness, little touches of elegance transform even the dullest moments into valuable memories.