Galway Bay Golf Resort's clubhouse, restaurant, and bar have been refurbished – and they are inviting visitors to experience the makeover for themselves!
The Renville-located golf resort, outside Oranmore, offers the newly named 2 Iron Bar & Restaurant, a contemporary Pro Shop, and a fabulous function area – the Bay View Suite. The 2 Iron Bar & Restaurant not only features a new name but has been re-designed into a fabulously contemporary space ideal for enjoying stellar cuisine and smooth beverages. The Bay View Suite on the second floor offers stunning views of Galway Bay. As the new events space, it will host birthday get-togethers, communion celebrations, family gatherings, and more.
Galway Bay Golf Resort's 18-hole golf course was designed by the late, great Christy O' Connor Jr. – and the 2 Iron Bar & Restaurant is named in honor of the 2-iron club which O' Connor Jr. used in order to perform his historic shot at the 1989 Ryder Cup. His shot to the 18th hole saw him defeat Fred Couples and help Team Europe retain the title at The Belfry.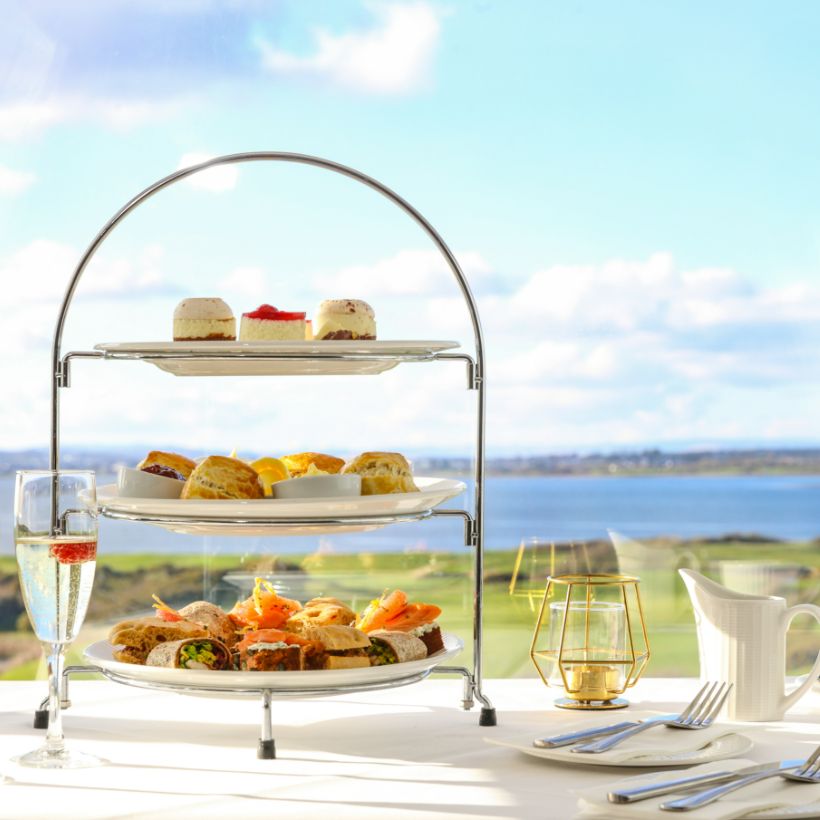 "We're delighted to offer our upgraded clubhouse to members and visitors alike. We're proud to pay homage to the legendary Christy O' Connor Jr. with many of our upgrades – his legacy lives on through the course he designed here, and we've made every effort to design a clubhouse that complements his work," said Fergal O'Shea, General Manager of Galway Bay Golf Resort.

"The results of the makeover speak for themselves, and they really need to be seen to be believed. From the décor in the 2 Iron Bar & Restaurant, to the delicious cuisine served by our culinary staff, to the live music we'll have on site, each effort has been made to create a stellar experience. We hope everyone who comes to the Galway Bay Golf Resort enjoys a wonderful time, and we're looking forward to welcoming new and familiar faces to us," Fergal added.
The updates to Galway Bay Golf Resort have transformed it into somewhere people can enjoy exceptional customer service while savouring unrivalled views of the beautifully picturesque Galway Bay.
To find out more about Galway Bay Golf Resort or to become a member, visit their website.
And follow them on socials: Facebook, Instagram and Twitter.
Published on Updated on